Interviews
Last updated on July 18, 2022
by
João Aguiar
20 min read
Advertisement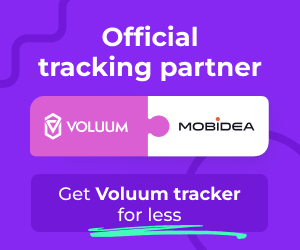 What's Inside the Affiliate Marketing Trends of 2022?
As an affiliate, you're always looking for trending offers, hot traffic sources, and popular ad formats that will give you an edge over the competition.
Each year, we bring you exclusive insights from some of the most respected names in the business, to help you stay informed about the ever-changing affiliate landscape.
A lot has changed since our previous annual roundup of affiliate masterminds, and with further changes yet to come, it's time to review the industry trends and threats that are set to dominate the market in 2022.
I also take this chance to thank all pros and specialists who took time from their busy schedules to give us their insights and, without further ado, read on to find out their forecasts on rapidly shifting industry trends, including how affiliate tracking will be affected by the phasing out of browser cookies and how new policies and restrictions could impact your work stream.
21 Experts on the Affiliate Marketing Trends in 2022
Amy Cheung a.k.a Vortex, Senior Moderator at
STM Forum
"More affiliates are focusing on list-building to combat rising traffic prices.
More NFT-related affiliate programs and offers will come on the market, and this will be one of the hottest verticals in the next while.
More affiliates are moving from FB to TikTok – some are buying paid advertising, and others are capitalizing on organic Tiktok traffic."
---
Antoine Moreau, Founder of Mobidea
"I predict that in 2022 we will see two significant trends in affiliate marketing:
1) Tiktok will become the traffic source of choice for affiliates marketers after ten years of Facebook dominance. Affiliates with the capabilities to produce original content for creatives o work closely with influencers will have the edge over those that don't.
2) Affiliates will favor networks that have exclusive/in-house offers such as Exclusive by Mobidea, specializing in the CC submit vertical, or working with direct advertisers because of the increasing competition for traffic, which has shrunk the margin or affiliates in the past years."
---
iAmAttila, Professional Affiliate Marketer
"Affiliate Marketing difficulty is going to continue to rise. AI policing and detection of uncompliant ads/landing pages/offers is getting better every single day. There are way more policies now than ever. Traffic Sources are adding more and more reviewers to ensure they meet the expectations of the new 'woke' movement and protect themselves from the media's potential shunning.
We used to be able to sell benefits, but nowadays it's more and more about selling features of an offer to be compliant. Advertisers are getting a squeeze from credit card companies, phone operators, and suppliers so they are coming up with more and more rules for affiliates to follow. Like must show all creatives, can't do this, can't do that.
It's possible to make money as an affiliate marketer in 2022 but it requires a lot of work, and you gotta have brains. Gone are the days of turning $100 into $1000 just like that.
In terms of verticals, lead-gen is a great one to focus on as that's real value to the advertiser, also to the end-user and there being honest in your ads is the key to generating high quality leads for the advertiser. Think solar, mortgage, remodel, window replacement, lead gen offers, etc. There's also a huge demand for $$$ so financial lead gen, app installs in finance, casino, and gambling are also going to be huge in 2022.
Dating especially niched dating is growing as more and more users are online. There's huge potential to promote offers related to Meta aka Virtual Reality as well."
---
Bartosz Bielecki, CMO at Zeropark
"In 2022, Zeropark is not expecting to see any major changes within the platform. Pop will remain a solid choice not only for beginners but also for affiliates looking for reliable options to scale campaigns. Domain redirect will remain stable and push is expected to continue growing as it is the current most popular ad format among our advertisers.
As for the industry, new verticals might come into prominence. Over the previous year, there has been a growing trend towards sports betting and crypto so this is something we expect to become even bigger in 2022. Restrictions regarding that vertical in Latin America and US regions have been loosening so we've noted a spike of interest already and we're planning to hopefully match the supply with the increasing demand.
Lastly, it looks like e-commerce, sweepstakes, and home catering will remain Zeropark's strongest verticals."
See also:
---
Daria Maichuk, Head of Customer Service at RichAds
"The main values in 2022 will be testing and scaling. The future is definitely in the sources that provide volumes, flagship features, unique GEOs, advanced targeting, and automation. Everything that will save time and budget.
Speaking about verticals, Antiviruses, Gambling, and Crypto will rule this year (let's not forget about massive sports events).
Traffic types are also not standing still. On the contrary, they are being constantly developed. Except for usual web push ads, in-page push and calendar push traffic will be viral in 2022. Don't forget about new traffic types. For example, direct click traffic now has 10 times higher CR than pop ads."
See also:
---
Eugene Bezrodnyy, Head of Business Development at RollerAds
"Brands will become more data-driven – Brands are getting more and more interested in understanding the base value of their affiliate programs and how that can help them grow in line with their goals. Data-driven affiliate marketing enables an outcome-based future, it creates opportunities for more strategic moves, tighter and better audience reach, and of course, measurable results.
AI and automation will transform the industry – AI and ML have already taken the industry by storm. AI is already making an impact by assisting affiliates with better content for link placement, helping to analyze customer behavior, increasing engagement through more intelligent chatbots and autoresponders, optimizing SEO-specific marketing strategies, and helping to combat fraud.
Increasing popularity of e-commerce – The E-commerce sector is quickly growing as the Internet becomes more accessible throughout the world. The rise in the use of mobile devices has significantly contributed to the growth of e-commerce. Improved consumer experience, personalization, ease of transactions, absence of the constraints of a physical presence and interactions, all this adds value for people and make it more likely for them to shop online.
Crypto offers will become #1 on the market – Cryptocurrencies have become one of the most prospective verticals in affiliate marketing. The interest in this area is constantly growing with new users learning about crypto and getting ready to invest. With the recent growth of Bitcoin and evolving mass adoption throughout the world, more people will tend to engage in various crypto transactions from trading to investment, which therefore, creates massive opportunities for affiliate marketing."
See also:
---
Gala Grigoreva, CMO at Adsterra
"The main trends in 2022 will still be social apps (a great example is TikTok, which took 1st place in all the lists of the most popular apps in the world). CPI offers will remain the easiest to work with, they are suitable both for beginners and for those who have been in the market for a long time. Such offers allow you to get huge profits in a short period of time, with the most important thing being to test different channels and approaches.
In addition to this, VPN services are also gaining momentum, although there are some challenges with them. The main issue is that they are very quickly removed from the app store. Thus, if you work with such offers, you need to get used to the fact that they live for a week at most.
Numerous new traffic sources appear, which are an alternative to the classic methods, for example, TikTok advertising."
Related content:
---
Ian Fernando, Professional Affiliate Marketer
"I think alternative traffic sources and lead gen will continue to grow. When it comes to traffic I think people will shift from the traditional tier 1, Google, and Facebook and go towards more the T2 and T3. I have been saying this for years, but I think it will be stronger this year because of TikTok. A more full marketing ecosystem will start to grow rather than a direct response model.
Google and Facebook will never go away, but a strategy to incorporate them as a secondary platform like retargeting will be more resourceful just because you can get cheaper CPC by having them as a secondary rather than a 1st in line option.
Native and video platforms will grow. Snapchat brought attention to video ads for a generation with short attention. TikTok's attention grew because of its algorithm and there is a lot of potential with the platform. Some businesses are thriving just on TikTok alone and it is a platform to definitely get started in."
---
Israel Alabi, Head of Partnerships at MGID
"In 2021, affiliate marketing has shown tremendous growth in various verticals including e-commerce, gambling, and health care. These numbers are likely to continue soaring in 2022, especially in CIS countries and Europe.
However, the concurrency in this industry is particularly high and ruthless, like in any other industry. Thus, for affiliate marketing trends in 2022, the following are expected:
Gamification: Polls, game elements, or bots on landing pages have been performing well at the end of 2021. This method engages the audience, and therefore it will definitely show its effectiveness in 2022
Region priority: Competition in Tier 1 countries makes promoting offers there less cost-effective. In 2022, both advertisers and webmasters will focus on Tier 2-3 GEOs
Trust: Users want to trust brands. Working on the design of landing pages that feature individual, regional and cultural approaches, payment methods improvement, flexible pricing models, and on new exclusive affiliate programs is crucial.
All of this could potentially help to build up trust and then grow sales.
We at MGID are responding to these trends by improving our contextual intelligence algorithm and AI-based content recommendation, withstanding respectively Google's cookie phase-out and ad blindness still at the core of low CTR.
And on the other hand, we are evolving our partnerships with different affiliate networks that understand these challenges and work together to delight both advertisers and webmasters."
See also:
---

Josaphat Kpogba, Head of Business Development at DropiSpy
"The affiliate marketing trend will continue its upward trajectory throughout 2022. In fact, I'd say there will be even more opportunities for newbies to get in the door quickly.
By my estimation, YouTube and the social network TikTok will be the top traffic acquisition sources for affiliate marketing. This is due to the almost insatiable demand for video from viewers.
Nevertheless, Facebook will always remain a significant source of traffic. Still, if you really want to take advantage of this traffic that will almost double by 2022, you need to start promoting your business on YouTube, TikTok, or Snapchat.
All this will lead to remarkably high competition, and only the biggest marketers will make money."
See also:
---
Kamila Luksza, Head of Marketing at Voluum
"Even though there are various challenges the affiliate space is facing right now (end of cookies, privacy policy regulations, market monopolization, etc.), its essence will survive.
To succeed you don't have to reinvent yourself, just move forward with the industry.
Be authentic. Users want to see real people recommending and reviewing products they're genuinely interested in. Bet on thoroughly researched, original content, focusing on the audiences you really understand. With cookies or not – track everything; nothing will help you if you lack data. And definitely dig into eCommerce. The future of shopping lies online."
Related content: Voluum Review
---
Lena Starosta, Head of Customer Success at BeMob
"The main factor affecting the tracking processes concerns the changes in cookie policies.
While Safari has already introduced significant restrictions on blocking 3rd party cookies, we should be ready for the Google updates on this question.
Major changes are scheduled for 2023, and we assume that other browsers will follow the leader of the industry. Obviously, these changes will kill the tracking.
As usual, the constraints or difficulties lead to the process of finding new ways, and thus to further development."
---

Leo Yu, CMO at Evadav
"Affiliate marketing is booming. According to statistics, affiliate programs are used by 80% of brands worldwide. Among the most popular ways to advertise, affiliate marketing requires little capital to enter. Considering that affiliate marketers and brands are increasingly using this technique, it's essential to know what affiliate marketing trends to watch for in 2022. The question is, how can you make money with affiliate marketing in 2022?
For the brands, data will matter. Campaign results will be measured by return on investment and sales figures. Campaigns will be optimized for success based on obtaining results. In this way, they will become much more strategic, both in how they work with the partners and in the content they create.
What is more, the budget for campaigns will increase. According to Statista, spending on affiliate marketing will reach $8 billion by the end of 2022. Influencer marketing and commission-based payment models are partly responsible for this increase.
Evadav recommends replenishing your balance of $500+ to achieve better results. Don't spend more than 50% of your budget on one campaign. The more campaigns you create, the better.
As for the trendy niches, e-commerce will be one of the leaders. Due to the ease of the buying process and the economy of time, most people nowadays prefer virtual shopping to in-store. Moreover, new technologies like, for example, Gucci or Nike Metaverses, allow you to try on various clothes in 3d virtual fitting rooms, or to see what the purse will look like in your hands. As each shop implies an ad to attract buyers' attention, e-commerce will remain a number one trendy niche in 2022.
No matter which vertical you opt for, you can make it profitable with Evadav."
Related content: Evadav Review
---
"I'm always terrible at predicting the future, but it seems pretty clear that a few trends are going to continue in the affiliate marketing space for 2022.
The CPA model for bidding for traffic is here to stay. Traffic sources are scrambling to add a CPA bid model to their platforms. For affiliates, being able to set a specific CPA you pay for conversions is a way to almost guarantee a positive ROI on your campaigns which is the affiliate dream. For traffic sources, it gives them an opportunity to drive up CPMs for their publishers and continue to test non-converting zones at higher CPMs than they deserve. But, in the long run, it creates a win-win situation for everyone involved. Plus, affiliates love it and they're the ones throwing down their money!
Push traffic was supposed to die a few years ago but it's still going strong and I do not see that changing this year. In-page push has provided a nice alternative, but traditional push notifications are still converting and ad networks are still building push lists to sell traffic to.
How is 2022 going to be for affiliate marketing overall?
It seems we're going to stay on pace with how things have gone over the past few years despite a pandemic and war. Affiliate marketing and affiliates, in general, continue to show their persistence and adaptability. Onward and upward 🚀."
See also:
---
Marouan Bouhachi, Advertiser & Publisher Manager at Adcash
"We predict 2022 will see the rise of quite a few different trends.
One of the biggest trends we predict is a rise in crypto exchanges and crypto-related offers. It already has been a pretty visible trend in constant evolution. First starting as a part of finance but lately being a vertical big enough to become somehow independent from the finance category. Let's see the next steps and if De-FI tokens will follow, taking more traction and jumping from a sub-vertical to a new independent vertical. The current financial instability in big markets will cause many to look for alternative payment methods and start using crypto, including businesses.
Secondly, VPN. This vertical was already gaining popularity last year and has been on the rise since. Privacy has never been as crucial as today due to geopolitical issues and cyber attacks. Its use is not limited to protection only, but as we have seen throughout 2021, more and more people use a VPN provider to consume entertainment services that are not available in their region.
The third trend we think will become significant in 2022 is MVAS. Mobile traffic has been winning the battle by leaps and bounds over desktop traffic, which makes sense to see more MVAS offers in the market. As its name suggests, mobile value-added services, the idea behind it is to seek greater engagement with the end-user, given that we spend more and more time on mobile.
Last but not least – LeadGen (focusing on solar panels). With the energy crisis that we are going through today, it is very typical that people are increasingly aware of the power of renewable energies and are looking for long-term sustainable alternatives. We anticipate witnessing the first steps of this vertical and that over time, it will gain more and more strength."
See also:
---
Matvey Schmidt, Head of Advertisers at PropellerAds
"2022 promises to be a great year for affiliate marketing as more and more businesses are moving into the digital sphere to broaden their reach and attract more customers and users. This is something to be on the constant lookout for — the number of emerging offers and brands is continuing to increase.
However, with the growing number of players, anti-fraud and quality control play an even more crucial role with new tools being implemented and markets regulated. This means that competition for high-quality traffic will increase, and creative approaches will have a great effect on attracting the right audience.
Speaking from the position of the traffic source we take into account all these trends. That's why we're providing affiliates with more tools to help them get the most out of our traffic. Among our unique tools are Interest targeting for Push Ads, Direct Click traffic for OnClick campaigns, and auto-optimization tool – CPA Goal."
See also:
---
Mohammed AlMadhoun, PR Manager at Push.House
"In the past few years, the affiliate market has changed a lot, whether due to the pandemic or due to constant sanctions from social media. In 2022, the market will continue to change, social media will become even harder to work with, and affiliate marketers will look for new approaches and angles.
We also think that in 2022, affiliate marketers will increasingly tend to work in a team, which will ultimately destroy the concept of solo affiliates. As more and more people enter the market, the threshold for entry is increasing and the expectations of partners from traffic sources are also growing.
This will create healthy competition between traffic sources.
Verticals: In 2022, all verticals affected by the pandemic will begin to gain momentum again. Nutra, for instance, that was affected by the COVID is already stabilized. Crypto offers will become more and more popular, as this niche becomes more interesting to the general public. Dating and gambling will always be of interest to people, but new regulations from the law may appear for casino offers. We can also expect new GEOs for some verticals."
See also:
---
Peter Rabenseifner, CEO at TwinRed
"Coming from the adult side of the business we see shifts in market shares to new and or more professional product owners, especially within the classic verticals. These verticals are live cams, dating, games, and nutra.
There are a few new players in the market that bring fresh ideas and well-coordinated teams to the table. Affiliates and product owners show more interest in testing new approaches to classic advertising. Finally, we see dating advertisers running very good preroll videos and taking advantage of an otherwise cams and games-dominated format.
On another note, gambling brands are returning to adult traffic as well as more and more crypto advertisers who are starting to discover that they can reach their target audience here.
Also, Google's hunt for the ban of popunders on chrome continues, unfortunately. More and more publishers trust TwinRed since we provide clever solutions – our effective interstitial format being one of them. Speaking about the publisher side of the business, it needs to be mentioned that the focus there is more and more on promoting clean and professional content which is obviously a good trend.
Even though there are various challenges the affiliate space is facing right now (end of cookies, privacy policy regulations, market monopolization, etc.), its essence will survive. To succeed you don't have to reinvent yourself, just move forward with the industry.
Be authentic. Users want to see real people recommending and reviewing products they're genuinely interested in. Bet on thoroughly researched, original content, focusing on the audiences you really understand. With cookies or not – track everything; nothing will help you if you lack data. And definitely dig into eCommerce. The future of shopping lies online."
Related content: TwinRed Review
---
"Due to the pandemic, we anticipate the return of Sweepstakes, as well as further strengthening of gambling, but with a possible drop of the sports betting vertical.
The VPN vertical is still going to rock, affected by both people saying home, binging themselves out with endless streamed content.
On the upper-end, for the more experienced affiliates, e-Commerce will keep its nice numbers from 2021, however, travel affiliation is not something to count on."
See also:
---

Vladimir Fedan – Product Manager at Binom
"Affiliate marketing is getting bigger each year and more diverse as well. In the Binom team, we see an increase in the number of newbies and professional teams.
TikTok and E-commerce are well-distinguished trends. And we can confidently say that even today, one persistent solo affiliate can compete with a decent team. You can still be a solo warrior playing by your own rules. Be open to new ideas, work with your head, and do not hesitate to experiment.
Learn some code this year and get a substantial competitive advantage – it is easier than you might think. Automate everything you can. The more actions you will automate, the more profit you will get – it is as simple as that.
Affiliate marketing will be growing with cookies or not, and trackers will adapt and help you with that."
---
Vladislav Nikitin – Product Manager at TrafficStars
"The growth of mobile traffic is a trend over the last 5 years, which will continue to gain momentum in 2022 due to an increase in the number of users, Internet speed and improvement of mobile apps. Mobile apps are more convenient than websites: better user experiences, load content faster, and are easier to use.
People use desktops mainly for work and entertainment. For everything else, there is a mobile device. Whether you need to get a taxi, book an apartment or see a movie, you pick up your iPhone, open the app, and it's done! Social media, messengers and games take up a lot of time. According to statistics people spend 85% of their smartphone time in apps.
That's why hybrid apps are booming now. Affiliate marketers use hybrid apps to promote gambling, betting, dating offers. I think this list will expand in the future. Since this is a powerful method that combines advantages of a real app and at the same time requires less development resources."
See also:
---
Vlad Zhovtenko, CEO at RedTrack
"2022 will see a significant focus on multi-channel marketing. Ultimately, it's always a game of finding new ad platforms and fighting the challenges of over-saturated channels. I predict the rise of TikTok for paid advertising and the role of influencers on that channel as well.
Another trend that many affiliates and publishers will go for is a continuous growth of interest in e-commerce – whether Shopify, WooCommerce based stores, or more niched e-com networks. I would also predict the rise of medium affiliate networks with agile tech that allows direct linking, deeper support of API integrations, and more data sent in postback."
Related content: RedTrack Review
Wrapping Up
This year's forecast predicts steep competition for high-quality traffic, a tsunami of emerging brands and offers, and continued performance gains for Push, Pop, Native, and Video.
You can also expect more focus on T2 and T3 GEOS, with huge opportunities in popular verticals, such as Nutra, Gambling, Lead Gen, and Crypto, for affiliates who make the effort to target non-English speaking audiences.
Our analysts also predict a push towards data-driven strategies and emerging technologies, together with a focus on campaign automation and bid optimization strategies across alternative traffic sources, such as TikTok and Meta.
See Also:
Share your predictions in the comments section below👇
Advertisement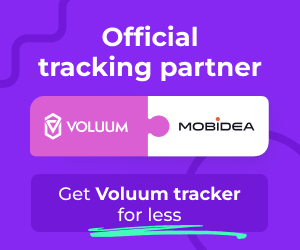 João Aguiar
Head of Digital at Mobidea
More articles from João Aguiar
João is the Editor-in-Chief at Mobidea Academy, a tech player, dynamic, proactive, and fun! When he's not focusing on his role, he enjoys eating tasty food.
Interviews
Affiliate Summit Co-Founder Shawn Collins gave Mobidea an awesomely inspiring interview and it's time for you to go ahead and check it out!
Interviews
Mobidea interviewed Andrew Payne and he talked about the best niches, the coolest trends and his awesome plans for the future!
Interviews
Learn everything about the art of effective media buying by checking this interview with Mobidea Crew's most respected members!