Best Picks
Last updated on October 19, 2023
by
James Howard
12 min read
Advertisement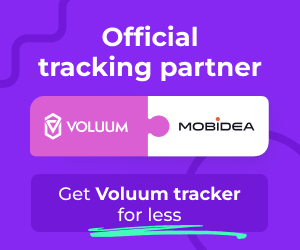 Why are Pop Ads so Popular in Advertising?
If there's one ad format you gotta get behind if you wanna make some serious cash, pop ads is it.
Not only can it make money faster than almost any other ad type, but it's also a format that's super easy to use and provides a great entry point for affiliate marketing newbies.
With conversion rates up to 9.3% for the top 10% performing popups, with an industry average of 3.1%, they can offer a significant boost to your ROI.
(Image credit: SumoMe)
We're gonna look at how you can use pop ads to promote your offers and create high-converting, profitable campaigns.
But first, let's look at what pop ads actually are.
Pop ads are an ad format that you've probably seen many times before.
They are split into two categories:
Popups: You'll see these when you click a link on a site and you get a new window on top of the page you clicked on.
Popunders: These are more sneaky and load under the page you are visiting and are usually found when you close the window above it. This is a popular format and is used by many of the top networks.
They are used with lots of different offer types but typically you'll see them with pin submits, sweepstakes, mobile apps, vouchers, gambling, finance and leadgen offers.
This ad format originally started being used on desktop but has more recently been killing it on mobile, where there are typically higher payouts than in other formats.
One of the reasons it's so popular among affiliate marketers is because you can get a campaign up and running quick and fast and start seeing results right away.
Pop traffic also tends to run cheaper than some other formats and the entry threshold is low.
With just a few tools and the right knowledge, it's easy for anyone to run these types of offers.
The downside?
You're gonna find that pop ads have a lot of competition in almost every niche.
This means you'll be competing with top affiliates for similar offers to the ones you wanna promote.
The solution?
Get creative with your ads and landing copy, and bid on keywords that may be less competitive in your niche.
Run a few different offers and pick the winners.
Make sure your ads are highly targeted to the audience that will convert for your offer by specifying the location, device, OS and browser you wanna target.
You'll also need to choose the right cost model for your campaign and set frequency caps to make sure you don't chase away your audience.
One thing you're gonna want to stay on is making sure your ad stays relevant.
How so? Let me explain.
The thing to realize about pop ads is that they're an interruptive type of ad.
This means that a pop ad interrupts the visitors' journey and gets in their face before they can reach the page they wanna see.
So, visitors won't necessarily gonna be interested in some pop ad that interrupts them from reaching the page they wanna look at.
For instance, let's say they're trying to reach a tech site. In that case, hit them with a pop ad for an iPhone sweepstake offer.
If it's a health site, then throw out a coupon for a gym membership.
See how that works?
How you deal with this is up to you but you should get creative and give the user a reason to get interested in what you are showing them.
This type of inventory has huge potential for mobile affiliates but it's up to you to make it work.
Think about what makes the most sense for the user and you'll be well on your way to a high converting campaign in no time!
What is a Pop Ad Network?
Now, let's look at pop ad networks and how they work.
This is where you're going to run your ads.
We'll look at how to start your own pop campaign further ahead but first let's get into networks and why you need them.
So, a pop network is basically your traffic source for the campaign.
It's where you'll run your ads and pay for your traffic.
There are two types of pop networks to be aware of: those that specialize in pop ads and those that include popup or popunder formats in their platform.
You'll also find networks that focus on specific niches that also have pop ad formats.
A lot of this is gonna depend on your offer and how you structure your campaign.
You'll also wanna test your ads on different traffic sources to find the best performing network for your offer and you'll notice that some will perform better than others, and some are more suited to the offer you wanna run, based on the publishers on their network.
You can start to optimize your campaign by pausing the traffic sources that aren't converting for you and focus on the ones which are.
All the networks below are great options for mobile pop ads, so make sure you visit them all to get a feel on the differences between them and what sort of traffic you might wanna run to your offer.
You're also gonna find that some networks are more competitive than others for your niche, so make sure you test and optimize your campaigns before committing to a large ad spend.
Scale in slowly and measure your results to make sure you maintain a healthy ROI across all your campaigns.
So let's take a look at some of the best pop networks you can use as traffic sources for your popup and popunder ads.
How to Choose Offers for a Pop Ad Campaign?
So, there you have it!
Your success depends not only on your offer but also on your landing pages, competitive research, and tracking solution.
It's about how well you optimize your campaign for a profitable ROI, as much as what offer you choose to run.
But even before you choose your offer there's something you need to be aware of.
You need to think about what type of traffic you wanna attract.
If you get this part wrong you may end up using the wrong offer for the ad format.
Let me break it down for you.
Just because an offer is popular doesn't mean it's the right one to use as a pop ad.
You first wanna think about your visitors and if this offer is likely to convert for the sites they are on.
The best approach is always to match the traffic source to the offer and market it accordingly.
Learn about the types of publishers you're gonna find on different pop networks and think about the types of visitors you wanna attract.
What niche are you in?
How will the offer connect with your target audience?
Is the offer gonna work with a popup or popunder format?
Then, once you've chosen your offer, you'll find an angle that makes sense in the context of the visitor's journey.
Sounds simple, right?
Get this part right and you'll be well on your way to making oodles of cash!
As we've mentioned above the top converting offers for pop campaigns are:
PIN submits
Sweepstakes
Coupons & Vouchers
App installs
Gambling
Finance
Leadgen
You'll find all these offer types can work well for pop ads and can lead to high converting campaigns at Mobidea.
Once you've chosen your offer, you're gonna need all the other tools at your disposal as an affiliate marketer to make your campaign a success.
If you haven't already done so, now's a good time to head over to our CPA marketing guide for a complete look at how to make it in the business.
Remember to always track your performance across different traffic sources with ad tracking software like Voluum to optimize your campaigns and then scale up accordingly!
See also: Recommended Affiliate Marketing Tools
Now, let's check the list of ad networks!
List of the Best Pop Ad Networks
Cost Model(s) – CPA, CPC, CPM
GEOs – Lots of GEOs and targeting options but you may find yourself pushed for traffic from some GEOs
Adcash is an online advertising platform with 100+ RTB partners and 10+ billion ad requests a day. It's is a popular favorite with mainstream affiliates specializing in desktop and mobile popunder traffic.
The pop ad network has a great amount of traffic with worldwide coverage, you'll just need to find the sweet spot to get the best performance.
There's a good range of optimization and tracking tools, including user interest targeting – which matches your ad to the people most likely to click.
The pop ad network features competitive pricing and unique performance goals to make sure that your campaign stays on track.
Tracking is by Global Postback URL (S2S) and there's a bunch of available tokens you can use to identify top-performing ads.
Adcash has lots of GEOs and targeting options, but you may find yourself pushed for mobile traffic from some GEOs for which you may wanna use the connected SSPs.
Advertisers can use the platform's CPA target to lower their bids and improve their ROI.
Pros
Connects to most popular SSPs
Powerful CPATarget
Very responsive support
Cons
ISP targeting can be difficult to get right
Read our full Adcash review here.
---
Cost Model(s) – CPM
GEOs – Global reach with over 220 countries
RichAds offers premium pop traffic from $0.5 CPM and a global inventory of high converting publishers.
Advertisers can benefit from improved targeting and kick-ass automation that makes setting up and optimizing campaigns a breeze.
Bids are highly customizable using the platform's Micro bidding technology, while the advanced Automated rules, Performance mode, and the TargetCPA ad-tech make for an exceptional ROI (up to 300%).
You can even launch campaigns on Premium traffic and get the highest CR ad campaigns.
There's also pre-built whitelists to give you a head start in all top verticals, including Gambling, Betting, Software & Utilities, Crypto, Nutra, and Dating.
You can fund your account using various payment methods from just $100 up to $3000 and more, which includes full support from the RichAds team of professional experts.
Pros
5B+ impressions per day
Premium sources with incredibly high CR
Expert's support (ready-made whitelists, custom creatives for your offers, turn-key ad campaigns)
Target CPA for the best bids and HQ traffic (300% ROI with auto-optimization)
Flagship features: Optimizer, Predictor, Multiformat
Adult traffic with no restrictions
Cons
Unable to block sources from reporting tab
---
Cost Model(s) – CPM, CPA, CPL, CPO, CPI (PPI)
GEOs – 190 GEOs targeted, mobile & desktop, advanced targeting
Adsterra is a global advertising network with 1 billion ad impressions daily and 8 years of experience behind it.
They offer various ad formats, but the Popunders had always been the most prominent — providing the most significant amounts of traffic and profit.
All pop traffic has RTB (Real Time Bidding), and you can bid on impressions, thus lowering your costs while targeting only the users you are most likely to see your ads.
With worldwide coverage in over 248 GEOs targeting mobile & desktop users and a network of 18K+ direct publishers, you'll find there's plenty of high converting traffic for your offers.
Malware, along with redirects, unsolicited downloads, and alerts, is strictly prohibited at Adsterra.
Pros
Easy to get started
Performs well with Adsterra in-house CPA offers
Excellent targeting options
Cons
Check out our full Adsterra review here.
---
Cost Model(s) – CPM, CPC, CPMV and DCPM
GEOs – Global inventory of high quality adult traffic
TrafficStars is a self-serve, adult ad network with a global inventory of high converting adult traffic. It focuses on exclusive members area traffic and has high-quality ad placements that are perfect for dating affiliates.
There's a high-volume of traffic in Tier 1 Geos, but advertisers can also get good results in low-payout countries.
TrafficStars has a great audience targeting algorithm which allows you to create lookalike audiences to find top performing ad spots with the best potential.
You can also use the ad network's Dynamic CPM cost model which will adjust your bids on-the-fly.
There's decent tracking and reporting tools but regs can be tough for newbies.
Pros
Perfect for dating affiliates
Excellent audience targeting capabilities
Cons
Traffic estimator can be inaccurate
Read our TrafficStars review here.
---
Cost Model(s) – CPM
GEOs – 40 countries including North America, Southern Asia, India, Western Europe and Australia
PopAds was established back in 2010 and continues to be a leader in pop traffic to this day.
The ad network exclusively focuses on pop ads and allows you to set your budget, target your visitors, control your rates while giving you full control over your traffic quality and speed of delivery.
You can create ads for both Adult and Mainstream offers and choose from a range of pop ad formats. These include Popunder, Popup, Tabunder, and Tabup.
There's traffic in over 100 countries including many Tier 1 Geos such as North America, Western Europe, and Australia.
PopAds is bot-free, has category and keyword targeting options, and converts like crazy in popular verticals.
Pros
Huge volume of traffic
Can target traffic by quality rating
Cons
No personal account manager
Works best with desktop targeting
---
Cost Model(s) – CPM
GEOs – Over 150 Geos in tiers 1-4
PropellerAds was founded in 2011 and still has a reputation of being the king of pop.
The ad network has over 3 billion daily ad impressions in 195 Geos, and works with all popular verticals including finance, forex, e-commerce, mainstream dating, nutra, sweepstakes, betting, games, gambling, and crypto.
You'll be pleasantly surprised at the amount of advanced targeting options you can use with your campaigns, and the low minimum deposit and cheap bids makes PropellerAds a great ad network for pros and newbies alike.
Pros
Good source of quality traffic
Performs well in most of the verticals
Cons
Account manager only for Platinum advertisers
Read our PropellerAds review here.
---
Cost Model(s) – CPV, CPM, CPA
GEOs – Worldwide traffic, delivers ads on both mobile and desktop devices
AdMaven is an advertising network that has been in business since 2010. It delivers more than 500 million pop impressions a day, so advertisers have a lot of traffic to work with.
The lowest possible CPV bid in AdMaven is $0.0002 (translates to $0.20 CPM), although you need to bid at the recommended rate to receive adequate traffic for your campaign. The recommended rates change frequently and are dependent on the geolocation and device type (mobile, desktop, and Mac OS X).
If you want to adjust bids manually, you can do so on individual publisher feeds — you can enable/disable feeds or adjust bids based on the percentage of the default bid.
The platform is easy to use but is quite basic. If you'd like more click information on the traffic you receive, using a third-party tracker is necessary.
The best performing verticals in AdMaven include download-oriented offers such as Browser Extensions, Utility Apps, APKs, Installers, VPNs, E-commerce, Search Engine offers, Trading, Casino, and Sport bets. Their traffic also works great for Content Arbitrage.
The minimum deposit is $50 and can be funded via credit cards, Paypal, Paxum, Payoneer, Webmoney, and Capitalist. You can also top up using wire transfer for a minimum of $200, or Bitcoin and USDT for a minimum of $1,000.
Pros
Good traffic quality
Works with more than a dozen offer verticals
Easy campaign creation process
Low minimum deposit
Cons
Very basic reporting system
Unusual user interface
---
Cost Model(s) – CPM, CPC
GEOs – Worldwide inventory. Performs well in Tier 1 & Tier 2 GEOs
TwinRed is a self-serve adult popunder network that has global inventory and an abundance of exclusive dating traffic. You'll discover a high click-through rate in top tier Geos, along with high converting premium traffic.
The platform has excellent tracking, and easy-to-use custom tools that make fine-tuning your campaign performance pain-free.
TwinRed also offers the Interstitial ad format, which share a lot of features with pop ads and may be preferable for advertisers in some cases.
The network has good performance in top Geos and you can target RON or choose specific placements for your ads.
It's easy to edit your zones and bids and use the advanced targeting options to take control over every variable used in your campaigns.
Pros
Offers the Interstitial ad format
High volume of traffic
Converts well with adult, VOD, and games offers
Cons
May not be the best all-rounder
Check out our TwinRed review here.
---
Cost Model – CPM
GEOs – 60+ Billion impressions worldwide available monthly, quality traffic from all T1-T2-T3 Geos
Zeropark has been one of the go-to advertising platform for performance and affiliate marketers since 2011.
What makes Zeropark the number one traffic source for thousands of advertisers is the unmatched inventory size that comes with quality, competitive pricing and the platform's ease of use.
On a monthly basis, Zeropark offers 60+ billion pop ad impressions from all around the world, available from just $0.0001 per view. You can find traffic for every niche and vertical, while the most popular choices include downloads, ecommerce, betting & gambling, surveys & sweeps, as well as finance.
Thanks to the customer-favorite UI, dedicated support and account management, integrations with popular trackers, and clever optimization tools, Zeropark makes it really easy to find success with your campaigns.
The minimum first deposit is $200, which, aside from the advertising credit, gets you access to live one-on-one onboarding sessions with Zeropark's professionals.
Upon reaching a certain spend level, Zeropark also provides you with a dedicated Account Management service.
Pros
Huge inventory size
Clean UI
great bidding algorithm
Cons
Sue to the inventory size, some optimization work is required
No AI-based optimization towards an eCPA goal
Read our full Zeropark review here.
---
Cost Model(s) – CPA, CPM
GEOs – Premium traffic with 4.5 billion users in 240+ countries
Clickadilla is a high-performance, self-serve advertising network with premium adult and mainstream traffic in all major verticals.
The network has a daily reach of over 4.5 billion users in 240 countries and offers many ad formats, including popunder, or on-click full-tab ads with high visibility and wide reach.
You can choose from CPM and CPA Goal, which you can use to predict which traffic segments are most likely to drive quality conversions at a target price.
This is a great way to take advantage of powerful, machine learning algorithms and increase the performance of your ads.
You can set a recommended price for your bids, but make sure to visit the traffic estimator tool to view minimum prices and traffic volume first.
You can select from Adult or Mainstream categories, depending on the target audience for your offer. Pop ads also have the option to target users interested in cryptocurrency, which is a nice feature to have.
You can then select your traffic sources. Choose from either RON (all) or Premium traffic, and add your blacklist/whitelist URLs as required.
Clickadilla has excellent tracking capabilities and fully integrates with many leading trackers, including Binom and Voluum.
You can fund your account with just $50, and choose from a large range of global payment methods.
Finally, set your limits for impressions and ad spend and specify any dayparting you want to use.
Clickadilla works well in many popular verticals, including dating, gambling, crypto, and sweepstakes.
If you need any help, you can read the extensive help files, or contact your account manager, who will assist you with the best traffic sources for your offer types.
Click here to sign up with Clickadilla, and get 10% added to the value of your first deposit.
Pros
High converting, premium traffic sources
Excellent targeting capabilities
Full integration with leading trackers
Cons
Can take time for ad approval
Read our full Clickadilla review here.
---
Cost Model(s) – CPM, CPC, dCPA
GEOs – Over 180 Geos across tiers 1-4
Minimum Deposit – $100 via PayPal, Capitalist, Paxum, WebMoney, Payoneer, Wire Transfer, Credit Card. Profile validation is required.
Targeting – GEO, OS, Device, Browser, Language, Carrier, IP, Placement, Dayparting, Frequency capping
Exclusive Bonus – $100 Free for new users.
Established in 2013, EZmob has risen to prominence in the Pop ad network sphere and is known for its comprehensive and user-friendly advertising platform. The network optimizes ad performance and revenue generation for mainstream and adult content advertisers and publishers.
With EZmob, you can access quality popunder traffic and leverage diverse ad formats. A vital feature of the network is the Self-Serve Platform, providing real-time bidding (RTB) with complete control over your campaigns. This allows for quick edits to your campaign with live results, thus enabling swift reactions to market trends and changes.
EZmob ensures a global reach of your campaigns with traffic from over 180 Geos and many targeting options. You have the tools to reach your target audience efficiently and effectively, whether it's location, browser, device, operating system, or carrier.
For additional insights, advertisers can visit EZmob's Combos page to learn which vertical, ad format, and country combinations perform best on the platform. You can access this insightful page at (ezmob.com/combos?utm_source=Mobidea23&utm_medium=BestPop.
EZmob offers a user-friendly interface, a low minimum deposit, and competitive bid prices. It's a go-to ad network for seasoned marketers and those new to the industry.
Pros
Wide range of targeting options and total control of your campaigns
Reliable and robust Fraud Detection system
Supportive customer service is available 24/7
High-quality traffic with global reach
Affordable minimum deposit and competitive bid prices
Cons
Some may find the multitude of features and options overwhelming at first
Limited in-depth demographic targeting
Read our full EZmob review here.
---
Cost Model(s) – CPA, CPM, CPC
GEOs – Worldwide coverage, including 160+ countries
Galaksion has been working since 2014, serving up 50 billion monthly traffic impressions to their partners.
Its main feature is clean traffic that comes directly from trustworthy website owners. Galaksion has its own base of trusted partners and an antifraud system that helps the company to provide you only with high-quality traffic.
In this ad network, you'll find 6 converting ad formats and 10 verticals with consistently high outcomes that will match any of your needs.
The CPA pricing model offered by Galaksion is yet another assurance of its reliability. You pay only for conversions. It means that you can test any offers and verticals without the fear of money loss.
Furthermore, you don't need to worry about creatives and ROI forecasts anymore. In Galaksion, there's a free base of ready-made tested creatives with the highest conversion rates and an opportunity to test up to 10 creatives in 1 campaign. Launch a campaign and see which option performs best. And our traffic estimator will calculate traffic volumes depending on your chosen rate, GEO, target, and pricing model.
Pros
Wide choice of targets: 6 ad formats, 10+ verticals, 9 targeting options
A free base of tested creatives
Galaksion provides you with the opportunity to experiment with up to 10 creatives within a single campaign.
The traffic estimator offered by Galaksion assists you in determining the most suitable rates for your advertising needs.
A personal manager for everyone
Cons
No adult traffic
Limited payment methods
No live chat
Read our Galaksion review here.
---
Cost model: CPA, CPC, CPM
Geo: Worldwide
HilltopAds may not be a household name, but it should definitely not be left in the cold when it comes to delivering popunder ads to both desktop and mobile devices. It has a wide range of satisfied customers, including some of the biggest names in the business.
HilltopAds was founded in 2014 by a team of experienced internet marketers. The company has since grown to become a good source of pop traffic, delivering more than 73 billion ad impressions a month across a massive network of websites and apps from direct publishers.
The company offers a variety of features that make it an attractive option for advertisers, including detailed tracking, flexible pricing, and the ability to filter traffic quality. The network also offers a good selection of targeting options, so you can laser-focus your campaigns to reach the people who are most likely to convert.
HilltopAds also provides a traffic estimation tool that helps you evaluate how many impressions or clicks you'll possibly receive based on your targeting settings and your planned bid. The data is based on the previous day's statistics.
One of the things that set HilltopAds apart from other networks is their commitment to customer service. They have a dedicated account manager assigned to each client, and they are available 24/7 to answer any questions you may have.
If you're looking for an effective way to reach a large audience with your advertising message, HilltopAds is definitely worth considering.
Pros
Detailed tracking
Flexible pricing
Good selection of targeting options
Commitment to customer service
Cons
Not as well known as some of the other networks on this list
Quality is not guaranteed
Read our HilltopAds review here.
---
Cost Model: CPC and CPM
Geo: Worldwide reach, but top regions are Tier-1 countries, Europe, Latin America, DACH, Nordics, and Asia
MyBid is a fully-managed advertising network that's perfect for affiliates who want to try managed advertising of popunder ads.
MyBid is different from any other managed advertising service because they don't charge any management fees, so you can keep your costs low while still getting the benefits of a professional service.
With it, you'll have more time to focus on other aspects of your affiliate marketing business without worrying that your campaigns will run loose.
The offer verticals that perform well for popunder ads are:
Dating
Cam offers
VPN and Antivirus
MyBid's monthly volume for this ad type is 400 million clicks per month, with a minimum CPC bid of $0.00008. And, with their low minimum deposit of just $100, you can start testing the waters without risking a lot of money.
If you're an agency, DSP, SSP, or an advertiser who wants to buy traffic in bulk and on demand, you can apply for RTB/XML integration.
Pros:
Fully-managed ads at no additional cost
Whitelisting and Blacklisting of placements based on your vertical
Low minimum deposit ($100)
Goal-oriented
Cons:
Can't make instant changes to campaigns
Read our comprehensive MyBid review here.
---
Cost models: CPC and CPM
Geo: Has high traffic for any geo worldwide, whether Tier 1, Tier 2, or Tier 3. Its top countries are Japan, USA, China, Indonesia, India, and France.
JuicyAds is a premier self-service ad network for adults. As an advertiser, you'll have access to a cutting-edge platform that empowers you to create RON campaigns tailored to your specific audience. With its targeting options, you can hone in on niche demographics, device types, and even browser preferences – ensuring your message reaches the right people.
And if you're interested in purchasing all the traffic from a particular ad spot, its Marketplace is the perfect place to make your move. You can purchase all traffic — both high and low-quality traffic — at one fixed price. Duration options include 7 Days, 14 Days, and 30 Days. If the placement you are interested in is already sold out, you can join the Outbid Auction.
With ad formats including banners, pop-unders, native ads, and even special formats like float ads and in-video ads, you'll have a lot of options to promote to your target audience.
JuicyAds additionally converts well on an extensive scope of verticals, ranging from online gaming or video games, dating sites, and cams to casino, VOD, and Nutra.
Pros
Has an immense amount of traffic from anywhere in the world.
Has publisher websites that belong to the top 10% of adult websites, based on Alexa ranking.
Gives advertisers the option to run targeted campaigns or buy all traffic from individual ad placements.
Cons
Direct buy campaigns cannot be stopped once started.
Read our full review on JuicyAds here.
---
Cost Model(s): CPM and CPA 2.0
GEOs: 190 countries worldwide
With its advanced capabilities and user-friendly platform, UngAds is a strong contender for your go-to source for popunder traffic. Let me explain why.
First off, let's talk about targeting. UngAds boasts good targeting capabilities that allow you to reach your desired audience with precision.
Whether it's by geographical location, device type, or even browser, you have the power to tailor your campaigns to meet your exact needs.
It's like having a GPS for your ads. You decide where you want to go, and UngAds takes you there!
Next up is campaign moderation. UngAds offers fast campaign moderation, so you won't find yourself twiddling your thumbs, waiting for your campaign to go live.
But it doesn't stop there; you also get a very supportive account manager who's always ready to lend a helping hand when you need it. It's like having a personal guide on your journey through the world of popunder advertising.
Now, let's talk numbers. UngAds' pop traffic volume averages 83 million impressions per day.
While this might not be the most impressive volume we've seen, there's certainly enough room for you to scale even with competitors around.
The platform also sports a simple interface that's easy to navigate.
Even if you're new to the game, you'll find setting up and managing your campaigns a breeze. It's as simple as pie, but without the calories!
Last but not least, UngAds offers rules-based optimization.
This feature allows you to set specific rules for your campaigns and have them automatically adjust based on performance. It's like having an autopilot for your campaigns, letting you sit back and relax while UngAds does the heavy lifting.
So, if you're on the hunt for a good source of popunder traffic, give UngAds a try.
With its robust targeting capabilities, fast campaign moderation, supportive account managers, significant traffic volume, simple interface, and rules-based optimization, it might just be the perfect match for your advertising needs.
Pros
Quick campaign approvals (which can be as fast as 20 minutes after submission)
Intuitive interface
Offers CPA option
Cons
CPA requires at least a $150 test budget
The minimum daily budget for CPM pop campaigns is $30
Want to learn more about their platform? Check our full UngAds review here.
---
Cost Model(s) – CPM
GEOs – Plenty of quality Tier 1, Tier 2, and Tier 3 GEOs with accurate IP ranges
ExoClick is a huge ad network that has a ton of features for creating highly profitable ad campaigns. These include RTB, cost control, behavioral targeting, and advanced traffic targeting.
You can buy pop inventory for both mobile and desktop traffic, and use the detailed reporting stats to optimize your campaigns.
Exoclick helps you reach a global audience and boasts more than 182 billion impressions per month – making it an ideal choice for high-volume ad campaigns.
There's a wealth of high-quality pubs, huge volume, and high-converting ad spots in all Geos.
Don't forget to use the SmartCPM feature to maximize your profit potential!
Pros
Huge volumes
High converting ad spots
Detailed reporting stats
Cons
Not the ideal platform for beginners
Read our full ExoClick Review here.
Conclusion
Pop ad networks are a powerful resource that's available to you as an affiliate marketer.
They're easy to use, can be a cheap source of traffic and will do wonders for increasing your conversion rates.
Just remember you'll need to plan your campaign in detail before you rush in head first if you wanna see the best results.
So what now?
First, choose an affiliate network to register with, like Mobidea, and get yourself an account at any of the pop ad networks mentioned above.
Then it's time to get approved for some offers that you can use in your pop ad campaigns.
You'll have taken the first steps towards a new lifestyle and, armed with the rest of the information available at our affiliate academy, be well on your way to becoming the super affiliate you know you are destined to be
Advertisement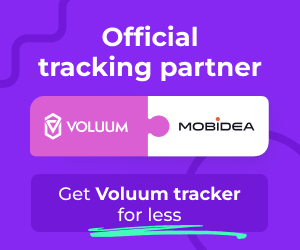 James Howard
Professional Digital Marketer
More articles from James Howard
James lives on a 27' sailboat in the Solent, works from his laptop, and practices calisthenics on the beach. His expertise in digital marketing enables him to write with conviction on various affiliate marketing and digital marketing topics.
Best Picks
It's finally time for you to dive into this article and to understand which are the very best spy tools you need to be using today!
Best Picks
Get to know the leading crypto advertising networks with the best traffic quality in the industry.
Best Picks
It's time for you to read this article and to understand which are the very best native ad networks you need to be using now!