Best Picks
Last updated on August 5, 2023
by
Jairene Cruz
15 min read
Advertisement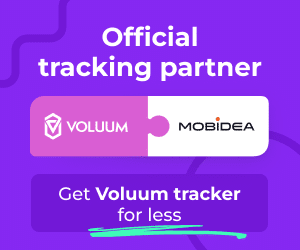 As the world of online advertising continues to evolve, so too do the options for connecting with potential customers.
Advertisers are always looking for new ways to reach their target audience, and in recent years, interstitial ads have become an increasingly popular option.
Interstitial ad networks offer a unique way to reach audiences. These ads appear between content, and they can be very effective in catching the attention of viewers.
These ads need to be closed before the user sees the actual content. Sometimes a countdown happens before it can be closed or skipped. Whichever the case, you can be assured that your audiences will see what you are offering.
However, with so many different interstitial ad networks available, it can be difficult to know which one is right for your business.
To help you make the best decision for your company or affiliate marketing business, we've compiled a list of the best interstitial ad networks for advertisers in 2022.
I hope this list will help you find the perfect platform for your advertising needs.
So without further ado, let's dive in!
List of the Best Interstitial Ad Networks
If you're looking for an interstitial ad network that offers a wide range of features and options, Propeller Ads is a great choice. With this platform, you can reach a global audience of over 40 million active users.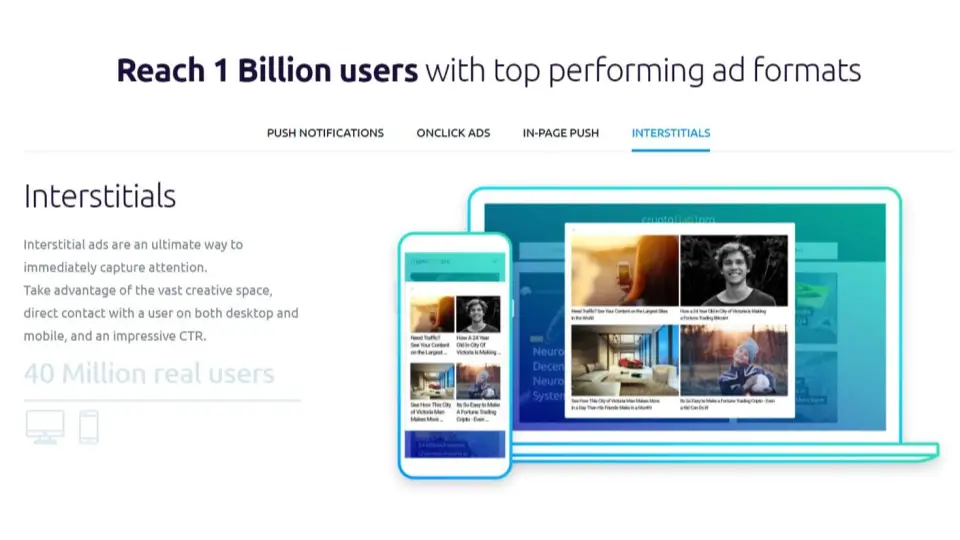 PropellerAds offers both desktop and mobile advertising options, so you can choose the device that best suits your needs. And with advanced targeting options, you can be sure that your ads are being seen by the right people.
Interstitial ads in Propeller Ads are paid based on either CPC, CPM, or CPA Goal.
If you choose to pay per click (CPC), the Rule-Based Optimization feature will become available for you to use. This feature allows you to optimize your campaigns hands-free. All you need to do is set up rules.
Follow this guide to Rule-Based Optimization on PropellerAds to learn how to use this feature.
The network is predominantly a self-service platform, but if you own a large company with a huge advertising requirement, you can opt for a managed service.
The minimum deposit amount to start working with Propeller Ads is $100. Additionally, Propeller Ads offers 24/7 support to ensure that you have all the help you need to run a successful campaign.
Read our in-depth PropellerAds review here.
Adsterra is another excellent ad network that provides interstitial ads for both desktop and mobile devices.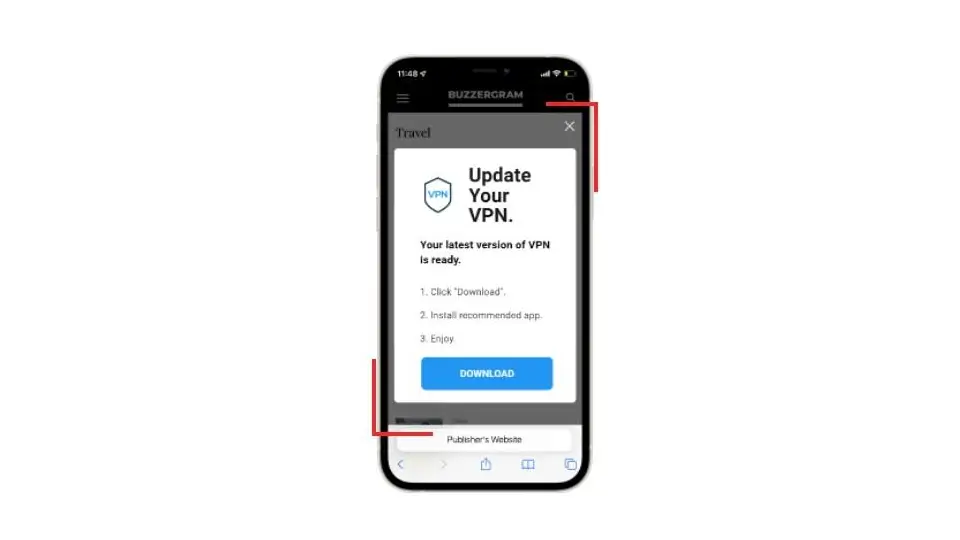 This traffic network has a reach of over one billion daily impressions from more than 18,000 direct publishers in their network. It covers 248 countries worldwide.
Adsterra offers a wide range of ad formats to choose from, including display ads, push notifications, pop-unders, and of course, interstitial ads. Interstitial ads can be found under their Social Bar ad category.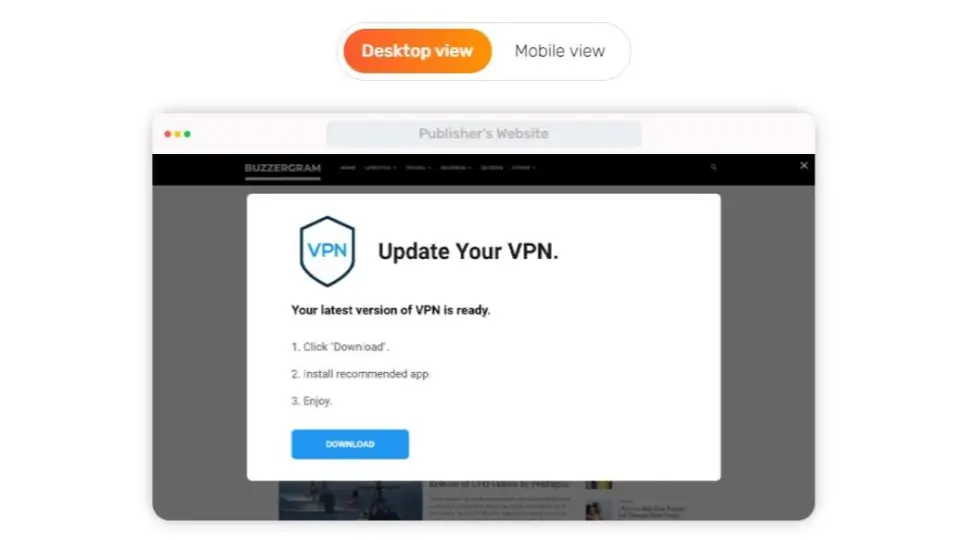 One key feature of Adsterra is that you can use videos on your ads, instead of just static images.
When setting up a campaign, you can take advantage of their advanced targeting options that include up to 20 filters to ensure that your ads are being seen by the right people.
In addition, Adsterra offers a number of features that make it an attractive option for advertisers, including support for multiple languages, real-time bidding, and detailed reporting.
Interstitial ads in Adsterra are paid based on CPC or CPM. The minimum deposit amount to start working with Adsterra is $100.
If you want to start working with this network, grab our Adsterra coupon and get a $50 bonus on your first deposit.
Read our in-depth Adsterra review here.
Adcash is another popular interstitial ad network. With Adcash, you can reach over 200 million active users on a daily basis, with traffic coming from their exclusive publisher base and more than 200 supply partners.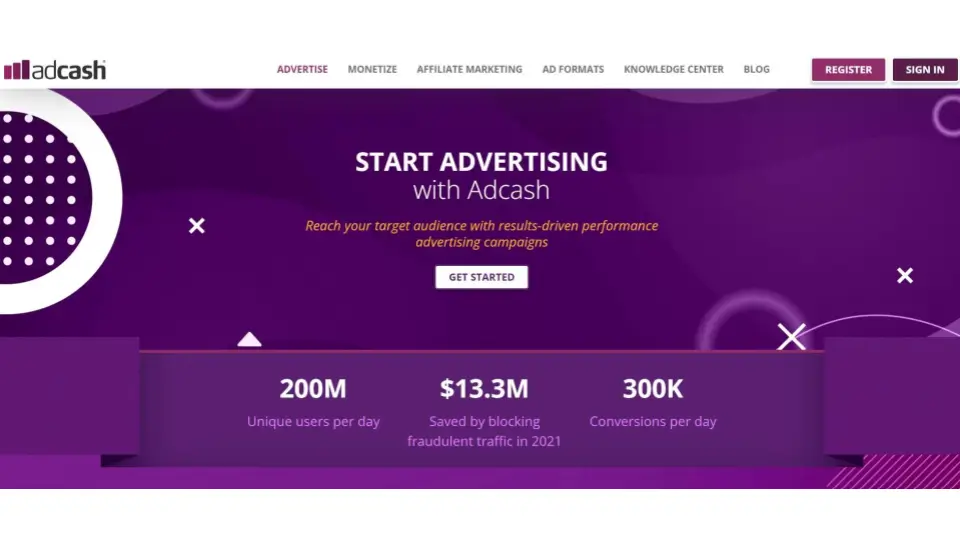 To ensure that your ads are being seen by the right people, Adcash offers advanced targeting options that include geotargeting, device targeting, retargeting, and more.
Setting up a campaign can be quick and painless with its Express Campaign setup that allows you to create an ad and get it running in as little as three minutes.
However, the Advanced Campaign creation option is still available for marketers who have highly targeted requirements for their ads.
Adcash also has automated CPA Target bidding technology that eliminates manual optimization. This helps increase your ROI with minimal intervention.
One of Adcash's main features is its extensive anti-ad fraud technology which includes bot filtering, viewability verification, and more. This helps to ensure that your ads are being seen by real people and not bots.
Interstitial ads in Adcash are paid on a CPC or CPM basis. The minimum deposit to get your ads running in Adcash is $100.
If you want to get started working with Adcash, our Adcash top-up bonus is available. You'll receive a 20% bonus on your first deposit if you use this coupon.
Read our in-depth Adcash review here.
TwinRed is an adult-focused ad network that has exclusive partnerships with hundreds of adult websites. It has a transparent self-serve platform with a variety of targeting options.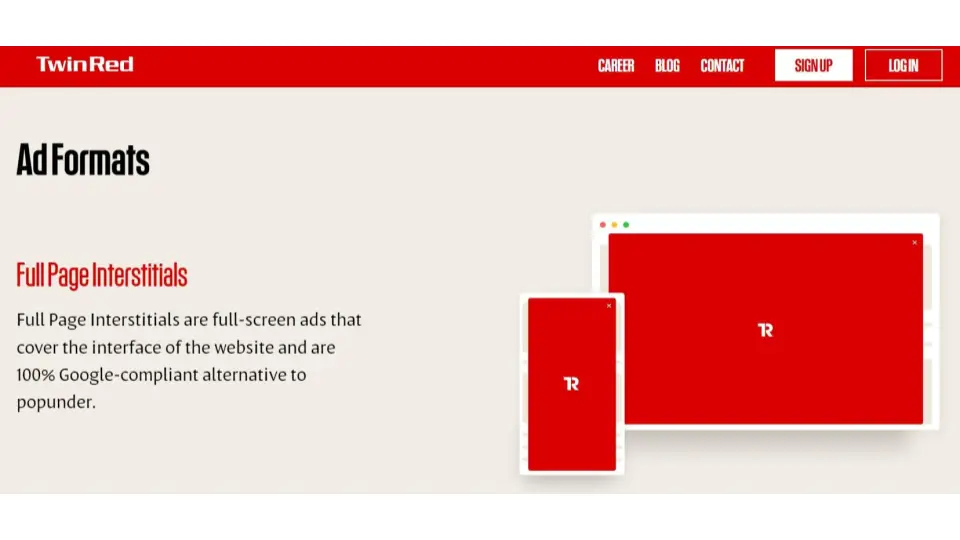 Offer verticals that perform well with its traffic are Adult Dating, Cam offers, Adult Games, Health and Nutra, Casino and Gambling, VOD, and Cryptocurrency offers.
TwinRed is a new player in the ad market, but don't let its age fool you. It has already made a name for itself as a quality ad network. Furthermore, it offers real-time bidding (RTB) so that you can get the best prices for your ads.
This ad network offers both desktop and mobile advertising options for the interstitial ad format. Traffic is worldwide, but the biggest traffic volume comes from the US, UK, and Germany.
When using TwinRed to launch a campaign, you can take advantage of its extensive targeting options such as geolocation, device type, operating system, browser, and IP range.
It likewise offers behavior targeting and filtering of specific sites or ad zones by URL.
Payment for your interstitial ads in TwinRed is done on a CPM basis.
The minimum deposit amount to start working with this network is $100 via Paxum or $500 via wire transfer. If you want to fund your account via Paypal, you would need to reach out to an account manager for assistance first.
Read our in-depth TwinRed review here.
TrafficStars is a well-known ad network that has been operational since 2014. It is a leading provider of high-quality interstitial ad traffic and offers both desktop and mobile advertising options.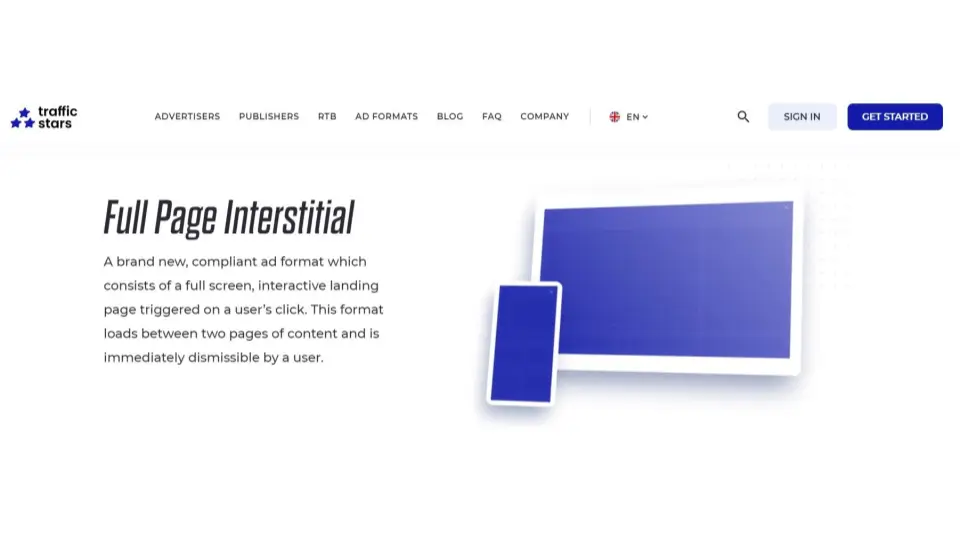 The Traffic Stars platform supports multiple ad types, including interstitial ads. It has a self-serve interface that makes creating and managing your campaigns easy and quick.
This ad network offers global traffic with the highest volume coming from the US, UK, Canada, and Australia. Its traffic is split into two categories: Mainstream and Adult.
When targeting your audience, you can take advantage of its numerous options such as geotargeting, device targeting, day parting, frequency capping, retargeting, and more.
One of the main features of Traffic Stars is its Dynamic Retargeting technology. With this technology, you may retarget specific people based on the age range or those who have subscribed to an offer that represents a certain value. This can greatly increase your ROI!
Another great feature of this ad network is its Lookalike Audience. With this, you can create an audience that is very similar to your current customer base. This is a great way to find new potential customers who are likely to be interested in what you have to offer.
Interstitial ads in Traffic Stars are priced on a CPM basis. The minimum deposit amount is $100, and you can fund your account via wire transfer, Paxum, Paypal, or credit/debit card.
If you want to join Traffic Stars, make sure you use our TrafficStars coupon code to get a minimum of $50 worth of bonus on your first deposit.
Read our in-depth TrafficStars review here.
Galaksion is a global ad network providing advertising solutions in over 190 countries. The Latvian ad network has billions of monthly impressions from SEA, MENA, LATAM, CIS, and Tier 1 Geos.
As a network, they are growing fast, and the recent updates to their website and SSP indicate that there are good things on the horizon.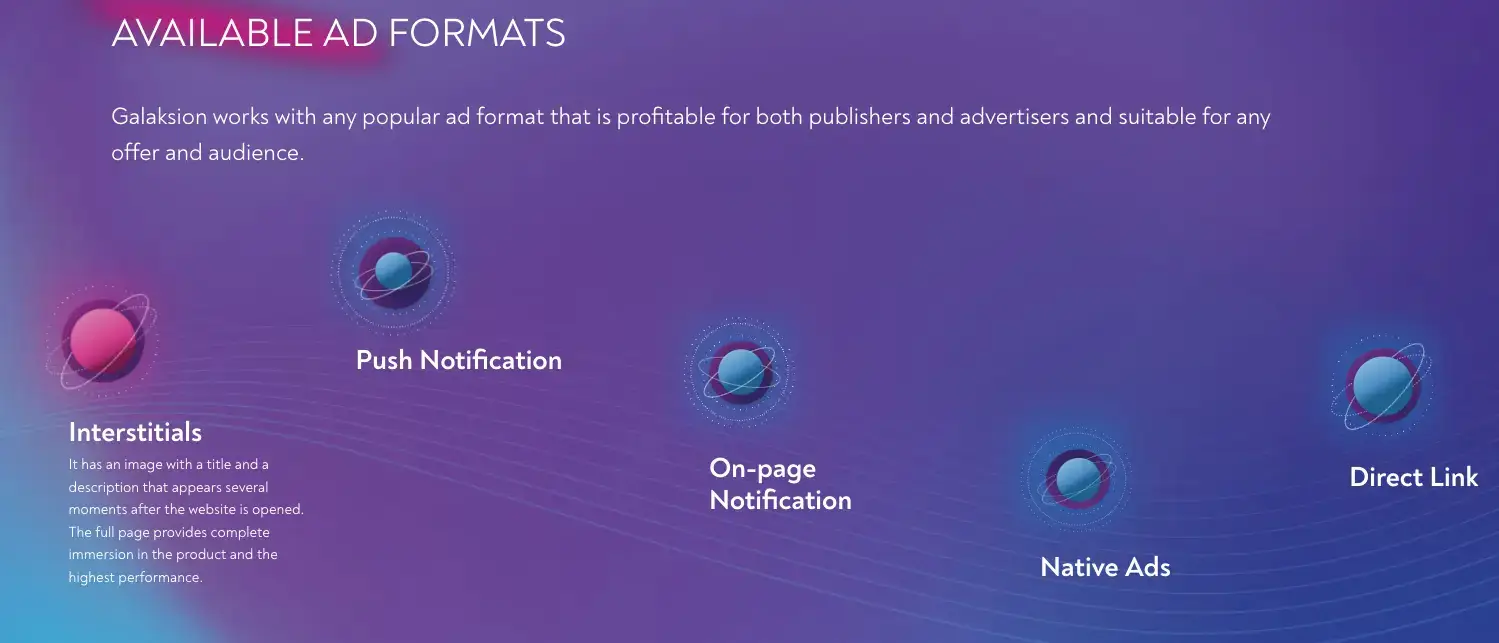 So why should you use Galaksion for your interstitial ad campaigns?
Well, for one, they have a powerful SSP with excellent targeting features that is beginner-friendly and makes setting up your campaigns a piece of cake.
You can choose from mobile or desktop Interstitial ads, and get a neat preview of how this will look in landscape or portrait orientation.
Simply choose one of the predefined templates, and add your images. It really is that simple!
Next, you can choose from CPM, CPC, or CPA pricing models, although you will need to set up your S2S tracking pixel to use the platform's advanced optimization features.
You can get fantastic rates in popular Geos, and use the traffic estimator tool to see estimated volume and CPM values for your targeted countries.
You can select Geo, OS, Browsers, blacklist/whitelist, regions, cities, languages, time targeting, and capping, so you can be sure you're only connecting with engaged users.
Popular verticals on Galaksion include:
Mobile content
Sweepstakes
Leadgen
Mobile apps
Utilities
Downloads
There are also great optimization tools, such as smart targeting, which will optimize your campaigns on-the-fly, leaving you to focus on more important tasks.
Galaksion has numerous exclusive traffic partners, and cheap traffic available in popular Geos. Account manager support is available if you want to find out more detailed info on traffic sources.
The SSP includes detailed reporting, so you can analyze your stats at a glance to see which ads are performing the best.
Set up an account with just $50, and get an extra 15% added to the value of your first deposit using our Galaksion coupon.
Read our in-depth Galaksion review here.
Clickadilla is a self-serve ad network with over 4.5 billion users in 240+ countries. They offer premium adult and mainstream traffic sources, with full-page Interstitial ads for both mobile and desktop users.

Setting up an ad with Clickadilla is easy. Simply choose the ad format and targeting, and then upload the creative.
Clickadilla uses the CPM pricing model for Interstitial ads. You can click to set the recommended price, or use the price estimator to view minimum prices and traffic volume in the Geos you want to target.
Make sure to select the appropriate ad rotation type to optimize your campaign. The options are random, selfcode, simple, or smart. You can then paste in your target URL and add the required tokens.
You can use the following tokens for Interstitial ads:
Domain
Pricing Model
Country ISO code
Mobile Brand
Browser Family
OS Type
Campaign ID
Click ID
Next, add your creative, set your date range, and click to continue.
Once you've added all the campaign details, you will need to wait for approval. This moderation process typically takes under 10 minutes.
Clickadilla makes tracking your campaigns easy. It's fully integrated with popular trackers, including Redtrack, Voluum, Binom, BeMob, and Keitaro.
View your performance stats from the stats tab, where you can see all the stats from your campaigns and ad placements.
The platform also works to prevent bot traffic with the use of an in-house anti-fraud system.
Sign up to get started and use our ClickAdilla coupon code to get a 5 % cashback.
Read our in-depth ClickAdilla review here.
ExoClick is one of the largest ad networks in the world and has been operational since 2006. It offers a self-serve platform with real-time bidding for interstitial ads.
There are two types of interstitial ads available in ExoClick—the full page interstitial, and the native interstitial. Both are available for mobile and desktop devices.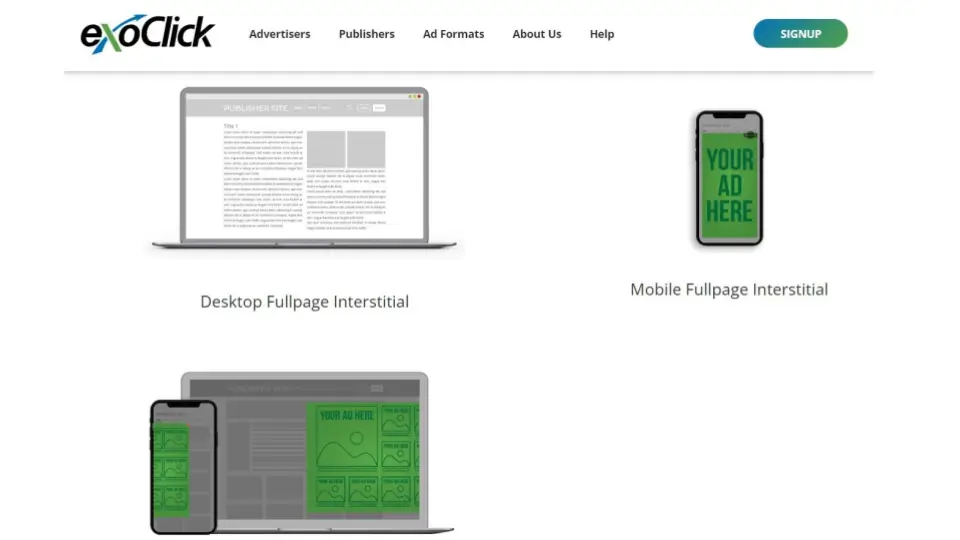 This adult-centric ad network provides global traffic of up to 8.5 billion ad impressions daily. When taking a piece of that traffic for your offers, you should set up your traffic filters properly, or else you will easily burn through your budget.
ExoClick's targeting options include:
keyword
contextual
site or domain
geo
IP range
language
browser
device
operating system
mobile carrier
You can also limit user views per person or IP by frequency capping.
This ad network also has an Advanced Retargeting feature that can be split into two types:
Positive and negative retargeting – With this retargeting option, you may exclude people who have already taken specific steps on your website from seeing your ads.
Personalized retargeting – If you're selling a variety of items, you can display a specific product to the user that has already shown interest in that exact item in the past.
On top of this, ExoClick has three automatic optimization tools that can make life easier for a busy media buyer. These tools are The ExoClick Bidder, Automatic Landing Page Optimisation, and Automatic Variations Optimisation.
ExoClick's interstitial ads are priced on a CPM basis with the minimum deposit amount being $200. You can fund your account via wire transfer, Paxum, USDC, or credit/debit card.
Read our in-depth ExoClick review here.
Froggy Ads is a global ad network that has been operational since 2017. It delivers 2 billion impressions per day, covering 253 countries around the globe. The network is said to have 250 thousand publishers in its database.
The minimum bid for interstitials is $0.0001 per impression. As of the moment, Froggy Ads only supplies mobile traffic.
The network's targeting options include geo, carrier, domain, device, category, and supply filtering. It has a comprehensive reporting system that allows you to access detailed reports readily. The data is also accessible in real time.
To start running campaigns in Froggy Ads, you need to deposit at least $50 into your account using either Paypal, Webmoney, credit cards, or wire transfer.
Final Thoughts on the list of Top Interstitial Ad Networks
Interstitial ads are effective in many ways. They are less intrusive than pop-ups and more noticeable than banners. They can be used to promote products or services or to generate leads.
However, it is important to choose the right interstitial ad network, in order to get the most value for your money. There are a number of factors to consider, such as cost, target audience, and ad delivery.
By taking the time to research the different options, you can find the perfect ad network for your needs.
This type of ad is a terrific way to promote affiliate offers and can be a significant addition to your current advertising strategy. When used correctly, they can help you reach a larger audience, increase your click-through rate, and improve your conversion rate.
If you're not currently using interstitial ads, now is the time to start!
Advertisement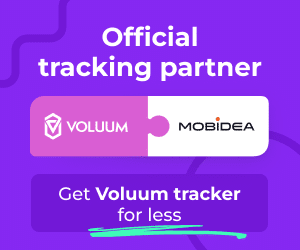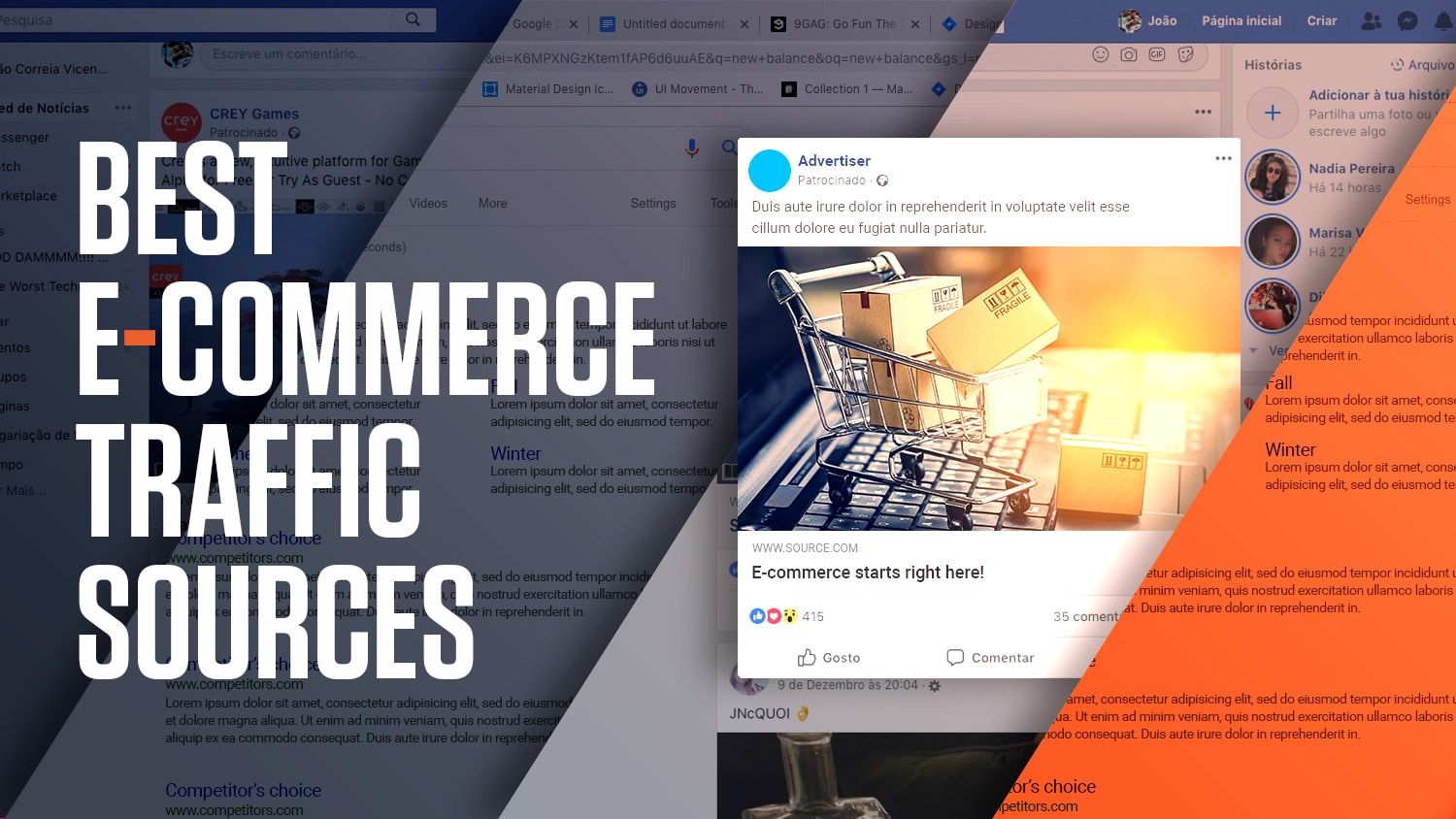 Best Picks
It's e-commerce madness every day now! Get a piece of that billion-dollar cake with the best e-commerce traffic sources reviewed, tried and tested by us!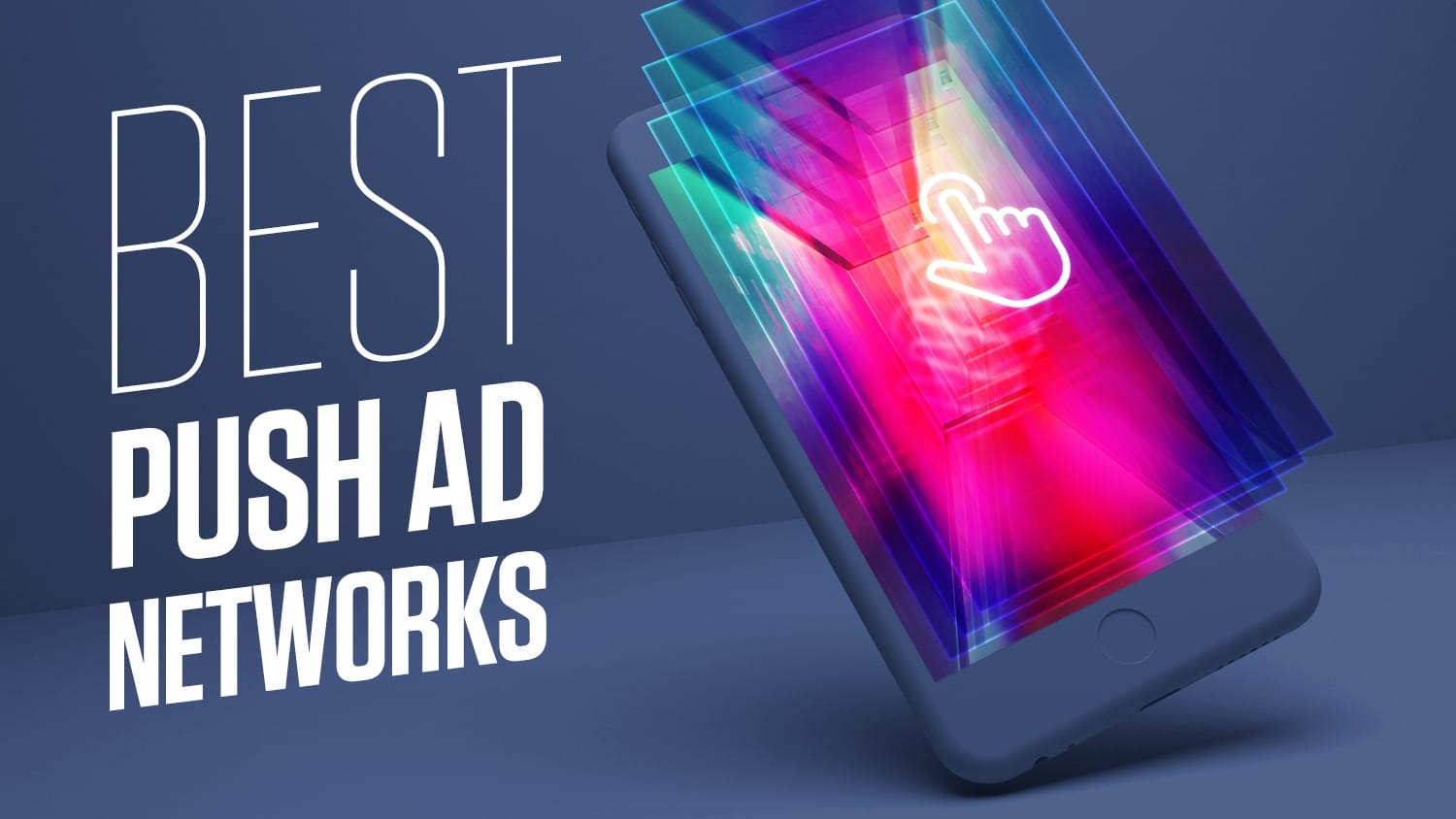 Best Picks
Check our list of the best push notification ad networks!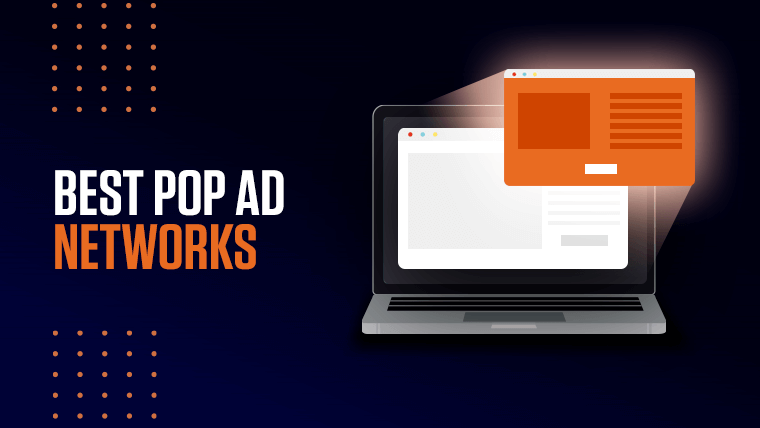 Best Picks
Pick your favorite pop ad network by checking this ultimate pop ad networks list!