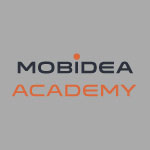 JuicyAds Coupon: Get $100 Bonus To Your Balance
Why Choose JuicyAds?
Are you looking for a high-performing adult advertising network that can help you maximize your ROI and effectively target your core audience? Look no further than JuicyAds.
With its extensive reach and targeted approach, JuicyAds is the perfect solution for affiliate marketers who are looking for premium adult traffic sources.
Some of the main features of JuicyAds include the following:
Holds 11% of the top adult websites online (based on Alexa list);
Choose the exact website and ad spot to promote on through the Direct Buy option;
Use SexyTechnology and Adsistant for optimizing ad campaigns and finding relevant ad spots;
Has an option for Outbid Auction in case you want to buy an ad spot for when it becomes ready to accept bids;
Edit the targeting filters on RON campaigns to find users that closely match what you are looking for;
Low minimum deposit of just $50 for Direct Buy ads and $100 for RON ads.
Not only is Juicy Ads a powerful advertising network, but it's also user-friendly and transparent.
With its easy-to-use platform and detailed reporting features, you'll always be in control of your advertising spend and can easily track your results.
Activating JuicyAds Coupon
If you're ready to get started then we've got an awesome offer for you!
As a new user of Juicy Ads, you have the exclusive opportunity to get a $100 bonus on deposits of $100 or more.
Just use the promo code MOBIDEA on your first top-up.
This offer is only available to new accounts, so don't miss out on the chance to gain an edge over your competitors.
Don't wait — start maximizing your ROI and reaching your core audience today with JuicyAds.
Still in doubt? Check our comprehensive JuicyAds review and see the difference it can make in your advertising campaigns.