Adult Ad Networks Analysis (Pros and Cons)
We know that searching for the best ad network can be a hard task for two reasons: first, because there are lots of choices; second, because (of course) everyone claims to be the best one and sometimes you can't trust what is said on the forums.
Indeed, we never know who's responsible for an opinion such as "this Ad Network is the only one Chuck Norris is afraid of".
Because we care about you, we want to share some adult ad network facts via this impartial review of the biggest ones.

List of Adult Ad Networks 
Explore away and take your pick to reach the top of the media buying!
Here's the full list!
This is the best and more complete adult Ad Network. They provide you lots of stats and data for you to be able to make the best decision when optimizing your campaigns.
The network is huge.
They have some high-quality websites and good volumes in various spots. There are many ways to explore its traffic and, most importantly, they've got one of the media buyer's best friends: SmartCPM!
Go ahead and check Mobidea Academy's ExoClick Review!
Verdict:
---
Pushy-Ads is currently one of the biggest adult ad networks for Push Monetization.
Their key element is the push notifications, a clean, unobtrusive ad format, which allows them to bring mainstream advertisers to adult websites without connecting the two together on the site itself.
Thanks to the worldwide quality advertisers, in addition to Native content recommendation ads, they are able to offer the highest CPM rates in the market.
---
This adult Ad Network only has a few adult websites.
However, don't even think their volumes are small. In fact, you can spend as much money here as on ExoClick.
TrafficFactory's worst aspects are the spots: 338×235, 928×244 and 180×1030. You'll only find them here but, trust me, once you get used to the way the platform works, you'll think it's really interesting.
In addition, they have an AdRate to measure your position according to the competition. That's a mix of your bid and your CTR. You know what that means? Either work carefully on your banners or be ready to empty your pockets!
What?
Advertisement
Need a review?
Check this Traffic Factory Review!
Verdict:

---
This is a huge adult Ad Network. Every week, they add new websites that are tested and incorporated on their normal list.
On this Ad Network, we can select a list of best-performing websites and create a campaign targeting the listed websites. In particular, we can explore the 300×250, 300×100, 728×90 among others.
Even so, the optimization isn't easy due to the lack of good statistical tools. There's also no information about mobile devices and operating systems available. For several reasons, it's a tough Ad Network to work on. With the proper skills, though, you can manage to make a good profit there.
Without the proper skills? Well, I don't know! Try birdwatching.
Verdict:
---
This platform lets you select different kinds of targets. PlugRush shows where your next competitor is and how you should bid to get his traffic.
Therefore, nobody can rest assured if she/he wishes to have good results. Here, you'll run CPV campaigns in which you pay per visitor. Don't think that bids with values such as $0,003 are odd.
With the transparency this Ad Network gives you, you'll feel like you're fighting a real war!
Read our PlugRush Review here.
Verdict:
---
They got experience, knowledge and inventory. The platform of this adult Ad Network could be more organized and easy to work on but it's quite acceptable. You have tons of parameters on the campaign planner as well as targets to explore and "play" with.
The network is also pretty huge and you can blacklist Ad spots or domains, create campaigns for only one website (they call it "CPM campaigns" and have SmartBid on those) and buy Flats.
Get used to Ero-Advertising and you'll see that green really is the symbol of money!
Verdict:
---
It's an award-winning Ad Network that's well-known in the business and has good relations with other companies.
That's all great!
However, the same can't be said of the platform as a whole. Indeed, it's easier to find bad aspects rather than great ones. The platform is messy, the network has bad quality, the stats (the few they actually give you) are hard to analyse.
Moreover, since the platform isn't mobile-oriented, it doesn't have any mobile banner traffic.
Here's some positive aspects, though:
a) you can block sources;
b) even if the network has bad quality you can target the specific websites you want and they provide you useful dynamic trackings.
As a Media buyer, I really only care about the stats and info displayed. In the case of JuicyAds, though, I appreciate the fact that they put pictures of the Juicy babes. I know…it may sound shallow…
…I'm sorry, but I'm a guy!!
Verdict:

---
Traffic Hunt is a simple Ad Network. It works only with a few Premium websites. Their stats are really useful for you to understand your campaigns' behaviour! But you won't have a great margin to implement creativity in your strategies.
There, you can control bids, banner performance and adjust the bids per website.
You know what that means?
If you wanna be successful, you gotta read your stats really fast!
Verdict:
---
A relatively recent adult Ad Network (created in early 2014), it offers you both Web and Mobile traffic on Pop, Redirects and Banners. It's a shame their inventory is so weak for Mobile.
In fact, the volumes are really small which means that, if you're a Media buyer that's dedicated to Mobile traffic, you won't find what you need. But if they just manage to work on that aspect, it's an Ad Network to take into consideration.
They're a toddler now, that's for sure.
Let's hope they start walking and running soon!
Verdict:
---
Clearly another top player when it comes to purchasing adult traffic. They have good websites, huge volumes, Banner spots, Popunders, Redirects.
Everything's great, right? Not really.
This adult Ad Network doesn't have a self-service platform (only analytical). That means that, in order to launch a new campaign or just change the bid, target or banners of current ones, you'll always need to speak with an Account Manager (it's not always the same as they split them per region).
And there's more: you'll never know in which websites you actually are.
Get used to it!
Find the best target for you and you'll be sure to find your gold mine!
Verdict:
---
This ad network is specialized in Internet popunders and popups. It allows you to set the budget, target the visitors and set frequency caps for each campaign.
It also gives you the opportunity to customize your report. The big difference in the targeting option, compared to other Ad Networks, is the possibility to choose the ISP (Internet Service Provider) for each campaign, instead of the mobile carrier. Even so, you'll mainly get carrier traffic.
The inventory is really huge and you can have a lot of impressions in a short period of time. As you set the target for your campaign, it shows you the traffic estimations you can get, such as your average position and the maximum price your competitors are bidding on. The bid is based on a smart bid, just like in other well-known Ad Networks.
That means you always pay the minimum price in order to guarantee your position.
Yes, there are only pop-ups and popunders, but, with this name, what did you expect?
Purple pigs saddled on the back of a unicorn?
Come on…
What?
Wanna check a review?
Check this PopAds Review!
Verdict:
---
A platform I found a few months ago and I've thoroughly enjoyed. They have three mobile spots: banner, popunder and skimmed (a specific percentage of clicks on a website redirects the users to the offers).
The volumes aren't exactly huge but it's simple to work with and all the important info is there (domain names, main targeting options, etc.). They're different than most common Ad Networks when setting your LP URL: you need to first prepare it and then link it on the campaign editor.
They also set the bid differently because you don't set the value on your own. Instead, you scale up the positions (and they'll automatically insert the bid needed). They also offer you IP ranges which is not common.
Yes, they're different, but not Goofy-style different and we appreciate that!
Verdict:

---
Mindgeek big-sharks' Ad Network. First of all, we gotta thank them for changing their platform. The one that's live now is pretty interesting and far better than the old version.
The campaign creator is simple, clear and has useful features. I like the interesting fact that they show you the dynamic trackings when you put your URL cause normally you need to go the Help Section or explore the website.
Regarding the banners, you can use jpg, gif, png, iframes or Rich Media. You can use your banner bank or upload them directly with the browsing option. They're not perfect, though: their low point rears its ugly head when you take a swing at spot selection. Indeed, they only let you promote on their network.
You can pick a specific site or create a RON campaign. But, then, they make it all better with a hell of a high point: the fact that you can see the targeting and the bids of the other advertisers.
In conclusion, except for some few low points, TJ has become pretty good after the recent changes.
With this new version, there's more to Mindgeek than their amazing home-cinema!
Wanna learn more about TrafficJunky?
Check Mobidea Academy's TrafficJunky Review!
Verdict:
---
The ad network hosts, among only a few others, one of the biggest websites in the world, Xhamster.com, which brings you lots of traffic. The other websites have lower traffic amounts but you can still get some interesting results.
The main spots with traffic are 300×100 and 300×250. The platform provides a traffic selection option to allow you to run all websites or to choose specific zones to work with.
Statistically, it's not the most complete ad network in town. Even so, it has a good number of optimizable parameters (OS, Device, Language, Browser). Despite the good number of parameters, the targets of each one aren't fully detailed. For example, there's no way to separate specific device models. I suggest you work with a tracker.
The bid is fixed to CPM. You can't see the bids of other competitors or your position. Nonetheless, there's a box with info about the top CPM and the minimum bid.
The banner rules are strict. At times, they're also pretty confusing because it all depends on the spot. You'll see that having an excellent banner will have a huge impact, more than ever. It can be a pain in the back but – like the Wolf of Wall Street – if you work around it, you'll get that lickety sweet stuff we all want!
Feel like you want a review to check?
Go for Mobidea Academy's TrafficStars Review!
Verdict:
---
A DSP developed by Voluum's team. It basically works with 3 types of traffic: redirect traffic, popup traffic (described as full page PPV traffic) and keywords (described as CPC search traffic). It has both mainstream and adult traffic, with the great majority of it being mainstream.
Even so, the volumes for adult are interesting.
The cost model is CPV (cost per view). This means you pay every time a user views your landing page, as it is a strictly pop/redirect network. When you set your bid, you can see a "visibility bar", which pretty much lets you know whether or not you're getting a decent position with this specific bid.
For redirects and popups, you have four targeting options: RON, Keyword, Target/Source, and Multi-Geo.
Target/Source are basically whitelists. Targets are the placements; sources are the ad exchanges linked to Zeropark. This basically means that sources are sets of targets.
Another interesting, and relatively recent, characteristic that's worth mentioning is the full integration of Zeropark with Voluum. You just need to create a campaign in Voluum, choose Zeropark as a traffic source, and you're set: everything will be tracked correctly, including costs.
More recently, you can even get to optimize your campaigns directly from Voluum. This opens up a whole new array of possibilities you didn't have before.
Check our Zeropark Review right now!
Verdict:
---
Here we come. BuzzCity. It's been in the game for several years. Honestly, it seems like it's a bit stuck in the past. The platform is simple. However, it doesn't offer you a whole lotta options or parameters.
You start by selecting the campaign type: CPC or CPM, Mobile or Desktop. The campaign creation part is composed by three steps: Basic info, Creative and Targeting.
The "Basic" step is cool: select the name and period. Bam! Easy.
Next step! Here you…oh God…you're forced to insert banners for EVERY size. I'm sorry for not sugarcoating but, when I see this, my pacemaker starts losing its normal efficiency. I was saying that you can't target sizes. Insert all the banner sizes and have faith in the randomness.
Then, the Target. Okay, let me remove this pacemaker. It's now bothering me. In the last step, you can't target all the countries you want (you've only got around 30). You also can't target carriers.
Moreover, when you target Device or Browser, they'll tell you it might be wrong due to "limitation". And that's all. That's right. Nothing else on the campaign creation. Let's launch it. Okay. Here's the verdict.
Let's finally be done with this endless pain.
---
An Ad Network that's part of BrandReach. Let's dive in and check what it's all about.
The main page is pretty simple: all you've gotta do is check the campaigns' list and the stats.
Let's create a campaign!
Once you start, you'll see the list of Publishers: mainly Premium, except Xhamster. There isn't much.
You can also estimate the traffic you'll get according to the targeting but doing so will depress you once you see the traffic volumes. The campaign creation is easy and straightforward. Adbucks has got country, OS and carrier targeting.
Next step is placing the bids. I started a BR – OI campaign and the number of impressions available broke my heart. Anyway, I created the campaign and inserted my banners.
Honestly, I'd never be so cruel as to advise you to start buying traffic here.
In fact, there's no traffic, everything is low quality, and the platform doesn't offer you a whole lotta options to work with.
You might also wanna read our Ultimate List of The Best Ad Networks Worldwide.
Advertisement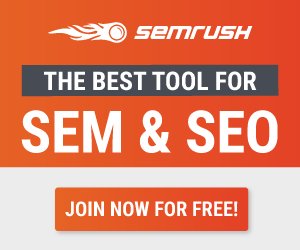 Tags: Getting StartedAd NetworkAdultCampaign PerformanceGetting StartedMobile MarketingPopunder TrafficMedia BuyingTipsAd Network Review