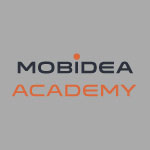 Adsterra Coupon: Get $50 Bonus
Why Adsterra?
1,000,000,000 impressions daily, 248 countries, 20+ targeting options, up to 15 creatives for each A/B test and 8 years on the market.
Fully customizable Social Bar format — shape it into anything you want and get 10-30 higher СTR than Web Push. Working on all OS and browsers.
A variety of classic ad formats. Popunder, Push Ads, Native Ads, Banner Ads, Social Bar, Direct Link and VAST video.
Fully automized Self-Serve Platform. Easy-to-use experience for those who prefer to work without a manager.
Rapid moderation. Easy start and approval without unnecessary hassle.
More than support. We not only answer all your questions 24/7, but also help you to optimize your income specifically in your case.
How to Claim Your Adsterra Coupon
Do you want quality direct traffic from around the world and $50 extra on your account?
Sign up on Adsterra with this exclusive promo code DGITQLCL, and deposit $200 to get an extra $50.
Expiration date: October 6, 2024.
Note: Available only to new users.