Advertisement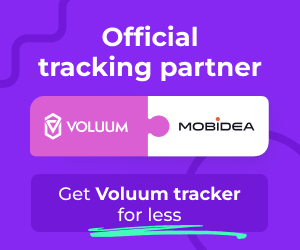 Feel like it's time for you to check a list of the best affiliate tracking platforms you can use in affiliate marketing? Go for it!
Introduction
This industry has one not-so-secretive secret:
Tracking, analyzing and optimizing all your actions is the name of the game!
In particular, Media Buying is all about performing a thorough and complete analysis and then tracking all your campaigns and actions.
These actions can range from a bid change, capping increase/decrease, offer testing, landing pages, or split tests, among many other options.
And even more important:
Are you losing money on a campaign?
If not, how much are you doing with it?
And where is it all happening?
Tools such as tracking platforms are essential to simplify testing, organize your campaigns, and analyze the actions you'll have to take.
In case you wanna scale up volumes, these tools are simply crucial!
Affiliate Trackers in Review
The purpose of this article is to give you a review of some pretty well-known affiliate tracking platforms in the market and to compare them qualitatively and quantitatively.
These are all well-established platforms in the market with a lot of experience in the industry.
At the end, we'll come up with cool conclusions about which one deserves the highest grade.
Moreover, we're also gonna tell you about a new sweet platform that's got incredible tracker capabilities you can explore to the max!
It'll be difficult for you to decide which is the coolest platform for you but let's begin this journey!
List of the Best Affiliate Trackers
Voluum is one of the most popular affiliate tracker in the industry.
It has a whole lotta features, which makes it one of the most complete platforms in the market.
Voluum doesn't have a self-hosted platform service.
It's all about cloud-hosting.
This approach allows for a focus on the cloud-hosted service and its features.
Related Content: Voluum Review
The cloud service is an awesome motivation for many hopeful affiliate marketers who wanna get to know this platform.
You know you won't need to invest in servers or their management.
In fact, all services are managed by the platform, which really does mean that a heavy burden has been taken away from your life.
The fact that Voluum has data centers in different countries will surely have a positive impact on your performance.
The click loss and latency will be lower, which means more profit for the user.
Cloud hosting offers other advantages, such as data protection.
You'll definitely feel more secure against third parties than if you were to manage your own server or shared servers.
We're not saying that this is true for everybody.
Even so, if you're a pro on managing servers, we imagine you'd like to have your own solution.
This is a very interesting solution for newbies who are only at the start of their road to success, and also for experienced clients who don't wanna waste their time.
Integration and Capabilities
Voluum has created a lot of cool services that really simplify your life.
The fact that these guys have also founded an ad network – Zeropark – also helps you understand why the platform is made for the user.
Easy integration with a variety of platforms
It's clear that one of the most important features in a tracking platform is how simple it is to integrate traffic sources and affiliate networks.
On Voluum, you've got a great number of platforms that are already created and ready to go.
For example, it's very easy to integrate with any of these predefined traffic sources.
A great variety of stats
Voluum has a great variety of stats you can check and analyze.
You can analyze Affiliate Network, Countries, Carriers, Clicks, Browsers, Browser Version, City, Connection Type, Conversions (clickid info), Country, Day, Day of the Week, Device Type, Hour of the Day, IP, ISP, Landers, Language, Mobile Carrier, Models, Month, OS, OS Version, Offers, Referrer, Referrer Domain, or State/Region, among others.
As you can see, you've got a lot of stats that allow you to get the best possible solutions after thoroughly checking your detailed analysis.
It really goes deep into granular results.
Simple stats visualization
The goal is not only to have a great number of stats but also to think about how to present them to users.
Voluum makes it happen, alright!
It's implemented tree structure tables, which makes it simple to both visualize and analyze.
Moreover, it's super fast.
Split tests
A split test is really gonna be essential as you increase the number of campaigns in which you use Single Offers.
Split traffic, analyze the best offers, and drive 100% of traffic to your best one.
Landing pages
Single offers and landing pages are obviously related.
A good landing page for the correct offer will boost your revenues high into the sky.
A landing page rotator is paramount to test and split traffic.
When you find the right combination, you know what to do.
Drive all your traffic to it, like a master who makes money faster!
Pricing
Costs are one of the main points to consider when you choose a tracking platform.
Check the following image to see the packs Voluum has got for you!
>>> Get Our Exclusive Voluum Coupon
As for other platforms, the prices vary, depending on the features you want and – even more important – on the volumes you wanna reach.
RedTrack is a cloud-hosted ad tracking software to manage and analyze your ad campaigns. It's simple, yet sophisticated and enables media buyers and affiliates to get better returns on their investments.
RedTrack is more than just a collection of features. The team behind it is all about the experience they create for their clients — prompt support, consistent service, hassle-free settings, and stable work.
Related Content: RedTrack Review
Whether you've had prior tracking experience or not — RedTrack is equally friendly for newbies and advanced users. It meets the needs and requirements of a user at every stage of their growth — starting from a solar affiliate with no prior experience to a professional affiliate or media buying team, and ending with the needs of an entire agency.
Advantages (for newbies):
Cloud-based tracker with multiple integrations: to use RedTrack you don't need to hassle with servers or geo balancing. Just sign up – they support 90+ templates for major Advertising and Affiliate Networks that help you to set an ad campaign in minutes.
Intuitive and clean interface: the navigation throughout the tracker is easy and intuitive, possible puzzling moments are supplied with pop-up tips. Data tables are easy-to-read and analyze, and you can customize the data columns in the way you need it — hide the columns with the information that you don't need or change their places.
Granular reporting with 30+ data points: for traffic monitoring and analysis, including source, network, offers, landers, geo (country, region, city), OS type and version, browser type and version, connection type, date and dayparting, IP, ISP, referrer and referrer domain, proxy type, user agent, language, among others.
Advantages (for advanced users and teams):
Fits any traffic you work with: with RedTrack, you can track any traffic, both web and mobile (well-fitted with CPI campaigns tracking as well). For those who work with traffic sources that don't allow to apply redirects (e.g.: Google, Yandex Facebook, etc.) or those who want to track organic traffic, RedTrack is a good solution. Today, an improved script for direct traffic tracking by RedTrack allows you to easily analyze direct traffic through additional parameters.
Custom domains: RedTrack allows connecting an unlimited number of tracking domains.
Multi-user access: define the access level for each member (view, edit, export), as well as limit access to financial data or particular Network or Source.
Fraud/bot filtering. RedTrack helps to analyze and prevent bot traffic at several levels — via bot blacklisting, proxy filtering (data provided by one of the most accurate data providers — Digital Element), fraud checker (NEW) — add-on feature that analyzes your traffic and identifies suspicious behavior, aka bots. This comprehensive approach towards bot filtering guarantees that the user leverages several levels of bot protection, and enjoys detailed reports on fraudulent traffic.
Flexible postback settings: the tracker offers 4 possible options for duplicate postback — the feature for pro-affiliates, but still super useful for receiving the full information about conversions (especially, for such verticals, as Nutra, e-commerce, and gambling), etc.
And many other basic and PRO features that are worth testing!
High-quality support
Customer support: RedTrack gives prompt replies, and can be reached via emails and Skype.
Onboarding: It is a complimentary service where the team will answer all possible questions, assist with settings and record the demo session for re-watch if needed.
Knowledge sharing: They produce regular webinars with partners, video tutorials, interviews, whitepapers, case studies and other types of content.
Transparent 2-way communication: RedTrack is active in different industry forums and communities — and try to promptly assist with all the questions that arise there. We've also launched their Telegram Community to maintain consistent communication with users, support with tech questions, as well as share tracker updates, company news, and give bonuses.
Pricing
RedTrack has a 14-day FREE trial that is limited to 100,000 events — so you can easily know if the tracker suits your needs.
>>> Get Our Exclusive 25% RedTrack Coupon
BeMob is a cloud-based tracker for affiliates, media buyers and teams.
This tracking solution has the complete set of tools to run your ad campaigns in the most efficient way: fast redirects, user-friendly interface, extensive list of pre-configured traffic sources and affiliate networks, detailed reporting and API access.
Related Content: BeMob Review
SSL for custom domains: The certificate for the custom domain is provided automatically after your domain is added in tracker.
Unlimited campaign offers: or other perks depending on the pricing plan.
Advanced traffic distribution system: Their rule-based system allows to base the traffic distribution on 30+ conditions.
A friendly support team: The support is mostly via live chat. During working hours the response time is 2 minutes. The team is friendly to newbies and always glad to assist with the settings.
No-redirect tracking for organic traffic.
Landing page security script: keep your landers away from ad spy tools.
Multi-user access: for team accounts with different access levels.
The auto-optimization tool for campaigns: The Sixth Sense allows you to analyze the wide range of combinations to identify the most profitable basing on CTR, ROI and revenue values.
Loyal pricing: Take advantage of our exclusive BeMob coupon. Their pricing plans are flexible and affordable for newbies and experienced affiliates.
Pricing
As you can see below, you can even start for free.
If you are not sure which tariff is the right fit, there's a useful calculator to help you understand your needs better.
>>> Get Our Exclusive BeMob Coupon
Another good tracking software is Binom.
They position themselves as the tracker for professionals. And it doesn't come as a surprise, because it is a tracker created by a top Russian affiliate.
Binom launched as a private beta and was used by an internal affiliate community. That means that since its launch it's been tweaked to offer functionalities needed in CPA marketing.
Among the main advantages are the speed of clicks redirecting and the speed of generating reports.
Related content: Binom Review
Integration and Capabilities
You can connect via API and have access to all the functions and reports. The JSON format is used to send and receive data.
Related content: What is an API and How Is It Used in Affiliate Marketing?
The tracker has templates for popular traffic sources and affiliate networks which allows you to add a new source or network from a template in a few clicks.
Reports
Reports are fundamental for any affiliate of media buyer who wants to optimize wisely and get a larger profit.
Binom's reports don't disappoint. It's a pleasure to work with this functionality because they are generated almost instantly.

There is a system of filters to allow you to make decisions quickly or to generate white/blacklists.
Make a drill-down and go deep inside any analytical slice.
It's time to share Binom's perhaps most unique feature – setting special tags for zones. It's super useful because you can then select these groupings by the tags you've pre-set.
There are more than 20 metrics to any click, which also include standard ones such as ISP, device, connection type, etc. The not so standard ones are where the juice is.
Binom allows you to get a report on the traffic, bot or bid uniqueness which is a game-changer when you want to analyze where your maximum profit was.
You can also generate two-dimensional tables where you indicate the parameters that interest you the most on the X and Y coordinates (a feature that was released with the new version of the tracker).
The example below shows the zones (columns) and the country (rows) and as you can see it makes it very easy to understand which zone in which country works the best or is underperforming.
Teamwork
If you're choosing a teamwork-friendly tracker, you should definitely consider Binom.
Request a demo license and start testing. You'll be able to delegate rights on a campaign, landing page or offer level. The number of users you can give permissions to is unlimited.
If you've got some privacy issues and don't want to overshare, you can hide the profitability of your campaigns from the other team members.
Support
A professional tool without high-quality and quick support is a fail. Imagine you have a traffic issue caused by a technical problem – you won't have time to wait for a reply to your ticket or email.
The guys from Binom understand this all too well. That's why their support works 24/7 regardless of what license you have. They are ready to help with any question, ranging from installing the tracker to installing the hosting (yes, that too), or adding new domains, landing pages, etc. Check the stats:
Pricing
The price is affordable and attractive. Forget about paying for used traffic or additional users, domains, support. It's all included in the package and if you pay for a year, your monthly plan will be $69/Mo compared to $99/Mo otherwise.
>>> Get Our Exclusive Binom Coupon
ThriveTracker is one of the most important platforms in the market.
As soon as you go through the registration process, you receive a presentation email that's pretty well-structured!
In it, you'll get to know that ThriveTracker is a tracking platform to be used in all existing traffic sources.
We're talking about Ad Networks, DSPs, Facebook, Twitter, and other traffic sources.
On ThriveTracker, you can easily create campaigns in bulk.
You also get clean data.
That means you have access to granular data such as specific browsers, periods of the day, or targets.
Moreover, you get to optimize your banners to the max.
In fact, it'll be easy for you to get combinations between the best banners, spots, or campaigns.
You can also explore split testing.
You can always split the traffic between your landing pages and check the best-performing ones.
Apart from these fantastic features, you'll also be able to take advantage of awesome algorithms that automatically optimize your campaigns based on CTRs, ROIs, and loss.
These are interesting features, no doubt about it.
Even so, let's focus on the main product this platform has got for you:
ThriveTracker.
In this platform, you get that sweet optimal performance with the Cloud Service that's connected with the Amazon cloud infrastructure.
Isn't it cool?
Fast redirects worldwide!
ThriveTracker is so sure of its performance that – according to the platform – "no tracker performs faster than ThriveTracker."
The company is so certain that it even allows you to provide a competitor's campaign link.
Then, it'll show you that indeed its platform is faster than the competition.
There are many solutions that come along with the cloud solution:
You'll have access to a great number of domains for a single install. More? ThriveTracker can provide UNLIMITED scale and an UNLIMITED number of redirection domains.
A Cloaker/Bot filter is included in the pack.
You've got multiple-user access.
You can control and restrict options for each sub-user.
A Landing Page Pixel for click tracking is available. It's a great feature if you work on Facebook, Twitter, Google Ads among others. Why? Because you can set your landing page as a final destination URL. It's perfect to use with CDN, as it decreases the latency and therefore increases performance.
Integration and Capabilities
ThriveTracker is simple to integrate and it's "Mobile-friendly" as it's specifically optimized to have the lowest latency on mobile traffic.
You've got data for a country, carrier, OS, device, browser, and other parameters.
You can set up a group of rules to redirect traffic to different landers or offers.
You can set dayparting and week parting, setting up both hours and days.
Additionally, you're able to create split tests:
Test different offers for the same landing page
Set up different landing pages for one specific offer
And you get to do this without having to edit a single line of code.
With so much data available, you've just gotta test and retest.
Be creative, check the stats, and come up with the right conclusions!
Reports
As expected from a big tracking system solution, ThriveTracker has got reports with a high degree of information.
Its tree reports structure is very clear and you can combine and analyze a large number of variables.
You're able to group by Campaigns Created, Country, Carrier, Devices, Landing, Creative, among other parameters.
For these combinations, you'll be able to visualize stats as Clicks, Conversions, CTR, CR, Costs, Profits, among others.
These detailed reports are excellent for a full and complete analysis of your traffic which will allow each platform user to get the best of their campaign.
In other words, it's a revenue booster!
Pricing
As for other platforms, costs will always depend on the type of service you want to subscribe to.
If you don't have problems setting up servers, the Self-Hosted service can be a solution.
It costs 99$ per month but be aware of additional expenses arising from the number of events and database increase.
If you wanna really scale up, you may consider hiring a new staff member to handle all the technical problems which may come about.
If you prefer using a managed cloud service, you've got different prices, depending on the volumes you'll send.
Don't forget about the cloud service upgrades and the amount of work/expenses expected if you select the self-hosted service.
If you have low volumes, a self-hosted solution seems to be the most interesting but when you scale up the volumes, and take those extra expenses into account… that's when you'll probably end up going for the cloud service.
For website publishers who are tired of the endless struggle to consolidate data and measure website conversion rates, WeCanTrack offers the solution they have been searching for.
With its ability to consolidate data, attribute conversions, and integrate with affiliate networks, Wecantrack has become the go-to choice for website publishers looking for a simplified approach to monitoring clicks and conversions. Its success is evident in the over 5,000 websites currently connected to it.
Whether you're running an app, a comparison site, a coupon site, a content-based site, a blog, a review site, or a cashback site, WeCanTrack makes it easy to track your online real estate's conversion data across multiple platforms.
Integration and Capabilities
With Wecantrack's integrations, website publishers can easily monitor their performance across multiple platforms and make informed decisions about their investments in digital marketing.
Its top capabilities include the following:
Analytics and Connection Tools Integration
There are not a lot of tracking platforms that integrate with other analytics systems, and that's where WeCanTrack shines.
By integrating platforms like Google Analytics, Data Studio, BigQuery, and Zapier, WeCanTrack is paving the way for a more holistic approach to data and website management.
Ad Network Integrations
With connections to 14 different ad networks, including well-known platforms like Google ads, Tiktok ads, and Facebook ads, you can get a comprehensive view of how your ads are performing across multiple channels.
However, this number is pretty low compared to what other trackers can monitor for you.
But then, with WeCanTrack, you don't just get insight into ad clicks. It also lets you track direct visits and organic traffic, so you can see the big picture of how people are engaging with your site.
Affiliate Network Integrations
For the seasoned marketer, maximizing reach and measuring impact is key. And that's why WeCanTrack offers users access to 300 affiliate programs and networks.
But what sets this tool apart is its ability to give you complete control over tracking and accounting for all your transactions without the risk of lost or unaccounted-for data. Aside from Postback and API integrations with networks, you can also upload conversions manually or link up to your Google Sheets for real-time updates.
WordPress Plugin
If you're looking to make the most out of the affiliate programs you promote on your website, then you need WeCanTrack's WordPress plugin.
With this nifty little tool, you can track sessions and clicks on your WordPress-based site and match them up with your commission data from your affiliate programs.
And the best part? You won't have to worry about manually adding parameters to your affiliate URLs or using subIDs, as the plugin will take care of all that for you.
Reports
When it comes to monitoring your website's performance, there's nothing like having all the essential metrics right at your fingertips. And that's precisely what WeCanTrack's Reports do for you.
At the top of the main dashboard, you'll find widget boxes that give you a quick view of some vital information. These boxes cover everything from sales and commissions to click-through rates and earned commission per click.
But it doesn't stop there. Colorful graphs help to break down the most important metrics, giving you a visual overview of your site's performance.
And if you want to dive even deeper, the reports page offers a wealth of information on all your transactions, network accounts, affiliate networks, and advertisers. However, you won't be able to pinpoint a conversion from an affiliate network to a specific offer.
Pricing
With different packages tailored to fit the needs of businesses of all sizes, subscribers can take full advantage of the platform's tracking, analysis, and reporting capabilities.
Small Affiliate Plan – This is an excellent choice for those just dipping their toes into the affiliate marketing waters. With a price tag of just €59 ($61), it allows up to 20 network accounts and 500 transactions, as well as 25,000 clicks and 100,000 sessions.
Medium Affiliate Plan – This is ideal for those looking to boost their online presence and see more traffic. With unlimited network account connections, 5,000 transactions, 125 thousand clicks, and 500 thousand sessions, this option is perfect for those needing a higher volume. It also includes upgraded features such as Data Studio integration, API sales reports, and tailor-made email reports. All for the price of €129 ($133) per month.
Advanced Affiliate Plan – For top-performing affiliates looking for the ultimate tracking tool for their websites, this is the crème de la crème. With a higher price tag of €279 ($287), this plan boasts unlimited network accounts and higher transaction, click, and session limits.
Specifically, it can handle up to 50 thousand transactions, 750 thousand clicks, and 3 million sessions. It also includes the features in Medium Affiliate Plan plus Google BigQuery Integration and Advanced Support.
All of these plans come with a two-month discount when paid annually. To give you a trial run, WeCanTrack provides a one-time 15-day free trial.
To learn more about WeCanTrack, read our full review here.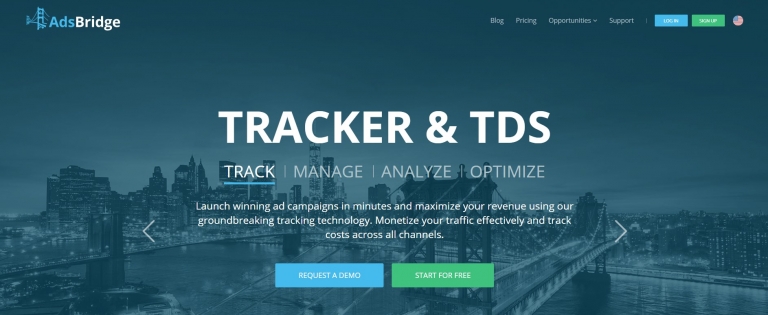 AdsBridge is one of the biggest tracking solutions in the market and it provides a number of advantages in comparison with other trackers.
It's also one of the tracking solutions that large players prefer.
We're referring to affiliate networks that put their entire tracking game in this platform's hands.
The platform also has easy integration with some of its "trusted partners" which allows you to do the integration in less than 5 minutes.
Integration and Capabilities
Guess what?
If you're gonna invest money on a tracker, the service you're gonna be paying for better be a well-established player with good partners in the industry!
Fortunately, AdsBridge is a good option due to the fact that it allows you to have direct integration with a number of its "Trusted Partners".
These are basically well-established affiliate networks and traffic sources.
You can do an S2S integration with them in less than 5 minutes.
What this means is that some of the dopest affiliate networks in the industry have partnered up with AdsBridge in order to make the integration much smoother.
Numbers, Numbers, and More Numbers
Another thing you've gotta take into account is the way AdsBridge presents its actual "product":
The stats you're actually looking to get from all the different tools, offers, traffic sources, etc, that you work with.
When it comes to this, AdsBridge is actually quite user-friendly since you can:
Single out and check each different feature with clear cut ways on how they work, on the left side
You can group by Campaigns Created, Country, Carrier, Devices, Landing Page, Creative, among other parameters
You can also visualize stats as Clicks, Conversions, CTR, CR, Costs, Profits, among others
The stats provided can be very detailed and will let you know where and which optimizations you should be done quite fast.
They're constantly being updated, with rare delays of 2 minutes tops.
As we've mentioned before, the platform is quite user-friendly and this does help in the long run when you've got multiple campaigns running at the same time.
This is particularly useful if you're an affiliate network that's using this tracker or someone with massive volumes overall in terms of campaigns.
Landing Pages & Split Testing for AdsBridge
Time to check a quote taken from the features page presented by the company running this tracker.
"Landing Page Builder & Hosting – Create your own landers hosted on our servers, or choose landing pages from our extensive library of templates. Customize them, split test, and improve in just a few clicks."
What does this mean?
It means you can do split tests, create landing pages (AdsBridge even has templates for you to use in case you want to), customize, adjust, and improve them.
This is huge.
It basically means you can split test different Landing Pages and, even better, that you've got pre-made templates you can then tweak and optimize "in just a few clicks".
Hosting
AdsBridge works on a cloud hosting system with its own servers.
The main advantage is the fact that it's a more powerful system than Shared hosting, and resources are therefore sent to the end "user" (i.e. you) on a need-by-request basis right away.
This is great because it provides the services you need while keeping costs down and it also means you're not depending on actual physical hardware issues.
Here's what you can read on the platform's homepage:
"No downloads, no additional settings, no extra spending on servers and hosting."
Pricing
The pricing of AdsBridge is neither too expensive nor too cheap.
Compared with other tracking solutions in the market, we reckon it's slightly cheaper but it's not something that's gonna leave you shouting with joy, thinking about how superior AdsBridge is when compared with the other solutions available.
You can be billed monthly or annually.
The price is slightly cheaper if you happen to be billed annually.
That being said, as your tracking needs grow, the platform does start to have its price advantage as a big plus, especially in its large scale "exclusive" solution, if you're driving significant volumes of traffic.
There are networks that use this tracker every single day.
This means the savings must be significant, indeed!
Super important:
The first plan is very cheap.
Even so, features such as the templates, detection of unique users, CPM cost models, auto optimizations, and "Trusted partner" affiliate network integrations are unavailable.
This means that the second plan may be a better choice, if you're looking to take advantage of awesome features while saving some cash.
One of the most well-known self-hosted tracking platforms.
It allows you to create, optimize and adjust campaigns using a purely visual interface, requiring you to use zero coding skills!
Integration and Initial Setup
FunnelFlux works by postback by an S2S basis and is quite similar to the other tracking systems as far as integration with affiliate networks goes.
That being said, one thing that does make this tracker stand out is the fact that – it being self-hosted – the initial setup will require some technical skills which the team at FunnelFlux is happy to help with.
Stats: The Quality
The stats provided by this tracker are amazing.
First, you've got the ability to track by GEOs, Carriers, IPs, Operating Systems, among others.
In total, you've got about 60 KPI you can use.
You've got Custom tracking fields, built-in statistical Significance analysis.
The Powerful Statistics Engine and Funnel Heatmaps allow you to easily find bottlenecks or gold mines in a matter of seconds in a visually stimulating way.
The stats are constantly updated and can work with Affiliate and direct Vendor funnels.
API integration is also possible.
Being self-hosted means you need to be sure your own server capacity can manage the volume of info you're handling.
You also have what's known as the "Lifetime Value of Leads" which allows you to see whether the leads you're paying for have a good return for the investment you're making.
More importantly, you've also got a Visual funnel builder which allows you to build and adjust the flows for the different campaigns you're currently running.
Landing Pages & Split Testing
In this department, FunnelFlux is sort of a mixed bag.
You have the ability to perform split tests and you can use any kind of landing page.
That's great, no doubt about it.
The "Visual Funnel Builder" makes the whole process very user-friendly as you don't need any major technical skills to create different flows for the different campaigns.
You'll literally "drag" the different parameters according to your needs.
In other words, once you have the Landing Pages, you'll just need to connect them to the tracker and start using the interface to easily make the campaigns run how you want them to run!
There's a catch, though!
FunnelFlux does not allow you to create Landing Pages.
Yup. You've read it.
Instead, you'll need an external software to create your landers, which is a bit annoying.
Using a third-party software can increase your costs because of the licenses you need to pay for or just because of the additional time you have to waste going through the process.
Hosting & Security
FunnelFlux is a self-hosted tracker.
What does this mean for you?
It means you'll be responsible for finding the servers and physical structures needed to handle the info.
At the same time, you'll be paying the bill for those servers.
FunnelFlux is automatically updated, so you don't need to do anything extra in order to get the latest version.
This does have the advantage of being a system you've created yourself which can be wicked in case you've got the resources to pay, someone to watch over it full time and be a sort of in-house specialist in the matter.
On the other hand, it also means you need to increase your capacity since your tracking needs increase.
This basically means that the cost "advertised" as being very cheap is not the total cost of the entire infrastructure.
Got it?
The main security threat is simple to grasp:
In case you're hacked, your entire system can be compromised which is less likely to happen on a cloud hosting system.
You need to ensure your hosting is well protected with backups in case issues arise.
Pricing
You may find the base price for "unlimited tracking" appealing, but you need to plan for other expenses a self-hosted solution requires you to deal with.
If you wanna really scale up, you should consider hiring a new staff member to handle all the technical problems that may come your way.
FunnelFlux is awesome, indeed!
9. Trackier
Trackier offers a range of benefits that aim to improve the way they manage communication and relationships with their publishers.
Here are a few:
Campaign optimization
The many features of Trackier have been implemented to reduce the time of your operations. But more importantly, it allows users to set and track goals while being able to set caps between campaigns and publishers. Access to the system can be granted to all affected users, who can also define their own targeting rules. The same goes for payments, workflows and rules. It only means that you get full control over all of your marketing campaigns.
Robust solution
The power of Trackier can be measured by how well it protects users from data loss, ensuring that they will never experience downtime. You can use the system anytime, anytime without having to worry about the security of your information.
Manage residual visitors
The advanced features of Trackier help you manage residual clicks. Campaigns can be controlled based on various targeting rules. "For targeting by ISP, the system allows users to target the ISP of visitors while targeting by city makes it possible to target the advertisements according to the cities of preference." This allows users to better understand visitors to their site.
Fraud detection
Trackier analyzes traffic in real-time, allowing it to detect potential fraud before it even occurs. Their Bot Mesh algorithm gives a score of each visitor based on various parameters such as IP, ISP, Click Time, cursor location, etc.. When you use the app, you never have to worry about fraud again.
Highly customizable system
For companies with special requirements, the supplier has development teams who are ready to make custom modifications to the system to meet their needs. This way you get the additional functionality you want.
Custom reports
Get the data you need and collect performance information about your marketing campaign through custom reports. Whether you need a fraud report, a goal report, a comparison report, etc., Trackier lets you get the information you need and none you don't. Viewing reports is not limited to exporting data to Excel as the system gives you a personalized view of your reports. The platform generates reports such as goals, frauds and comparison reports.
Start your free trial today!
Conclusion
We both advise you to analyze the market, understand what your needs are, and try to adapt your media buying strategy.
Trust these two affiliate marketing geniuses:
We know that you'll begin experiencing one platform.
With time, though, you'll scale up and try another one that is more suited to your specific needs.
We hope this article helped you, clarifying the positive/negative points of each affiliate tracking platform.
Just remember that there isn't one perfect solution for everyone – only a solution that can fit your needs.
Advertisement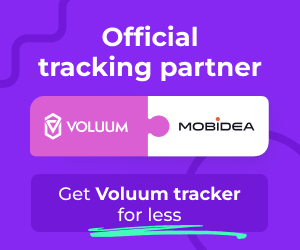 Francisco Guerreiro
Networks Account Manager
More articles from Francisco Guerreiro
Francisco is a Portuguese swimmer who also happens to love the beautiful - yet challenging - art of media buying. He's super clever, analyzes data like the best of them, and is currently part of the Networks Team. He spends a lot of time creating the best articles possible for you to enjoy so pay attention and dive into one of his precious content gems right now!
Mobidea
AdvertisementStill struggling to find the best offers because you know you wanna make money faster like a real master? Lost…
Best Picks
Use the most powerful and best affiliate marketing tools to become a better affiliate today!
Mobidea
AdvertisementChecked all the Mobidea's tutorials but you're still feeling lost on our platform? No worries! Daliya is our dope Community…