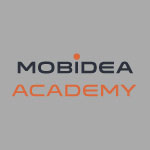 Binom Coupon: 30-Day Free Account + 40% Off Next Month
We've been receiving a lot of messages from our readers asking for a Binom coupon, and here it is!
Binom is a self-hosted tracking solution that gives you:
15M+ clicks per day
All-in-one solution for pop, mobile, native, Facebook traffic
Live-Chat Support 7 days / week
Hassle-Free Setup in less than 25 minutes
Binom's dope support team are gonna help you choose the perfect server and install your tracker in no time. And you don't need to sweat your lack of technical knowledge either – these guys have you covered!
Take advantage of this exclusive Binom discount and get 1 free month, and 40% off on the second month by using the promo code MOBIDEA!
Click on the button below to claim the deal.