Trackers
Last updated on June 21, 2023
by
Jairene Cruz
25 min read
Advertisement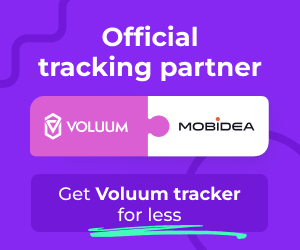 In this Binom review, we'll take a close look at the features and benefits of this tool, as well as some of the potential drawbacks.
As an affiliate marketer, I'm sure you're always on the lookout for new and improved tracking software.
There are a number of reasons why affiliate trackers are important for affiliate marketers. These tools allow you to improve your marketing efforts by providing key insights into which marketing tactics are leading to the most conversions, as well as what kind of ROI you are getting from each campaign.
These trackers can also help you identify areas of improvement for your marketing strategy.
When it comes to affiliate tracking platforms, Binom is one that definitely deserves your attention. It is a popular affiliate tracking software that has been on the market for a few years now.
Check the exclusive Binom coupon they offer for Mobidea Academy readers, and you can do that too! Where I'm going with this is that you can thoroughly test the tracker for a very good period of time without spending a dime. Plus, you'll get 40% off in the second month.
Let's get started!
What is Binom?
Binom is an affiliate tracking software that helps you track your affiliate marketing campaigns and provides insights into which campaigns are generating revenue and which ones are bleeding money.
The software is designed to be user-friendly and easy to navigate. It has a variety of features that make it a valuable tool for any affiliate marketer.
It was established in 2015 by affiliate marketers who couldn't find what they themselves were searching for in a tracker. They know the must-haves of a tracker and what a media buyer is searching for but can't find in other tracking tools.
It used to be a self-hosted tracker only, but the company has recently added a cloud-based version. We are doing this Binom review to see if the company was able to deliver on its promise.
Binom Tracker Features
Binom is one of the most well-regarded trackers of today. Let's take a look at what affiliates – whether media buyers or not – see in Binom to make it on equal footing with other trackers such as Voluum and RedTrack.
Friendly User-Interface
What I like about Binom is that it's a very user-friendly tracker. It has an intuitive and logical interface that is easy to navigate.
Everything is laid out in a way that makes sense, and you don't need to be a tech expert to be able to use it.
You immediately know where to find what you need in order to create your first campaign and view reports.
The caveat is that I already have experience running media buying campaigns for affiliate offers. If it's your first time, you might get a bit confused initially, but you'll experience the same with all advanced tracking systems.
I suggest you read through the rest of this article to get acquainted, and then watch the how-to videos in case you get confused.
Once you get the hang of it, everything will be pretty easy.
Another thing worth mentioning is that Binom has made several improvements to the interface in the past few months, including the option to switch to Dark Mode so the dashboard will be easy on the eyes.
Limitless Traffic Volume
One of the key features of the Binom tracker is that it can handle an unlimited amount of traffic with no price increase!
While other trackers require you to upgrade to a higher plan once you go over your plan limit or will charge you an overage, Binom will not.
Furthermore, no matter how much traffic you send, you will not experience any slowdowns or glitches. This ensures that you don't need to worry about exceeding your allocated bandwidth and never have to experience slow page loads or other issues due to a lack of resources.
This is true whether you choose the self-hosted tracker or if you opt for the cloud-hosted version.
Rapid Click-Processing
Another important feature for any tracker is click processing speed. If clicks are not processed quickly, you run the risk of losing out on potential conversions.
Binom has a click processing speed of somewhere between 5 to 30 milliseconds, so you can be sure that your clicks are being tracked accurately and in real-time.
Landing pages and direct links open quickly, so you are guaranteed zero losses.
Also, Binom promises that no matter the volume of traffic you send, the speed remains the same.
Aside from the quick click processing, Binom also delivers reports and drills down to filters you select just as fast as you want it.
The speed is also the same whether you choose to host Binom tracker on your server or if you choose the managed service.
Cloaking and Protection Features
Protect your ads from bots and prying eyes that are attempting to steal your creatives by cloaking your links.
To prevent this from happening to your campaigns, you can utilize MagicChecker and Adspect, two protection services that hide your ads from your competitors and spy tools.
With MagicCheker integration in Binom, you can reroute suspicious traffic to a different landing page, effectively hiding your profit-making ads.
With Adspect integration and JS Protection, Binom can dynamically change the content of your landing page (if the LP you are using is integrated) or send the traffic to a different landing page (if not integrated) once it has detected the traffic to be a bot.
Comprehensive Analytics and Reporting
One of the most impressive features of Binom is its detailed campaign tracking. This affiliate marketing tool allows you to track every aspect of all your campaigns, from clicks to conversions to calculated metrics, making data analysis quicker and simpler.
This is valuable information that can help you identify which affiliate campaigns are working and which ones need to be improved.
Binom provides users with a variety of insightful reports that can be used to improve your marketing efforts.
The software includes a host of standard reports, as well as custom reports that can be created according to your specific needs.
There are 26 metrics that you can use to narrow down and filter the traffic data.
Some of the standard reports include conversion tracking, campaign analysis, path analysis, and traffic sources.
Binom's main tracking capacities include the following:
integrate landing pages without a need to redirect
provides landing page click information upon entrance
provides LP exit information, so you know which of your links bring the most clicks to the offer page
update click cost based on tokens, so each click shows the actual price instead of just the average CPC
monitor conversion status (pending, approved, or rejected)
multi-level report building to help you check the campaigns in-depth
tag publishers or sources, so you'll know in one look which ones you've already blocked or white-listed.
You can also connect an unlimited number of domains.
Furthermore, Binom provides an array of detailed reports that are available in both graphical and tabular forms.
You have the option to download these reports in different formats like XLS, CSV, and PDF. The tracker also allows you to schedule when these reports should be sent to your email.
I myself don't download reports since I find Binom's interface to be complete enough for me to find everything I need within the dashboard itself.
Binom also has a fraud detection system that can help you avoid costly mistakes. This system monitors your campaigns for suspicious activity and flags any potential issues.
Performance Trends
If you prefer analyzing traffic in a visual manner, you will be happy with Binom's trends feature, which allows you to view the performance of your campaigns and landing pages over the past few days in just one look.
This tool makes it easy for you to identify trends in one look and make the necessary adjustments to improve your marketing efforts.
Binom Advanced Traffic Distribution
Binom's traffic distribution ensures that your traffic is handled in the most effective way possible.
This is one of the features that sets Binom apart from what other affiliate tracking tools provide.
With Binom, you can create just one campaign and then use its advanced traffic distribution rules to send traffic to multiple paths.
You can manage affiliate marketing paths in two ways: according to a weight system or according to rules.
Weight System
The weight depends on the ratio of the values placed.
For example, if you have three traffic sources and want to give them all an equal chance of getting traffic, you can set the weights to 100 each so that each source gets 33% of the traffic.
If you set the first path as 200 and the second path as 100, the first path will receive 2/3 of the traffic while the latter will receive 1/3 of the traffic.
Rules System
With this system, the Binom tracker checks if a click passes the rules you set, and if it does, sends it to that landing page or link (which we call path).
There are 26 data points that you can set to establish the criteria for the rules you set. These parameters are the following:
device brand and model
device type (Smart TV, Feature Phone, Smartphone, desktop, etc.)
browser type and version
operating system and version
device resolution
geolocation (city, state or province, country)
connection type (wifi or mobile data)
ISP
IP address, range, and version (IPv4 or IPv6)
user agent
referrer
proxy traffic
day of the week and time of day
uniqueness (is it the user's first time to visit this campaign or not)
bot (checks whether the traffic is a bot or not based on Adspect or MagicChecker)
other URL and click parameters such as a crawler, GET, URL, headers, and tokens
If the click matches the parameters set in the criterion, the click will pass through the Path set within the rule.
If the click doesn't agree with the initial criteria, then Binom sends the click to the fallback path you set.
You can also combine the Rules and Weight system.
For instance, you may want to prequalify the traffic by getting only mobile ones and sending them to a path. The path you set can contain two or more affiliate offers with varying weights. This is an effective way to manage the traffic that comes in and increase their quality.
Smart and Normal Rotation
Binom has two traffic distribution options: Normal Rotation and Smart Rotation.
With Normal Rotation, the traffic is evenly distributed among all paths according to the weights set.
Smart Rotation, on the other hand, is more effective as it considers factors such as CR, EPC, and CPC before sending traffic to a path.
This feature is especially useful when you have multiple campaigns because it allows you to automatically send traffic to only those that are performing well while pausing those that are not.
Smart Rotation also works best for traffic that has already converted to the same offer. If the user has seen and converted on an offer, you don't want to send him to the same one, would you?
With this rotation type, the tracker will automatically send the user to a path, landing page, or offer that he hasn't seen before. A better use for your advertising budget!
Quick and Easy Campaign Optimization
Binom provides an easy and straightforward way to optimize your campaigns by means of adjusting and rerouting where the traffic goes.
You can pause a landing page, offer, path, or campaign. If you still want to send traffic to them but would only want to reduce it based on a set of triggers, then you can adjust the traffic weight (as we discussed above).
These can all be done manually in Binom, but you also have the option to set up auto-optimization.
Automatic offer optimization is a pretty new feature. Once you enable it, the weights of all the offers will update automatically according to the algorithm set by this affiliate tracking tool. For more information on this algorithm, check this documentation.
Keep in mind that auto-optimization only works when you set Normal Rotation and you have no more than ten paths.
Organized Campaign System
I must admit that one of the most difficult aspects of being an affiliate marketer is navigating through a list of thousands of campaigns. Some of them are quick runs; others can be run in months!
However, sorting through the list of campaigns to find one you want to analyze and compare to another similar campaign can be exhausting.
This is why I'm glad that Binom has the Grouping system.
The Group Campaigns feature allows you to label the campaign and put them together with those of the same category, traffic source, affiliate network, etc., so search and comparison can be made simpler. Aside from campaigns, grouping can also be done on landing pages and affiliate offers.
Another thing worth noting is that Binom has a Notes system. You can add notes to each campaign and access them anytime you want. Plus, the text can be formatted to have headings, images, bullet points, and more to make reading through your notes easier and pleasing to the eye.
This is useful when working with a team because everyone will know what needs to be done for each campaign. Even if you work on your own, taking down notes on what kind of optimization or changes you made on the specific campaign can help you keep track of what else needs to be done.
Team Permissions
Another thing I like is the team permissions feature. This allows you to provide Binom access to your team members for certain features only.
If you want someone to be able to see the traffic stats but not change anything, you can do this easily through Binom. This makes it easier and safer to collaborate with your team at work!
You can add an unlimited number of users to your account.
If you are a media buyer promoting offers for a direct advertiser or client, you can even provide your client limited access to your Binom account. All you have to do is filter the exact campaign you want to show your client and provide them read-only access to that particular campaign.
This way, this client will not be able to view anything else or change anything—yet they can see the status of the campaign, results of the media buying campaign, calculated data, and more.
Affiliate Networks Templates
In order for you to get started on your CPA campaigns as quickly as possible, Binom offers templates for popular networks. There are more than 90 affiliate networks listed in Binom.
If the network you want to work with is not included in the list, then you can always add your affiliate network from scratch.
Now, Binom's interface also provides the option for you to sign-up to any affiliate network in the list (of course, this doesn't mean you'll automatically be approved).
Their list also gives you a few more information regarding the network, which can help you evaluate each one before you sign-up. This information includes:
Evaluation scores – This is based on the score given by affiliates who also use Binom;
Geo – This is the where the offers within the network are focused on;
Top verticals – This is a list of offer categories that the network prioritizes.
Traffic Source Templates and Integration
Aside from aff networks, you can also link your traffic source with a click of a button. There are more than 80 traffic sources listed in Binom.
Just like the affiliate networks list, this list provides some information on the ad network, such as the ad formats available (pop traffic, push traffic, search engine direct traffic, and more), the traffic types based on device, whether or not it is a self-service or managed ads network, or the countries where their traffic come from.
On top of that, Binom has integrated with 11 traffic networks. This means if you activate or deactivate a campaign in Binom, the same will reflect in your ad account.
There won't be a need to go back and forth from your affiliate tracker to your ad network! The 11 ad networks already integrated are:
The latest additions to this line-up of advertising platforms integrated into the system are Google Ads and Facebook Ads (also known as Meta). Once linked to Binom, the actual costs of these platforms will sync automatically.
The Facebook integration has an additional proxy feature. This helps prevent Meta from considering your account as suspicious because of multiple queries and the changes in access tokens when syncing data.
Expert Support Team
One of the most important things about a tracking system, especially for self-hosted ones, is the availability of a support team that will always be around to answer whatever questions you may have. If you experience problems with your tracker, it's something you want to be resolved ASAP since it may affect your media buying campaigns' performance.
Binom provides a library of support topics and documentation that will help you navigate the tracker and fix minor problems you may experience.
If their knowledge base is not enough, you can always reach out to the Binom support team via live chat, Skype, or email.
I have tried contacting the Binom team via live chat myself. Do you know how long I waited? One minute, maybe even less! My concern was also resolved in less than 10 minutes, which is a great use of my precious time.
The support team live chat is available from 10 AM to 10 PM (+3 GMT). You can also send an email message if you try to chat outside of their business hours. You can also reach out to them via Telegram chat.
How Can Affiliate Marketers Use Binom
Now that we've discussed in-depth Binom's features let's move on to how affiliate marketers can use this tool in order to grow their business.
How to Create a Campaign in Binom
One of the most basic tasks you will do in Binom is creating a campaign. Here are the steps to follow when creating your first campaign:
1. Log into your Binom account and go to the "Campaigns" tab in your dashboard.
2. Click on the "+ Create" button, which will open up a new page with different options for you to choose from, including the traffic source and affiliate network. You can also add the name, Group, type of distribution, campaign URL, and more.
3. Choose the bidding mode you want, whether it's CPC, CPM, or CPA. If you plan on adding the cost parameter in your tracking URL, place a checkmark next to the Auto box. The cost will then automatically update based on the actual amount paid for each specific click.
4. This is the same page where you can add or select the landing pages, paths, and affiliate links.
To add a lander, simply click on the +Lander, +Direct, or New Lander buttons.
To add an offer or affiliate program, click on +Offer, +Direct URL, +Campaign, or New offer buttons.
To add a new path, click on +Path.
5. You can also add Rules on this page if you want to automatically optimize your campaign by rerouting traffic.
There are two operators that you can use if you have more than one criterion per rule, and these are "AND" and "OR."
The higher the position of the Rule, the higher its priority level. To change the position of the rules (and paths, too), you can use the drag-n-drop function, wherein you simply click on the rule card and move it up or down the list.
After creating the first rule, the Path option will then appear. Follow Step 4 to add a Path.
6. Scroll further down, and you will find the Notes section of the campaign. This is an optional field that is useful if you want to give your team members crucial information about the campaign or if you want to take down campaign notes for future reference.
7. Finally, click on "Save" or "Save and Close" at the top of the page, and your campaign is ready to be used!
Once the page refreshes, you will see the tracking URL under Campaign URL. This is the link that you will use when creating the campaign in your traffic source.
You can test if the campaign link works as expected by clicking on the Test link.
If you hover your mouse over the link, you will even see a QR code that you can scan, which works best for testing the link using your mobile device.
From start to finish, it should take you no more than 15 minutes to create a new campaign in Binom.
Adding a Landing Page
One of the most crucial steps in setting up a campaign is adding landing pages. Landers or prelanders are the web pages visitors arrive at, which can help boost conversion rates if optimized properly.
There are a few different ways to add landing pages in Binom. Let's talk about how to set up each one, as well as the pros and cons of each option.
A. Regular Linking of Landing Pages
This is the most common type of setup. You upload your landing page in your own AWS or hosting, get the link, and then add this link to Binom.
To get started, simply go to your dashboard and select the "Landers" tab. From here, you can click on the "+Create" button.
A new window will pop up where you can set up different settings for your landing page, including its name, group, type, and of course, the link to the landing page.
Make sure that your lander already contains the Click URL so that Binom can accurately track clicks on the landing page.
To get the Click URL, click on Settings in the upper right corner of your dashboard. The Click URL is the very first item shown on the page. Copy it and place it in your lander.
The downside to using this option is that there will be an extra redirect (from tracker to landing page URL). However, the redirect speed is pretty minimal. The loading speed of your page, on the other hand, depends on your hosting.
The upside is that it is easy to prepare, and you can use rules-based redirects and rotation on your campaigns.
B. Upload Your Landing Page
If you don't have a separate hosting service for your landing pages, you can opt to upload them within Binom.
You can upload an unlimited number of landing pages for as long as you are within your account limits. To find out how much
storage you have, click on the Monitor link in the upper right corner of your dashboard.
From here, you will see how much storage you have left. By default, Binom will provide you with 60GB of storage space, including the tracker installation, the data collected (clicks and reports), and your landing pages.
Now to upload your landing page, go back to the Landers tab, then click on +Create. This time, instead of adding a URL, click on No Redirect. This will open up the option to upload your lander.
Just drop your pre-lander, wait for the upload to finish, and you're good to go.
The upside of using this option is that you can be confident that there will be minimal click loss since there will be no additional redirect. This is also useful if you are running multiple campaigns from traffic sources that do not allow redirects.
C. LP Pixel Tracking
This option is a bit more technical, but it allows you to track conversions without the use of cookies. The process is as follows:
You add a pixel on your lander that fires on conversion or other activities like clicks or video plays.
When a user views your landing page, their click information is sent to the Binom tracker.
When the pixel fires on conversion, the tracker checks if there is a match between the data of the user and the one stored in its database. If there is a match, then it counts the conversion.
You can get the pixel from within your campaign's Advanced Settings.
The upside of this method is that it's more accurate than tracking with cookies since users can clear their cookies and still be tracked. It's also great for traffic sources that require your links to have zero redirects. And as we know, fewer (or no) redirects mean faster loading of pages and fewer click losses.
This option is likewise useful if you have a website that you want to track since uploading a full website in Binom for tracking is impractical.
The downside is that you cannot utilize traffic distribution rules.
D. Click API
The last option is to use the Click API, wherein Binom will make an HTTP request every time a user clicks on your link. If you are most concerned with high conversion rates, this would be the best option for you since it only requires one redirect and provides no click loss. It will also allow you to utilize distribution rules.
However, it's not recommended for sites that do not have stable servers or CMSs because of the number of requests sent by the tracker.
To set up Click API, you need to integrate the click API code in the same way that you would do for pixel tracking or redirects. You must have some knowledge of PHP to do this, and your landing page must have the .php extension for this to work.
The upside of this method is that you can use campaign rules. It's likewise great for ad networks that forbid link redirects. Plus, you'll experience minimal traffic losses.
The downside is that you must have some knowledge of PHP to do this, and your landing page must have the .php extension for this to work.
Which tracking option should I use?
These are just some of the different ways to track conversions in Binom. The choice depends on your specific needs and requirements, as well as your technical abilities.
Whichever method you choose, rest assured that Binom has got you covered with accurate tracking systems in place.
This depends mostly on how much effort you want to put into tracking conversions in order to optimize ad spending. It also depends on whether or not you have the technical skills required to implement the more advanced methods.
If you want something that is quick and easy to set up, then go with URL redirects or landers. If you want more accurate tracking without cookies and your traffic source requires no redirects, then use LP pixel tracking or the Click API.
Manage Affiliate Marketing Paths
One of the most important things to do when it comes to tracking conversions in Binom is to set up your affiliate marketing paths.
This allows you to track and optimize your ad spend, as well as improve your conversion rates.
To set up an affiliate marketing path with multi-affiliate landings, you first need to select your traffic distribution rules based on the parameters we've already mentioned above.
You set a criterion, like Samsung devices only. Any traffic that comes in matching this criterion will be accepted, and the user will be shown a landing page for Samsung device owners.
If it doesn't match, the next rule will be checked against the same traffic. This process repeats itself until Binom finds a path that matches the incoming traffic. And all this happens in a split second.
You add more paths to regulate the traffic that individual landing pages can accept.
Once traffic flows through the landing or offer page, Binom will automatically track all of the relevant data and provide you with detailed reports. From there, you can optimize your ad spend and improve your conversion rates.
What are some of the benefits of using Binom to track conversions?
There are many benefits to using Binom to track conversions.
First, it's a very accurate system that can provide you with detailed reports. This allows you to see which traffic sources are performing well and which ones need modification.
Second, Binom offers a variety of tracking methods, so you can choose the one that best suits your needs.
Third, Binom's affiliate marketing path feature makes it easy to set up and manage the flow of the traffic you buy.
Fourth, Binom is very user-friendly and easy to use. It has already established its reputation in the affiliate marketing industry.
What are some of the downsides of using Binom to track conversions?
There are a few downsides to using Binom to track conversions.
First, it's not free. There is a monthly fee for accessing the features of Binom. But don't all worthwhile tools require fees?
Remember: If you're not paying for the product, then you are the product. Besides, Binom offers a free trial, which in my opinion, is enough time for you to evaluate the tracker.
Second, you need to have some technical skills in order to set up advanced tracking methods, such as the Click API.
Third, Binom can be a bit overwhelming for beginners because of all of the features and options. But once you get the hang of using this tracking platform, you'll realize that these features are exactly what you need.
Is Binom Worth It?
If you manage a lot of traffic per month, then the Binom tracker is definitely worth it.
As we've previously mentioned, Binom has two tracking solutions:
1. Self-Hosted Plan
You can get a license at an affordable price of $69 per month. It allows an unlimited number of clicks, unlimited domains, and unlimited users, and provides one-click updates for new Binom releases.
The self-hosted plan allows you to install Binom on one server. If you need additional licenses, you can purchase them for a discounted price of $49 each.
And if you need help installing the program on your server, the support team can do it for you free of charge.
To help you evaluate whether this plan is for you or not, Binom offers a 30-day free trial + 40% off next month.
2. Managed Plan
Priced at $199 per month, this plan does not require you to have your own hosting.
The managed plan is a cloud-based solution that has the same features as the self-hosted version—you are allowed unlimited clicks, domains, and updates. It also includes a free SSL certificate for all your domains.
The biggest advantage to using this is that you won't have to worry about hosting. The downside is that it costs almost three times more than the self-hosted version.
So is it worth it to use Binom?
Based on my evaluation and as you can see in this Binom review, it definitely is with all its features and unique characteristics.
However, if you are not driving that much traffic to your tracker or landing pages, then you are better off with the self-hosted tracker as it is cheaper even if you have to pay for a separate hosting service.
If you are sending millions of views and clicks per month, the managed service is worth it since other affiliate trackers charge so much more.
Final Thoughts on Binom
Binom is a powerful and affordable affiliate tracking software that is perfect for affiliate marketers looking for an all-in-one solution.
It offers a wide range of features, including real-time tracking, conversion tracking, traffic source analysis, and more. It is an effective self-hosted tracker that is also very user-friendly, making it easy to get started with tracking affiliate campaigns.
Their speed of releasing updates is quicker now, and they actively listen to user feedback in order to make Binom better for everyone. Affiliates can even request a feature, and Binom will add these requests to their roadmap. That's great customer service if you ask me!
Overall, Binom is an excellent choice for affiliates that want to get started with tracking or want to improve their current affiliate tracking system.
We hope this Binom review is able to provide you with a deeper insight into how the tracking tool works. Give it try with our Binom coupon for a FREE trial!
Advertisement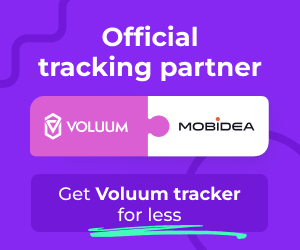 Trackers
An insanely cool Voluum review & guide created by one of our Mobidea Experts? Read right now and start earning money today!
Mobidea
AdvertisementStill struggling to find the best offers because you know you wanna make money faster like a real master? Lost…
Trackers
WeCanTrack is a powerful tracker that offers great analytics and reporting capabilities. Read our in-depth WeCanTrack review and get to know all the features, pros and cons.