Media Buying
Last updated on May 16, 2018
by
Sílvia Barros
8 min read
Advertisement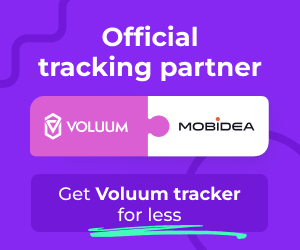 Let's suppose you're gonna start a campaign and you wonder whether you should use a Single Offer or the Smartlink®.
You already know that our Smartlink® has the best offers for the segment you want to work in.
Nonetheless, Single Offers can be an advantage for you and they're the ones that'll lead you to even higher profits!
I'm gonna tell you everything you need to know about Single Offers.
What should you do?
Use these tips to optimize your methods and get more of that juicy money you know you want!
When is it a Great Idea to Use Single Offers?
Using the algorithm can give you that extra advantage.
Why is playing with the algorithm so great?
Because the offer you explore is always the best-performing one.
Moreover, you're protected from offers' performance drops.
However, sometimes your campaign needs a Single Offer.
Why does your campaign need a Single Offer?
Imagine you wanna optimize your banners or landing pages according to your offer or you want more payout stability?
A Single Offer is the way to go!
For example, if you have a website where the main topic is gaming (or if you're buying this specific type of traffic) and if you advertise game offers with particular game banners, you may convert better than if you were using general banners with the Smartlink®.
Why?
Because the people visiting your website will be supposedly more prone to buy that type of offers.
You can check our Algorithm vs Single Offers article for more details!
Apart from adjusting your landing page or banners to the offer's product, you can also adjust it depending on the type of offer.
How?
For example, if you have a sweepstakes offer or a dating offer, you can adjust your landing page and include some questions to better engage the user and ultimately increase the probability of conversion.
In the following image, you can check an example of a dating offer and of a sweepstakes offer.
In the offer description, you can easily see relevant info.
You can check payout, ID, category, the country, and the operators where you can use it.
You've also got info about the offer's flow and billing.
Choosing Between Different Flows and Billings
In case you can choose among different flows for a specific segment, a Single Offer can be a great advantage.
A single optin offer has higher probabilities of converting because the user has to go through one fewer step.
For example, in a single optin offer the user has to click the banner, then on the confirmation page, and only then they're subscribed.
On the other hand, in a double optin, the user has to click your banner, then on the confirmation page, and then accept the terms – and finally they're subscribed.
Plus: selecting an offer with direct billing will help you get those awesome performances.
On direct billing, the user clicks on the page and money is withdrawn from their account.
On the other hand, on SMS billing the user receives an SMS, and then has to insert a code on the website.
Only after this process are they subscribed.
We also have a great article for you if you wanna know more about the different flows and billings.
Banners
Here's a crucial fact you should never forget about: you must check the banners' compliance rules or use the banners that are provided by the advertiser.
Some advertisers demand specific banners to be used.
Meaning what?
That those typical general banners are frequently not even an option to consider.
When can you check the banners?
After the single offer is approved in the "Banners" tab.
You must check how much this can affect you, and see whether or not it's an advantage.
If you wanna use your own banners, ask your AM to ask the advertiser whether or not your banners can be used.
Related Content: Banner Design For Ads: The Definitive Guide
Landers are also essential in the flow.
They're where it all happens.
Where users actually decide whether or not they're gonna apply to an offer.
In order to check the offer's landing, you just have to go to the "Screenshots" tab.
Offer Performance Variation
Another scenario you should think about is related to the payout variation.
While the Smartlink® always gives you the best performing offers, that doesn't necessarily mean the payout is constant.
It may vary significantly on occasion, especially in countries where payouts are normally high, as is the case of France or Spain.
Your campaigns may not be able to support such a variation and fail to remain profitable.
In these cases, you need to have a stable payout, which means a Single Offer will be your best option.
I'm gonna show you two cases where a Single Offer actually became more profitable than the Smartlink®.
In both situations, the banners used in the Smartlink® were also used in the Single Offers campaigns.
This happened with ES – Movistar segment, and the Smartlink® average payout was of 4.15€.
What happened in this case was that the offer that was in the first place in the algorithm changed to second place, and the payout of the new best-performing offer was more than 1€ lower.
Moreover, the new first position offer had a much better performance than the old offer, which means it wasn't credible to expect things would ever be as they were before.
It being that the campaign was optimized for that specific offer/payout, the solution was to get that offer that was in the first position, using it as a Single Offer.
As you can see, the payout was of 5.4€ and the campaigns became profitable again.
In order to test Single Offers against the Smartlink®, we've used an affiliate tracking tool: Voluum.
Here, I'll show you the Voluum stats which showcase the different performances of the Single Offers campaigns and of the Smartlink® campaigns.
You may want to check our Voluum Guide!
Voluum gives you access to very detailed stats, really making sure you optimize your campaigns like a real pro!
In addition, it allows you to divide the traffic.
This means 50% of the traffic was sent to the Smartlink®; the other 50% was sent to the Single Offers.
Using this strategy, you can check the performance of each one while using exactly the same campaign.
This way, you can be sure the differences are only due to the offers and to nothing else.
After realizing the Single Offers were performing better, the percentage of traffic going to the Single Offers and to the Smartlink® was changed – it was set as 80% for the Single Offer and 20% for the Smartlink®.
Why should you have traffic going to the Smartlink®?
Because it allows you to check if there are any new opportunities and never lose them!
As you can see, the Single Offer's conversion ratio (CV) is higher than that of the Smartlink®.
This – associated with higher payouts – made the Single Offers campaigns become very profitable!
Another example happened with CO – Claro.
This was a Single Offer test that was very profitable.
The difference in payouts was 1.47€ for the Smartlink® and 2.4€ for the Single Offer.
In this case, because the Smartlink® campaigns had a good performance, the split was 70% of the traffic to the Smartlink® and 30% to the Single Offer.
As you can see, the performance of the Single Offer (analyzing the CV parameter) is higher than the Smartlink® performance.
For this reason, the ratio of traffic for the Single Offer was increased to 50%.
The idea of splitting the traffic between Smartlink® and Single Offers has one goal:
To find the perfect ratio. It's important to direct some traffic to the Smartlink®, so you're always testing and looking for new revenue-boosting opportunities!
Offers Notifications and the Importance of an Account Manager
As I've written before, when using a Single Offer, you're not shielded against changes in the offers' performance.
I advise you to check the payout of the offer periodically and, if you notice a drop, to contact your AM and ask what happened since it can also represent a drop at the traffic source side.
If any change happens to the offer, your AM will be able to give you more info from the advertiser.
They can inform you whether this is a technical issue and also if the payout, flow, or billing will permanently change.
If it's the payout that went down, then you may have to adjust your campaigns because some OS, device, browser, etc. may not be profitable anymore.
At other times, you may realize that either the flow or the billing has changed.
If that happens, you'll experience a decrease in conversions.
This means you'll probably have to optimize your campaigns in order to save the campaign.
If the offer with the new changes doesn't fit your needs, ask the AM to suggest other offers that'll make sure you've got that sweet revenue!
Important:
Every time one of your offers is stopped, you'll get an email.
If that offer is later reactivated, you'll get a notification email.
These are the cases where you should definitely try to use our Safety Fallback option.
Wondering what it's all about?
Simple!
If you activate this tool, your traffic will always be redirected to the default Smartlink® when the offer is paused.
What does this even mean?
That way you won't lose money!
We've got offers that can be used for different countries, operators, and OS.
In case you feel the performance of one of those offers is low, you can easily apply a fallback.
This will always make sure the traffic you choose (from a specific country, operator, or OS) will be redirected to the fallback URL of your choice.
Conclusion
I know that now you're clear about the pros and cons of using Single Offers!
Use these tips, learn from the techniques, and make it rain like it's champagne!
Advertisement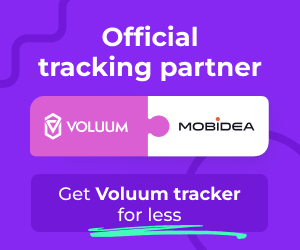 Sílvia Barros
Media Buying Expert
More articles from Sílvia Barros
Sílvia is a Physics major, which is why she loves analyzing and is addicted to campaign optimization! She was born to study, work hard, and make it rain on Mobidea, taking awesome advantage of her many technical skills! When she isn't ruling the Media Buying world, Sílvia is probably walking on the beach!
Media Buying
Algorithm Vs Single Offers! Who's gonna win this fierce battle? Find out right now by checking the latest Mobidea Academy post!
Media Buying
Want to understand why you should become interested in mobile Media Buying? Wait no more and read all about it in the Mobidea Academy!
Media Buying
Wanna understand the importance of click-through rate (CTR) in CPM campaigns? Check this post written by an internet marketing expert!