Advertisement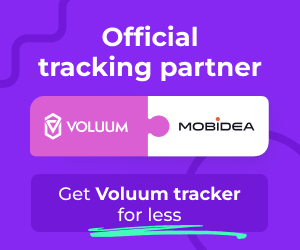 Introduction
Ready?
Time to start reading our ExoClick Review and get to know one of the most popular ad networks around!
You're probably wondering whether or not you should go for it.
Or maybe you think you know everything!
Might as well take a good look and check our detailed analysis of ExoClick, exploring all the features and aspects this ad network has got to offer.
What is ExoClick?
ExoClick is definitely a name that you're gonna hear if you wanna start your career in Affiliate Marketing.
ExoClick has got a small share of mainstream traffic (entertainment, lifestyle, streaming, and file sharing).
Even so, it's definitely the place to go when you think about adult.
Founded in 2006, it now reaches around 5 billion daily impressions.
That's a huge inventory to work on.
It's a self-service platform, super user-friendly, and it's got an intuitive interface and detailed reports – these reports are awesome and one of the things everyone really loves about ExoClick!
ExoClick offers several dynamic tags in order for you to track the data you need for the optimization process inside your tracking system.
The integration? It's quick and easy!
It's definitely a network that we'd recommend for beginners to get the right idea about the specificity of the business, and especially those great post data analysis process and logical patterns you need to apply.
In fact, ExoClick is a platform where you can really learn the business.
Campaign Creation
A clear, and detailed campaign creation process is crucial for anyone looking to make money.
On ExoClick, there are several categories you can choose from, more than 20 ad formats to go for and guess what?
Detailed targeting is the secret!
This process is so cool and easy to play with you can quickly use targeting and optimization when the time comes to squeeze the juice.
Country, Carrier, Devices, OS, Browsers, Websites (whitelists, blacklists, premium) IPs, dayparting – everything you need is here!
Another important info provided when launching a campaign is the amount of traffic available on the segment and the total traffic for your selection.
This allows you to estimate how many impressions you're able to get in case you face a whole lotta competition (hot GEOs with a small amount of traffic might be hard to convert at the beginning) and what will the maximum spending be if you somehow get it all.
This counter will also help you understand your position on the segment (as you'll be able to check with more detail when we get to the optimization part.)
However, there's a catch. In case you launch a blacklist or whitelist campaign, the amount of traffic for your selection doesn't change.
This means the numbers won't be relevant anymore.
What about the cost?
The Configuration and Pricing part is where you sell your soul for those sweet profits and set the price you're ready to pay for each 1000 impressions.
You can select CPM, CPC or SmartCPM.
SmartCPM is our recommendation!
Thanks to the "View Top RON CPM" option, you can check the top CPM for your RON (Run Of Network) campaigns which will tell you the lowest bid you should set in order to beat the competition and get more traffic.
This feature might be helpful for beginners.
This is because it can give you an idea of the price.
Nonetheless, you can see the price, selecting only the exact device and OS.
This means it's not very useful when we target a larger audience and therefore we prefer the old "trial and error" method.
Moreover, the CPMs should be higher in case you wanna get traffic of a higher quality.
On the other hand, once you get more experience, you'll know which are the right bids for each specific segment.
The SmartCPM will have your back at all times, since you'll pay only 10% more than your next competitor.
Another interesting section: the marketplace.
The marketplace is where you can buy all the space from a given website, narrowing it to the categories and ad type, as you can check on the example below.
The Alexa ranking helps you evaluate the volumes of a particular website of your purchase.
Be careful, though! It does NOT measure the quality of the traffic you'll get.
Golden tip: don't hesitate to go there to check the website demographics to adapt your creatives and promotion.
Once you got the price right, the next step allows you to select websites.
Here, you can check a cool improvement ExoClick made last year.
When selecting a website for Premium targeting, you can include (but also exclude) the zones you don't wanna promote.
Time for the 5th step. Let's upload the creatives you'd like to use and the link that'll lead to your promotion and offer.
Here's something awesome about the platform: ExoClick allows you to use both the Smartlink (rotator link with many offers in rotation) and the Single Offers.
On the advanced settings, you can play with a more specific targeting. Here's the place to whitelist or blacklist the domains, IPs, and keywords and to set the eventual dayparting (especially if you have some info about the "happy hour" of the offer you're promoting.)
Just be careful! You need to take the hours into account, since your stats may be affected by post conversions.
The behavioral retargeting feature deserves a closer look.
Cookie-based technology ensures your ad is gonna be displayed to users who haven't converted at first but have shown their interest and are more likely to purchase when the ad is displayed a second time, while they navigate on the web.
Once your campaign is all set and good to go, you just need to wait some time (relatively fast: it takes no more than 1-2 hours, sometimes even less) for your campaign to change its status from "pending approval" to "accepted."
Detailed Reports
Yes! It seems only natural that we should demand a large network to have amazingly detailed reports and ExoClick won't let you guys down.
There's information about the most important parameters.
It's quite useful to have so much info because it allows you to make the right decisions at the right time.
Let's look at the reports available.
First, for organizational purposes, it's useful to know you can create groups of campaigns on ExoClick.
You can name the groups based on your preferred category.
Moreover, the platform allows you to create groups with the same country, spot, or carrier.
This gives you the ability to check the stats of a group or simply choose all the groups.
There are two main reports on the display type and they're both interesting.
A global report, as shown in the image above, and the "campaigns by" report.
The global report will present all the stats for a "Group" or "All Groups" depending on the option chosen on "Group."
In the image above, you can see that we've picked the global stats for the month of all groups.
Now, let's take a look at the image below!
The first part is where you get a plot with the stats variation (in this case, we selected the dates only).
You can pick the different parameters you wanna see, depending on your interest in the top buttons.
The choice you make will impact the plot and the table of data in the next image.
Suppose you choose "Browsers."
You'll get to look at stats from all the browsers where you're buying traffic.
In this table (which is incomplete due to the large number of parameters) you'll have access to Clicks, CTR, impressions and the following parameters:
Average CPC
Average CPM
Costs
Number of conversions
Costs per conversion
Wait! Don't forget that it's a global report: you can check global trends or patterns but don't take it as a fact for each campaign.
If you wanna go into detail, you must use the "campaigns by group" option.
If you use this option, a table with your campaigns and the stats associated will appear.
You've got access to the campaign ID, Name, ad Type, clicks, CTR, Impressions and much more.
There are five buttons that allow you to make some actions. Let's check them by order:
You can edit
See the stats
Play/pause
Delete
Copy the campaign
Let's go for the stats button.
You'll be able to see a report that's similar to the global report we've mentioned before.
The difference?
This one shows you stats for the specific campaign.
This is the moment where you'll go into detail and make important actions.
You can take the best devices and make a push for them.
You can check the worst websites and blacklist them.
You have an infinity of stuff you can do with it so explore away.
As you can see, you've got a large bulk of data.
It's time to use it to make the right decisions and get those bulging pockets filled with hard-earned gold!
Meaning?
It's optimization time, that's right!
Campaign Optimization
Once you're armed with the data from the reports and the detailed targeting options, the optimization is gonna be easy, quick and unforgettably profitable!
First of all, check your position.
How?
Well, even if ExoClick doesn't provide this info directly, you can guess it in two ways:
Using the volume acquired information and the SmartCPM.
Let's start with the volumes.
Once your campaign has been running for a while, go to the edit part and you'll see as follows – total volume for the segment, and number of impressions of the selection you've made (point 1) – just like at the beginning.
However, that's not all! You can also check your impressions from yesterday (point 2).
This means that – if you see 0 for the last rule – your bid is now so low that it can't possibly be lower.
And of course, you're surely not one of the top guys.
Let's think!
How many impressions get you in the top position?
This is what you're probably thinking about, right?
Here's what we can tell you: it's not the number of impressions, but the percentage (point 3) of the volume you've acquired.
It's a relation between your impressions for yesterday and your selection.
We've noticed that – when you see 30%-40% when having a capping of 1 – you're probably the first!
But there's also a better way to check it, using the SmartCPM. As you already know, the SmartCPM allows you to pay only 10% more than your next competitor.
Since you know about the 10%, it's easy to then estimate your competitor's bid (= your bid/1,1).
What to do in order to find out what's the bid of the guy that's now on top?
At the same time, how do you know the bid you need to set in order to beat them (overbid them, put the bid right under them, or force them to pay?)
Wanna find out?
Check: Bidding Strategies: Sprint or Marathon?
Once you know your position, you can try to be the first (in case you can afford it.)
You'll also be able to optimize your traffic quality, which will obviously influence your campaign's performance in the days to come.
Apart from the position, you can also optimize by looking at the statistics of the features and see what is and isn't performing well.
And of course you should check the creatives part, because it's gonna help you boost your conversions!
Detailed and Easy-Going Network
ExoClick is a great platform to work on.
As we've been able to check, the targeting options are complete.
You can detail your targeting, choose among different ad types, select between Wi-Fi/Carrier traffic and you've got the SmartCPM.
Isn't that cool?
The SmartCPM is a great tool this network offers.
It allows you to lower your costs and work both the bid and the competition.
Don't feel like going for it?
You can always go for the CPM or the CPC options.
The quality of traffic is okay and the volumes are awesome.
The best thing? The volumes are great in a whole lotta GEOs.
Moreover, you've also got different ad types available for each country.
Among the ones with more volumes, you can explore 300×250, 300×100 and the Popunder.
ExoClick's reports are quite detailed and complete, allowing users to make the best from each campaign, taking that performance to a whole new pro level!
The percentage of traffic we get from the selected mobile carrier is good.
Even so, we still receive traffic from other carriers (about 10%-20%.)
This platform's interface is also quite easy to work on but it may become slow in case there are too many users working on the platform at a given time.
What about ExoClick's minimum deposit?
Nothing to be afraid of: 200€, for electronic payments.
In case you wanna go for a wire transfer, then you'll have to send a minimum of 500€.
No worries, though! As soon as you have the Midas touch, this kind of crazy cash is gonna be easy for you to make.
ExoClick's support team is very friendly and helpful.
The importance of your account will determine the kind of support you'll get.
If you have a super profitable account, you'll be able to get your own Account Manager who can really go into detail and give you awesome campaign advice.
If you're an average media buyer, there's no need to start crying and getting all sad!
ExoClick's support is fast and the team is willing to answer any of your questions.
When you ask a question, you can be sure these guys will contact you sooner than you expect.
Word!
ExoClick – Offers & Verticals
Ad Types: there are many Ad Types on this platform. Let's refer to the most popular ones, though. We're gonna categorize them by volumes:
High Volumes: 300×250, 300×100 and Popunder
Average Volumes: 468×60, 728×90, 300×50, Mobile Instant Message, Instant Message
Low Volumes: 250×250, 120×600, 160×160, 315×300, In-Video, Interstitial, Redirect
Want more detail?
Check: Mobile Ad Formats: Does Size Matter?
Cost Model(s): you can buy ads using the CPM or the SmartCPM models
Verticals: the main source of traffic is adult. You can buy mainstream traffic but the volumes are very small when compared with adult. The quality of the adult vertical is much better, too!  
ExoClick – Payment & Investment
Let's make some money! First, we need to upload a Budget on ExoClick. This is something crucial for us to buy some cool traffic.
Payment Methods: PayPal, Bank Transfer, Paxum
Minimum Deposit: depends on each of the payment methods
Wire transfer – the minimum value required to use this specific method is 500€.
Electronic payment – the minimum value required to use this specific method is 200€.
ExoClick – Support
Personal Account Manager: depending on the importance of your account, you can have an account manager or just the general support. Having an account manager allows you to get a deeper analysis of the account. The help provided by the support team is also very useful, though.
Support Response Speed: fast!
Support Rating: good. The answers are always clear and friendly.
Contact Methods: form contact on ExoClick's website (for the self-service account) & email. The most important accounts have an Account Manager.
Contact: help@exoclick.com
You can signup on ExoClick here!
Advertisement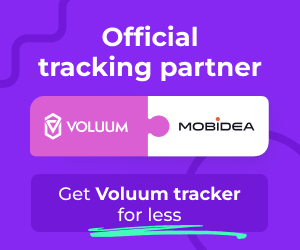 André Martins
Business Intelligence Team Member
More articles from André Martins
André Martins joined Mobidea in 2015. He comes from a scientific area so numbers and analytical power are two of his stronger skills. He began as a Media Buyer and Account Manager for Spanish-speaking VIP affiliates. He came about when social traffic was only at its early stages, and he honed the role like a pro. André became a true expert on social traffic. In the second half of 2016, a new independent team was created on Mobidea: the Social Marketing team. The strong analytical skills and the media buying/business experience make André a great expert on the subject. Apart from working, André has many different passions. He really loves Astrophysics (where he managed to get a PhD) and he is a History buff. He loves travelling. He also enjoys watching movies with his loved one and sports are a great source of fun in his life! Playing football, hiking and cycling are three things that make André really happy!
Ad Networks
This PopCash Review will allow you to learn how to setup a campaign on PopCash like a true media buying master professional!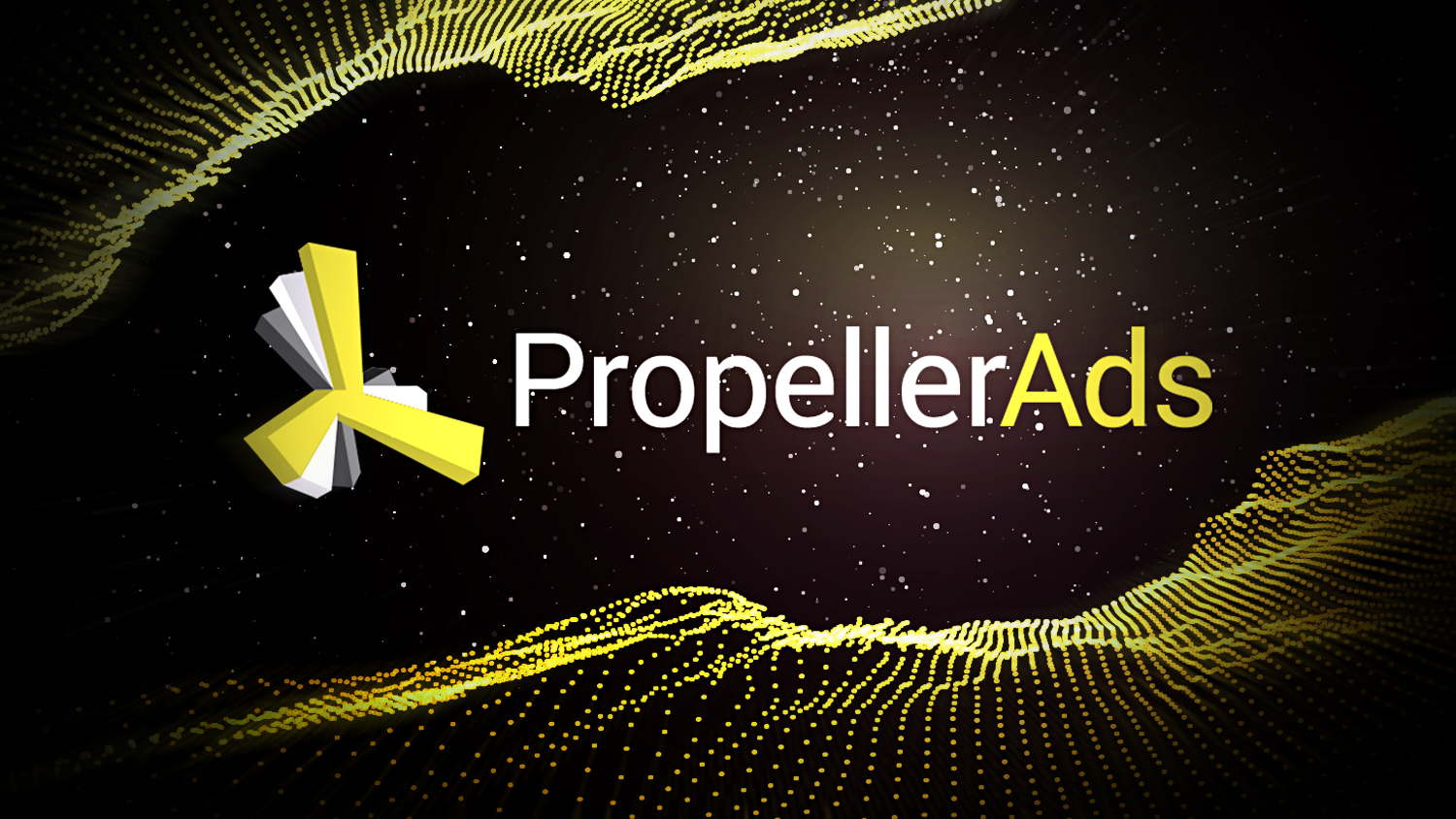 Ad Networks
This fantastic PropellerAds review is gonna show you how to explore a network that's remarkably famous for its pop traffic!
Ad Networks
Get to know how to launch insanely profitable campaigns on TrafficJunky by checking this super amazing TrafficJunky Review!