Advertisement

Introduction
Another year, another review!
Now's the time to check one of the most popular pop sources of the moment:
PopCash!
Does this name sound familiar to you?
Probably!
This is the ultimate review for all the media buying ninjas who want to succeed in the world of pop traffic.
In this article, us gals are gonna review the PopCash platform in detail, help you with campaign creation, and we're also gonna look at some of PopCash's features that'll help you optimize your data and get those extra dollars.
Grab your cup of coffee and let's start!
PopCash History
Just like any other business, PopCash began with a simple idea.
After months of careful planning and development, it blossomed into one of the most well-known advertising platforms in the affiliate marketing industry.
You've probably heard about PopCash before.
PopCash is focused on a very specific type of traffic:
Pop traffic.
Even though pop advertising may be annoying to most audiences, this format is loved by a great number of advertisers.
Why?
Due to its high conversion rates and the awesome availability to promote in both mobile and desktop devices.
PopCash was founded in 2012 by co-founders Alex and Radu and it rapidly became an enormous success.
With headquarters in Bucharest, PopCash uses a technology where popunder ads are displayed in a completely different window, under the current browser page.
At first, PopCash was only focused on selling desktop traffic.
However, due to the market demand, a new business opportunity appeared.
In 2013, mobile traffic also became available on the platform.
This proved to be a success since mobile continues to be one of the biggest trends in affiliate marketing.
By 2015, PopCash was receiving more than 500 million unique monthly visitors, becoming part of Alexa's Top 500 Global Sites.
Additionally, PopCash is best known for their user-friendly platform.
Due to the fact that's so easy to use, media buyers are using this ad network to buy traffic for their campaigns.
In general, and when compared to other ad networks, PopCash is by far one of the easiest to navigate, create campaigns and – most importantly – when it comes to the optimization phase, it displays the most relevant features.
This means you won't feel overwhelmed by a ton of useless info!
This is particularly useful if you have just begun your path in the world of media buying and feel that some ad networks showcase a bit too much when it comes to features and capabilities available for campaign optimization.
However, don't think that PopCash is a place for newbies.
No!
They also have some optimization capabilities that allow those savvy Media Buyers to dive into a much deeper analysis and get that sweet detail about their campaigns.
But, hey!
If you don't believe us, keep reading!
We'll show you all you need to know about PopCash!
PopCash Overview
At first glance, some ad networks can be somehow overwhelming due to the number of tabs, optimization capabilities, and tools available.
This is what sets PopCash apart from all other platforms available in the market.
Let's take a look!
PopCash has got one of the most (if not the most) user-friendly interface you can find out there when it comes to buying traffic.
It's clean, simple and it only displays relevant, useful information.
However, their user panel is still under construction or – as they say – it's now in its beta stage.
Don't panic in case you find that some features aren't available.
They'll be there in the near future!
But let's get our hands dirty and move on with our review.
If you already have an account on PopCash, this is what you'll see right after logging in.
Their dashboard is simple and clean.
This means it's easier for you to get started, exploring the platform like a master who makes it rain faster.
At the top, you can check everything related to the status of your earnings.
You can see the balance available, your current earnings, any referral earnings you could have to make some extra dollars, and also the last amount that was paid to you.
Below the balance section, you'll find 4 different icons!
Ready to get specific?
Let's go!
Check these units!
Account Manager
Here, you can edit your personal information (name, country, contact information.)
You can also change passwords and edit your billing information (company name, address and VAT number).
Referrals
PopCash has a referral program that allows you to get extra money every time one of your friends joins the platform.
The program is straightforward:
You'll get a 10% lifetime rev share anytime one of your friends uses your referral link to send at least 1 visit to their system.
All the links and information related to the referral program as well as how many referral links you have active and how much money you've already made with them can be found in this tab.
Grab your link and share it with friends.
No need to waste any more time or money!
Billing
In this section, you can review all your transaction history, amounts requested, the time of your requests, the payment status, the fees and also the invoices.
Support Center
This part is still under construction.
However, PopCash has a support team available on Skype and via email (contact@popcash.net) to help you out.
Let's look at the left side of the dashboard.
There, you'll have access to all the info regarding the publisher and advertiser side, apart from the dashboard, billing and account manager tabs that were already mentioned above.
Since this review is focused on media buyers, we'll explore the advertiser side.
That's where you can buy traffic and launch your incredibly profitable campaigns.
Advertiser
Campaigns
Get to check the status of all your campaigns.
You can create new ones, edit, or delete them.
Reports
Check the stats of your campaigns.
Filter by time frame, number of impressions, and amount spent on the campaign.
Reports History
In this tab, you'll access all your reports.
This section acts as a folder where you can aggregate all the campaign info you've requested.
The reports can be generated for the period you want.
However, reports with data from more than a week can take a little bit more to show.
The process which allows you to check reports can take a while.
The amount of time depends on the temporal interval you've selected for the report.
This report will be transferred to the reports history.
After it's generated, it will be saved.
In order to make your life easier, you can download those reports as a CSV file to help with the analysis of the performance of your campaigns.
Now that you're familiar with the platform, you're ready to set up your campaign and start making it rain!
Follow us and let's dive into the next stage:
Campaign creation!
How to Create a Campaign on PopCash
On PopCash, you have the opportunity to work as a publisher and as an advertiser.
Publishers
For the owners of websites.
These are people who are eager to sell the traffic.
Advertisers
For the ones (yes, media buyers like you) who are eager to buy pop traffic on a CPM basis.
In our review, we'll focus on the advertiser part:
On the creation of a campaign in order to buy traffic.
Let's get started!
We'll start with the Campaigns tab.
This is where you can find a "Create a new campaign" tab.
In order to create the campaign, you need to go through the usual stuff.
Which is what, exactly?
Name: feel free to insert a name that'll help you identify your campaigns. We'd suggest you go for Country-Operator-OS-Single Offer ID
URL: your tracking URL of the offer with the indication of tokens
What?
Don't know which dynamic parameters happen to be available on PopCash?
Check them now:
[siteid] – Publisher website id
[category] – Category Name (Movies, Streaming, Downloads, Adult)
[cc] – Country Code (two-letter country code such as US, FR, DE, IT)
[operatingsystem] – Operating System
[campaignid] – ID of the campaign
[bid] – cost
We want to stress the importance of tracking the websites.
In order to do this, you need to use the [siteid] dynamic parameter in your campaign URL.
Total Budget
This is where you need to insert the overall budget for your campaign.
Bid
Set how much to pay per visitor.
Important:
The bid is for one visitor, not 1000.
If you want to pay 3$ per 1000 popunders, you need to insert 0.003 as your bid.
Remember:
PopCash has a minimum cost, which is currently $0.0005 per unique visitor.
If you want to get cheaper traffic, you can contact the support in order to check any current opportunities.
Country
You can run a campaign for all countries or select a country of your choice.
We advise you to create campaigns for different countries separately.
Network Connection
You can select to target All, only Wifi or only 3G.
With the 3G option, you can select the exact carrier you wanna target.
It may be that the name doesn't match with the one you used to see or that there are several options which seem correct.
Check out the example below:
We wanted to target the Dtac carrier in Thailand.
Among the available options, you need to select both TH Dtac and TH dtac TriNet.
How do we know it?
PopCash's support was happy to help us out!
Categories
You have a wide choice of categories to target, depending on the offer you're promoting, such as Adult, Dating, Entertainment, Games, etc.
Want a hint from PopCash?
The best converting categories for mainstream are the following:
Entertainment
Download
Stream video
File hosting
Image hosting
Dating
Video
Movies
Devices
Select device, such as Mobile, Tablet, Desktop, TV, etc.
Operating Systems
Here's the place for you to target the operating system of your choice (for example, Android, iOS, Windows Phone.)
Browsers
Choose browsers (Android Browser, Chrome, Opera, etc.)
Adult Landing Page
Select YES if you're promoting adult content and NO if your landing page is not adult.
After Approval
There are two available options when it comes to what will happen with your campaign after the approval:
You can start the campaign or pause the campaign.
If you want to make changes after the campaign was approved, you need to pause the campaign after approval.
This way, your campaigns will become active right after the approval from PopCash and you can get back to them.
Remember:
Changing the URL will change the status of the campaign to "pending."
Any other campaign changes – except the link – will not affect its status.
If you're wondering how to set the dayparting on your campaign, our advice is to go and check it with the support of PopCash.
As of yet, it's not available in the user panel.
However, they can optimize the campaigns on dayparting from their admin panel, based on your preferences.
Okay.
You're done with the campaign creation.
Now, you're all set up.
You just need to wait for your campaign to get approved.
On weekdays, your campaign will get approved super fast.
In one hour, you'll get it to be approved.
On weekends, the campaign approval process is gonna take something like 24 hours.
Imagine you're having second thoughts.
Which country should you target?
What bid to put?
We suggest you contact the support of PopCash or your Account Manager.
PopCash doesn't have a traffic estimator available.
Even so, their support will be happy to send you the information regarding the current traffic and the bids for the GEOs.
PopCash provides separate reports for desktop, mobile Android, and mobile iOs.
This will help you to estimate the volumes and the competition in more detail.
Check this example of top volumes with the corresponding CPM.
The volumes include an overall inventory per country, assuming that 60% of the traffic is adult and 40% is mainstream.
You can get the full updated list from the support of PopCash.
Campaign Optimization and Stats Provided
You've ran campaigns and have got decent volumes.
Now, it's time to optimize!
In order to optimize your campaigns, you need to go to the Reports tab.
You can select the period you wanna check, the campaign, and the type of reports.
There are several types of reports available:
Breakdown by day – it gives you a general overview of the campaign's impressions, rates, and the money spent per day
Breakdown by country – it provides you the statistics for the countries you're running
Breakdown by website – it gives you info about the websites on your campaigns. You won't be able to see the website name, but you can see the id of the website
Breakdown by campaign – allows you to see the general overview of your campaigns
PopCash will give you the overall stats of your campaign.
They provide basic stats.
If you want to dig more, we suggest you use your own tracker to come up with a full analysis.
Remember when we told you to track the website id while starting the campaign?
Great!
After you've ran a test period, you can remove websites that were performing poorly in your campaign or target only the best ones.
You need to get stats per website.
Where can you find them?
On the "Breakdown by website" report.
In order to find out which websites are bringing you the best results, you also need to check your stats on revenues, which you can get from your affiliate network or tracker.
There, you'll be able to see the conversions on each website and check the revenue made, CR, and EPC of each of them.
If you're using a tracking platform, you'll be able to check the ROI of each website, which will be the key parameter to focus on.
After you've decided which ids of websites to include in your blacklist or whitelist, you should access the "Targeting" of your campaign.
By selecting the option "exclude websites" (blacklist) you'll stop receiving traffic from the ids of your choice in the campaign.
The option to include websites (whitelist) will make you receive traffic from the selected website ids.
Are you done with "Site Optimizations" and still have parameters to optimize?
Go to the "Campaign" and click "Edit"!
There, you can make some changes to the targeting of categories, devices, OS, browsers, etc.
You can also adjust your bid!
You're probably thinking about setting different bids on various website ids.
At the moment, this won't be possible.
But you can always create a separate whitelist campaign and set the bid of your choice.
We'd like to mention one more cool feature of PopCash:
The API.
It's not available on the account yet.
But you can try it on demand.
Your Account Manager will generate API keys for you.
All these features are going to be available in the near future, once PopCash releases the new user dashboard.
Stay tuned!
PopCash Verdict
Overall, PopCash is a good ad network for pop traffic.
It offers a big inventory in terms of GEOs and it's got all the basic targeting options that you'll need to set up your campaign, even though there are some features missing.
It's worth mentioning that the interface of PopCash is very simple and intuitive.
Moreover, the new user dashboard is going to be released soon.
PopCash has decent volumes of traffic with various GEOs.
You can always talk with your Account Manager so as to know the volumes and the top CPMs.
Is it possible to make money on PopCash?
Definitely!
We can see a whole lotta potential!
PopCash: Offers & Verticals
Ad Types: Pop
Cost Model: CPV (bid set for each pop)
Verticals: Mainstream and Adult
PopCash: Payment & Investment
Minimum Deposit: $5 for all the methods except Payoneer ($50) and wire transfer ($1,000)
Payment Methods: PayPal, Payza, Paxum, WebMoney, Wire transfer, Skrill, Bitcoin, Perfect Money, Payeer, OKPay, Payoneer.
PopCash: Support
Personal Account Manager: yes (assigned after the request, based on the availability of account managers)
Support Response Speed: great
Support Rating: great
Contact Methods: email – contact@popcash.net + Skype – popcash.net
Sign up for PopCash here!
Advertisement

Tatiana Alshevskaya
Key Account Manager
More articles from Tatiana Alshevskaya
Tanya came from Belarus to Portugal to do her Masters Degree in International Business. Since she's such a dedicated professional, she quickly became a Mobidea Crew member and she now loves helping affiliates succeed in this challenging industry. She loves communicating with affiliates from all over the world and also enjoys writing long articles so juicy with info you won't believe! Check her articles right here, in the Mobidea Academy!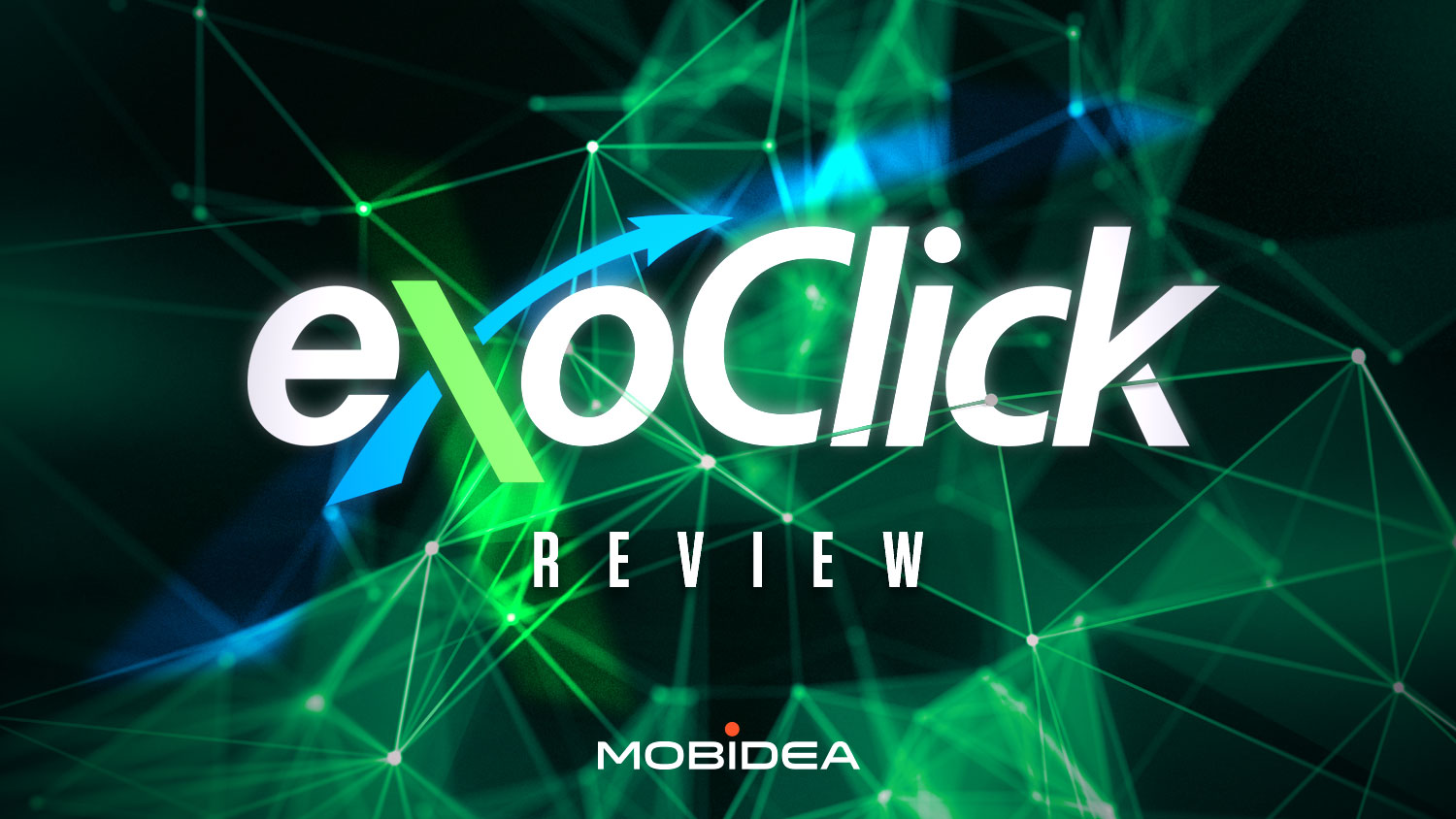 Ad Networks
ExoClick is one of the top adult ad networks where you can get awesome traffic! Read our ExoClick review and find out why!
Ad Networks
A Zeropark review that's perfect for media buyers and affiliate marketers to learn how to launch a great campaign on Zeropark!
Ad Networks
Get to know how to launch insanely profitable campaigns on TrafficJunky by checking this super amazing TrafficJunky Review!