Ad Networks
Last updated on June 15, 2023
by
James Howard
9 min read
Advertisement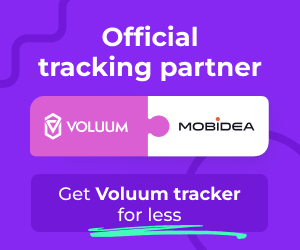 Intro
Today we're sharing a veteran and reliable ad network, founded in 2013, you've probably heard of before.
It's called EZmob, and it's a self-serve programmatic ad network that's perfect for performance marketers, affiliate marketers, and media buyers.
EZmob has a good share of mobile traffic, as you might expect, but don't let the name fool you – they also have plenty of desktop traffic on a 65/35 split for you to ramp up any desktop or mobile campaigns. You may also target in-app and/or mobile web traffic if your campaign requires it.
So who, or what, is EZmob?
EZmob is a global advertising network with more than 80,000 publishers in over 160 countries and 3B ad requests per day! EZmob offers different mobile ad formats, traffic sources (including direct publishers and premium 3rd party traffic) and platforms, through a single self-serve client interface and a managed accounts team.
Advertiser features include:
Launching popunder, classic push ads, in-page push ads, native ads, and banner ad campaigns.
Comprehensive targeting features tailored to promoting affiliate campaigns.
Detailed real-time reporting interface.
Smart conversion-targeting bidding automation.
Optimization by any targeting feature + whitelisting/BL + IP + Audience.
Premium support via Chat, Email or Ticket desk.
Deposit with a variety of payment methods (PayPal, Wire Transfer, 3DS Credit Card, Paxum, Payoneer, WebMoney, Bitcoin and Capitalist).
Managed accounts are possible for relevant clients.
Display & Native: 1B daily requests
Pop: 2B daily requests
Push: 10M direct push subscribers plus 100M syndicated push subscribers
Floating Push (In-Page Push): A popular banner format which mimics Push ads
Check out update the inventory here. Also, check out EZmob's Combos report, which provides media buyers and affiliates with the most competitive and converting targeting combinations. Each targeting combination or 'combo' gives advertisers suggested bids and available impressions per Country, ad format, and ad vertical.
The great thing is when you buy traffic with EZmob DSP, you can count on premium traffic, the guys at EZmob DSP put their inventory through rigorous traffic filtering and monitoring processes that make sure advertisers receive nothing but human traffic.
As a result, you'll get an audience that's more engaged with your offers.
In addition to their proprietary software and ad tech, EZmob utilizes Adkernel's ad server in conjunction with several inventory monitoring solutions such as Botman and FraudScore for pop and push inventory and Pixelate for display inventory.
These leading industry services are used to filter bot traffic and make quality traffic buys. It's also the same software used by many other top ad networks.
This is the main reason you'll get no accidental clicks and high converting traffic for your campaigns.
So let's look at how you can use EZmob to tap into high quality traffic sources to create high performing ad campaigns and boost your ROI.
Registration
True to form, EZmob does, in fact, make things easy!
Simply click the Advertiser Registration link on the website to get the ball rolling.
Once you've filled out the form, click Register, and then check your email for a verification link.
Next, log in, and you'll be instantly transported to the EZmob dashboard.
Ready to get started?
Sign up with EZmob today using the promo code EZID23 and get a $100 bonus added to your account after your first deposit of $300!
Advertiser Dashboard
The EZmob dashboard is well presented, with an all new UI interface that's a piece of cake to navigate.
The key tabs to familiarize yourself with are as follows:
Funds
Profile
Manage Campaigns
You can also access the HelpDesk and Online Chat from the dash.
Profile
Starting with the Profile, fill this out to include all the mandatory fields (Name, City, Street Address, Skype, Business Name, Company Website, Business Description, and Country) and click Save.
The Postback URL to use with your tracker can also be found from the Profile tab. This includes your advertiser ID and Click ID. EZmob integrates with most popular trackers, including Voluum and BeMob.
Check out the help files if you need any more info on how to set this up with your tracker.
Make sure to use the available macros with your tracking link, which will help you to optimize your traffic later.
Funding Your Account
You can add funds to your account with multiple payment methods, some of which have very low fees.
The minimum deposit amount is $100, which you can deposit via the dashboard with PayPal, Paxum, Bluesnap and Credit Card. To deposit via any other method, contact support and they will provide you with the address.
You can see your current balance from the Funds tab and the Campaigns interface, as well as on the main dashboard.
Creating a Campaign
Another neat thing about the new design is the dedicated Campaign and Reporting interface.
This allows you to create campaigns in a choice of ad formats and has many advanced targeting features which help make your campaign a success.
From the Campaign page, you'll see five menus.
Reports: Native, Push, Floating Push, Popunder, Display.
Campaigns: Create Native, Create Push, Create Floating Push, Create Popunder, Create Display, All Campaigns, Creatives.
Referrals: Grab your referral link.
Settings: Domain Lists, IP Lists, Global Feeds Blacklist.
Help Center: Get help with your account.
Let's click to create a Push ads campaign.
First, give your campaign an intuitive name, then add your campaign budget and limits.
This should be fairly straightforward, especially if you've ever created a campaign on any other ad network before.
EZmob uses the CPC and CPM cost models, and includes an option for managed campaign service for VIP customers.
The steps here are for advertisers who wish to configure their own settings for their campaigns. That said, I found the direct chat to be particularly helpful, so don't be shy to reach out if you get stuck! Create a chat with EZmob's team right now!
Ad Formats
There are 6 available ad formats on EZmob, as seen from the Campaigns menu:
Native
Classic Push Ads
Floating Push (In-Page Push Ads)
Popunder
Display
Some of these ad formats may be familiar to you, while others, such as the popular Floating Push ad format, might be new.
For display traffic, the most common banner sizes are 300X250 for desktop and 300X50 for in-app traffic, but we've been told that alerting the EZmob team for your needed targeting will help them adjust more inventory within a reasonable time.
Targeting
Next fill out your Location Targeting, Time Targeting, OS, User Agents, Carriers and more.
For the test campaign, I'm using a Push SmartLink from Mobidea, so I left these at the default settings.
Optimization
For the Traffic Quality and Analytics tab, you can choose to add Domain lists, IP lists, and Feed lists. Select whitelist or blacklist from the dropdown menu and then populate the list with data.
Advertisers can configure advanced automation rules, along with traffic quality filters and bid optimization to manage their budgets more efficiently
To start with, you'll probably want to leave this at the default settings, and then choose to filter the traffic quality once you have some test data in your account.
Next, you have the option to use the new bid optimization feature as part of the conversion tracking section. This will attempt to match the "Cost" metric with the "Target Value" metric in real time.
You should also select a minimum number of clicks, conversions, or blacklisting to use the default bid, so enough data is gathered before smart bidding kicks in.
Note: The bid optimization feature requires postback integration.
Tip: EZmob also recommends limiting your initial campaign bid when you first activate this feature.
Creatives
Once that's done, it's time to add your creatives.
Click to create a New Push Ad.
Fill out the title, description and destination URL, and upload your main image.
Make sure you make good use of all the available Macros on EZmob.
You'll be able to see all your creatives listed in the Push Ads tab.
Click Finish to start your campaign.
You'll now be able to see your campaign from the Campaigns tab, and can edit, duplicate, or view the conversion tracking template by clicking the Actions icons.
Inventory & Traffic
One of the things which makes EZmob an attractive ad network for affiliates is the quality of the traffic and the options EZmob enables you, as a media buyer, to employ.
You can purchase traffic from different sources, platforms, and formats through a single interface.
Making sure you use the tracking MACROS for domains and SubIDs, you can optimize these by ID. This, along with whitelisting and blacklisting sources and clicks, gives you a lot of control over which sources you wanna target. Add the domain macro to your link to pull the domain into your tracking platform.
You can also edit global Domain list, IP lists, and feeds from the campaign setting.
As for the volume of traffic, you can view the EZmob Daily Inventory from the support desk to see updated inventory data segmented by country for the last 24 hours for Push, Pop, and Banner inventory.
From this you can see huge volumes of Push and Pop traffic in literally any country available, the main regions are N.A., EU, LATAM, Asia and Africa in that order.
Banner inventory also has some good US and UK volumes.
It's advisable to check this list first before you plan your campaigns or to ping the support team to find out whether any other traffic opportunities in your desired targeting are available.
In addition to standard image ads users may also add JavaScript banner codes pending EZmob's compliance team's review.
Reporting & Analytics
EZmob offers very granular reporting for both display and XML inventory (push and pop) making it possible to make most campaigns work well.
Once a campaign has been launched users can view reports and breakdown by a variety of groupings such as Date, Campaign, or Country, and get a granular breakdown of advertising and conversion data. This makes optimizing your campaigns a snap.
EZmob recommends focusing on placement targeting (zone for banner or SubID for pop) when launching a new campaign before optimizing out OS/Browsers/Countries. Making sure each traffic source is meeting your KPI more than optimizing out a serious chunk of your potentially loyal users.
Conclusion
EZmob is a great mobile and display ad network that both new users and experienced pros should find amazing use for. They have plenty of volume in top tier GEOs, and a high quality of traffic for many popular ad formats, which really makes it easy to scale when you need it.
The barrier to entry is fairly low ($100) and advertisers can buy traffic at a low cost per click.
Ready for launch with EZmob?
Sign up with EZmob today using the promo code EZID23 to get $100 when you add $300 on your first deposit!
Offers & Verticals
Ad Types: Banner, Pop, Native, Push, Floating Push (In-Page Push).
Cost Model: CPC and CPM.
Push: AV, Cleaner, Crypto, Gambling, Betting, Sweepstakes, Dating, Apps.
Pop: Apps & Utilities, Gambling, SmartLinks, Mobile Content.
Note: Many networks and advertisers are reselling EZmob traffic through SmartLinks, which should tell you something about the quality of the traffic.
Payment & Investment
Minimum Deposit: $100.
Methods: Paxum, Payoneer, WebMoney, BTC, Wire, PayPal, BlueSnap, CC, Capitalist.
Ping EZmob on their Facebook, Twitter, or Linkedin!
Support
The team is available on-demand by email, HelpDesk, and direct chat within the EZmob interface. Simply ping them for advice with your campaigns and how to make the most of your budget.
Personal Account Manager: Yes.
Support Response Speed: 1 hour during business hours and 2 hours max during weekends.
Support Rating: Excellent.
Contact Methods Available: Service Desk, Online Chat, E-mail, Skype, Telegram.
EZmob Verdict
Pros
EZmob is highly recommended, it certainly streamlines buying traffic for big or small media buyers. Being a veteran ad network means you can count on the team at EZmob to get the job done for you. We've seen many networks come and go and EZmob is here to stay.
Amazing variety when it comes to ad formats, EZmob really focuses on the most effective ad formats served on premium publishers, that includes: Popunder, Push ads, Native ads, Banner ads, Floating Push (In-Page Push), Interstitials and more.
Access to a number of platforms with a single interface.
User-friendly interface and wide variety of payment options.
Amazing and helpful chat support for clients.
Cons
Due to the abundance of traffic sources, when you launch a campaign you're going to see many sources involved in delivery. Act quickly and make sure you integrate conversion tracking to help you find the sources that work best for your specific campaign. We've found that after 2-3 of major optimization rounds our conversion rate increased dramatically and that allowed us to start scaling back.
Advertisement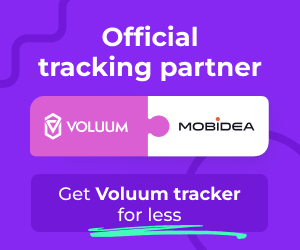 James Howard
Professional Digital Marketer
More articles from James Howard
James lives on a 27' sailboat in the Solent, works from his laptop, and practices calisthenics on the beach. His expertise in digital marketing enables him to write with conviction on various affiliate marketing and digital marketing topics.
Ad Networks
This PopCash Review will allow you to learn how to setup a campaign on PopCash like a true media buying master professional!
Ad Networks
Jump on a super detailed Traffic Force Review. We're gonna review the upsides, the downsides and the features of one of the most popular ad networks specialized in Dating, Nutra and Adult offers.
Ad Networks
Read our in-depth SpyOver review, one of the great native spy tools in the market.