Ad Networks
Last updated on January 18, 2023
by
Jairene Cruz
13 min read
Advertisement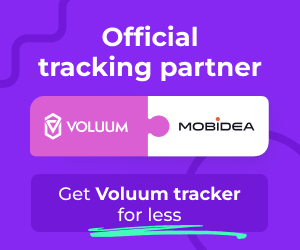 HilltopAds Overview
HilltopAds is a popular advertising network that offers a wide range of features and benefits for advertisers. However, it is not without its flaws. In this HilltopAds review, we'll take a close look at the pros and cons of the ad network to help you decide if it's the right choice for your business.
HilltopAds: Offers & Verticals
Ad types: Popunders, In-Page Push ads, Video Ads
Verticals: Sweepstakes, Pin Submits, Software & Utilities, App Installs, Extensions, Dating, Cams
HilltopAds: Payment & Investment
Cost Model: CPM, CPC, CPA (by request)
Minimum Deposit: $50
Payment Methods: Visa/Mastercard Credit cards, WebMoney, Paxum, Bitcoin, Capitalist, USDT, Union Pay (by request), Paypal (by request) and Wire Transfer (minimum 500 Euro)
HilltopAds: Support
Personal Account Manager: Yes
Knowledgebase: Has a standard FAQ section, but its blog has a ton of information useful for setting up campaigns, targeting, and more.
Support Response Speed: Excellent. The account manager responds within minutes on a business day.
Support Rating: Excellent. HilltopAds sends your manager contact details via the welcome email. The account manager replies promptly and provides the information you need without fuss.
Contact Methods: Skype, Telegram, live chat and email
Email Contact: helena@hilltopads.com
What is HilltopAds?
You have a great product. You know your stuff when it comes to advertising. But there's always room for improvement, right? Maybe you're not reaching your target audience as much as you could be. Maybe you're not making the most of your web and mobile traffic. Enter HilltopAds.
HilltopAds is a global advertising network that has been in the game since 2014. Being in the business for more than eight years, its people know a thing or two about what it takes to succeed in the digital world, one of which is by developing smart tech solutions.
Its self-service platform has been designed to be easy to use so that advertisers can launch and optimize their campaigns quickly and efficiently, resulting in increased engagement with their target audiences.
This ad network delivers more than 73 billion ad impressions per month, the majority of which come from Europe, Eastern Asia, Southern Asia, South Eastern Asia, and North America.
HilltopAds Best Features
What makes HilltopAds different (or similar) to other networks out there?
Here are HilltopAds best features:
Various Ad Formats
Having multiple ad formats in one platform allows advertisers to diversify their promotional tactics in one place.
Currently, HilltopAds network offers three types of ads:
Pop Ads – These are popunder ads available for both mobile and desktop.
In-Page Push Ads – These are ads that show up on a website imitating the look of notifications, allowing it to receive a high click-through rate.
In-Stream Video Ads – Video is the most consumed online content today, which means you can be sure that your target audience will see your ads if you choose this ad format. Your video ad can be shown in two ways: pre-roll and in-video. You can set your ad to be skippable (or not) after the user views a portion of your ad.
While banner ads, direct click, and instant message ads are mentioned on HilltopAds' website, these formats are currently unavailable in the self-service platform.
Self-Service and Managed Option Available
Whether you prefer to manage your campaigns on your own or you're more comfortable with having someone else manage them for you, you can do so in HilltopAds.
The network offers both self-service and managed ad services to valued advertisers. With the latter, your assigned account manager will take care of your campaigns for you.
Auto-Optimization
HilltopAds offers a special feature that automatically optimizes your advertising campaigns. Campaigns are automatically optimized based on predefined criteria.
For Popunder ads, the following parameters can be set:
Period – choose among 1, 2, or 3 days; 1 or 2 weeks; or 1 month
Impressions – could be higher or less than the indicated number of views
Spend – could be higher or less than the indicated amount (in dollars)
Conversions – could be higher or less than the indicated number of conversions (for this to work, you must first set up s2s postback for conversion tracking)
eCPA – could be higher or less than the indicated effective Cost Per Acquisition (again, you must set your postback tracking for this to work)
For In-Page and VAST/VPAID Video ads, the following parameters can be set:
Period
Impressions
Clicks – could be higher or less than the indicated number of clicks
Click Thru Rate – could be higher or less than the indicated CTR
Conversions
eCPA
The zones that have passed the set conditions will automatically be placed on a blacklist so that you will no longer purchase traffic to these non-performing zones. This gives you the peace of mind that you're not wasting money on traffic that isn't converting.
However, this is actually more of an auto-blacklist, as it does not help you automatically adjust bids or whitelist zones that perform well. To gain access to this feature, send a message to your account manager, as it is not included in advertiser accounts by default.
High Volume of Traffic from Direct Publishers
Altogether, the network's ads deliver more than 73 billion monthly ad impressions from HilltopAds' direct publishers.
Its publishing websites are a mix of the following:
Entertainment sites
Video/Movies
Gaming sites
File hosting
Dating
Downloads
Social
eCommerce
Finance
Music/MP3
Streaming/Sports
Different Payment Models for Buying Traffic
When it comes to choosing a payment model for your advertising needs, you have a few options to consider in this ad network. These are cost per mile (CPM), cost per click (CPC), and cost per action (CPA).
The most common payment model is CPM, which is where you are charged a set amount for every 1,000 impressions of your ad. This is available for pop ads, in-page push ads, and video ads.
CPC is where you are charged each time someone clicks on your ad. This can be a pricey option, but it can also be more effective if you have a strong call-to-action in your ad. This is available for in-page push ads.
CPA is the most expensive option, but it can also be the most lucrative if you have a good conversion rate. With this model, you are charged each time someone completes an action that you designate, such as signing up or making a purchase. To create a CPA campaign, you have to reach out to your account manager as it is not available on the self-service dashboard.
In-House Security and Anti-Fraud System
HilltopAds' In-House Security and Anti-Fraud System is top of the line. With it, advertisers can be confident that their ad campaigns are running with minimal bot and fraud traffic.
Its system works by constantly monitoring for fraudulent activity, automatically filtering out bot traffic and views coming from suspected click farms. Combined with the AdsExplorer tool, the platform can prevent the display of malicious ads, thereby ensuring immediate ad control and audience protection. This ensures that the ads are not only effective but also safe from fraudsters.
Tracker Integration
If you are using third-party tracking platforms to monitor your campaigns (as you should), you'd be happy to know that HilltopAds integrates with the leading trackers of today. This includes Voluum, BeMob, RedTrack, Binom, AdsBridge, Keitaro, AppsFlyer, and PeerClick.
If none of these work for you, simply use the postback URL provided by the ad network, customize the tokens to match your tracker, and you'll be able to connect your HilltopAds account to your tracker in no time. The postback URL also allows you to pass conversion information to HilltopAds, which is necessary for CPA campaigns.
Top Converting Offer Verticals
HilltopAds' traffic converts well for a long list of offer categories, including:
Sweepstakes
Pin Submits
Software & Utilities
App Installs
Browser Extensions
Mainstream and Adult Dating
Cams
This is just a small sampling of the many offer verticals that this ad network's traffic can work well. If you don't see your particular offer vertical here, there's no reason not to test since the bid prices are affordable enough.
Comprehensive Targeting
HilltopAds has a wide range of targeting choices available to ensure that its advertisers are making the most of their campaigns. These include:
Geo
Browser
OS
OS version
Device type
Mobile carrier
Connection type
Language
IP Range
Brand mobile device
ISP
App (This includes various browsers and apps, including Facebook, Tiktok, Youtube, etc.)
You also have the option to target specific states, cities, and IP+user agent combinations, but you need to reach out to your manager for these.
Another way to filter your audience is via traffic segments. There are 6 available segments/channels in this ad network, and these are:
Non-Mainstream Low, Medium, and High Activity
Mainstream Low, Medium, and High Activity
Non-Mainstream is simply for adult sources.
Estimation Tool
To help its advertisers estimate their campaign's results, HilltopAds has an Estimation Tool available in the dashboard. Just select your ad format, traffic channels, browser, OS, and geo, and you'll be able to see how much traffic you can expect to receive.
The data displayed is based on the previous day's stats.
You can also use this tool to compare different traffic types and geos to see which one would be more effective for your needs.
RTB Option
If you're a media buyer purchasing ad impressions in bulk, HilltopAds has an RTB (Real-Time Bidding system) option available. This allows you to buy ad space in real-time, giving you more control over your media buying activities.
To use this feature, reach out to your account manager, and they will set everything up for you.
Real-Time Reporting
HilltopAds' reporting system is pretty standard. With it, you'll be able to track your campaigns' progress in real-time, so you can make necessary changes on the fly. This is especially useful for optimizing your campaigns for better results.
User-Friendly and Multilingual Dashboard
The HilltopAds dashboard is designed with the user in mind. Everything is laid out in an intuitive way, so you can easily find what you're looking for.
Another great feature that other platforms don't prioritize is the ability to change the platform language to a different one. You can change the language of the platform to any of the following:
Portuguese
Chinese
Spanish
Russian
Indian
German
English
Excellent Support Team
And if you ever need help with anything, simply contact the support team. The team is available 24/7 via live chat and ticketing system, so you can be sure that someone will always be there to assist you. Based on experience, the account manager is very hands-on and responds immediately. She also proactively provides tips when it comes to campaign creation. For instance, my account manager chatted me up and suggested that I remove low-quality segments in my campaign for better results.
How to Start Advertising with HilltopAds
If you're interested in advertising with HilltopAds, you'll be happy to know that the process is pretty straightforward. Let's discuss the steps.
Creating an Account and Funding It
First, you need to create an account here.
This sign-up page is the same for both advertisers and publishers. Just fill out the fields, and you're good to go. You can immediately access your account, though you would still need to confirm your account before you are able to do anything.
After confirming your account, you would need to deposit funds into it to be able to run any campaign. But first, you must fill out the Invoice information. Without these, the option to top up your account will not be available.
Click on My Account on the left-hand menu. On the new page, go to the Invoice Information tab.
Once done, select "Add Funds" on the menu, and the funding options will now show up. Available funding methods are:
Paxum
Bitcoin
Capitalist
WebMoney
USDT
UnionPay
Credit Cards
Wire Transfer
For wire transfers, the minimum is 500 Euro. For all the rest, the lowest you can top up is $50. If you see only a handful of payment options on your dashboard and you want to try a different funding method, you can reach out to your account manager. They reply within minutes and can quickly open up other options for you.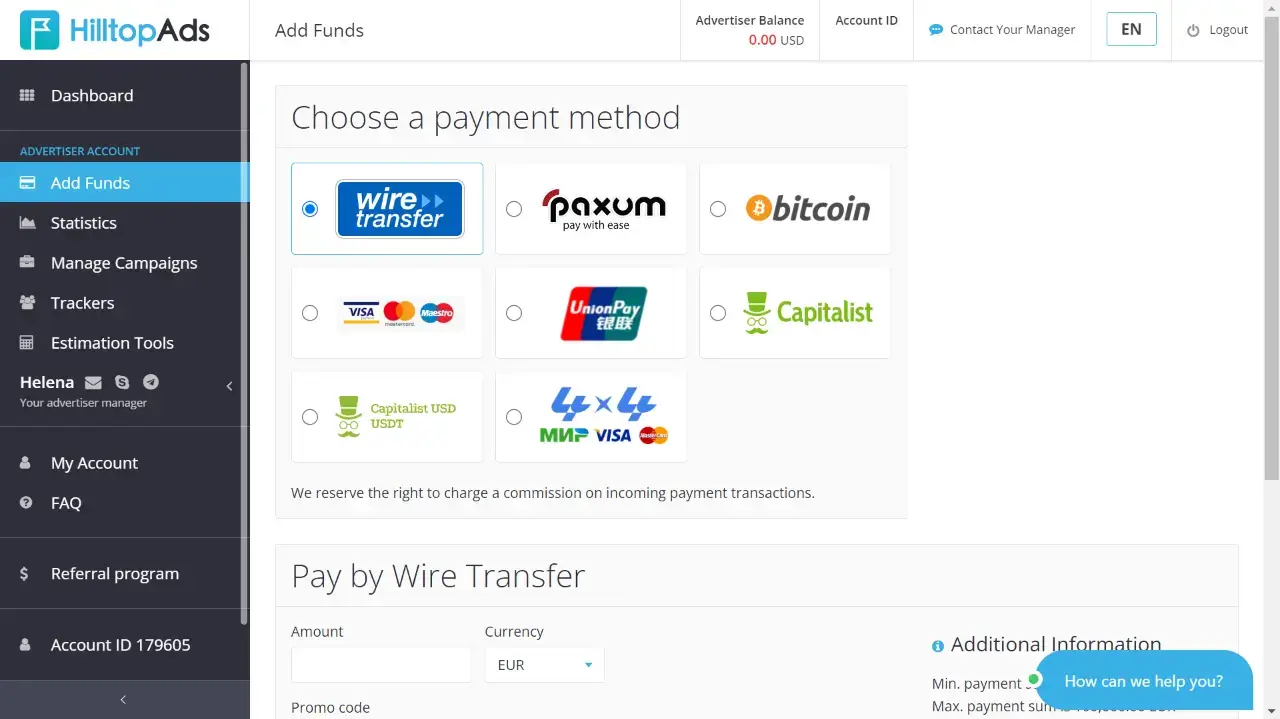 Use the promo code MOBIDEA to get a $20 bonus on your first deposit of between $100 and $500. Use the promo code MOBIDEAVIP to get an additional $150 for your first deposit of $1,000 or more.
Creating Your First Campaign
Once your account has been funded, you can start creating your ad campaigns. To do this, go to the "Manage Campaigns" tab and click on the "Add Campaign" button.
1. Campaign Details
From there, you'll be able to choose your campaign details.
For Status, you can choose to have the account active or paused once it's approved.
For Ad Format, you can choose among the following:
Popunder desktop
Popunder mobile
In-page desktop
In-page mobile
Video VAST desktop
Video VAST mobile
While you may see banner desktop and banner mobile in the choices and can select them, you will just be told to contact your account manager for info. I reached out to mine upon seeing the notice and was told that these are not available at the moment.
Choose the payment type. The options are CPC or CPM. If you want to create a CPA campaign, ask your account manager to set one up for you.
Next, choose the Traffic Channels as shown below: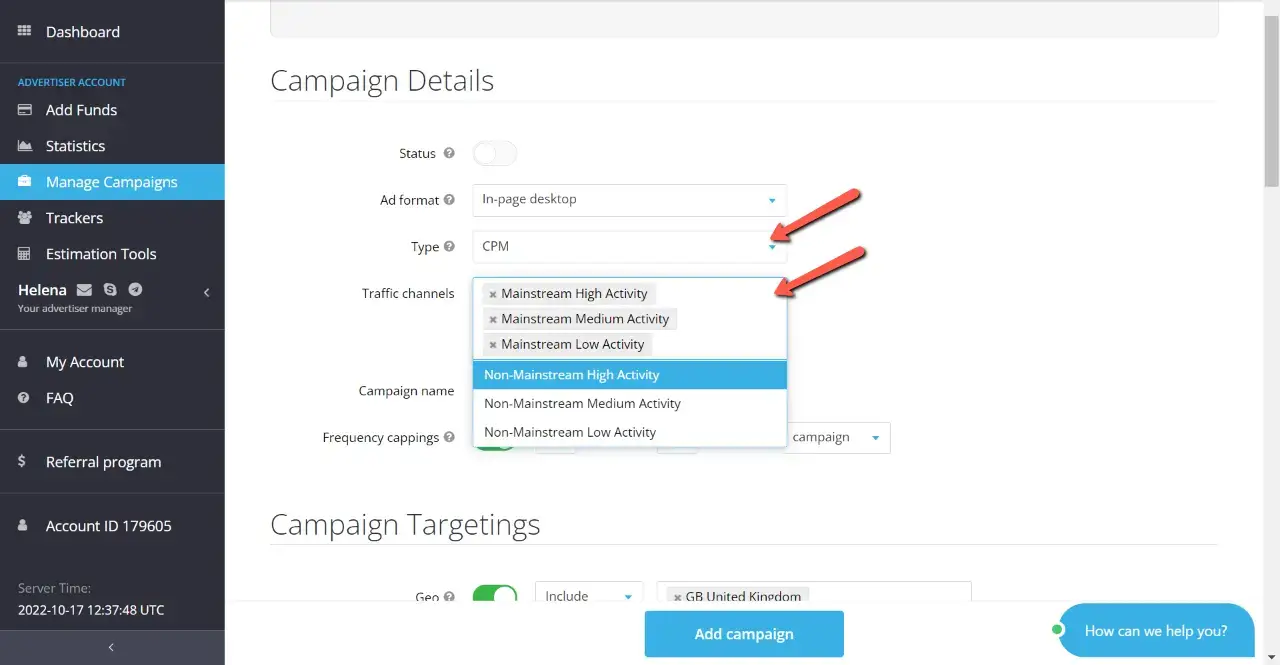 Add a name for your campaign, then select the frequency of your ad. If using in-page push, you can assign the frequency on the banner or campaign level.
If you choose to promote popunder desktop or mobile, you would be asked to input the link in the Final Destination URL field. If not, the URL field will be hidden. There will be a separate section for your creatives later on.
2. Campaign Targeting
This section is where you narrow down your audience. Refer to our list above (under Comprehensive Targeting) for more details on what you can target.
When it comes to geolocation, you can choose more than one. You can even select per region or group (Europe, North America, Asia, Tier 1, Tier 2, etc.)
One thing different about HilltopAds' targeting is the App filter. There are more than a hundred apps available, listed in alphabetical order. However, the dropdown only goes as far as "Internet Browser Pro". If you know the name of the app you'd like to target, let's say TikTok or Youtube, then you can just type it out, and it'll appear.
3. Campaign Limits
This is where you set your campaign limits, and it is purely optional. You can set the following here:
Daily impression limit (minimum of 15,000)
Total impression limit
Daily budget limit (minimum $20)
Total budget limit
You can also set the daily limit usage algorithm — either ASAP (use your budget immediately) or evenly (spend your budget evenly throughout the day).
4. Campaign Schedule
This allows you to set the dayparting or weekly schedule of the campaign.
5. Creative Assets
This section will only appear if you choose to promote either in-page push or video ads.
Click on the "Add New Image" space to upload the images or videos and get started in creating an ad. You can also just drag and drop your files here.
For in-page push ads, you need to add the following:
Image sized 192px by 192px
Final destination URL
Title with max 30 characters
Description with max 120 characters
You can create up to 10 variations.
To keep adding creatives, just upload a new image, and a new push variant will be created. You can also upload all your images in one go (up to 10). Just make sure to fill out all required parts of the ad, or you will not be able to save the campaign.
One thing to keep in mind is that HilltopAds has several restrictions when it comes to promoting via in-page push notifications. For instance, scare tactics, branded images, and adult offers are not accepted. For more information regarding push notification restrictions, visit this page.
For video ads, you need to add the following:
Video with a maximum of 40MB
Skip Video – the number of seconds the video must play before the "Skip Ad" notice appears for the user.
Final destination URL
Again, you can have up to 10 ad variations per campaign.
6. Traffic Volumes and Bid
Once you've got your targeting set up properly, you will be shown an estimate of traffic volumes.
You'll find a graph that shows the possible ad impressions you can get based on your bid. Likewise, you'll be shown the minimum and premium CPM bid amounts and the average impressions for a specific bid.
The lowest possible bid for CPM is $0.005, while the lowest possible bid for CPC is $0.01.
You'll also see the recommended and premium bid, which can help you decide how you want to set your bid. The Recommended Bid is the perfect combination of cost and impressions, while the Premium Bid is the highest bid to get the most impressions.
Once you're satisfied with your settings, simply hit the "Add Campaign" button, and your ads will be sent to automatic moderation. This usually takes just a few minutes.
HilltopAds Pros and Cons for Advertisers
This HilltopAds review will not be complete without us evaluating the pros and cons of this network. Here's what we found:
Pros
Wide range of ad formats available, including in-page push, video, and popunder ads.
Targeting options are comprehensive. The App targeting is not common among ad networks, but can be very useful.
Traffic volumes are high, with the potential to reach millions of users.
Advertiser support is excellent.
Cons
The ad network can throttle your traffic, so it would be best to reach out to your account manager if you want to scale.
Minimum daily budget is $20, which may be too high for some advertisers.
Traffic quality is unpredictable. It would be best to always target High Activity users and avoid Low Activity traffic.
How to Earn Money as a Publisher with HilltopAds
If you're a publisher, you can sign up for an account in HilltopAds and start earning money by displaying ads on your website or blog. HilltopAds accepts traffic from anywhere in the world. Your website can have either mainstream or non-mainstream (adult) content.
Getting Started
As previously mentioned, the sign-up page is the same for both advertisers and publishers.
You can actually have both a publisher and advertiser account. If you signed up with the same email, you can access both of these accounts in one unified dashboard.
Once you've signed up and confirmed your account as a publisher, go to the Manage Site & Zones section.
Click on the Add Site button. On the pop-up window, add your website's domain name and select whether it's a mainstream or non-mainstream site.
You will then be asked to verify your ownership of the site by either uploading a file to the root of your website or adding a meta tag to your website's HTML.
Once verified, you can then create an ad zone. You can choose to display in-page push, video ads, or popunder ads. If you don't know which of these works best for your audience, you can always use the Multi tag.
The Multi tag is a piece of code that will automatically rotate all available ad types, so you can test which one works best for your traffic. Note: If you are using Google Adsense or other similar advertising network, you should avoid showing popunder ads as you will likely be banned from Adsense.
After creating your ad zone, you will be given a snippet of code to add to your website.
Monetizing Your Traffic
Once you've added the code to your website and your ads are live, you will start earning money based on the impressions your ads generate from your traffic.
HilltopAds uses a CPM pricing model, which means you will be paid based on every 1,000 impressions. Rates will vary depending on the country of origin of your traffic, as well as the type of ad being displayed.
Payments are made weekly via PayPal, WebMoney, Capitalist, Paxum, Bitcoin, USDT (Tether), or Wire Transfer. The minimum withdrawal amount is $10, except for wire transfers which requires $1,000.
Referral Program
If you want to earn more, you can refer other people to either be a publisher or an advertiser in HilltopAds. You'll get 5% of what HilltopAds earns from your referred publisher's traffic or 5% of what HilltopAds earns from your referred advertiser's ad spends.
HilltopAds Pros and Cons for Publishers
HilltopAds has a number of pros and cons that you should consider before signing up for an account as a publisher.
Pros
Promises 100% fill rate with no blocked impressions
Weekly payments
Low minimum withdrawal
Option for Multi tag
No minimum traffic requirement
Cons
Does not provide CPM estimates per geolocation
Auto-optimization can only blacklist and does not include bid adjustments for good-performing zones or adding to a whitelist
In Conclusion
All in all, HilltopAds is a great tool for those who are looking to get their ad campaigns up and running quickly and easily. Its simple-to-use interface makes it easy to create and manage your campaigns, and the extensive range of features means that you can tailor your campaigns to suit your specific needs. The only downside is that you need to monitor your campaigns closely for bot traffic that may pass through.
Overall, HilltopAds is a solid choice for advertisers who are looking for a well-rounded advertising solution. So if you're in the market for an easy-to-use, feature-rich ad tool, then HilltopAds is definitely worth checking out.
Advertisement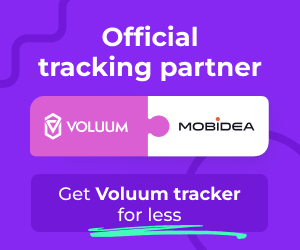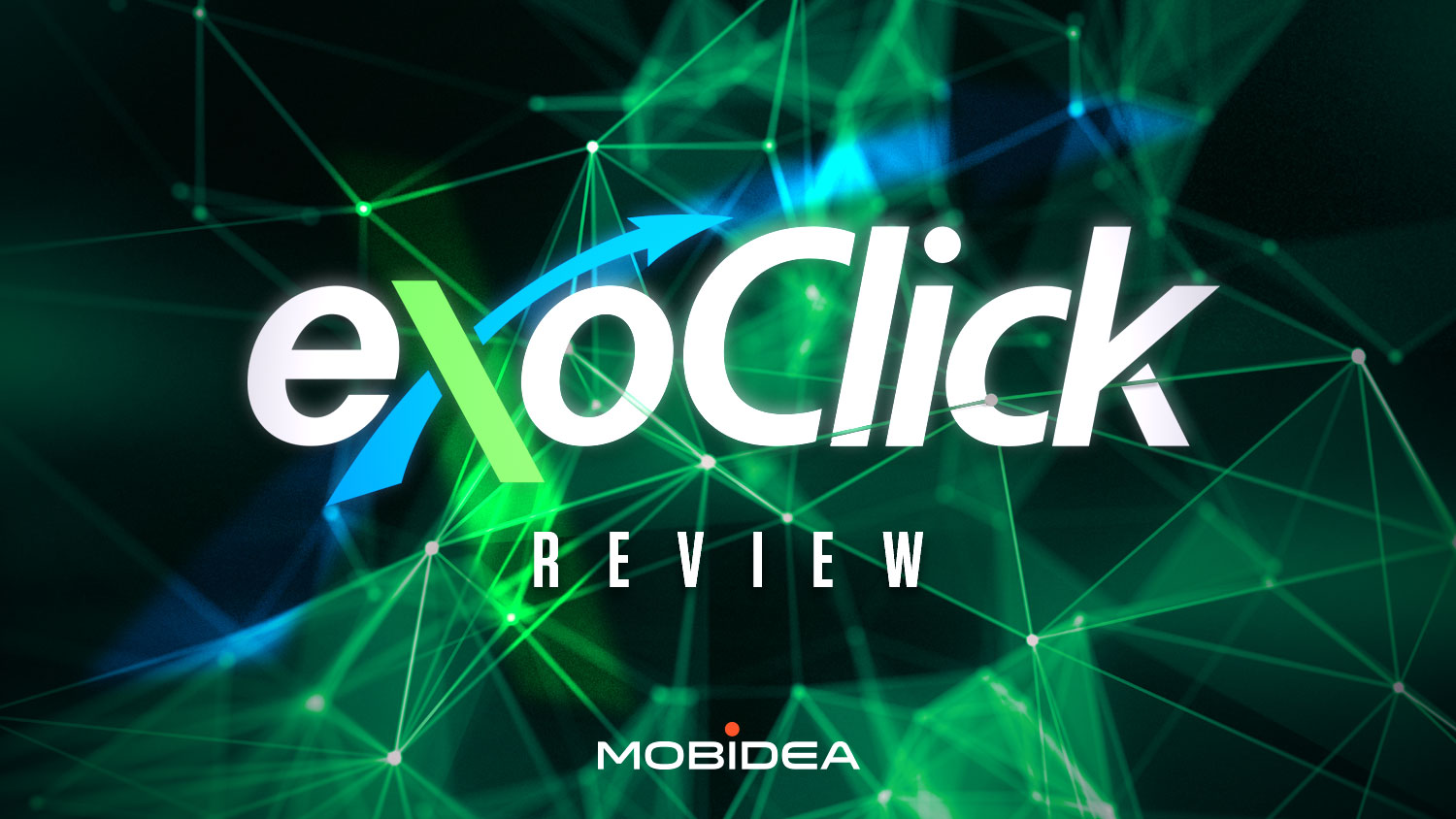 Ad Networks
ExoClick is one of the top adult ad networks where you can get awesome traffic! Read our ExoClick review and find out why!
Ad Networks
Check the latest and fresh MegaPush Review! Learn how to make money on MegaPush by correctly optimizing your campaign and putting the platform features to their best use.
Ad Networks
Read our ActiveRevenue review and get to know how to create profitable campaigns in their platform.