Case Studies
Last updated on December 7, 2021
by
Mobidea Academy
8 min read
Advertisement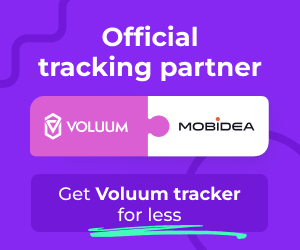 So, it goes without saying that VPN offers are BIG business. But don't just take our word for it!
According to the VPN Adoption Index by Atlas VPN, VPN downloads have officially reached 277 million in 2020 worldwide, with an adoption rate in the U.S. alone of 12%
That's a heck of a lot of VPN offers waiting to be converted on. And, with 2021 in full swing, this number is already set to climb sky-high in the months (and years) to come.
As we race down the digital highway (at breakneck speed), VPN offers will continue to ride shotgun! With mighty returns and global popularity like no other, VPN is here to stay!
Now you can set up your VPN campaign straight from the Adcash DSP platform and get unprecedented access to the best of…
⚙️ High Converting Desktop & Mobile Supply Sources
🦾 Built-In Anti-Fraud Technology
🌱 Automated ROI/ROAS Optimization
🎯 Cutting-Edge Targeting Capabilities, and more!
We'll see to it that your offers are always top of mind, with cutting-edge targeting algorithms, high-end traffic, and advanced features.
But, wait! Who are we? Well, before we get into the good stuff, here's a short sharp elevator pitch.
Who is Adcash?
Not wanting to send all the focus our way, the short-sharp version is… we're an online advertising platform for media buyers, affiliates, publishers, and ad networks. Our ads are seen by 200 million unique users per day and we're in 196+ countries (including the impossible to pronounce ones you've probably never heard of). Worldwide, we work to put your campaigns in front of the right audiences, and, after nearly 13 years in the game, we love what we do more than ever.
Right, so back to all things VPN! Numbers are always fun and tend to SHOUT!, where words can only whisper. So what do we bring in month to month (MoM) in terms of VPN returns for our awesome Advertisers? See below…
So, that said, by this point, you might have started to suspect that we're total VPN Geeks.
Well… You're Absolutely Right! We're head over heels IN LOVE WITH VPN (or rather, the insane conversions this vertical tends to bring in, again and again).
So, over the 2020 holiday season, we decided to put our VPN strategy to the test and ran 2x same-same BUT different campaigns. One geared to Popunder Ads and the other to Interstitial.
Related content: What is a Popunder Ad?
We liked what we saw! And, here are our results. Unedited and delivered straight to your digital door for you to use and peruse for your next campaign. We've also got a few post-campaign findings that we'll share with you along the way.
Campaign #1: VPN, (Using Popunder & CPA Target Bidding)
So, campaign #1 dug into VPN traffic using Popunder as a format and pulled its traffic using CPA Target Bidding and a feature. Here are the pre-populated settings initially plugged into the platform.
Offer Type: VPN
Targeting Region: UK
Ad Format: Popunder (Landing page)
OS: Desktop
Bid: CPA Targeting Bidding (with a $30 CPA goal)
Target: Arts & Entertainment related websites only.
Pop-Under 101 ✏️
An ultimately effective way to bring in click-throughs and a top-seller globally. These ads are more subtle than their Pop-Up counterparts, whereby they only come up when your audience is done with what they're doing onsite, appearing in a new tab. They stay top of mind and bring in your readership with a quick, easy to grasp, and visually appealing display.
Don't believe us?
Here are 5 Reasons why popunders are so effective.
At the end of the 2 month period, the results started to pour in. Here's what came back.
Campaign #1 (Popunder) – Results
Note: The below information is based on a series of statistics that carry no manual optimization. Ie. CPA Target Bidding was utilized from the start of the campaign to the end.
Campaign Period: November 1st to December 31st, 2020
Overall Impressions: 2 434 168
Overall Sales: 40
Conversion Rate: 0.0016%
Total Spend: $771.09
Total Cost Per Conversion: $19.27 (35.77% cheaper than the initial $30 target)
Total Revenue Earned: $1200
Total Profit Generated: $428.91
Return on Investment (ROI): 55.62%
So, with the campaign done and dusted, you're looking at a 55%+ return on Investment, with a 35%+ save on Cost Per Acquisition (from the original $30), and all thanks to the automated CPA Targeted Bidding Feature.
Now, at this point, you might have seen CPA Target Bidding coming up again and again. That's because it's truly awesome!
Let's digress ever so quickly to unpack why we used the CPA Target Bidding Feature in both of our Holiday Season campaigns.
Talk To Me About CPA Target Bidding?!
CPA Target Bidding is a new and exciting Adcash platform feature that automatically optimizes your campaign's traffic and performance metrics in order to maximize overall conversions. What does that mean exactly in human language? Well…
As an advertiser, you'll set your original CPA (cost per acquisition) target for the campaign you're setting up.
From there, the ultra-fast Target Bidding feature will automatically secure a lower cost (CPA) to what you're currently paying for traffic.
This is done through a series of machine learning algorithms that are able to identify the best bid for each impression by adjusting to traffic performance changes/fluctuations on the fly. This all happens in the blink of an eye and takes out all the guesswork.
The results? You always get the maximum number of conversions available for your ad!
To find out more about CPA Target Bidding and a host of other new and improved features, check out this handy guide, or else head over to the CPA Target Bidding Support Page and get to grips with the inner workings of this cool new feature.
Moving swiftly along to…
Campaign #2: VPN, (Using Interstitial Ads & CPA Target Bidding)
Okay, we've shed a little light on CPA Target Bidding and why we'll be using it in both of our case studies, but why Interstitial Ads? Why do we like them and why should you care?
Offer Type: VPN
Targeting Region: UK
Ad Format: Interstitial
OS: Desktop
Bid: CPA Target Bidding, (with a $30 CPA goal)
Target: Arts and Entertainment Websites (only)
Interstitial Ads 101 ✏️
Known for their wide reach, and with a fixed delay in exit times up to 5 seconds long. This countdown window ensures your ads will always be seen by the end-users. Plus, the formats contain space for eye-catching visuals, displayed on larger browser windows, which will draw attention in half the time.
Find out why Interstitials are the ultimate cure for banner blindness and skyrocket your VPN traffic with top ad formats!
See also: Mobile Ad Formats and Mobile Ad Sizes: Essential Guide
Okay, so same offer. Same targets and same bid point, but with a little Interstitial Ingenuity thrown in for good measure. With the same target audience in place, let's see what came from the change-up in format.
Campaign #2 (Interstitial) – Results
Note: The below information is based on a series of statistics that carry no manual optimization. Ie. CPA Target Bidding was utilized from the start of the campaign to the end.
Campaign Period: November 1st to December 31st, 2020
Overall Impressions: 391 736
Overall Sales: 12
Conversion Rate: 0.46%
Total Spend: $150. 73
Total Cost Per Conversion: $12. 56 (58.13% cheaper than the initial $30 target)
Total Revenue Earned: $360
Total Profit Generated: $209.27
Return on Investment (ROI): 138.83%
Okay! It would appear the end target audience was more receptive to the offer that used Interstitial Ads in their comms! With a 138%+ ROI and much much lower intended conversion cost (from the original $30), it would appear VPN campaigns with an Interstitial flare won the race (at least this time).
All in all, BOTH campaigns were a success and… there are universal rules you can apply in your own VPN campaign creation. 🌍
As with most aspects of online advertising (and life in general, I suppose), testing and practice play a vital role in finding the best possible outcome. If you're after the ultimate campaign sweet spot, you're going to want to keep experimenting.
Keep breaking and building and, when you find what works… stick to it like glue and make it better every time!
General Tips, Tricks, and Things To Avoid
Setting Up The Right CPA Target ✔️
Setting up a proper cost for your end CPA Target is a big one. Don't be too greedy on the target, but at the same time, don't undercut yourself either.
At the end of the day, the CPA Target will tend to deliver conversions at a lower price than your initial cost.
Why?
Because the algorithm is SUPER powerful and working around the clock to save you money and to increase your end conversions.
So, trust it! It won't let you down!
Set your bidding higher than you might have done in the past and, if your targeting is accurate (and it ends up converting nicely), you'll get cheaper conversions, every time, with Adcash CPA Target Bidding!
Match Your Landing Page with the Right Supply 💣
So, this an important one. When you're putting together your landing page you want to make sure you're tailoring it to the right traffic. In the case of the above two comparisons, it was the Arts and Entertainment sector.
But what might you be targeting in your campaign comms?
Find your niche and speak their language. Build high quality, attention-grabbing, and ultimately unique landing pages every time and your audience is sure to follow, with the right targeting of course). And If you're looking for a few surefire tips to take your landers to the next level, then check out the ultimate guide to landing Page optimization right here and get to grips with all you need to know to knock the competition out of the park.
Set a Large Enough Daily Budget 💸
Since the target (and CPA) are high, a major key to success will be to have a large enough daily budget. If you aim at spending 15$ daily, your chances of getting proper exposure and volume are almost null.
You'll need to see your campaign as an investment (of sorts). A place where, in exchange for resources spent, you'll be getting back your initial stake PLUS a whole lot more!
Send your campaign buy-in through to the CPA Target motherboard and let the system do its magic! The algorithm will work flat out to find the VPN traffic with the highest potential to convert.
Once this target has been located and touched on, you'll need to bid according to your target once found.
Opt for Site Category Targeting 🎯
While the Adcash User Interest Targeting feature is an effective and dynamic solution in other verticals, it's not quite the solution for VPN Traffic.
The thing about VPN is that it's hands-down totally universal in nature. It covers a wide range of different niches, regions, and verticals and is applicable to almost anyone. With this in mind, User Interest Targeting is just a little too vague for this particular revenue rodeo.
Instead, why not do some site category targeting based on available VPN landing pages and services offered.
Blacklist Certain Zones and Whitelist Others 🚦
A sure-fire way to monitor and regulate your flow of incoming and outgoing traffic is to proactively and constantly blacklist certain Zones (aka unique ad-placements), which have not converted.
No one wants to spend time, energy (and money) on non-converting traffic sources, especially if you're already putting down bids to the tune of $30 and counting (as with the case above).
That being said, once you've run a few VPN Bids and once you have enough post-campaign data at your disposal you'll quickly be able to start finding and pinpointing the right (and wrong) Zones in terms of their overall conversion potential.
Create separate CPM-based campaigns per Zone with the intention of scaling up and maximizing your campaign ROI and profit point.
To do this, you're going to want to figure out your VPN Brands' top target countries/regions so you always know where and how to target your resources. Figure out if there are matching countries on your traffic source so that you can understand and convert on the resulting volume and potential.
That being said, the exact same logic and steps apply to your ad-format selection.
Now and moving forward into the future!
Onward! To VPN Victory!
So, with two more successful VPN campaigns sent out the door and a whole lot more ready and waiting to be converted, the question is.
What are you doing to take your VPN Online Advertising to the next level? As we said, we LOVE VPN offers, and, having been optimizing and refining our VPN campaigns, day and night since the beginning, we like to think we know a thing or two about it.
So, reach out to Adcash right here if you need help, anytime, and they'll help equip you with the skills you need, from tailored tips and tasty trends to optimization hacks and far-out features.
All the best for your VPN Victory, and see you on the other side of awesome!
Advertisement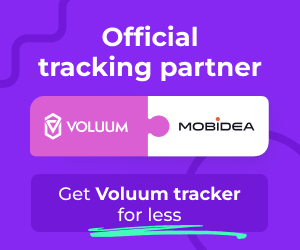 Case Studies
This case study will provide all the steps you need to know about promoting a successful affiliate offer!
Case Studies
AdvertisementIntroduction We are sure that by now most of you are already familiar with the In-Page Push ad format. For…
Case Studies
This advertiser got a 106.39% ROI in just 2 days.