Guides & Tutorials
Last updated on September 21, 2023
by
Jairene Cruz
20 min read
Advertisement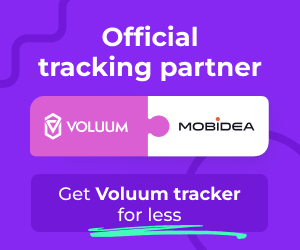 TikTok At a Glance
TikTok: Offers & Verticals
Ad types: Video and Image Ads
Verticals: Mainstream
TikTok Payment & Investment
Cost Model: CPM, oCPM (optimized CPM), CPC, and CPV (charged by 2-second or 6-second views or video completion)
Minimum Deposit: $20
Payment Methods: Paypal, credit card, bank transfer, and local e-Wallets
TikTok: Support
Personal Onboarding Manager: No
Support Response Speed: Slow
Support Rating: Average
Contact Methods: Ticket, Contact Form, email
Email Contact: advertise@tiktok.com
Intro to TikTok & Affiliate Marketing
Promoting affiliate offers can be a great way to earn some extra income.
But if you're relying on the same traffic sources day after day, it can become pretty stale pretty quickly.
So how can you find new traffic sources that will help you keep your affiliate business humming?
One option is to use social media platforms, particularly TikTok.
In this article, we'll talk about utilizing TikTok affiliate marketing, answer why this social network is a great traffic source, and how you can get started.
If you're ready, then let's jump right in!
Why Use TikTok in Affiliate Marketing Campaigns?
TikTok is a short-form, video-sharing app that allows users to create and share 15-second to 10-minute videos on any topic.
The app—available on iOS and Android—has taken the social media world by storm, with millions of users worldwide.
And, for businesses, TikTok presents a unique opportunity to reach a new audience and promote their products or services.
This popular social platform is all about short, engaging videos, making it the perfect place to grab people's attention and drive them to your offer. And since TikTok is still relatively new, there's a good chance that your competition isn't using it yet, giving you a chance to get in on the ground while no one's around.
TikTok is one of the most popular social networks in the world, with more than 1.7 billion monthly active users globally. The average TikTok user spends 52 minutes on the app every day. The platform is particularly popular with teenagers and Gen Z users, with over 60% of users falling between the ages of 16 and 24.
TikTok has become known for its creative and engaging content, with users able to create short-form videos set to music or other audio.
The app has also launched several viral challenges, including the "Dinner Table Challenge" and the "I'm a Nice Person Challenge."
It is available in 154 countries and 75 languages, making it one of the world's most extensively used social media platforms.
How to Promote Affiliate Offers on TikTok for Free
Just like with any social network, affiliate marketers can start promoting offers even without using paid advertising.
Of course, using TikTok ads can help you get views and traffic quicker, but if you don't have the budget or want to test it out first, you can leverage free organic traffic.
Like any unpaid, organic content, this method takes time and effort. You will need to be creative, and you will need to post content that people would want to see.
Once you've gained enough followers, you can send viewers to your website or bridge page through a link on your bio.
The key, then, is to have a TikTok account with a clickable link, so that you can send traffic wherever you want—whether a landing page, a product page, or an offer page.
As of now, TikTok requires users to have a business account and get at least a thousand followers before they can add a clickable link to their profiles.
Now, to get free traffic from TikTok, here are the steps (and some tips):
1. Sign up for a personal account
First, download the app from your app store. Then, create an account. You can use your existing Facebook or Google account or create a new one just for TikTok.
Keep in mind that TikTok limits the locations where your videos and promotions can appear depending on your chosen location (unless your videos go viral).
For instance, if you want to promote in the United States, your account's location must be either Canada or the United States.
For more information on allowed Locations, click here.
Once you're logged in, start exploring! Watch some of the most popular videos to understand what TikTok is all about. If you see something you like, give it a like or leave a comment. You can also follow other users to see their new videos in your feed.
This can give you an idea of the kind of videos that you can make for the offers you want to promote.
2. Switch from personal account to business account
It's pretty easy to switch from a personal account to a business one on TikTok. Just go to your settings and click on the "Switch to Business Account" option.
Once you've done that, you'll be asked to provide some basic information about your business, such as the type of business you have and your contact info (like email address and phone number, though not required).
You will also be allowed to change the display name to something more appropriate for your business. Again, this is not required.
After you've filled out that information, you'll be able to start using your business account just like you would any other social media account.
Among the benefits of having a business-type account is that you'll be able to access analytics data that can help you better understand how your content is performing.
You will also be granted access to Creator Tools, which include the following:
Analytics
Creator Portal
Promote
TikTok Shop
3. Start posting content that will attract your desired audience
If you're looking to attract a specific audience on TikTok, then you need to start posting content that appeals to them. Here are a few steps to take:
a. Figure out who your desired audience is and what kind of content they like to see.
The first step is to research videos that fall under your niche through the TikTok Creative Center.
Look for those with a high number of views, likes, and duets.
You can find what's trending in a specific country, for a specific industry, and within a set time frame. These are good indicators of the type of videos your audience would likely engage with.
You can also research manually by going to the app or to the TikTok website and typing in keywords or looking into the accounts of popular TikTokers that you want to emulate.
b. Research hashtags and trends.
You can get creative and ride on the wave of what's trending (even when not related to your offer) and then simply add a twist that will make the trend relevant to your niche.
There are two things you can utilize on TikTok trends: hashtags and songs.
Suppose you use any of these two (hashtag or song/sound). In that case, you can expect your video to appear on For You Feeds of people who have previously engaged with that specific hashtag or song, increasing your chances of gaining viewers organically.
Keep in mind that your goal is to produce informative and entertaining content; after all, Tiktok is all about having fun!
If you can manage to do both, you'll be well on your way to promoting your offer successfully.
c. Use Duets and Stitch.
If you're active on TikTok, chances are you've seen a Duet.
Duets are essentially two videos playing side-by-side, and they're a great way to create content with other users.
You can use the Duet feature to collaborate with other creators, respond to someone else's video, or even just give your favorite videos a shout-out. This is another good way to ride on someone else's trending video.
The Stitch feature is slightly different, wherein you use the original video as an introduction to your own.
If it's a popular vid, chances are users will wait for and will anticipate your own video to appear in the same frame after a few seconds.
d. Use someone else's videos and edit them.
This is the most popular option for affiliate marketers since they would rather not show their own faces on camera just to promote an offer.
If this sounds like what you'll probably do, then you must research as suggested above, and then identify videos that you'd like to use.
Once you've had a list, get their URLs and download them through video rippers that remove the TikTok watermark like QLoad and Snaptik.
Before uploading them to your account, make sure you apply some edits first. Change the brightness and contrast, extend the video length, utilize trending sounds/songs, and add some call to action.
Keep in mind that TikTok has a very good video evaluation system that detects whether a video is just a re-upload of someone else's original, so you have to do your best to make it seem unique.
Even if your unedited video is not rejected during upload, you might get shadow banned if you leave it as is.
There are a few easy-to-use TikTok video editors online, such as the ever-dependable Canva. You can edit, flip, and stitch together videos with these tools.
4. Post regularly but not too often
You can gain a thousand followers as quickly as within three days by regularly posting relevant and engaging content.
However, try not to post too quickly, like within minutes from each post.
An ideal gap would be at least two hours per post. This way, TikTok won't be suspicious of your account activity right at the onset.
5. Include a Call to Action in every video
Even if you can't direct them to click on the link on your bio (if you don't have that yet), you can always tell them to "Follow for More".
This way, you can increase your follower count quicker than simply expecting viewers to follow your account without prodding.
Once you've gathered enough followers and are allowed to add a clickable link, make sure the content of your webpage is still within the boundaries of the Community Guidelines. It would be better to add a pre-lander than linking directly to an offer to avoid getting your account suspended and all your efforts going to waste.
To gain more traffic, some TikTok affiliate marketers have tried creating multiple accounts by spoofing their devices. While this has proven to be profitable, it was short-lived.
TikTok's stricter measures of requiring a minimum of a thousand followers and verifying identities first to be allowed to have a clickable link in the bio is probably a result of marketers trying to trick the system to earn a quick buck.
If you want a consistent and long-term business, stick to the rules.
Just like in SEO or organic social media traffic, taking this route means investing more time and effort.
But if you do it right, you can get consistent and relevant traffic for free in the months to come.
How to Advertise Affiliate Offers on TikTok
If you cannot wait to grow your audience as discussed above, you can always opt for paid promotions.
Paid ads on TikTok can be highly effective in promoting affiliate offers, as they allow you to target a specific demographic and track your results accurately—highly typical for social media platforms that offer paid ads.
The biggest benefit of advertising affiliate offers on TikTok instead of trying to organically obtain traffic is that users can click directly on the CTA button on the ad, instead of needing to visit the bio page to click on a link.
Before getting around to creating a campaign, you must first learn about the best ad formats you can use on TikTok.
Different Types of TikTok Video Ads
TikTok offers several types of ad formats for advertisers, each with its own pricing model and objective. For this list, we'll focus on those that can benefit affiliate marketers:
In-feed video Ads
These are short, skippable videos that appear in the For You feed, right between other organic videos. They can be between 9 and 60 seconds long, with an optional CTA button. The video optimal length is 15 seconds.
This is the most common TikTok ad type used by affiliate marketers since the goal is to gain as much viewership as possible and encourage clicks without disrupting the user experience.
Brand Takeover Ads
These can be static images or videos that appear when a user opens the app. They can be up to 3 seconds long and can include a clickable CTA button that directs users to your website or app.
Branded hashtag challenge Ads
This is a paid promotion of a branded hashtag challenge, which encourages TikTok users to participate, create, and share their own videos using your branded hashtag.
These challenges usually last for a few days or weeks and usually results to a high level of engagement. However, sometimes the challenge takes over and clouds the original promotion.
TopView Ads
These are full-screen videos that play automatically when a user first opens the For You feed. They can be up to 60 seconds long, with an optional CTA button.
Using the TikTok Pixel
The TikTok pixel is a piece of code that you can install on your website to track conversions and optimize your TikTok ads.
When someone clicks on your ad and goes to your website, the pixel will fire and send data back to TikTok.
This data will help TikTok understand how well your ad is performing and whether it's driving results for your business.
If you're still confused about how the pixel works, take a look at TikTok's infographic below, which explains in a simple manner how their pixel tracks events and conversions.
Why use TikTok's pixel?
As an affiliate marketer, you know how important it is to be able to track your campaign's performance accurately.
But more than that, here are the top three benefits of using the TikTok advertising pixel:
Collect custom audiences: By using Tiktok's pixel, you can create targeted audiences that will help you grow your business. With Custom Audiences, you can target people who have already visited your site or app, making it easy to bring them back for more (a.k.a remarketing). Lookalike Audiences let you find people who are similar to your best customers, so you can reach out to them with personalized messages and offers.
Optimized ad delivery: TikTok pixel allows you to deliver ads to people who are more likely to take action, such as subscribing to an offer, adding an item to their cart, or making a purchase. You can do this by setting an optimization goal, which tells the algorithm what you're trying to achieve with your ad.
Just like the Facebook/Meta Pixel, if TikTok can track the conversions, it can improve its algorithm to show the ads to people more likely to convert (based on your ad objectives).
Better measure ad performance: The TikTok Pixel allows you to measure the performance of your ad campaigns and ensure you're getting a good return on your investment (ROI). By tracking conversion events, you can see how many people are taking the actions you want them to after seeing your ad.
To be able to track affiliate offer conversions, the network you are working with must allow you to install the TikTok pixel on their offer page and the conversion page (the page where users are redirected to after the conversion).
You can check the affiliate program or talk to your affiliate manager if the option is available for them.
If not, you would have to rely on your tracker to monitor conversions and evaluate the campaign performance.
If you yourself are collecting leads or if you want to see the CTR from your landing page to the affiliate offer, you can add the TikTok pixel on your pre-lander.
To install the pixel, you'll need to add a few lines of code to your website.
Once you've added the code, you'll need to configure it to track events such as page views, product purchases, and sign-ups.
Here are the steps to installing the TikTok Pixel:
1. Click on Assets on the menu of your TikTok Ads Manager dashboard.
2. You'll be presented with two options: track App Events or Web Events. If you won't be promoting your own app for the campaign where you'll be using this pixel, choose the Web Events option.
Don't worry if you want to promote your own app in the future and you want to use App Events for your pixel—you can simply create a new pixel by then.
3. On the next page, click on the Create Pixel button.
4. You will once again be presented with two options, this time for the connection method: TikTok Pixel or Events API.
Choose TikTok Pixel, then name your pixel so you can easily identify it. You can use Events API if you plan on linking your tracking tool via API.
Unless you are promoting your own website, products, or eCommerce store, choose "Manually Install Pixel Code." This will require you to copy the code and paste it on the tag of your pre-lander.
5. Choose the Event Setup method.
Go for Standard Mode since this already includes the most common page events you'd typically want to track, such as button click, form submission, add to cart, and more.
6. Copy the pixel code on the next page and place it within the head tag of your landing page.
7. On the next page, you can create events that the pixel will track. You have two options:
URL Events – This is tracked based on URL Keywords like "thank-you" to signal that the user has arrived at a thank you page. This depends on the URL of the final page after conversion; the keyword you added must be included in it for the conversion to count. Event types include View Content, Add to Cart, Completed Registration, and more.
Click Events – This is tracked using web elements such as a button click or form submission on your page. To create this, you must install TikTok Pixel Helper.
Once you've set this up, you can start using your pixel for your ad campaigns.
With the pixel installed, you'll be able to see detailed data about how people are interacting with your ad and webpage. You can use this data to optimize your ad campaign and ensure that you're getting the most bang for your buck.
Creating Your First TikTok Ad Campaign
Any TikTok account—whether personal or business—can start advertising on this social media platform.
However, if you'd like to track your ad campaigns more efficiently, it would be best to use TikTok Ads Manager when running promotions. You can sign up for a new account or use your existing TikTok log-in for this.
Head to the main dashboard of the Ads Manager and click on the Create Ad button on the upper right corner, then follow the steps below.
7 Steps to Create a TikTok Ad Campaign
1. Choose Custom Mode
This ads manager mode gives your full control over your campaigns, complete with in-depth analytics.
2. Select your Objective
If you plan to use TikTok's pixel, choose the Conversion objective. If you can't install the pixel on the offer and conversion page, use the Traffic objective instead.
3. Name your campaign and turn on Create Split Test.
This allows you to create multiple ad groups with different targeting settings, just like with Facebook Ads.
I recommend keeping the Campaign Budget Optimization turned off so that you can keep ad groups running based on performance.
You don't want your ads to suddenly stop because the budget has been reached halfway through your test.
Also, turning it off lets you allocate specific budgets per ad group instead of splitting the main budget among active ones.
4. Create your first Ad Group
This is where you can choose the promotion type (App or Website). Choose website since you'll be sending traffic to your landing page or directly to the offer page using the affiliate URL.
If you are using TikTok pixel, tick the box. If not, ignore it.
Under Placements, choose Select Placements, then leave only TikTok unchecked.
It's up to you if you want to test News Feed App Series and Pangle later on, but to try one traffic source at a time, it would be best to focus on just TikTok.
5. Adjust your targets
Scroll down for the Targeting options. Choose Custom Targeting if you want to be able to hyper-target your audience; otherwise, choose Automatic Targeting.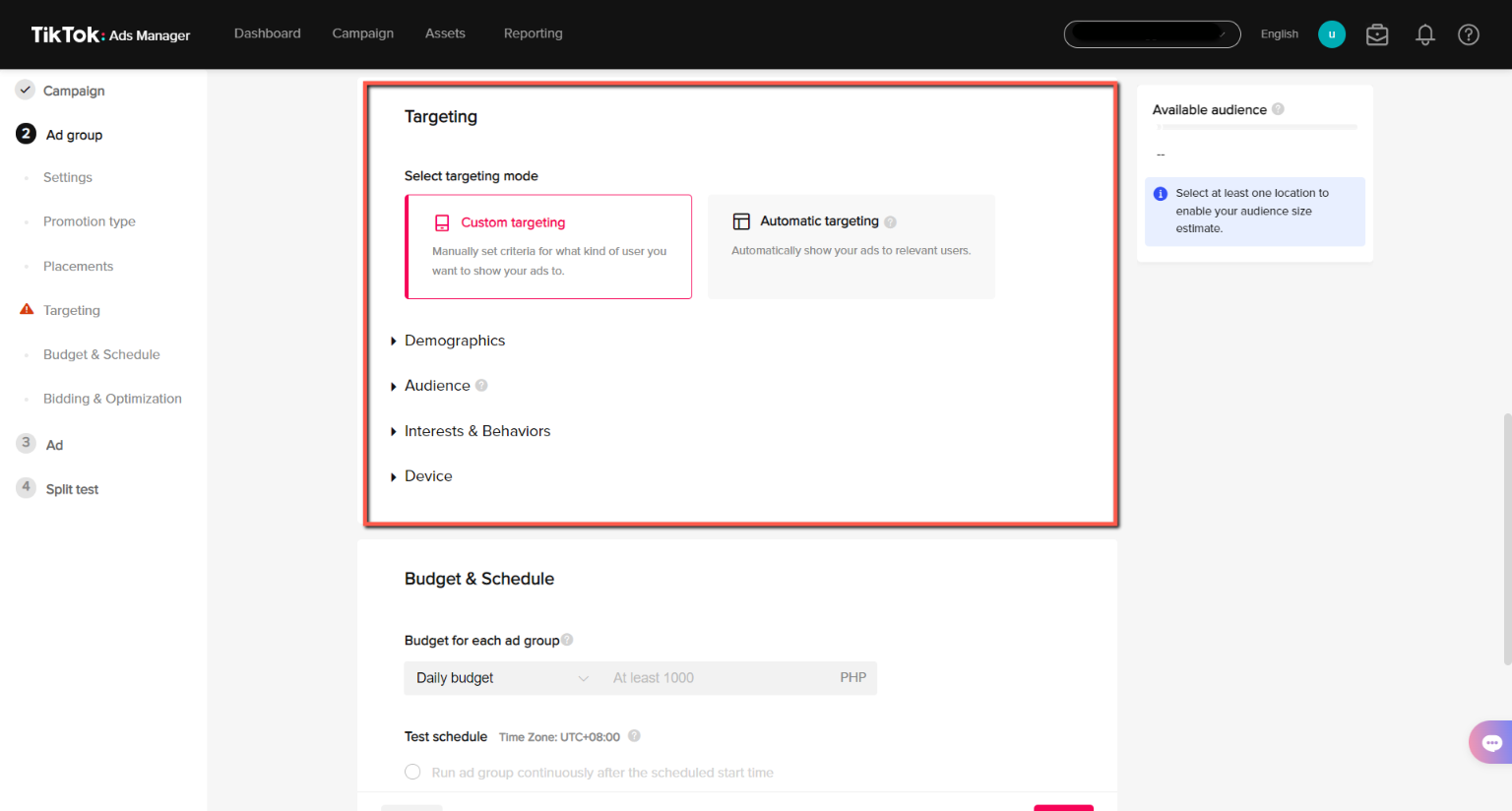 For custom targeting, you can filter viewers based on the following:
a) Demographics
Location
Languages
Gender
Age
Unlike other ad networks and social media platforms, you cannot promote to just about anywhere on TikTok. Your location targeting is dependent upon your TikTok account's geolocation.
For instance, if you want to target US viewers, your TikTok account must be based in Canada or the United States. You won't see the US anywhere else in your Location targeting selection.
You cannot change your TikTok ad account's location once your account is already established.
Make sure you check the Placements and Location help page to see which countries you can choose to be able to promote to your target location when signing up for TikTok Ads Manager.
b) Audience
This is where you can Include (whitelist) or Exclude (blacklist) audiences. You can use this once you have collected a Custom Audience or a Lookalike Audience based on campaigns you have already run here on TikTok.
We'll leave this section alone for now.
c) Interests & Behaviors
This is one of the most powerful ways to target users on TikTok. There are four ways to target audiences here:
Interest – By targeting users based on their interests, you can ensure that your ads are being seen by people who are likely to engage with the ad because the same topics appealed to them in the past.
Video Interactions – This is based on how the user usually interacts with videos on TikTok. Do you want to show the ad to those who like, share, comment, and watch the videos till the end?
Creator Interactions – Do you want to show the ad to those who follow or view the creator's profile?
Hashtags – If you have done your research and you believe a specific hashtag will work wonders for your campaign, you can input them here. It will narrow down the audience to people who interacted with this hashtag(s) only.
d) Device
This section is where you can filter users based on OS, OS versions, device model, connection type, carriers, and device price.
6. Set your budget and bids
The next thing you need to do is set your budget. You can either set it as a daily budget or a lifetime budget. I recommend setting it as a daily budget so you can control your spending more.
The minimum daily budget is $20 USD, or whatever that translates to the currency of your registered location.
As for the Bid Strategy, you can choose between the following:
Lowest Cost – Available for Traffic and Conversion objectives.
With the Lowest Cap, TikTok's goal is to use up your entire daily budget by delivering traffic at the lowest possible cost. No bid amount is necessary here.
Cost Cap – Available for Conversion objective.
With the Cost Cap, the amount you provide will serve as the "average" bid, so the system will automatically adjust bids to achieve this average. Some clicks or views will be charged lower; others will be charged higher.
Bid Cap – Available for Traffic and Conversion objective.
With the Bid Cap, you place a bid ceiling—if your competitors bid higher than you, you will lose the opportunity to show your ad.
With this option, there is a chance that your daily budget will not be used up.
The good news is that your cost per click or per thousand impressions will not be any higher than you intended.
7. Upload your Video Ad
The next step is to upload your marketing materials, a.k.a. your video creatives. You can upload several videos here if you want to split-test the creatives within a single ad group.
If there's a video already uploaded on your TikTok account and you want to use that in your ads, you can turn on Spark Ads. This is basically like Facebook Ads' Boost option.
If you don't have pre-uploaded videos in the account, you can upload a new one. Don't forget to add Text for your ad, which can be up to 100 characters. To make it look more natural to the platform, add relevant hashtags.
If you can't think of any text for your ad, you can simply enable Smart Text and let TikTok do the work for you.
All you have to do is select the text language, industry, and place keywords. The platform will then generate ad text for you.
Next is the Destination section, where you will place the link to your landing page. You can place either the tracking link, prelander URL, or affiliate URL on this field.
This is also where you can choose the Call to Action button. It can be Dynamic (automatically changes CTA per user) or Standard (a fixed CTA). This is an excellent variable to split-test as well.
Once this is done, you can add more video creatives, or you can submit your campaign.
It will now go through Moderation. If you are sure that your ad follows TikTok's Community Guidelines down to a T, your ad will be approved quickly.
And that's it for creating TikTok ad campaigns!
Of course, to get these campaigns running, you must first top up your account. The minimum deposit is $20, and your payment methods depend on your country. Standard payment methods include PayPal, Credit cards, and e-Wallets.
A Note on TikTok Advertising Moderation
TikTok moderators are pretty strict. Your ad will automatically be rejected if your video is not related to your offer.
Likewise, if your video featured a specific product, but your landing page shows a different brand name than the video (even if the affiliate marketing products are precisely the same), expect your ad to be once again rejected.
Remember that moderators often check ads, even those that are already active and have been approved previously.
If you made changes to your bridge page that don't follow the rules, you can expect to receive a rejection notification.
Best Offer Verticals for TikTok Advertising
One of the best things about TikTok is that it's incredibly diverse.
This means that there are a lot of different types of products and services that can be promoted successfully on the platform.
However, some affiliate offers tend to do better on TikTok than others. Let's enumerate some:
Lead Gen
Beauty
Dating
eCommerce
Travel
App installs
Food and Drink
These are all topics that are popular with TikTok users, so if you can find an affiliate offer in one of these categories, you're likely to see a lot of interest from potential customers.
Just make sure that social media traffic is accepted for the offer you want to promote to avoid wasting resources.
Wanna get some good offers to promote on TikTok?
Join Mobidea and request the best offers for TikTok via live chat, or directly to your account manager if you're already a Mobidea user.
TikTok Affiliate Marketing: Best Practices
While some businesses have created successful TikTok affiliate marketing campaigns, others have struggled to find the right approach. If you're interested in promoting through TikTok but feel a bit wary, here are a few tips to help you gain confidence:
1. Keep it short and sweet.
TikTok users are used to watching short videos, so your marketing videos should be no longer than 60 seconds.
The maximum time has been extended to 10 minutes, but the average TikTok viewer gets bored with longer videos.
In fact, the first 5-6 seconds of your video are the most crucial, so use them well!
2. Be creative but personal.
TikTok is all about creativity, so your marketing videos should be too.
Think outside the box when it comes to your video concept and execution.
Use props, filters, and special effects to make your video stand out from the rest.
If you can, avoid videos that are too sales-y. User-generated content (UGC) tends to work better with TikTok, so if you are shooting a video on your own, make sure it doesn't look too polished and commercial.
Users want to be entertained first, so if you can entertain and hook them at the same time with your video, you have a winner.
3. Use relevant hashtags.
Hashtags are essential on TikTok, so make sure to use them wisely.
Do some research to find popular TikTok hashtags that are relevant to your brand or product. This will help you reach a wider audience and get more views on your videos.
Also, make sure that your TikTok marketing videos are relevant to your brand and target audience.
There's no point in creating a video that no one will want to watch or that doesn't fit with your overall marketing strategy.
4. Use trackers that can integrate with TikTok or those that have a no-redirect tracking option.
While TikTok allows links that redirect (for now, at least), some redirect links do not load well when clicked.
It would all be a waste if TikTok users click on your ad only to be faced with a blank page.
Here are some affiliate tracking tools that have no-redirect options and can be used with TikTok (via pixel tracking or TikTok API integration):
5. Use LinkTree for multiple links or landing pages for organic TikTok traffic.
Utilize Linktree to develop a unique and customizable page that contains all of the essential links you want to share with your audience.
This is useful especially if you are promoting multiple products or offers in your organic videos since you are only allowed one clickable link in your bio.
With Linktree, the user will see a small page when the single link in the bio is clicked. This page can show multiple buttons based on the offers you want to promote, with each button redirecting to a different page than the rest.
Now that you know how to create TikTok marketing campaigns and some of the best practices, it's time to get started!
Experiment with different video concepts and strategies to see what works best for your brand.
And, if you need some inspiration, be sure to check out some of the most popular TikTok marketing campaigns from TikTok Creative Center.
Wrapping Up TikTok Affiliate Marketing
TikTok has quickly become one of the most popular social media platforms in recent years, and its user base is expected to grow up to 1.8 billion by the end of 2022.
This presents a unique opportunity for affiliate marketers to reach a large audience with their promotions.
Overall, TikTok is an excellent platform that can help affiliates earn good money, whether through paid ads or organic traffic.
In fact, several experts have already weighed in on TikTok as a top choice for traffic in our affiliate marketing trends 2022 edition!
When done correctly, your TikTok affiliate marketing business can become a very lucrative venture.
What are you waiting for?
Try it today before you get left behind!
Advertisement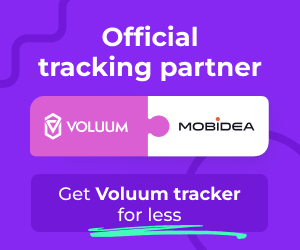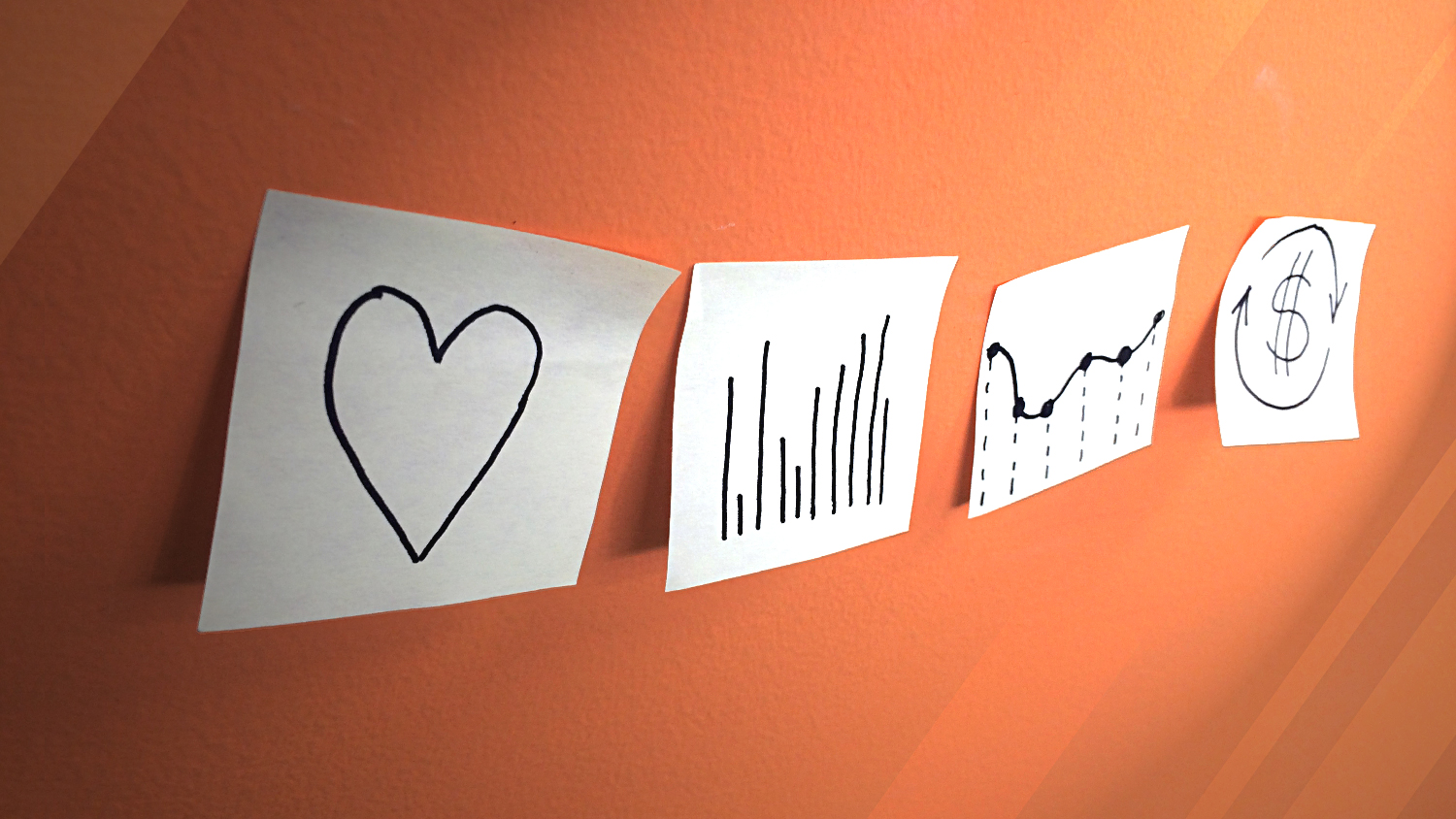 Guides & Tutorials
Affiliate marketing for beginners may be tough but not if you check these awesome (and actionable) ideas to increase your profits right now!
Guides & Tutorials
Do you want to increase your income? Super Affiliate Zac Johnson gives you 4 easy ways to do it with affiliate niche sites!
Guides & Tutorials
Understand which are the different types of online revenue models and take your pick to increase your income in online marketing!