Advertisement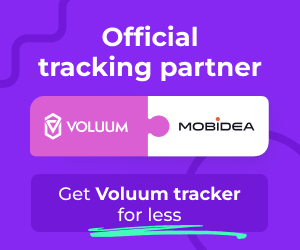 AWA 2017 Interview Series: Servando Silva
You know we loved the experience of being a part of Affiliate World Asia.
The event is simply one of the coolest gatherings in the history of affiliate marketing and we enjoyed every single minute.
And guess what?
We came back with some awesome interviews!
Today, it's time for you to start watching an interview with Servando Silva, an industrious affiliate packing all kinds of sweet insights!
Ready?
Check it out!
Don't wanna check?
Prefer reading?
Go for it, then!
Servando Silva Interview at AWA 2017
1. Tell Us About Yourself
My name is Servando.
I've been in this industry for about 5 or 6 years.
I got started in 2011.
First, I got started with SEO.
After a couple years, I moved to paid traffic, after getting to know the StackThatMoney forum.
I've been running on Facebook, pop traffic, mobile content offers and pretty much that's what I've been doing these last years.
It's been a very interesting ride and it's hopefully gonna get better next year.
2. What Motivates You to Keep Blogging?
I've been blogging for almost eleven years in different verticals.
Not affiliate marketing, actually.
I still get the motivation because blogs help you not only to build an audience but they also help you to meet more people in the industry.
It helps you create a community.
People tell me:
"I've read this blog post a year ago. Thanks to you, now I'm doing this."
I'm grateful for it.
It feels great.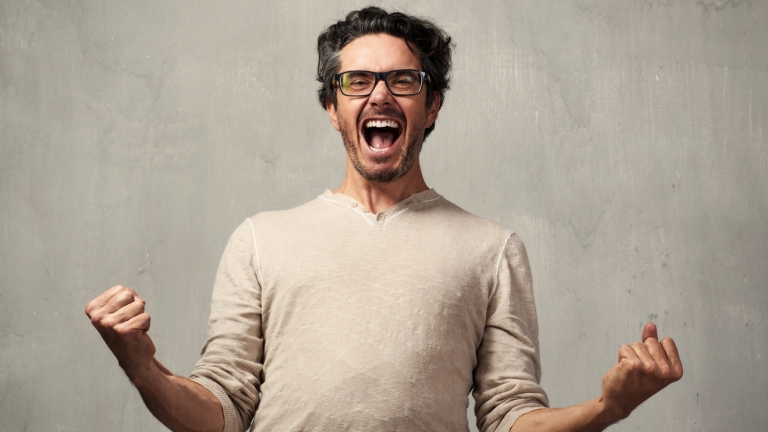 Sharing some information, at least once per month, keeps me motivated.
It's a good way to keep track of what I've been doing in the past years.
I like it.
I know there are gurus out there but I still like to blog and I enjoy it.
3. What is the Best Strategy for a Newbie?
It's all based on the budget they have.
If they have a lower budget – let's say 1k or 2k per month – I would start with pop traffic.
It's easy to get started there because you only have one variable less, which is the banner.
You just stop that and you go straight to landing pages.
You have one thing less to analyze and optimize.
Pop traffic is good because it comes really fast, there's good volume there, and you can learn the ropes faster so as to optimize.
Another thing I would recommend is Facebook.
If you have a budget that's a bit higher, you can get to do E-Commerce which is working really well right now.
You can get to learn the ropes there as well.
In case you wanna go for pop traffic, I recommend Sweepstakes.
It's an evergreen niche.
They work all the time.
You can get started with low payout offers and get more data and analyze.
Pop traffic is definitely a good choice to get started.
Otherwise, Facebook will be my choice.
And E-Commerce.
4. What Skills are Needed to Become a Super Affiliate?
I think that the number one is persistence.
When you're starting, you need to test a lot of things and you also have to take action.
Otherwise, you're just reading all the time but you don't do anything.
Persistence is very important.
Focus.
You need to focus on one traffic source and one vertical so that you can really dominate it.
If you're just jumping from one traffic source to another and only spending a little bit in every place you're not gonna learn much.
Even if you are successful, and you find good offers and have really good campaigns, after a while, they'll die.
You really need to keep working.
Otherwise, you're just gonna ride a good wave and then it will just disappear.
You will be left behind.
Many affiliates go back to the 9 to 5 life.
They don't have the persistence to do it again.
They need the motivation as well.
Focus, persistence and motivation.
Three really important skills.
5. How to Deal with Changes?
The first time I saw a CPA offer – 10 years ago – there were a lot of pin submits with mobile content.
Most of it was for desktop.
Now, it's mostly mobile.
Every year, I see many people saying that pin submits and mobile content are dying.
To be honest, it's always evolving.
There's always regulations from new countries or carriers.
They don't like some things.
Of course some years it goes down, and some other years things just go up.
You just need to keep evolving with it.
At the end of the day, it's been working for ten years.
In two years we're gonna be wondering:
"Now, it's dying."
But two years ago you were saying the same.
You just need to adapt and evolve.
Keep up with the regulations and carriers and try to be creative with your style.
For mobile, there's also app installs and credit card submits and there's other information as well.
You can get good volumes there.
Keep testing.
There are a lot of really good countries in the Middle East or Africa and they're still working well.
Others, not so much.
You need to learn what's working and keep testing.
6. What Would you Tell Affiliates Who are Experiencing Difficulties?
There's always gonna be competition.
The more things get cut, the more people are gonna be pouring in and the prices go up.
One thing you can do is to go more direct.
More direct than other people.
Instead of buying from the traffic source you can still buy in huge sites and make more profit by cutting the middleman.
Another thing to consider is to understand that when something gets too hard and a lot of people are coming in…of course it's gonna get crowded.
The prices will rise.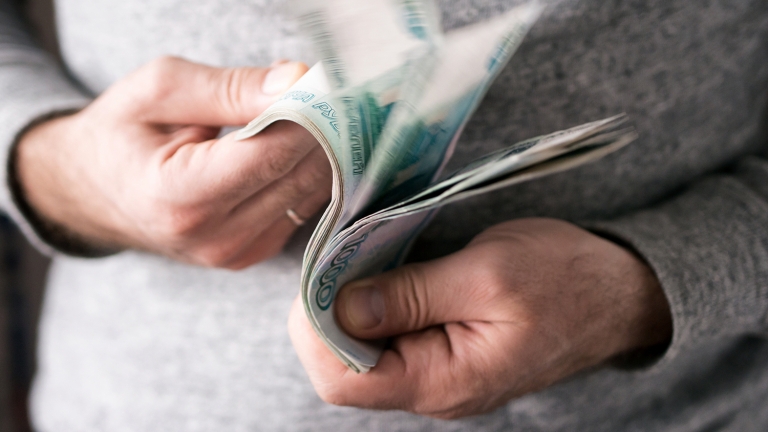 At the same time, there are some other pockets they are leaving because they are moving to this one.
You can take advantage of that.
Maybe later, if the traffic is too crowded, there'll be lots of people who are gonna leave it again.
It's gonna come back eventually.
It's like a wave.
Sometimes you ride it on the top.
Sometimes you just need to wait a few months and it goes back.
That's why I said you need to be persistent.
It's normal.
It happens everywhere.
It happens in E-Commerce, Native Ads, Pop Traffic, Mobile.
It's always like that.
You just need to adapt.
When something is really hot, maybe try other things that people are leaving.
Take advantage of that.
7. Tools & Resources
If you're running pop traffic or display or even Native traffic, I think AdPlexity is one of the best tools.
They have got a version for each type of traffic and it covers a lot of offers and landing pages.
If you are starting, it's the best way to know what's working overall.
If you're running on Facebook then it's a different story.
Besides this good tool, you can also do minor spying.
Your own VPNs, your own networks.
Check everything and see what's working.
Affiliates are intelligent.
They like to hide their stuff.
The only way you can see it is by being like any other internet user.
I like AdPlexity for the intelligence.
You should just do manual spying to see what's working.
8. Affiliate Marketing Mistakes
For instance, the first one is choosing high payout offers at the beginning.
Let's say they wanna buy pop traffic and they have a budget of 50 dollars per day, and they choose an offer that pays 20 dollars.
They spend 20-50 dollars and they have no conversions.
They think something's wrong and it's not working.
To be honest, it's not enough for you to come up with conclusions.
It's much better to start with low payout offers and then move into something higher if it's working for you.
Otherwise, you're gonna spend much more money and you will not get enough data to blacklist even a few websites.
That's one problem that I see and something many affiliates do.
Another thing they do is trying to run on Facebook.
They're running Black Hat offers.
After one week, they get banned and then they have nothing else.
They have no idea of how to interact with Facebook.
It's not something I'd recommend unless you're experienced there.
Another thing:
Let's say you have 1000 bucks per month.
Instead of separating and putting $500 in one network and the other $500 in another network, a lot of people put 100 in each network and they test 10 networks for no reason.
That way, you won't learn the ropes of how the network really works, or how to optimize.
I would recommend spending at least 500 dollars in each network to test it and to see whether or not it's working for you.
9. Favorite Traffic Sources
Facebook is very interesting right now.
A lot of people are getting into White Hat stuff there.
They are doing E-Commerce, they are doing Lead Gen, and it's one of the biggest – if not the biggest – traffic source right now in the world, besides AdWords.
That's one I would really recommend.
Dive in, learn the ropes, and then build a business.
Besides that – if you're starting – pop traffic is still good.
Native is kind of in the middle.
You need higher budgets to get started there.
There's also bot traffic so you need to optimize as well.
I think Facebook and pop traffic are really good.
Even redirect traffic.
It's very similar to pop traffic but with a higher quality.
It's got a lower volume but you can learn faster.
10. Affiliate Fraud
For instance, the affiliates who are doing fraud…they're not really building a business.
They're just making quick money.
There's a big risk there because – many times – they won't get paid.
It's fair.
They shouldn't get paid.
I think that – for most people – they really need to focus on something that they can sell later.
At least focus on something that's worth it for all sides:
The advertiser, the network, and the affiliate.
Otherwise, you're gonna be out of business in a couple of months or in six months, or whatever.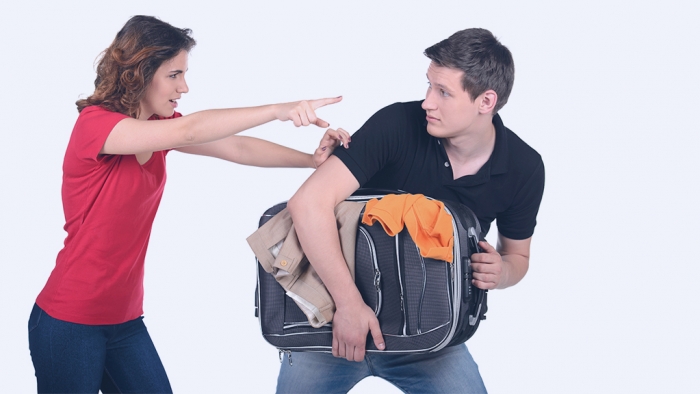 I don't really encourage anybody to do this kind of business.
Fraud isn't good.
It's bad for everyone.
A lot of people think it's a scam so it doesn't help the whole industry as well.
That's the reason why we are in this performance industry.
It isn't only about impressions or getting leads but it's also about performance.
If the leads are converting for the advertisers, they are gonna give you more money because it's working.
Better budgets.
They will pay faster.
At the end of the day, I don't encourage fraud at all.
That's why the performance helps to measure and allows you to face a lower risk on both sides.
If you wanna have a good business, don't do fraud.
Don't do it.
11. How to Develop your Skills
I like the Mobidea Academy a lot.
I've been following you guys for two or three years.
There are really good guys there.
How to get started, how to set up the tracker, and traffic sources.
Every newbie affiliate should check out that blog because they will learn a lot.
There are also a couple of forums that I'd like to recommend:
StackThatMoney, because it's a really good forum.
And for newbies, you should check AffiliateFix.
It's also really good.
There's a lot of information there for free to help you guys get started.
Besides that, I think it's mostly about keeping up with some blogs but you can basically count them with your fingers.
There isn't that much information out there.
Focus on that, get started, and maybe do a Follow-Along on the forums so that other people can help you.
That should give you enough data to grow and see what's working and what's not.
12. Should Affiliates Read a Specific Book to Succeed?
Not really.
I would recommend affiliates to take action.
Launch campaigns every day.
Just focus on what's working.
You can read a lot of books.
There are a lot of great books for marketing.
Learning is okay.
But you really need to take action.
I could recommend a few books but – if you're a newbie – just take action first.
13. Affiliate Marketing Trends
I think that E-Commerce is here to stay for a while.
There are a lot of marketers doing E-Commerce, drop shipping, or selling pay on demand products, or even their own physical products.
I think that's gonna be a huge trend next year.
And also cryptocurrencies.
It's gonna be really good.
There's gonna be a lot of offers changing.
Some verticals – like Sweepstakes – are gonna stay here.
There's always Nutra, Mobile Content.
Those are all gonna remain here.
This industry is really fast.
It changes a lot so…we're thinking right now but maybe in six months it won't be the same.
It's difficult to predict.
But the evergreen offers and verticals are gonna be here forever.
14. Surprises in 2017
Cryptocurrencies.
I think that nobody was talking about it at the beginning of the year.
Suddenly, after April or May, everybody started talking about it.
Now, it's huge.
It's a huge market.
It grew a lot.
Not only for affiliates:
A lot of people from all over the world are investing.
I think it's gonna be a really huge trend next year.
This year it was a complete surprise.
Now, everybody's talking about it.
There are also offers about cryptocurrency as well.
We'll see.
It's an unexplored terrain.
Next year is gonna be crucial for us to understand.
Let's see if it's gonna live or just completely die.
We'll see.
15. How Do You See Mobidea?
I think you are a really good network.
You have a lot of things to help newbies to get started like the Mobidea Academy.
You also provide an affiliate tracker which is quite important for any affiliate since a lot of people can't afford an expensive tracker at the beginning.
It's really good.
And the Smartlinks help you monetize all the traffic.
It doesn't matter if it's coming from different GEOs or different mobile devices, or OS, or browsers.
That's really good.
Since you have a lot of data coming from all the GEOs and all the affiliates, you can optimize the best offers for each Smartlink.
And you also have direct offers.
I think you guys are doing great.
I've seen you working in this market and also in Latin America with all of the people speaking Spanish, which most networks don't really explore because they need a team that speaks Spanish and that knows the market as well.
I think you'll do great next year.
So far, I like it a lot.
16. Future Plans
If you are a newbie, just focus on something.
Don't get attracted to cryptocurrencies and then E-Com and pop traffic and whatever is working.
Just focus on something and just make it work.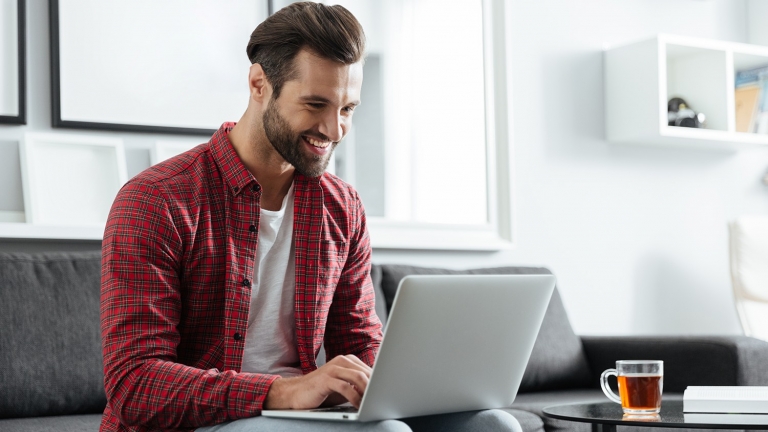 If you really wanna build something that you can later sell, focus on building something that's working.
That you can really see it's a good opportunity for everybody.
Don't try to do fraud, of course.
Just focus on what's working right now!
What an incredibly juicy interview, Servando!
Thanks for these awesome tips and tactics!
As for you, our reader, keep checking the Mobidea Academy for some more cool interviews with industry gurus!
See Also:
Advertisement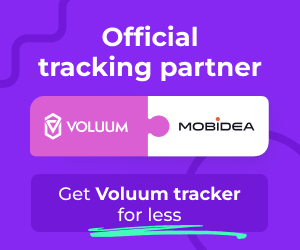 Interviews
Get ready to check an insanely informative interview with Charles Ngo and learn from the ultimate affiliate marketing master!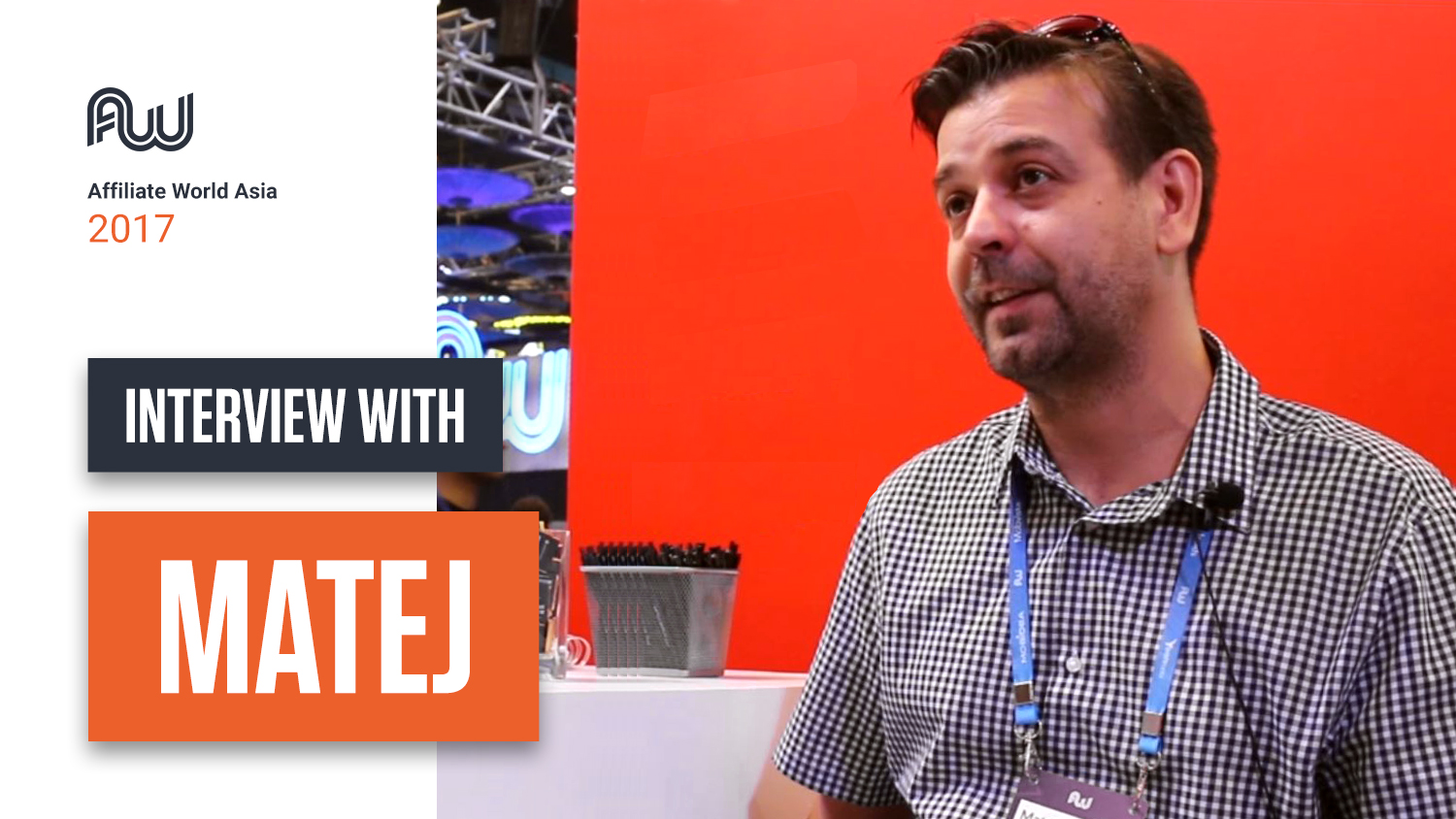 Interviews
Time for you to check this Affiliate World Asia interview with none other than Matej aka Matuloo, one of the coolest and most experienced affiliate marketers of our time!
Interviews
It's finally time for you to check this European Summit interview with none other than Dmitry Pochinin, a cool Clickadu master!