Affiliate Marketing
Last updated on June 25, 2019
by
Xavier Santana
7 min read
Advertisement

Wanna understand which are the most profitable niches for Affiliate Marketing? Then start reading this super informative article!
Most Profitable Niches: An Introduction
Here's what people don't get:
Great niche ideas are the key to the success of any affiliate marketing campaign.
But the thing with niches is that there are way too many of them.
This makes it tough to find a profitable niche or to get to decide which niche makes the most money.
Indeed, not all niches are created equal – some bring in more traffic than others.
This is why choosing that right, special and super lucrative niche can ultimately determine whether you're affiliate king or affiliate pauper!
So if you want to make the most of your affiliate marketing, you're gonna want to know which niches are worth the most focus.
But which niches are better than others?
You'll want to look for two things, namely: (1) niches that have a large following; and (2) those that never go out of style or are always relevant.
The best niches usually have both but some that fall under either one are worth looking into as well.
Let's take a look at some of these profitable niches for your affiliate marketing campaign!
List of Profitable Niches
Here's the full list!
1. Health and Wellness
Finding a niche in the market may be something that demands a whole lotta brains and thorough analysis!
One thing is certain, though: among the top three most profitable niche markets in the industry, health and wellness is arguably the best one to capitalize on.
Everybody is concerned about their health and almost everyone looks to the internet for information on all sorts of health-related topics.
The top of the list of subtopics, unsurprisingly, is weight loss.
It's just one of those eternally popular niche markets that draw the crowds!
People love finding out new and easy ways to lose weight and to look and feel good without sacrificing much of their precious time.
This subtopic includes weight loss programs, exercises for getting abs, etc.
Other evergreen niches under health include:
How to quit smoking
Healthy eating
Fitness for men/women
Diet guides
People are usually looking for tips and tutorials related to fitness and a lot of these are trending on Instagram and Twitter.
This hot niche will never lose its importance to people because good health requires constant maintenance and regularly consulting health specialists and forums, both online and otherwise.
You'll also be able to tap followers from both men and women, since both genders are equally interested in health and wellness in their own way.
The potential for profits in the health and wellness niche is almost limitless.
People aren't willing to put a price on good health, so you can bet that they're ready to spend a lot on health products and services.
2. Wealth and Money
Included in the top 10 affiliate marketing niches is everyone's other favorite thing: money.
Everybody's looking out for the secret to being rich and they're all looking for it online.
Those "get rich quick" and "work from home" concepts really bring in people from all walks of life.
Of course, there are those who are quite sceptical about these offers and are likely to dismiss them as scams.
The more realistic market, however, lies with the many online resources to teach young entrepreneurs how to maximize their profits in their respective fields.
When backed by experts in their given fields, these tutorials and lectures are visited by countless people on the internet every single day.
Other topics under this good niche include:
What's so good about the wealth and money niches is that it makes sense for people to spend a lot on them.
They consider it good investment to pay for products and information that will help them make profits in the long term.
The market is also sustainable because people are always on the lookout for more ways to make money.
This means they'll even be making regular payments for subscriptions and the like in order to be up to date with the latest money-making resources.
What, now?
You may be thinking:
"Are Romance Niches a thing of the past?"
Hell, no!
They're all in, since they're one of those awesome niche trends that are sweet gifts that keep on giving!
3. Romance Niches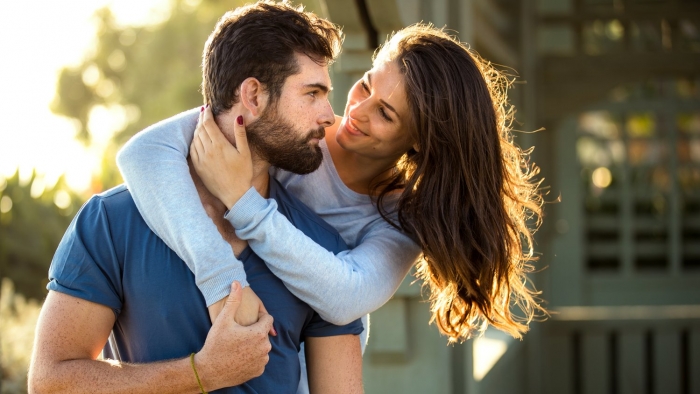 Completing the top three best affiliate niches, the romance niche is quite lucrative because of the high demand for online dating services.
People's need to find ways to build relationships or even improve existing ones online has led many to spend hundreds of dollars on dating tips and even marriage counselling online.
The romance niche largely focuses on dating – a service which caters to people of all genders and age groups.
There are books and useful info about meeting new people and advancing relationships everywhere.
This niche even links to the health and wellness niche when individuals and couples seek advice on sexual health.
But the romance niche isn't just about dating.
Other hot niche ideas include:
Online marriage counselling
Tips for a better sex life
Marriage life for couples on a limited budget
Senior dating
How to get through a divorce
The massive number of websites that cater to this industry alone is enough to show you how big of a niche romance is on the internet.
But more than that, relationships and social interaction will always be a constant need of people, more now in the internet age than ever.
It cannot be stressed enough how there will always be people who'll be more than willing to invest in services and products that'll increase their chances of finding a companion online.
That's why this truly is one of the most profitable niches in affiliate marketing.
4. Gaming Niches
The video game industry has really gone a long way.
What used to be something that kids of a certain age enjoyed now caters to a diverse group of people across all ages, genders, and even social status.
And in the crazy, fast-paced world we're living in, the need to have some form of instant entertainment is always increasing.
The rise of smartphones and other portable devices has made mobile gaming one of the most profitable industries, which also means it's a rich starting point for those venturing into affiliate marketing.
Different tastes and preferences in genres and game styles have consumers looking for reliable product reviews to help them pick through the wide selection of games they can come across, and that's definitely something an affiliate marketing website can capitalize on.
Gaming, however, extends to a wider spectrum, so other product niches are:
Top mobile games
Game walkthroughs and strategy guides
Online gambling
Top free Steam games
Gaming forums
The good thing about the video game industry is that it always keeps its players coming back with updates and new releases by game developers.
This means that consumers will want to keep themselves posted for new content.
And with communities of gamers rising – whether you're talking about e-sport level games or your casual mobile games – you can bet there are those who are willing to spend a lot to enjoy the most of a single title.
This need to become super focused on games is actually what makes this such a profitable niche.
5. Hobby Niches
Different people have different hobbies, so it's quite unlikely for you to find a wider consumer base when investing in this niche as you would with the other niches above.
Now:
This doesn't mean you won't find profit in specializing in these very specific niches, especially when they turn out to be quite popular.
People are always on the lookout for cool life hacks and do-it-yourself that they might find useful at home, so it's natural for sites featuring DIY guides and tutorials on almost anything under the sun to have a huge following.
With that being said, there are tons of subtopics that fall under this niche as well:
Arts and crafts
Gun collecting
Survival guides
Woodworking
Home gardening
Even though these hobbies might vary from each other, they all involve some product or service in one way or another.
And because hobbies are naturally things that people love to do, they'll obviously be spending a lot on them.
Just remember that some hobbies are more expensive than others.
In fact, you wanna go for those great niche ideas, which means you might wanna look into those niches that interest middle to high-income consumers who have money to spare.
If you do that, you'll definitely be able to make money with one of the top 10 affiliate marketing niches!
Take Time to Pick the Right Niche!
Which is the best niche for affiliate marketing is the question everybody's asking.
Here's what you need to know:
There's no point in rushing to find out.
It's better for you to do your homework and figure out which of the above niches is best for your affiliate marketing plans.
This means taking time to read up on other possible niches, especially the sub niches that fall under each of the major ones.
It's important that you're willing to learn about all kinds of niches as well as the best verticals.
Don't settle for what you know because you might miss out on some profitable options.
Just remember to stick to the basics and go for the niches that have a high demand and those that never go out of style.
These will guarantee that your niche will always have consumers that will eventually translate into sales.
Of course, this doesn't mean that you can't specialize.
Wanna know the best part?
Those who master specific niches by thinking outside the box are the ones who make more money because they draw in sales that nobody else could.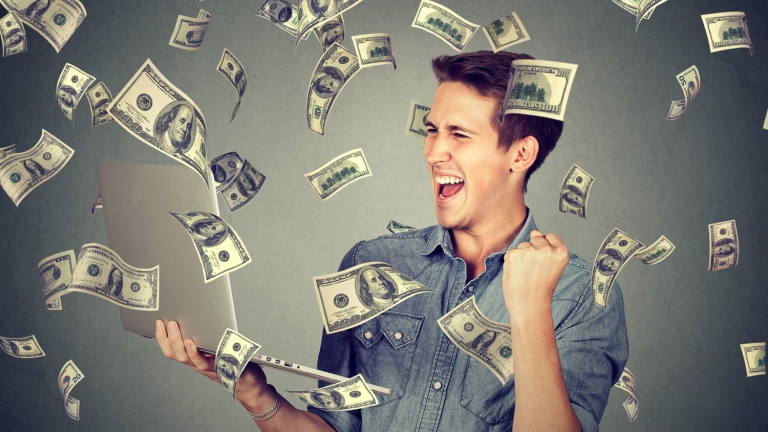 Conclusion
Here's what you should do right now:
Maximize these niches by learning about the ideal keywords and phrases to use for optimal results.
You'll also want to learn how to adjust your affiliate marketing strategy between niches as well.
The bottom line is that it takes a bit of time to master the most profitable niches in affiliate marketing.
For you to maximize your profits from them, you need to read up, understand how to effectively promote each specific niche and then go for it!
One thing's for sure: it's all worth it!
Advertisement


Xavier Santana
Moral Support Hero
More articles from Xavier Santana
Xavier comes from a background of Finance and Management which means he loves numbers, sheets, data and lives for analysis. This is the reason why he likes to say he was born to be dedicated to Media Buying. This business is all about analyzing, testing and experimenting with different banners; it's about seeing what others don't after spending hours surrounded by numbers. It's a thrill and a hunt and he happens to think it's the best job he could possibly have. When he isn't worried about helping Mobidea become better than it's even possible, Xavier enjoys playing softball with his childhood friends!
Affiliate Marketing
There are a whole lotta affiliate marketing myths out there! Check them right now and avoid being a sucker in affiliate marketing!
Mobidea
AdvertisementStill struggling to find the best offers because you know you wanna make money faster like a real master? Lost…
Media Buying
Time for you to finally learn everything you've always wanted to know about Supply-Side Platforms (SSPs) technology!