How to Choose High Paying CPA Offers on Mobidea
Advertisement
Introduction
This is what your life has been like for a while now: you've been thinking about starting your affiliate marketing adventure.
You've checked some forums, did some reading (which you're doing now, by the way) and have selected the tools you'll use on your journey.
You're wise, creative and ready to innovate.
And to top that statement, you decide to sign up for Mobidea because you wanna know how to make money with CPA!
Even so – because even smart people need help – we're here to hook you up with some actionable tips!
By the end of this article, you'll be able to effectively choose the affiliate marketing offers or segments that best suit your traffic and understand how to play with CPA offers that convert.
More than that?
You'll be getting exclusive access to the super successful group of Mobidea's Awesome Affiliates and learn how you can use Mobidea to make the most of your CPA advertisement endeavors!
Don't know much about CPA offers?
Time to find out right quick!
Advertisement

What are CPA Offers?
CPA stands for Cost-per-Acquisition and the acquisition can be a Sale (CPS), an Action, a Conversion, or a Lead (CPL).
CPA offers are those which are part of the CPA model, which is related to subscription services.
In the CPA model, publishers are paid if/when a user acquires a service or product.
Learn More: Mobile CPA Ecosystem: Where This Story Begins
Mobidea Offers – Getting Started
Let's start with some basic tips to simplify things for you.
It doesn't matter if you're buying traffic of just getting it from social media.
No matter what you're trying to do, you'll definitely gonna need to:
Know your audience – knowing your target audience is the key to success.
Understand the needs and the trends of the market – try to do a little research before you set a CPA campaign. If you see that a vertical or a niche is overcrowded with offers, maybe you should consider trying a different approach and explore new affiliate marketing verticals
Play fair with your users – being honest with your users by showing them exactly what the offer is promoting will surely engage them and ultimately maximize your revenues!
Remember: be loyal to your audience, have good prelanders/banners/landing pages, pick the best traffic source for CPA offers, choose smart and appealing words, and we're pretty sure you'll like the results in the end.
Like what you've been told so far?
Great!
Now pay attention, read up, and take these super pro tips into consideration!
1. Don't Pick an Offer Taking Only the Payout Into Account
What is the Payout in Affiliate Marketing?
The payout is the revenue you receive per one conversion. This specific value/payout is decided by an advertiser, and it can be either dynamic or fixed.
What does that have to do with offers?
When we talk about choosing CPA offers that convert, it can be tempting to go for the ones with the highest payouts.
These can vary depending on country, operator, operating system, and flow.
Let's imagine you're checking offers on your Mobidea account.
You've applied the filters and then decide to check offers considering the highest payout.
The highest-paying CPA offers are better, right?
Well, not necessarily!
Turns out that you need to consider several aspects when it comes to the CPA model, such as the billing flow!
Top payout offers are generally related to the credit card submission.
This means it's harder for them to actually get subscriptions since users are more reluctant to insert their credit card details.
Bottom line?
Those who subscribe to this kind of offers have to pay more for the acquisition.
Since we're referring to reluctant users, here's another thing you need to take into consideration – the conversion rate.
Let's say you get two offers: one with a Payout of $10 and another with a Payout of $2.
You don't even hesitate!
You obviously go for the first one!
If the first one had a worse Conversion Ratio – 1/1000 compared to the other 1/100, for example – after sending 5000 clicks, you'd end up with a $50 revenue.
On the other hand, if you'd chosen the one with a lower Payout but a higher Conversion Ratio, you'd end up with $100, twice the revenue, by comparison.
This can also happen when you use the Smartlink and go for segments which typically showcase higher Payouts but harder Conversion Ratios instead of the ones with lower Payouts that can turn out to be more profitable.
One of the many advantages of playing with the Smartlink is that segments are optimized based on top-performing campaigns.
This means the relation between the two referred metrics is taken into account.
Play a smart move and try to understand whether or not your audience is willing to pay more for an offer or if it's better to receive less but in a more consistent way.
That's right!
How cool is it to learn to choose CPA offers with us?
We know!
Super fun!
Keep reading to find more CPA marketing tips below!
2. EPC Isn't Everything
What is EPC or Earnings Per Click?
EPC stands for Earnings per Click and it shows you the revenue you get for each 100 clicks. It's the average amount of money you can get per every 100 clicks on your link.
How do you calculate EPC?
Take the amount generated in revenue, divide it by the entire number of clicks on that specific link, and multiply that particular value by 100.
With Earnings Per Click (EPC), you're considering Payout and Conversion Ratio, which provides you a more complete metric.
It ain't perfect, though.
Why? Because the values you see are an average of ALL the traffic Mobidea receives to those offers or segments.
Let's pretend there's a scenario containing two different offers: one of them showcases an amazing EPC, the other an average EPC that won't get anyone excited.
Advertisement

The first one is mainly being used by a hyper-experienced group of Affiliates, with really wicked Pre-Landers, high-quality traffic sources, and a lot of know-how on that specific type of offer.
The consequence? This will hugely increase the EPC!
That hike is definitely gonna catch your gaze because you live to get the highest paying CPA offers like a champ.
The problem? You'll end up swimming with the sharks, hustling and fighting incredibly tough competitors.
Eventually, you may even fail to get the EPC you saw first.
That's enough to break your affiliate marketing heart, bro!
On the other hand, you've got the second offer.
This one's being used by the same group playing with the first one.
In fact, a lot of other affiliates are using it as well.
Some do it better, some worse, not getting quality traffic and probably failing to get the promotion right.
That'll make the overall EPC drop and this offer, which was as great as the first one, will look far less appealing.
However, it may have an easier flow for you to get that first sweet revenue that warms your heart and fills your bank account!
When you go to Mobidea's Smart Tools section, where you can create our amazing Smartlinks, this problem is even worse.
This is because you're getting the overall average EPC of Mainstream traffic (for instance) where you have mixed traffic from Tier 1 and Tier 3 countries.
In the end, what should you consider to measure the performance of your campaigns?
What you have to consider is the Return on Investment (ROI) of your campaigns. ROI.
Doesn't matter if they're Single Offers or Smartlinks.
ROI is the way to go!
Now, what?
Time to dive into the next number on our list!
3. Consider the Cost of Traffic
Even though this point can be more important for Media Buyers, it's always good to know more before deciding which CPA offers to promote.
In order to truly evaluate your performance, you should consider not only what you're getting from Mobidea but also how much you're paying to get that money – meaning, your traffic.
As a Media Buyer, you're paying to play the game, hopefully only at first, though.
This means that the faster you get valuable data the better and, if you can get it cheaper, that's just perfect.
Now, how do you get data?
With traffic volume, and that's how it all comes together!
As we've told you before, higher payouts may turn into a tougher conversion ratio.
Meaning?
You should maybe consider going with offers that provide half the payout and a lower EPC, but get you more and faster conversions.
For those offers, you'll probably even get more volume with fewer costs than if you start aiming for the stars in the middle of the day.
You know they're somewhere out there, waiting in the sky!
But, where?
Don't take risks!
Check How to Create a Killer Media Buying Budget Strategy!
4. Don't Choose Based on Vertical/Category
Mobidea allows you to explore thousands of CPA offers from all over this green earth.
These offers have been previously tested so you know the quality is super high!
You should never forget that you can promote Adult or Mainstream.
The latter has some cool sub-categories you can go for, such as Mobile Content, Sweepstakes, Coupons, Gaming, Casino, Health & Fitness, and more.
Remember when us stylish Affiliate Marketing pros told you about the crucial relevance of your audience?
Imagine you're promoting adult content all the time because you really want those sweet CPA offers that convert.
Yes, it used to pay better and have better EPCs, no doubt about it.
Even so, did you ever stop to think that you could maybe get more conversions and fewer problems on social media if you were to bet it all on these vital verticals?
Knowing your crowd is EVERYTHING!
You've gotta understand what's working better when setting a campaign, because you wanna avoid losing visits/conversions.
Always trust the expert opinion of your Account Manager or of our experienced Support Squad.
These guys are here for a reason: to make sure you're up to date and always know what the market is actually looking for!
5. Pay Attention to Restrictions
What your audience wants isn't the only thing you should consider when looking for CPA offers to promote!
Always keep an eye out for restrictions.
These restless prohibitions and guidelines can really cost you a whole lotta sweet, saucy cash.
They can even get you blocked, preventing you from getting those terrific Top Offers.
Sometimes, a restriction pops up because of the name of the offer.
This won't bring about any sort of penalties.
For example, in case it's only for 3G, traffic coming from Wi-Fi will be redirected to another offer – if you've got the Safety Fallback enabled – or to nowhere, leading to a loss of potential conversions.
Other offers can be more related to the type of promotion you're doing, not allowing Pops nor Native, or even not letting you get Incent Traffic, for instance.
Even so, since we're all running in the same direction – we wanna add value to the industry – Mobidea doesn't wanna scam you.
This is why you can find all the restrictions on the page containing info about the offer.
Make sure to read ALL restrictions thoroughly so you don't risk being a casualty in the Offer Wars!
Related: 3G Traffic or Wi-Fi Traffic? The Expert Point of View
6. Match the Promotion to the Landing Page
We told you about restrictions on tip number 5.
However, that doesn't mean you can't be creative.
In fact, it's the opposite: creativity fuels this whole biz.
Let's say you're creating material that's considered compliant with the rules and guidelines, asking for the approval of Partners when needed.
Even so, you'll also need a kickass Pre-Lander page because you really wanna make money with CPA offers!
It can really be that secret sauce you needed to get a good conversion ratio.
You should get your audience all fired up about the offer, so they can't wait to get to that Landing Page and convert.
But what if it's a very bad Landing Page, or what if you've advertised a completely different thing?
All that excitement will probably turn into dire disappointment.
That's why you should always look at the screenshots of each offer, since that's what the user will see in the end.
This enables you to test the offer that best suits your materials and to compare performances among the various offers.
7. Select Based on a Partner
With time (and if you're lucky) you'll start to know your audience more and more.
You'll get to understand who provides what and what they want.
If a partner has some insights about a type of offer, vertical or even GEO, they'll probably provide some more awesome offers in the near future.
This can be something to take into account when choosing a new offer and you can definitely ask your Account Manager about it.
Of course we're never free from flops.
Even so, knowledge comes from experience and experience comes from positive and negative aspects, but mainly from doing. Something.
How to avoid making silly media buying beginner's mistakes?
No worries!
We've got a special Support Squad!
Their mission?
To have your back at all times, showing you how to play the game like a true pro.
Indeed, you can always rely on this phenomenally inventive and remarkably experienced group of multicultural affiliate marketing mavens to provide amazing tricks and great tips!
After listening to these guys, and taking advantage of their famous skillset, all you've gotta do is follow the money trail.
Our opinion?
Be connected!
Get in touch with both your Account Manager and the Support Squad.
These people are fully dedicated to you and they wanna see you thrive and succeed in the game.
Trust us! We know how it's done and can help you make money with CPA offers.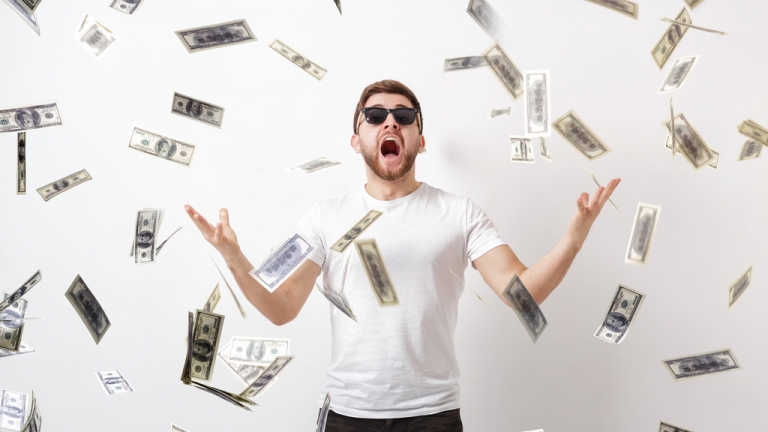 When you share info with us, telling us exactly how you're working, and which traffic sources and tools you're using, you can be sure we're gonna provide a concrete analysis and get back to you with dope advice!
For instance, let's say you're working with CPA on Facebook Ads.
We can tell you about an offer that's doing really well – one that you probably didn't even notice, lost in the haystack where all the other ones floating around.
Now let's say you're a Media Buyer.
You've devised an intelligent media buying strategy and are now just starting to get a whole lotta irresistible revenue and want even more.
This is where we do our best!
We can tell you which offers or segments are showcasing the best results for the traffic source you're using.
More?
We can even let you know if any segment is getting new Operator rules or has a scheduled maintenance that can screw up your plans.
Will we do ALL of the work for you?
Hell no!
Even so, just like Liam Neeson, we've got a very particular set of skills; skills acquired over a very long career; skills that will help and guide you to do more and better!
Conclusion
Learning how to choose CPA offers that convert to the max is a tough thing, indeed.
Even so, now that you've read this Mobidea Academy article, you'll surely be able to find top-converting offers like it's no big deal!
Hey! What are you waiting for?
Just follow these tips and get ready to be called Midas, because every piece of technologically-crafted traffic you'll touch will turn into a stash of smooth cash!
Good luck!
What?
Don't wanna wait around and feel ready to promote CPA offers on Mobidea?
Go for it now and sign up for Mobidea!
Advertisement
Tags: Getting StartedAffiliate MarketingCPAMaking MoneyMobideaOffersSingle Offers