Advertisement

Are you a webmaster who's in desperate need of some SEO first steps? Then read an awesome article written by Aaron Agius!
When you consider that 75% of web users never go beyond the first page of search results, it's imperative that your site has high visibility for search terms related to your industry.
Given the monetary incentive of ranking highly, it's no surprise that search engine optimization is a thriving industry.
However, the SEO world can seem mystifying if you're on the outside looking in.
Because things change so rapidly in SEO, it's hard to get a grasp on what practices you should currently be undertaking in order to improve your ranking.
Not so long ago, keyword stuffing was a commonly used practice that enabled webmasters to game Google's algorithm.
Nowadays, keyword stuffing will get you penalized.
Among the confusion, one trend is clear:
Google rewards sites that provide value to people. By delivering high quality content and striving to improve your user experience, you'll remain in Google's good books – that much is certain.
Although SEO should always be looked at as an ongoing process (rather than a quick fix solution), there are a number of steps you should take as soon as you launch a new site, so that it's optimized from the very start to bring in organic traffic and rank well for niche keywords.
With the ultimate goal of making your site a great place to visit (for both desktop and mobile users), you can implement the following SEO steps to achieve this.
1 – Set up Analytics
While it might not seem like the most important thing to do straight away, setting up Google Analytics should be one of the first actions you take as a new webmaster.
Once you start generating traffic to your website, you're going to want to know what blog posts are most popular with your audience, which websites are referring the most traffic, which geographic regions are sending you traffic, and what percentage of visitors are going on to become paying customers.
Without Google Analytics (or another sophisticated form of analytics software, depending on what's available from your web host) in place, it's impossible to know whether or not your marketing is working or failing.
And if things aren't going as planned, analytics can help you to identify the specific problem so you can improve.
Installing Google Analytics
If you already have a Google account, use this to register your Google Analytics account.
If you don't have a Google account, it's easy to register for one.
You don't need to register for a new Google account every time you create a new website (that would be a headache) – you can have up to 100 Google Analytics accounts in any Google account.
For simplicity's sake, I recommend giving your Google Analytics account the same name as your business.
Enter the URL of your website, choose a category, pick a timezone, and agree to the terms of service.
Next, install your Google Analytics tracking code on your site.
To find this, click "Admin" then select your site and property, then click "Tracking Code" beneath "Tracking Info."
Log into your CMS and place the code at the top of every page that you want to track (above the tag). Now you're ready to start tracking your visitors.
For troubleshooting advice, please visit this article.
2 – Implement User-Friendly URLs
When designing your URLs, always think about what's best for the search engine as well as the user.
If your URLs are ambiguous and include irrelevant words, people won't understand them and neither will search engines.
Omit stop words such as "and", "or", "but", "of", "a" and so forth.
Aim to convey the summary of your article in as few words as possible – this makes your page look more appealing to users and more intelligible to Google.
For example, if you browse my site, you will find that all of the URLs are succinct and consistent:
Including relevant search terms is good, but avoid keyword stuffing.
This will only make your site look spammy and amateurish.
Check out this article by Rand Fishkin for a more informative guide on structuring URLs.
3 – Craft Relevant Meta Titles
After the title, the meta description is the first thing that people see when they see your content in Google's search results (directly beneath the URL of the page).
In 2009, Google announced that the meta description content was not a factor in its ranking algorithm.
Because rankings were no longer at stake, many webmasters unwisely neglected meta description optimization.
However, user behavior does factor into Google's ranking algorithm.
If you don't take the time to write a succinct, relevant meta description for all your pages, people won't be inclined to click through to your site when it appears on Google.
If your pages receive a low click-through rate on Google, then expect your rankings to drop as a result.
Writing a good meta description every time you publish a new page takes a bit of time, but the long-term SEO rewards are worth it.
Meta Description – Best Practices
Summarize the content of your page in less than 160 characters.
If you want to encourage someone to click through to your page, it's essential they know what content it contains.
While you should never opt for creative flare over facts, try to incorporate compelling language that encourages people to click.
Make sure that every meta description you write is unique.
If you're selling two similar but related products on different pages, take the time to write a unique description for each page.
For inspiration, check out these great examples of meta descriptions, courtesy of Econsultancy.
4 – Optimize Title Tags
When your site appears on search engine results, the title is the first thing that people will see.
Therefore, it's crucial that your titles are concise and easy to understand – you can further elaborate in your meta description.
In HTML, a title tag dictates what is displayed as the title of a page.
A typical title tag looks like this:
Write Your Title Here
After you've done your keyword research, the title tag is the most vital place to put your best keywords.
According to research by Moz, including your best keywords at the beginning of your title may be beneficial to search engine rankings.
However, avoid keyword stuffing or anything that would compromise the readability of the title.
As with URLs, don't include stop words.
In order for Google to display the entirety of your title, try to keep it under 60 characters.
Also, ensure each page has a unique title – don't be tempted to duplicate.
5 – Use Alt Text for Images
Given that image searches are such an integral part of Google's service, it's important that you optimize your images so that Google can understand them.
Using image alt text, describe each image published on your site in concise, accurate terms.
This isn't the time to be flashy or creative, just stick to the facts.
Google can't see your images, so you need to use text to convey meaning.
With accurate alt text included in all of your images, you stand a much higher chance of appearing on Google's image searches.
6 – Link to Relevant Sites
Linking to relevant external sites is an excellent way to provide greater context for your content.
This practice helps to create a positive experience for your users, and is appreciated by Google.
If you can link to sites which relate to your niche but which aren't competitors, this is perfect.
For instance, if you have a site that sells tennis equipment and want to link to one of your friends who is a tennis coach, this would make an ideal outbound link as far as Google is concerned.
Including highly relevant outbound links in your content allows users to click away from your site temporarily to learn more about the specific topics you've mentioned.
This can sound like a bad thing, but because it's in the user's best interests, Google encourages this practice.
Including outbound links also helps you to build relationships in your niche.
If you want to accumulate inbound links, publishing outbound links is a great first step towards reciprocity.
Thought leaders love to be referenced in other people's work, particularly when you quote them.
If you regularly do this and reach out to them, they'll think of you next time they want to include some outbound links in their content.
7 – Encourage Inbound Links
The more inbound links (links coming from other sites to yours) you have from relevant, authoritative sites, the more search engines will determine that your site is an authority for your subject.
For this reason, link building is one of the key facets of search engine optimization.
While you should never buy links or use underhanded tactics to acquire them, here are a number of methods you can use to encourage sites to link to you.
Write Guest Posts
Guest blogging is one of the best ways to boost your reputation within your niche, as well as accumulate valuable inbound links from relevant sources.
Check out this huge list of sites that accept guest posts, sorted by niche.
Create Case Studies
Creating case studies helps to strengthen relationships with your best clients.
If your case studies are useful and informative, they're likely to receive an abundance of inbound links (if you promote them correctly.)
Review Books
Publish a review of a book in your industry as a blog post, then reach out to the author on social media. Oftentimes, authors are excited to link to positive reviews of their work.
Create Infographics
Infographics are one of the most shareable forms of content. Creating a high value infographic, publishing it on infographic directories and promoting it using social media can result in an enormous amount of inbound links.
Create Free Resources
Can you think of an excellent resource that would provide huge value to people in your niche? If you publish a useful spreadsheet, checklist or eBook and promote it correctly, this will generate inbound links.
Publish an Expert Roundup Post
Invite a selection of experts to voice their opinion on a specific topic, and then publish the culmination as a roundup blog post.
Each expert will bring their own fans to the article, which typically results in more inbound links than a standard post.
8 – Boost Your Site's Speed
In 2010, Google announced that page speed would be incorporated into its ranking algorithm.
Fast loading sites are preferred by search engines, and also by users.
When you consider that 40% of consumers leave a page if it takes more than 3 seconds to load, site speed should be a priority for every webmaster.
Some of the common factors which lead to slow page loading times include:
Unoptimized images. Large images will increase page load times, so consider using a free image optimizer for your visual assets.
High server response time.
Too many plugins.
No HTTP compression.
For more information about this topic, check out Matthew Woodward's informative article on his blog.
9 – Publish Killer Content
Content marketing overlaps with SEO – they aren't two unrelated disciplines.
When properly combined, SEO and content marketing will work together to exponentially grow your traffic.
The goal of content should always be to deliver value to human audiences (rather than search engines).
Technical SEO tactics help to ensure your content reaches the right people.
Over time, an effective content strategy will generate SEO juice for your site.
When this happens, old posts will start to generate organic traffic – even if they didn't when you initially published them.
Content marketing is all about connecting with your audience, building trust and offering actionable advice that people can apply to enhance their lives.
The era of keyword stuffing and black hat tactics is over.
Google rewards webmasters that publish high value content and punishes those who're looking for a shortcut to good rankings.
It's not enough to post a few pieces of content here and there and hope for success.
Posting content regularly is essential for SEO success.
Evidence suggests that if you're consistent with blogging and then stop, you're likely to experience a drop in organic traffic – so start as you mean to continue.
10 – Encourage Social Media Sharing
In recent years, there has been much debate over the correlation between social signals and search engine ranking.
Webmasters are desperate to know whether sharing their blog posts on social media will actually help them to rank higher on Google.
Although Google has denied that social signals factor in its ranking algorithm, numerous marketers around the world have noticed correlations.
In any case, establishing a great following on social media will bring SEO benefits.
The more eyeballs you have on your content every time you publish it, the more inbound links you're likely to generate.
If you want to get more social media shares, implement these tactics:
Publish high value content that people want to share.
Leverage relevant hashtags.
Publish content at optimal times.
Include prominent social sharing buttons on your website.
Build relationships with influencers and ask them to share your content on their social media channels.
Can you think of any other SEO first steps that new webmasters should take?
Please let me know in the comments below.
Image Credits
In-post photo 1: https://pixabay.com/en/analysis-analytics-business-chart-1841158/
In-post photo 2: https://pixabay.com/en/chain-metal-chain-link-257490/
In-post photo 3: https://pixabay.com/en/speed-indicator-speedometer-433919/
Advertisement

Aaron Agius
Co-Founder and Managing Director at Louder.Online
More articles from Aaron Agius
Guest Author: Aaron Agius is an experienced search, content and social marketer. He has worked with some of the world's largest and most recognizable brands, including Salesforce, Coca-Cola, Target and others, to build their online presence. See more from Aaron at Louder Online, his blog, Facebook, Twitter, Google+ and LinkedIn.
SEO
Crazy about SEO and marketing? Are you the kind of affiliate marketer that wants to boost affiliate marketing with SEO? Follow these actionable rules now!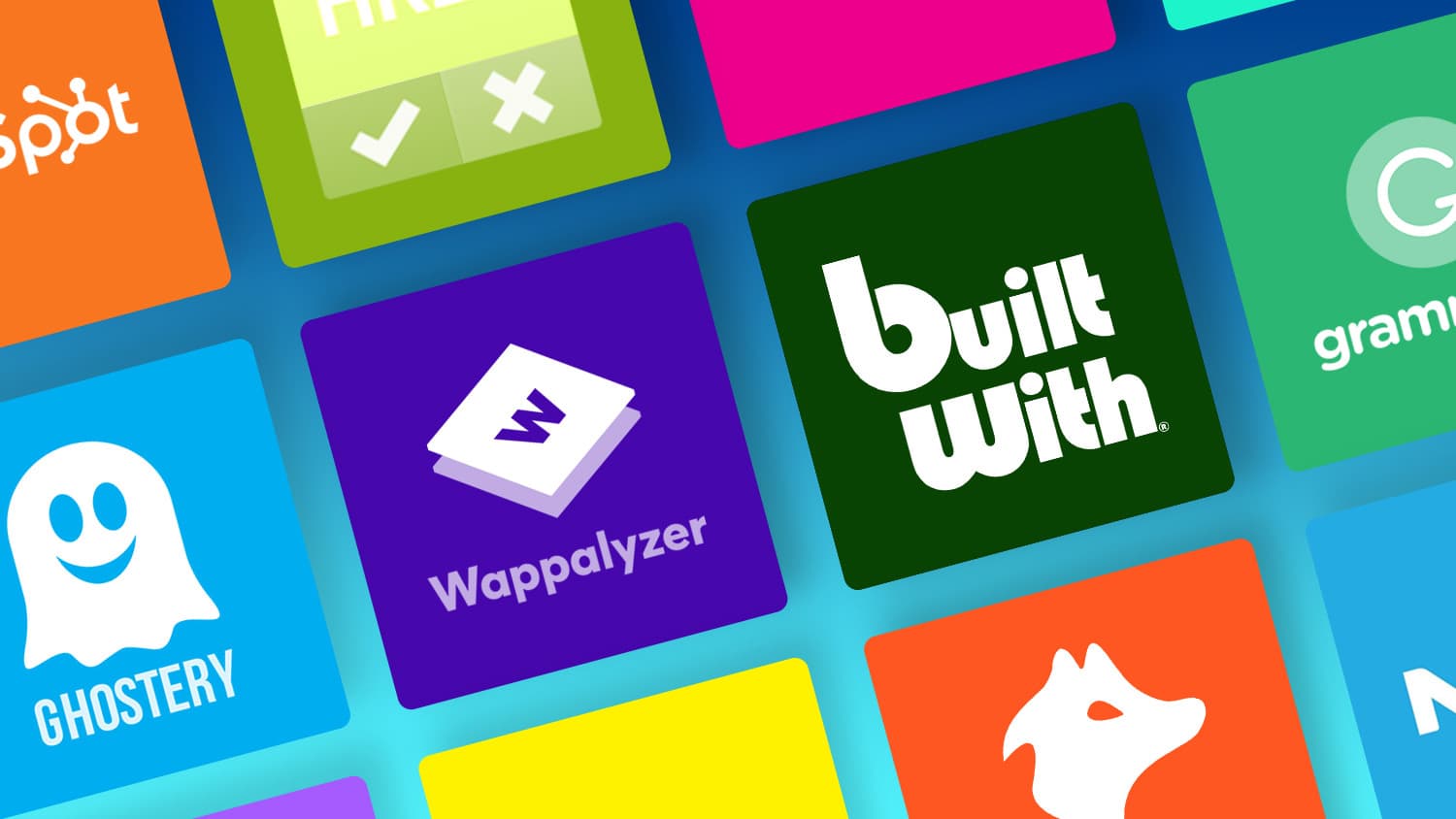 SEO
These SEO Chrome extensions to make your work easier are gonna be everything you'll ever need to make your SEO game become the best of all time!
SEO
Follow these SEO blog tips to optimize your blog posts and websites! Learn how it's done by reading this Mobidea Academy post!