Affiliate World Asia: Master Guide and Pro Tips
Introduction
That's right!
The Mobidea Crew is a diamond sponsor of Affiliate World Asia and we just couldn't be prouder.
It's gonna be an event to remember and it's all happening in Bangkok, one of Asia's coolest cities.
Ready to check 8 things you need to know about Affiliate World Asia and the beautiful city of Bangkok to make sure you enjoy this affiliate marketing fest like a genius?
Let's go!
8 Things You Need to Know About Affiliate World Asia
1. The Preparation
You're prepared to go to Thailand.
You've read Mobidea Academy's post on how to survive affiliate marketing events.
You've never been there.
You're excited and super enthused.
But what do you need to make sure you go to Thailand like a master who doesn't get stopped by police at the airport?
Simple!
First, you've gotta get a Visa.
These Visas will be more or less easy to get, depending on your specific country.
Most of you masters will be able to get a Tourist Visa for a full month without any sort of trouble.
Not sure if you qualify for a Visa and don't wanna miss out on an event sponsored by Mobidea?
Check this link and do your thing!
Then, what?
You'll need a cheap flight.
Depending on where you are, flights will be more or less expensive.
Want a link of a website where you can check flights to Bangkok and get an idea of the price you'll have to pay?
Now, let's dive into airports.
Bangkok is a city that's got a population of about 8 million human beings.
What if I count the suburbs?
More than 17 million souls!
That means it's got more than one airport.
There are two airports waiting for you:
Suvarnabhumi Airport
Don Mueang International Airport
Suvarnabhumi Airport is also known as Bangkok International Airport and it's actually the ninth busiest airport in Asia when it comes to total passengers – 55,892,428.
That's a lot of people!
This airport was built quite recently – only 11 years ago.
Wanna get to the city center?
It's gonna take you about 40 minutes by car.
As for Don Mueang International Airport, it's one of our world's oldest international airports.
That's right!
Commercial flights began in 1924, so you know this is the old school airport, bro!
It's gonna take you about 45 minutes to go from this airport to Bangkok's city center by car.
Wanna go from one airport to the other?
There's a shuttle!
2. I'm Here! Now, What?
You've arrived.
Before you even think about leaving the airport of your choice, make sure you visit a Currency Exchange and withdraw some cash from an ATM.
The currency used in Thailand is the Thai Baht.
One Thai Baht is made of 100 satang (corresponds to cents).
Wanna figure out how many Thai Baht's you got on your bank account?
Check this link!
Wondering about prices?
Is Bangkok an expensive city?
No!
It's cheap.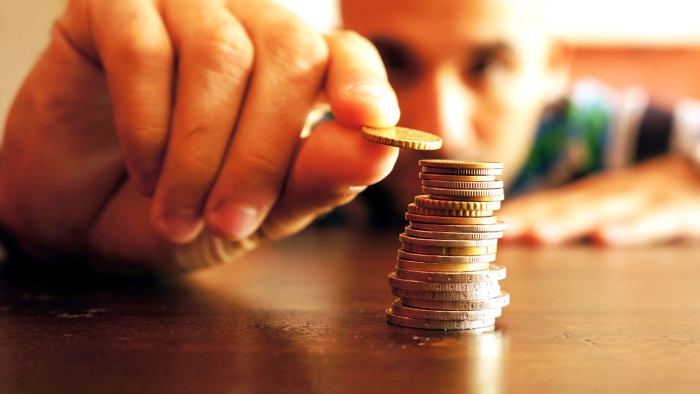 Even in hyper touristy areas, the prices tend to be cheap.
What to expect?
You can expect to pay ฿150-250 on transportation and something like ฿300-500 on tasty food on a daily basis.
What's 150 Thai Bahts?
4.5 dollars.
See?
I told you:
Advertisement

Cheap!
You can even check this link to compare the cost of living of Bangkok with that of your native country!
What about phones?
You're all alone in a big city.
Imagine you forgot to bring your iPhone.
Here's what you do:
Buy a local SIM card.
Where the heck can you find a place to buy a phone?
No biggie!
Check this link and get your cell phone!
You got your phone.
You have your sweet bills to buy some knick knacks at the markets.
What about a hotel?
After your journey, you need to find a comfortable place to settle.
That's right!
Bangkok is a super busy city filled with people from all over the globe.
And that's on a regular week.
This is Affiliate World Asia!
This town is gonna have more affiliate marketers than all networks combined, for real.
Where are you supposed to find a sleeping spot?
No biggie!
As long as you schedule in advance, you can be enjoying these hotels like there's no tomorrow!
Feel like your wallet can't handle this awesomeness?
Need a cheaper spot?
No worries!
Check these cheap hotel options in Bangkok, bro!
Money: check.
Phone: check.
Hotel: check.
3. Where's the Event, Anyway?
Let's pretend it's December 6th.
It's the first day of Affiliate World Asia.
But where's the event?
The event is at the Centara Grand and Bangkok Convention Centre.
Level 22, 999/99 Rama 1 Road, Pathumwan, Bangkok 10330, Thailand.
Where is the Centara Grand and Bangkok Convention Centre, you ask?
It's located inside a cool shopping mall.
Want more info on how to get from point A to Affiliate World Asia?
Read this amazingly detailed info!
4. The Event: What's the Story?
Affiliate World Asia has been around for a long time and it's the ultimate affiliate marketing event.
It's organized by the STM Forum, one of the most popular and best-loved online communities for affiliates.
The event actually got its start as a meetup.
This format evolved into a conference in 2015.
Along with Affiliate World Europe, this event is one of the most exciting industry gatherings of the year.
The event has had such attendees as iAmAttila, Ziga, Andrew Payne, Neil Patel, Steven Kuhn, Maria Claudio, Yancy Naughton, Amy Cheung, Drew Eric Whitman or Charles Ngo.
This is an offline meeting point for all online marketers.
This is where the elite of the industry gather.
It's a super awesome learning fest where the most important industry leaders and the most brilliant minds come together to talk about the love we all share.
It's the biggest super affiliate market in the world.
This is where you can truly expand your network, meet new people, and explore affiliate marketing networking to the max.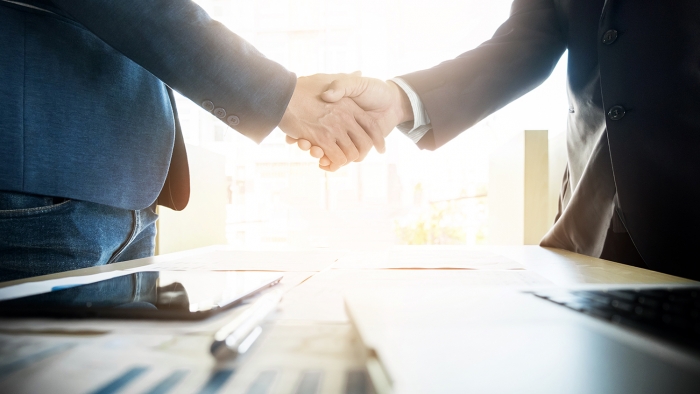 You can create exciting new business opportunities, talk about the industry, and learn invaluable insights while having some fun.
The event will have more than twenty different speakers.
I'm talking about such pros as Alexander Nix, James Van Elswyk, Mark Houng, Sarah Bundy and Emanuel Cinca!
Can you possibly miss it?
Of course not!
5. Transportation Time!
The event is now over but you're the kind of guy who loves to travel.
You wanna experience the city, the vibrant colors, and the welcoming people.
How to move about, though?
Check this list!
Public Buses
There's an amazing network of public buses serving the city.
Most tourists won't hop into buses, though.
Why?
Because there isn't a lot of English language route info available, which means you can get lost.
Tuk Tuk
This isn't just a transportation method:
It's a cultural proof that you're actually in Bangkok.
This is a motorized three wheeler vehicle.
It doesn't have a meter.
Meaning?
Put your negotiation hat on and agree upon a price with your driver.
It's freestyle transportation.
Take advantage of Tuk Tuks and snap lots of photos.
Subway & Skytrain
The Skytrain is an elevated train which actually runs through the city's main business districts.
The subway will give you access to more areas than the Skytrain.
There are some interchange stations at Asok and Silom.
This means you can go from the Subway to the Skytrain like a pro.
Enjoy!
Taxis
Have some money?
Don't feel like riding with other people?
Then taxis are your pals.
They're cheap.
Fares will start at 35 Baht – around a dollar.
Make sure that the meter is actually on and showing that specific value.
Taxis are metered but, as usual, drivers will try to negotiate with each specific passenger who comes along.
The driver is trying to deceive you?
There's no 35 Baht value on the meter?
He's a crook.
Leave immediately and find another taxi!
Chao Phrya River Express Boat
Boats.
They're pretty romantic, am I right?
Wanna bring a date to Affiliate World Asia?
Nothing like hopping on a boat.
In Bangkok, a boat usually runs every 20 minutes.
At rush hour?
Every 5 minutes.
Got 20 Baht to spare?
Then you can hop on a boat at the Central Pier and only leave at the end of the line.
Where's that?
At Nonthaburi.
The trip will last an hour, it will allow you to check some incredible sights, and it's a pretty fast way to get to the Grand Palace at Ta Chang Pier, as well as other cool locations you have to know.
6. Best Restaurants for Affiliate Pros
The event is over.
You're feeling hungry.
You were talking to affiliate network representatives, advertisers, and online marketers from all over the world.
Your stomach needs help.
Where to eat?
Check this link and prepare your meals in advance!
You know where to eat but don't know what to experience?
Want me to give you a link that's gonna help you make up your mind?
Time for you to click here and expand your gastronomical horizons with class!
Pro tip:
Try eating insects in Bangkok.
I hear the fried scorpion is a thing of beauty!
7. Touristic Stuff
Wanna experience Bangkok but don't know what to check?
List of essential things to see in Bangkok:
Wat Arun (The Temple of Dawn)
Floating Market
Wat Pho (the Old City)
Chao Phraya River
Chatuchak Weekend Market
Khao San Road
Grand Palace & Wat Prakeaw
Wanna check more things you can see in Bangkok?
Wanna get to explore it to the max and take lots of Instagram photos?
Check this link!
Tourism is fun, exciting and super memorable.
But you can never be too safe!
If you get in any trouble and need some help, you may as well contact the Tourist Police.
Is that even real?
Yes!
The Tourist Police actually offer assistance in English.
How to get in touch with these cool kids?
Dial 1155.
These fellows will help you out in no time.
While I'm at it, here's a link you can check.
It's got a bunch of important emergency contacts from Thailand that you can use.
You can also check this link to understand which apps you'll have to explore while in Bangkok!
Who's got your back?
8. Is the Mobidea Crew Going?
Hell, yeah!
Mobidea is a proud Diamond Sponsor of this awesome affiliate marketing celebration.
Of course we're gonna show up in style.
We're gonna be taking many members of the Mobidea Crew who are eager and super excited to meet you!
Feel like you wanna schedule a meeting with us?
Nothing like clicking this link and doing your thing!
Conclusion
That's it, guys!
I hope you've enjoyed this Affiliate World Asia Master Guide.
My goal was to provide you useful tips and advice that you can take advantage of in your wonderful trip to banging Bangkok!
What are you waiting for?
Make sure you've got that Visa, buy that plane ticket, and come meet the Mobidea Crew at Affiliate World Asia!
This really is one of the best affiliate marketing conferences so go for it!
Advertisement

Tags: Affiliate IndustryAffiliate GuidesAffiliate IndustryAffiliate MarketingAffiliate Conference Guides