Advertisement

Introduction
Sometimes, being in the right place at the right time can be a game-changer.
And even though it's obvious that being super skillful and packing the right kinds of knowledge is masterfully important, it's also crucial that you're able to meet the right people.
I'm talking about cool marketers that can meet you, teach you, and help you evolve!
That's what affiliate marketing conferences are all about!
They're a way for you to become acquainted with the best and brightest and that's why attending affiliate marketing conferences is so much more than a consequence of being alive:
It's an unforgettable experience you must be a part of!
Moreover, it's also an opportunity for you to network with remarkable people who can let you know what's working in the business!
But, wait!
Do you know which events to attend?
No?
No biggie!
Get ready to check Mobidea Academy's chronological list of the Best Affiliate Marketing Conferences!
Best Affiliate Marketing Conferences
Affiliate World Europe 2019 was the Mobidea Crew's favorite affiliate marketing event in Europe.
The event was held in Barcelona and it was a huge success.
What about 2020?
This year, this amazing trade show will be held in astonishing Barcelona again.
This is gonna be a two-day conference where top affiliate marketing and eCommerce entrepreneurs from around the globe will be waiting for you to go about some serious networking.
You'll also be able to party!
There are almost as many parties as there are speeches – all the industry leaders are gathering to throw their own insane parties at Barcelona's hottest spots.
Listen to some of the industry's most gifted and awe-inspiring speakers and take advantage of a unique opportunity to feel the vibrancy of a whole business.
Check some of their recent speakers so you can get a feel for the madness:
James Van Elswyk, Founder at Purple Lead
Cat Howell, Founder & CEO at 8 Loop Social
Samual Bevan, Global Online Sales at Snap Inc.
Are you ready for this?
Save the date: July 8-9, 2020
Where? Fira de Barcelona Montjuïc, Barcelona, Spain.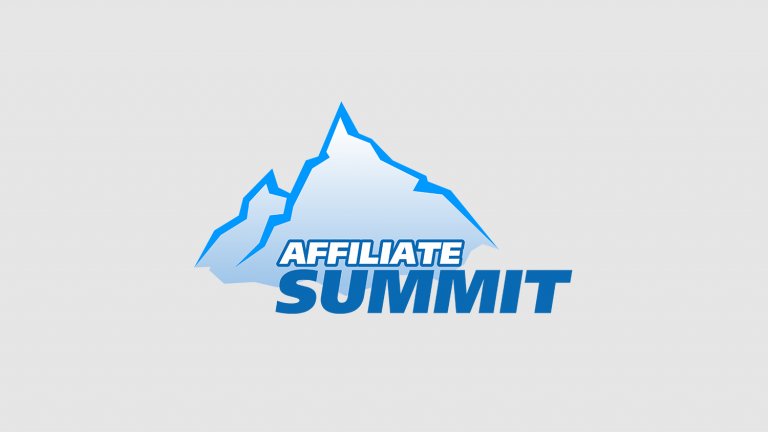 Affiliate Summit West is a staple of January.
This three-day conference is located in Vegas and guess what?
The Sin City really is the perfect place for you to meet affiliates, networks, advertisers, and get to make your next business deal like a pro!
Where's the event?
This event will take place at the Paris Las Vegas hotel!
Here, you'll be able to find over 6,000 digital marketers, amazing high-level decision-makers, media owners, bloggers, advertisers, traffic sources, global brands, agencies, and tech firms!
Moreover, you'll find that this event truly is a melting pot of technological awesomeness!
This is where you'll be able to meet entrepreneurs from 80 different countries.
These are innovative people who love cutting-edge tech and who you'll simply have to meet!
More?
Speakers!
That's right!
You can't forget about the fact that Vegas is gonna be teeming with excellent speakers who'll be sharing their invaluable knowledge and skills!
Save the date: February 2-4, 2021
The world's leading mobile acquisition and retention summit will be in May and we're expecting to be a great conference!
These are two unforgettable days filled with knowledge-sharing and 2000 leaders from top mobile brands in sunny Las Vegas.
This is the largest gathering of mobile professionals around.
The deal-breaker?
Maybe the fact that you can't get too excited about going to MAU.
Why?
This event is so exclusive that you must apply to attend.
You've read it:
The attendance is by application only.
What should you do?
Go ahead and prepare your pitch, get ready, and be on your A-game.
Meanwhile, you can check some of the speakers who will share knowledge in May.
Save the date: May 6-7, 2020
CpaConf is one of the most illustrious affiliate marketing conferences in the whole of Eastern Europe.
This CPA-focused gathering brings traffic market experts together in an attempt to generate some real inputs and amazing insights.
In addition, CPAConf is the biggest independent affiliate conference, uniting webmasters and affiliate programs to concoct a remarkably cool cocktail of affiliate mastery.
This event takes place in Kiev, Moscow, and St Petersburg, which means you can get to check some grand cities after experiencing this Eastern event to the max!
Save the date: March 12, 2020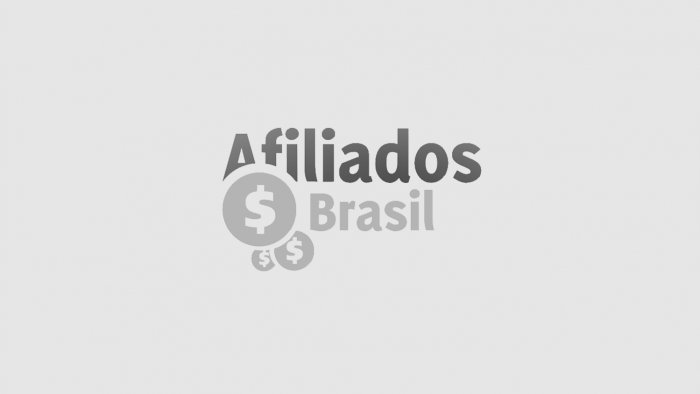 A highly-regarded and super fun conference?
The very best South American Affiliate Marketing Congress?
Yes!
This is Afiliados Brasil!
São Paulo is Brazil's answer to the magnificent skyscraper bonanza that is New York City.
That's why this huge megalopolis – Brazil's super busy and hyper populous mega-city – is the perfect place for you to pump up your Latin American business partnerships and evolve with the help of some amazing knowledge-sharing.
Wait, though!
You should be prepared for the language barrier.
Why?
Because this is a Brazilian event.
You'll have to speak Portuguese, a language that you might not be acquainted with!
What to do?
Brush up on those shifty irregular verbs, learn some Portuguese words, and enjoy Brazil's coolest affiliate conference!
Save the date: May 28-30, 2020
This one-day event is located in beautiful Tel-Aviv and it's always ready to amaze its 2000 annual attendees.
If you care about mobile apps and love having the chance to hear some of the most remarkable speakers give invaluable insights about the business, then there's no way you'll miss the 8th Israel Mobile Summit.
There are also plenty of interesting panels about the latest hot topics.
Are you a developer, an entrepreneur, a game publisher, an ad network, a provider, or simply someone who's keen on technological fun fests?
Then Israel Mobile Summit is the place to be!
Save the date: June 10-11, 2020
The world's largest mobile growth conference is taking New York by storm for one day only.
With more than 60 speakers, this trade show will effectively help you to connect with and learn from professionals specialized in the areas of user acquisition, monetization, retention/engagement, and re-engagement.
This is the perfect way to build meaningful business partnerships.
Where's the fun happening?
The event will be held at the TKP New York Conference Center.
Ready to enjoy this non-vendor conference?
Prepared for a lineup that consists of remarkably cool mobile app marketing industry leaders?
Wanna check content that's gonna be created for the finest mobile brand marketing panels?
Then it's time for you to schedule up!
Save the date: May 14, 2020
The Big Apple welcomes this three-day conference in August and gives you not one but two outstanding trade show floors packed with affiliates, merchants, vendors, and networks.
This is it!
It's the opportunity you were waiting for!
Time for you to meet thousands of amazing digital marketers coming from more than 70 diverse countries.
This is where you'll be able to check a bunch of awesome networking events that shall take place in relaxed environments that allow you to feel ready to exchange some knowledge.
More?
Get full access to online tools that shall provide the opportunity for you to schedule meetings with speakers and attendees.
This is the place where you'll get to see super-engaging presentations and brilliant panels that will actually cover the challenges, trends, and fads that shape this business!
What should you do?
Save the date: July 27-29, 2020
This event takes us to gorgeous Germany, more specifically Cologne.
This is one of the biggest digital trade shows in the world, enabling visitors to experience the tech trends which are now defining the digital economy.
This is where the big companies come to speak and share their vision and skills, but also where attendees can make direct business deals or establish precious new connections.
Feel like you wanna go to the global innovation platform that allows the digital economy to gather?
Wanna take advantage of the leading trade fair for digital marketing kings?
Then here's what you should do:
Save the date: September 23-24, 2020
This is the best way to end the year with the top affiliate marketing conference.
December wraps it up with Affiliate World Asia.
Last year, more than 3,650 attendees joined this conference to build businesses and change this industry.
This community puts together a group of founders, investors, and experts from some of the biggest tech companies.
This is the best affiliate conference to attend if you want to grow your network.
Why?
Because this is where it all happens!
The exhibition market is huge since it's got more than 200 companies.
As for attendees, last year's event registered a growth of 133% compared to the previous year!
What started as a simple affiliate gathering is now THE event of the year, filled with unforgettable experiences, amazing opportunities for knowledge-sharing, and lots of surprises!
You've gotta show up in style!
There's no official set date for this event yet! But it will be in the first week of December.
This is also one of the most anticipated annual conferences for mobile and digital enthusiasts.
Why?
Easy to explain:
This is simply the biggest exhibition in the mobile industry.
Organized by GSMA and founded in 1995, the event has been held in Catalonia's most beautiful city since 2006.
This mobile marketing fest is all about how every different type of company can incorporate mobile marketing into their business.
This is an event where big sharks are always present and where they frequently present the latest gadgets.
Conclusion
Now you know what events you must attend!
This list was created for you to understand what to expect of each specific event.
Now, what?
Check each event, see which affiliate marketing conference best suits your needs, and dive into it with class!
Cheers!
Advertisement

Francisco Gomes
Content Professional
More articles from Francisco Gomes
Francisco Gomes is a Portuguese copywriter and a stingy Mobidea Crew member who may not spend a lot of money but writes amazing words which could be auctioned for millions of dollars on eBay. That must be why his articles are super well-researched and loved by affiliates of all walks of life. If you want to read about some of the most important concepts in Affiliate Marketing, then the content created by Mobidea's Content Manager is gonna help you out in no time!
Affiliate Marketing
Learn how to monetize a blog with affiliate marketing and explore this super profitable profession!
Best Picks
Get ready to check an awesome list of the best Google Ads training courses and guides you need to explore right now!
Affiliate Marketing
Get ready to understand how affiliate marketing and eCommerce can work together to create a profitable business enterprise!