Advertisement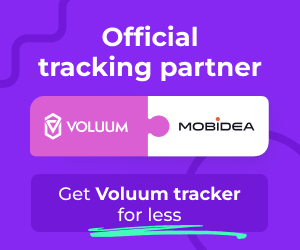 Introduction
This world is completely different from what it was only a few years ago.
In fact, you can now read an ebook written in Italy using an iPhone built in China with materials coming straight outta Namibia while drinking Colombian coffee you bought with the money you made with your Indian clients.
The world is more globalized than ever before and you can feel that every single day.
Moreover, technology and globalization have made it possible for anyone to access a product anywhere, and that's where E-Commerce comes in.
But what is eCommerce, you ask?
No worries!
It's time for me to explain everything!
By reading this article about eCommerce, you'll become able to know the history of eCommerce, and how eCommerce works.
In addition, you'll get to understand where affiliate marketing enters the picture and how you can effectively make money in eCommerce as an affiliate marketer!
Ready for this eCommerce master class?
Prepared to really know what is affiliate marketing in eCommerce and become an eCommerce affiliate known all around the world?
Let's go!
What is eCommerce?
In the beginning, commerce was all about the shopkeeper and his store.
He was a fellow who owned the store, sold local products and knew his clients by name.
The business tended to be a family matter, passed on from generation to generation.
Business was stable and there wasn't that much of a difference among the services provided by different stores, shops, and drugstores.
Then, the Internet came to be!
Suddenly, everyone was talking with friends and family online.
Talking and trading!
That's when eCommerce started to boom.
eCommerce stands for electronic commerce.
It's basically the sale and purchase of goods and services online using the internet.
Most commonly it's the act of shopping online for clothes, books, or other items.
But it can also be associated with online payment systems in general, Internet banking, or online ticket sale events.
eCommerce and Marketing
Nowadays, it's possible to get in touch with everyone all the time.
This means the list of potential clients has increased to the max.
But, wait!
You need a method that allows you to reach out to clients.
Moreover, you need to boost your profits by taking advantage of this opportunity made available by technology.
That's where marketing in eCommerce starts becoming a reality.
But what are the different marketing channels in eCommerce?
Let's find out!
eCommerce: Marketing Channels
Pay-per-click (PPC) and Search Engine Optimization (SEO)
What is this marketing channel all about?
It basically deals with several methods of promotion of your store on search engines.
You can go about using free traffic (SEO) or you can opt for paid by click traffic (PPC) which actually brings visitors directly to your funnel.
Display Advertising
Display advertising refers to advertising in websites and apps through the use of banners, text ads, video, or audio.
It's a type of advertising that usually requires a more creative side, but can bring significant visitors if the audience is really drawn to what you've created.
Email Marketing
Any solid business knows that repeat customers are the best customers!
Even so – at times – the goal isn't to get the sale right away.
What is the goal, then?
To make sure you get to collect amazing contact details so that you can make multiple sales in the future.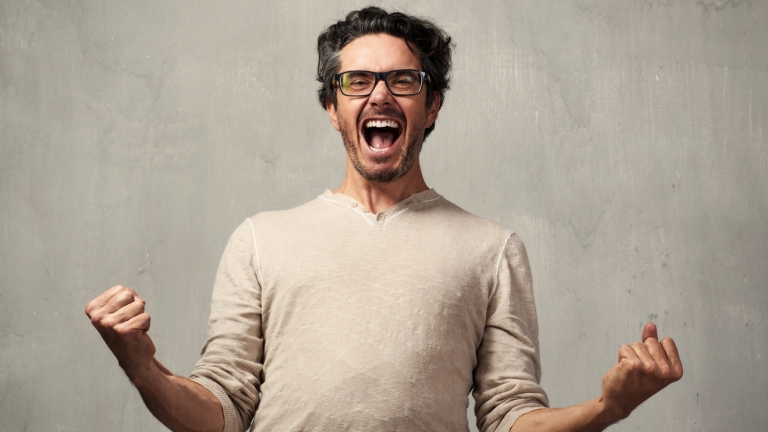 Why should you be happy selling a pair of sneakers once, when you can gather more contacts and sell more products like a master?
How can email marketing become a reality?
You can basically create an email submit offer to your visitors and try to lure them into giving you their email address.
Based on that info, you'll then be able to send regular content as well as any products you want to sell to your mailing list!
But, wait?
Are there any eCommerce platforms you should know about?
Yes, indeed!
You've got Online Storefronts and Online Marketplaces!
Keep reading to learn more about each of them, bro!
Online Storefronts: The Face of Your Store
Shopify (recommended), Oberlo, Magento, Demandware, Woocommerce, Big Commerce.
Have you ever heard these complex names before?
What do they all have in common?
Here's the deal:
They all happen to be a collection of apps and services that allow you to "storify" your catalog of offers into a virtual store that the user will see on their end.
Hence the "storefront" part.
In this article, I won't actually dive deep into the detailed aspects of each one.
Even so, each one will have specific particularities.
Based on the type of lineup, content and funnel you wish to create, you'll be able to pick the one that best suits your needs!
Online Marketplaces & Merchants: The Owners of the Offers
Merchants direct owners of different products for sale.
Amazon, for example, is both a merchant and a marketplace.
Amazon aggregates offers and products from different merchants.
At the same time, Amazon is a merchant to different niche based e-stores which take products from Amazon using affiliate links.
It's important to make a distinction between bulk or broadly categorized merchants (such as Amazon), and more niche-focused merchants that focus on specific categories (such as Mobidea).
In addition, it's crucial that you understand the following:
Unless you happen to have a big enough audience (millions of daily visitors), you do need to choose and promote a specific niche based on your target audience so as to make sure they buy something and can become either a repeat customer or an audience that can be perfect for you to upsell later on.
By doing this, you'll see that your conversion rate will be much higher.
This is where affiliate marketing can help.
It can actually allow you to work on equal footing with other big players.
Meaning, what?
That you won't need to manage inventory or a physical store!
This fact really does open up some interesting opportunities for you!
eCommerce: What's the Relationship with Affiliate Marketing?
If you're reading this article, I'd gather that you're probably interested in affiliate sales products and affiliate marketing.
But, wait!
What is an affiliate marketing business, at the end of the day?
What's it all about?
Simple:
Affiliate marketing is the promotion of third-party products and services.
It can be paid on a commission basis if you happen to bring new clients to the owner of the product directly.
eCommerce and Affiliate Marketing are great business opportunities and partners.
It's relatively easy to connect the dots and understand why.
On the one hand, you have a merchant looking to sell more.
On the other hand, you have someone or an entity with content and an audience they're looking to monetize.
Every audience is monetizable and – by having the ability to focus your endeavors on a specific niche – you'll be able to micro target and go for specific custom-made products.
eCommerce is the activity which is most closely related with the affiliate marketing system.
Why?
Because it represents a straight sale flow.
Every sale you refer to the merchant allows you to earn X.
It's easy to understand how it works and why!
eCommerce and Affiliate Marketing
Content is king!
Indeed, you're gonna promote products with your content.
That's why it's important to create good content and original products.
You have to be able to create something unique which draws people in.
You need to entice and excite the users so they keep coming back for more awesomely viral content.
Eventually, they'll become addicted to your website and will decide to buy some products!
Originality is everything!
If you can provide a unique angle to a different product, your content will be regarded as super interesting and relevant to all the marketing channels I've alluded to.
Another thing that you must take into account?
The commission structure and the conditions.
Pay close attention to those two specific aspects!
Making the content work and shine is hard enough:
You don't wanna waste time compensating for mistakes made when you were dealing with the structure and the conditions!
Look at it from the perspective of a business owner:
How long does the cookie last?
Do you get a commission on all products sold or just on the first one?
Does the billing cart cookie last longer?
Amazon has a longer 90-day cookie for pending purchases, for example.
What about the actual payout?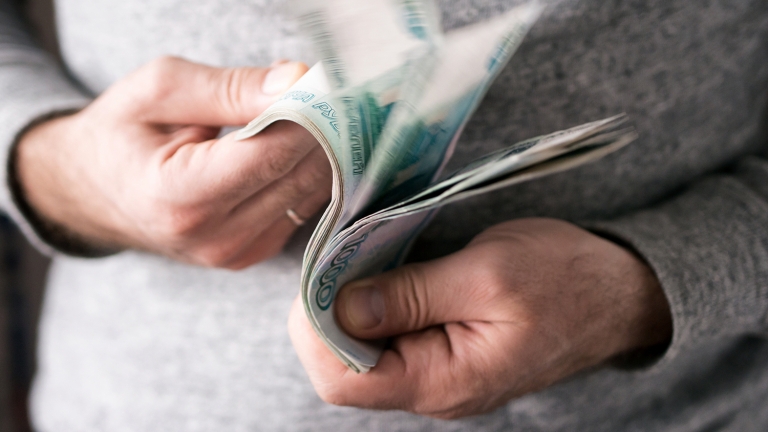 Is it high enough to be interesting?
Don't just look at the absolute numbers.
Look at it in a broader context!
Maybe it's great that you can get 30% of the purchase price or maybe going with a smaller percentage in a much more interesting brand or product niche is far better (almost everyone reads books or likes pets, for example.)
Think about all these nuances and aspects, otherwise you won't be able to make it in affiliate marketing!
The time you spend building and preparing your content will represent your costs.
The revenue is gonna be the different commission structures you end up working with!
What?
Need me to showcase some examples of affiliate marketing eCommerce?
No biggie!
Examples of Affiliate eCommerce
An eCommerce affiliate marketing website?
Yes, indeed!
This website is a great example of a custom built store that you can create using a Shopify paid app:
What?
It's possible to use Shopify for affiliate products?
Of course!
This eCommerce website pulls products directly from the Amazon Affiliates program.
The content of Canopy.co is a growing community of curators of products.
They constantly create new blog content as well as provide different insights into the listed products in the featured part of the website.
You can also create an account as a reader and become a curator so the audience of people and recurring users gets bigger and bigger.
It grows exponentially by itself.
A website like this takes a huge amount of time to create!
Moreover, it will demand you go for some initial setup costs and paid apps.
Even so, over a long time period, it's really gonna be worth it!
Why?
Because it's gonna give you some sweet affiliate marketing sales and allow you to fully explore the affiliate model in eCommerce!
The second example of an affiliate eCommerce site is a review website.
This website has gathered a huge following due to its amazing content and reliable quality.
In fact, it was purchased by the New York Times for a whole lotta cash!
The website is simple, yet effective.
Wirecutter is super straightforward when it comes to the explanation as to how they make money.
That's helpful, since it allows them to build a sense of trust with their specific audience.
So how does it work?
You pick a category or niche, and review a given product from a retailer, such as Amazon or Walmart, with affiliate links in it.
If someone reads your content and clicks the URL, a cookie will register that the user came from the specific website.
If they make a purchase, they get a commission.
Great, ain't it?
It's a very simple model that works if you put in the time and effort to increase your audience enough so that the income becomes juicy and flows smooth!
Sometimes, a simple solution is the best option and this affiliate eCommerce site proves that in style!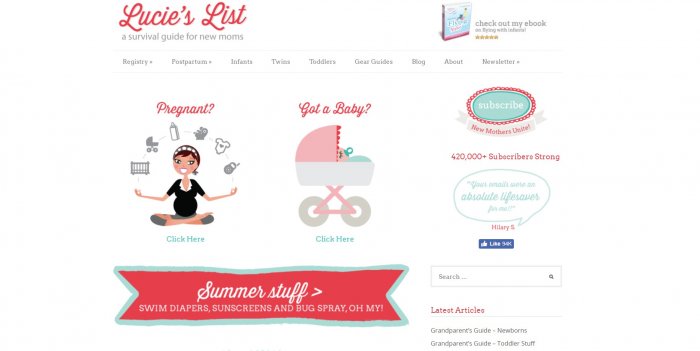 This is a special one, because of its target audience and monetization methods.
You can see it's a website built for a female audience who's expecting a child.
It's quite the authority website on this very specific niche and it monetizes it in a great way!
When it comes to its retention rate and repeat purchases, this audience is simply superb!
The first thing you see when you access this awesome website is an email subscription opt-in form that requests your email, your name, and the expected due date of your child's birth.
This will allow Lucie's List to send specific email content tailored to the time of the pregnancy.
It's genius and it's why their newsletter is extremely popular.
And monetizable.
Don't believe me?
No biggie!
Take a look at their timed newsletter.
It takes maximum advantage of timing.
This website is monetized "indirectly" by regular content with text links from major affiliate programs such as Amazon, diapers.com, etc.
This allows these guys to build a solid community.
This means they can expand and that's why they took advantage of the opportunity to create their own ebook (their own product) and sell it directly.
Being relatable to your audience helps you build trust, especially if you use testimonials!
Enjoyed these examples of eCommerce?
Awesome!
I hope you can take your online affiliate sales to the max!
The Ultimate Takeaway
I've explained what eCommerce is all about and how you can use affiliate marketing to rock like a pro!
I've also given you some dope examples that will inspire you to research a niche and fight the eCommerce battle!
The takeaway?
eCommerce is a huge deal.
Every time you buy something on the internet you're contributing to its growth.
The endless possibilities allowed by the internet make this clear.
The least visible background processes are often the ones which showcase the biggest potential.
eCommerce is a process.
People buy something every single day.
Even basic groceries.
As an affiliate, you wanna work in a market that's big, growing and which can provide you with significant sources of income.
Trust me:
There's nothing bigger than "things people buy online".
Conclusion
The next step?
You need to pick the right niche for you, star working on the right processes, build your own affiliate website, or simply get to promote affiliate products!
Affiliate marketing can be applied to eCommerce by going back to basics.
You become an affiliate when you refer clients and get a referral bonus.
eCommerce uses the same dynamic, but applied to everything that's commercially available on the web.
Mobidea is here to help you get started and grow your income as one of your top eCommerce partner merchants!
Give us a holler and get in touch!
You'll be surprised with the options you'll be able to explore in this amazing market!
It's a big world out there, filled with crazy addicted shoppers!
That means you can really make a whole lotta cash by thinking about which affiliate products to sell online!
Go for it!
See Also:
Advertisement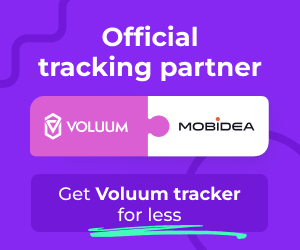 Francisco Guerreiro
Networks Account Manager
More articles from Francisco Guerreiro
Francisco is a Portuguese swimmer who also happens to love the beautiful - yet challenging - art of media buying. He's super clever, analyzes data like the best of them, and is currently part of the Networks Team. He spends a lot of time creating the best articles possible for you to enjoy so pay attention and dive into one of his precious content gems right now!
Affiliate Marketing
Learn how to monetize a blog with affiliate marketing and explore this super profitable profession!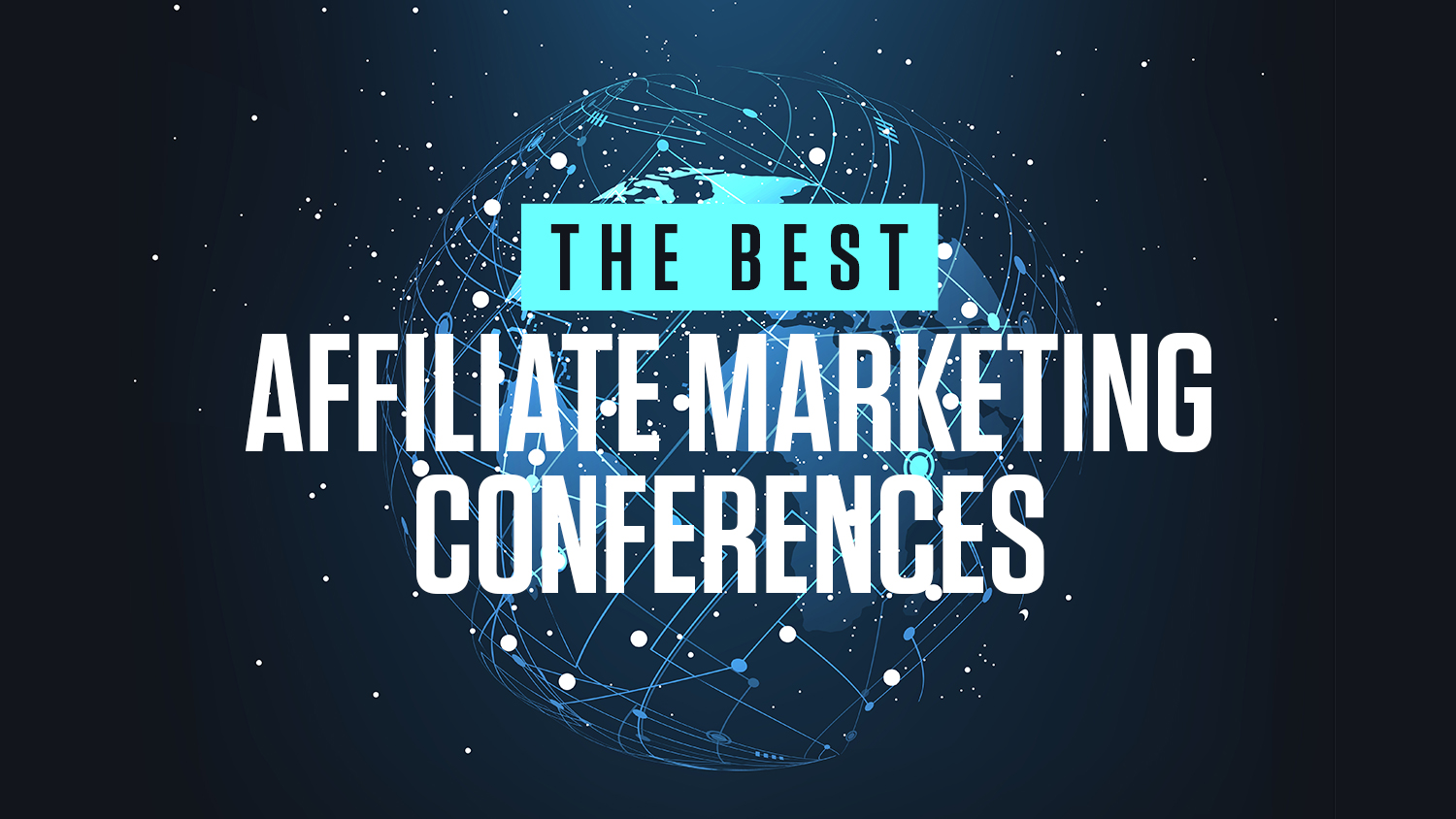 Affiliate Marketing
Check this list of the very best affiliate marketing conferences and trade shows and buy the tickets to affiliate awesomeness!
Best Picks
Get ready to check an awesome list of the best Google Ads training courses and guides you need to explore right now!