Best Google Ads Training Courses and Certifications (Free and Paid)
Advertisement

Introduction
Google Ads is one of the most effective ways for you to make your products and brands more popular in the web space.
By accessing the platform and learning the ropes, you'll be able to make money like there's no tomorrow.
But what about knowledge?
How can you learn how to make money on Google Ads?
No worries!
Time for me to show you the very best Google Ads Courses, Guides and Tutorials!
What is Google Ads?
You're now wondering:
What is Google Ads?
To put it shortly, Google Ads is an online advertising program created by none other than the world's most respected and best-loved tech giant.
It basically allows both companies and users to effectively advertise and reach audiences that are actually interested in the services and products they offer on Google's Search Network as well as a whole network of partner websites.
Advertisement

Wanna know more about Google Ads?
Check this Google Ads Overview!
Why Should You Explore Google Ads?
There are many reasons why you should explore Google Ads.
The main one is that Google Ads is relatively affordable if you happen to compare it with other advertising methods (paid, of course.)
Moreover, Google Ads allows you to take advantage of an array of cool tools that effectively help you create campaigns.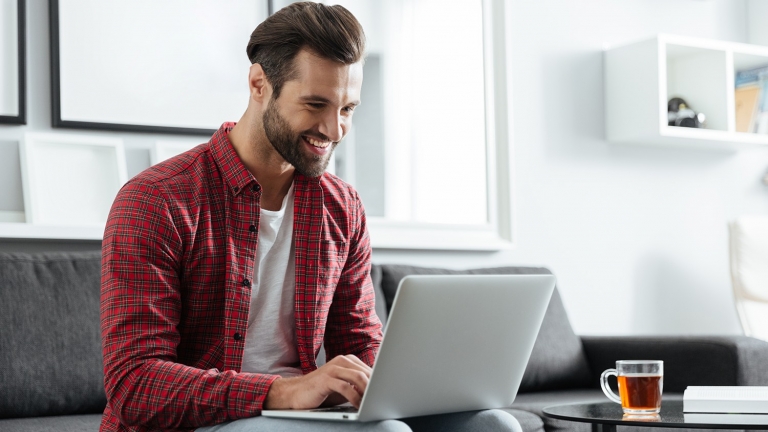 Last but not least, Google Ads also gives you the chance to access a plethora of documentation which means you'll get to learn how to actually create better campaigns.
Excited?
Prepared to dive into the best Google Ads tutorials and guides for online marketing enthusiasts?
Let's go!
List of the Best Google Ads Training Courses and Guides
Ready?
Check the Best Google Ads Courses you must try!
Perfectly tailored to those of you who are starting to experience the Google Ads mojo, Udemy's course will allow you to setup and optimize your account in style.
This course will actually provide some step-by-step instructions so that you can setup your campaign and get that paid search performance looking real sweet.
What will you learn, you ask?
Here it is:
How it works
Learn the new Google Ads version
How to go about creating an account
How to optimize Google Ads to improve performance
Creating Video Ads
… and much more!
This course is short and sweet, since it'll take you about 90 quick minutes to complete.
Pricing
What will you pay for this quick course that'll allow you to get the basics of Google Ads?
Usually, they have a discounted price so better to check it in advance.
PPC stands for Pay-per-Click.
Mastering this pricing model means you master Ads.
This university is actually brought to you by none other than some wicked master PPC experts who work at WordStream.
This is a super messy topic and there's a whole lot of erroneous info out there.
That's why this university is here to help you out!
What can you learn here?
You'll get FREE Training in three different courses:
PPC Basics
Optimization Best Practices
Advanced Strategies
Each of these incredibly insightful lessons is gonna be filled with amazing tips for PPC.
These guys don't stop there, though:
They'll also allow you to explore some wicked PPC tools that will effectively help you hone your skills and evolve into a powerful Google Ads master player.
Wanna know some of the things you'll learn?
Here they are:
What is PPC?
The importance of Keywords
How to set up an account
How to create a great PPC account structure
What is Ad Text optimization
What is Conversion Tracking
Remarketing
Geotargeting and local PPC
And so much more you'll get dizzy with impeccable knowledge!
Pricing
PPC University is free!
Go for it!
By now, you must have somehow become acquainted with Lynda.com
This is a powerhouse of online info and it's got some of the best courses for online marketers.
Their Google Ads Essential Training will actually allow you to:
Get many more visitors reaching your website
Get more value for your PPC spend
Know how Google Ads works
Set up a new Ads account
Research keywords to make sure your ads rock
Use Google Analytics to monitor ad performance
And much more!
Ready to learn how to measure ROI on Google Ads?
Prepared to understand how to use ad extensions and create an awesome remarketing campaign?
Then this is the way to go!
Pricing
Basic Plan: it costs €14.95 and it allows you to watch on your computer, tablet, phone or TV.
Advertisement

Premium Plan: for €24.95, you'll get everything you'd have with the Basic Plan plus some Project Files to get to practice what you learn and the chance of Offline viewing!
It allows you to access your progress with amazing quizzes and cancel anytime during the first 30 days for free.
What if you could learn everything you need to know about Google Ads by checking a bunch of awesome articles created by Google?
The icing on the cake, it seems!
Well…
That's Academy for Ads!
This is where you'll be able to get some knowledge straight from the source.
What to do?
When you reach the page, just click on "New here? Get started."
Then, what?
Navigate, evolve, learn, and get to know every detail about Google Ads.
This platform is updated on a regular basis and it allows you to learn anything that's remotely related to Ads step-by-step.
These guys even give you short modules, explaining how long it will take for you to read and assimilate the info.
The goal?
For you to be able to understand how long it can take you to go through an entire course.
At the end of each specific course, you'll get to go through an exam and get your certification.
What to do?
Rock each specific module, learn like a pro, go through the exam, and get all the Google Ads certifications you'll need.
Pricing
It's entirely, utterly, and totally free.
Who said mastering Ads was gonna be expensive?
Neil Patel isn't only a popular online blogger:
He's an essential source of knowledge!
In this guide, Neil doesn't pull any punches and gives you the whole juice.
By reading this regularly updated guide, you'll get to:
Learn how to use Google Ads
Understand how the platform works
Set up your very first campaign
Calculate your Ads campaign budget
Select a specific keyword
Check the competition to always be learning
And a whole lot more!
Seriously:
I'm talking about more than 10.000 words filled with the info you need to create a Google Ads campaign like a pro!
This guide should be super expensive, since Neil gives away so many crucial tips for Google Ads.
But guess what?
It's free!
No excuses!
Get your Google Ads education today!
Another WordStream contribution!
This time, I offer you a guide that's gonna completely blow your mind.
This is the Google Ads article you must check if you want to learn how to explore the platform like a true pro.
Here, you'll get to know:
How important it is to get your Google Ads structure right
The importance of a well-performed keyword research
The need to focus on relevance, why and how to respect the character limit, and the necessity to direct to your most relevant landing page
How to create a budget that allows you to do your thing in style
Filled with helpful images which really allow you to hone new skills, this is the guide you need to succeed!
Go for it, bro!
Get the Google Ads tips you need!
HubSpot is a credible and super insightful source of knowledge for any online marketer who wants to make a mark.
This means that it's no surprise that they've got such a well-written guide that clearly allows you to learn everything you need.
This super detailed guide is here to teach you how to:
Create a Keyword List
Use the Keyword Tool
Create a Campaign
Get your Bidding and Budget just right
Customize your campaign by playing with the Advanced Settings
What else could you possibly need?
If you don't have the time needed to go through a lengthy course, there's nothing better than for you to check this guide!
Kissmetrics's wonderful blog is always packed with great info for online marketing beginners and more advanced players.
In this guide, you'll get to check an article so well-researched and impeccably made that part of you will feel insanely jealous!
What will you learn in this guide, you ask?
You'll learn to:
Understand customer demand and to tailor your ads accordingly
Get competitor intelligence to learn the ropes
Create an offer that's impossible to refuse
Make compelling ads like it's no big deal
Structure your landing pages for max results
Ready to explore this online marketing guide for monetization enthusiasts?
Get going!
Bonus Tip: Google Ads Help
A Bonus Tip?
Yes!
The Mobidea Academy really is a gift that keeps on giving!
Remember when I showed you a platform created by Google that will allow you to learn straight outta the source?
This isn't much different!
Google Ads Help is one of the best websites for Google Ads explorers.
Why?
Because this page is packed full of incredible knowledge that YOU KNOW is backed by Google's finest minds and brightest engineers.
What can you learn?
Here, you'll get to:
Understand how to set up a campaign
Get the basics of Google Ads
Manage ads
Understand the concept of billing
Measure your results
Each specific theme is divided into many important lessons you must learn.
Which means what?
That the fact that you're still reading this Mobidea Academy post is now stressful to me.
Go ahead and dive into a veritable source of knowledge!
Conclusion
That's it, brother!
If Google Ads was a planet, you'd just been given a complete list of all the countries you must explore.
From the very best certificates to the coolest guides, this is all the info you need to take your pick, dedicate yourself to educating your brain, and get started on Google Ads like it's no biggie.
Ready?
Explore Google Ads after checking these guides and courses, and then just go ahead and celebrate your money-making existence!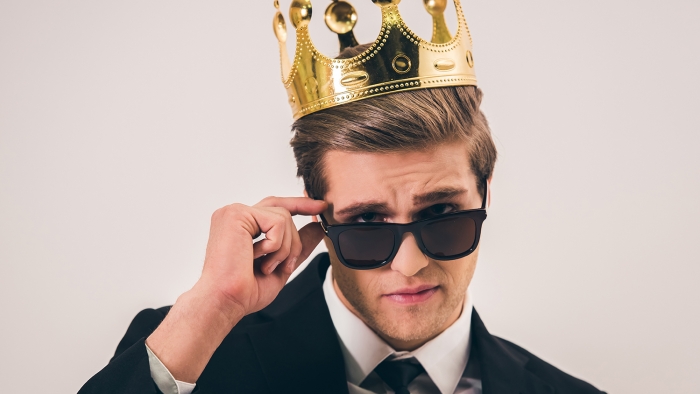 It's your time to shine!
Go for it!
Cheers!
See Also:
Advertisement

Tags: Getting StartedAffiliate IndustryAffiliate MarketingGetting StartedInternet MarketingTipsTools