Neil Patel Interview: Tips and Tricks for Online Marketers (2018)
Advertisement
Introduction
You've all heard of Neil Patel.
This guy's got years of experience, a pretty popular blog, and a whole lotta industry power!
In fact, he's got people coming to his blog every single day.
These are hopeful online marketing enthusiasts that are starving for success and who are ready to learn from one of the few affiliate marketing pros operating in the twenty-first century!
Ready to check this interview and learn from a guy whose name gets mixed up with the essential definition of affiliate marketing?
Go for it!
The Mobidea Academy Interviews Neil Patel
1. Tell Us About Yourself
My name's Neil Patel.
I started when I was 16 years old.
I'm 32 right now.
Advertisement

My background is in marketing.
I started by just creating my own website.
Trying to rank it on Google.
No one would visit my website.
I had to learn it on my own.
Get good at it.
Eventually, I started doing it for other people as well.
Fast-forward to today:
I've been quite a few things, from building up my personal brand to generating traffic for a lot of large corporations, to creating a few software companies.
These days, I spend most of my time with my ad agency.
Funny enough, it's named Neil Patel.
2. Affiliate Marketing Investments
I'm heavily invested in Brazil.
Technically I actually do a lot in Latin America and we do Germany, Italy.
We've also expanded into the Middle East.
3. Biggest Affiliate Marketing Mistakes
I did too many things at once.
Now, I really try to focus.
Do what I'm here to do.
I do a really amazing job with that instead of trying to do 20 things.
4. Biggest Mistakes Made by Affiliates
The biggest mistake I see most affiliates making is that they try to make a quick buck.
They don't think long term.
They don't think about:
"Alright, what can I end up building?"
"How can I end up growing over time?
"How can I create a sustainable business?"
And now you're finding these affiliates that just push the offer.
And then they can't continue to find more offers.
Versus focusing on one idea and one business and then growing it from there.
You can be big being an affiliate.
Just don't try to focus on what's gonna make you the quickest money right now and what's the easiest way to make that income.
Instead, focus on the long term.
5. Focusing on Affiliate Commissions
It's not the way to go.
6. Content VS Affiliate Marketing
I don't know if that relationship is the key to success.
There are so many types of marketing.
The key to success tends to be whatever you're best at.
Just pushing more on that.
And I found that – for example – I'm amazing at content marketing and SEO, Gary Vaynerchuk is amazing at video, right?
Everyone tries different things.
You just focus on what you're best at.
7. Landing Pages: Essential Tips
Everyone thinks it's popups, it's headlines, button colors.
Advertisement

It actually is copy more than anything else.
Answering objections with your copy.
Why aren't people converting?
You can survey them.
You can use tools to find out why they're not converting.
From there, continually make tweaks to your copy to answer those objections.
It's the best way to improve your conversions.
Related: How to Create Killer Affiliate Landing Pages in 2018
8. Do You Perform A/B Testing?
Yes.
I love doing A/B testing.
I do a ton of it with my own software, CrazyEgg.
We do A/B Test every week.
9. Do You Spy on Your Competitors?
Correct.
You can always learn from your competitors, right?
10. Which SEO Tools Do You Recommend?
You can use UberSuggest for keyword research.
You can use Ahrefs to find out where people are getting their traffic from.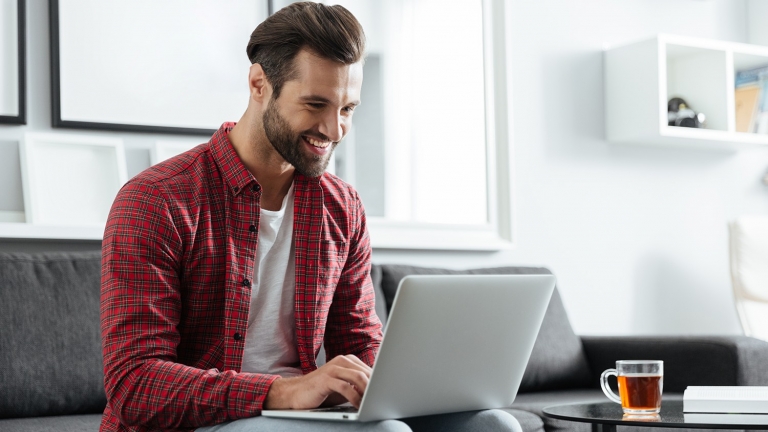 You can use BuiltWith to see what technologies people are using and you can use SEMrush to get an idea of what they're doing for paid advertising.
11. What's Your Process for Content Writing?
My process for content writing is:
I go out there, I use BuzzSumo, and I see what's popular in the space.
That gives me an idea.
I read my competitor's blogs.
I see what's working for them.
I then go on social media sites.
I browse, see what's working there.
I check emails, support inboxes.
See what questions people have.
All of this gives us topics and ideas on what to write about.
From there, we create the content.
We use tools like Ahrefs to see who's promoting the competitors and then we hit up all those people and ask them to promote us.
12. Advice for Affiliates Who Wanna Give Up on CPA and Facebook Ads
Just keep testing and tweaking.
It's one of the best things you can do.
If it was that easy, everyone would be doing it.
You're not gonna get it right right away.
It takes some time to dig in and do well.
Learn More: The Ultimate Guide to Optimize Facebook Ads in 2018
13. Do You Use Spy Tools?
Not any more.
I used to.
See also: Best Ad Spy Tools You Should Try in 2018
14. What Should Affiliates Do?
Keep testing.
Go from there.
15. Favorite Traffic Sources
Google.
It's consistent.
You don't have to keep paying for it.
SEO.
Google organic, not Google paid.
It's a bet on the long term.
16. There are no Affiliate Products on your Blog. Why?
I don't need the income.
I'd rather focus on my business.
There's nothing wrong with affiliate revenue but I don't care for that extra income.
I care about providing content.
Related: 4 Ways to Increase Profits with Affiliate Niche Sites
17. Affiliate Marketing Trends for 2018
The main affiliate trends next year?
I think you're gonna see the same old stuff.
I just think you're gonna see it in more regions.
Years ago, affiliates would focus on all these things in the US market.
Then, they started expanding to Latin America and Europe.
Asia is picking up.
You're gonna start seeing affiliate marketing just expand into more rural regions where it's not as common.
Not even rural:
Mostly developing regions where it's not as common.
18. How to Choose the Perfect Affiliate Network?
You go and you find out what other people are using and use the same ones.
You can test them all out.
I wouldn't just stick to one network:
Just try them all out and see which one works for you and then go from there.
19. Affiliate Marketing Opportunities and Threats
Facebook Ads are getting expensive.
It's becoming more competitive.
Google AdWords is already expensive.
Affiliates need to think more long term and consider channels like creating content.
It doesn't have to be text for Google.
It can be videos for YouTube.
It could be podcasts.
They have to create more content in media to do well.
20. Can Affiliates Keep on Earning Passive Income?
Yes.
I think it's possible.
In the short run, it's not possible.
In the long run, it is.
21. Quick SEO Tips for 2018
Some quick tips when doing SEO next year?
The big one?
Super thorough content wins.
Not just with Google SEO but also YouTube.
If you have a 7-minute video it ranks better than a 2-minute video.
For SEO, thorough text that is long tends to do much better than people who create very short text.
More thorough.
More detail.
Cover every single angle of the topic to do extremely well.
22. Is CTR Still Important?
Yes.
It's getting more competitive.
People know when something is an ad.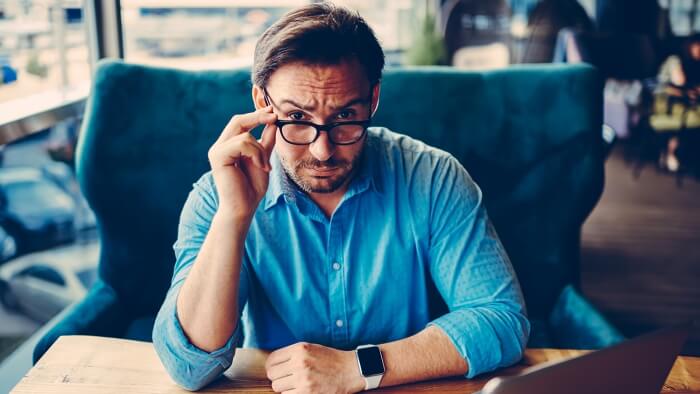 You have to optimize it better.
You have to give more value.
You've got to optimize for CTR.
It's becoming harder.
Anything that's very lucrative is gonna get competitive.
It's just a question of when.
23. Strategies to Increase CTR
I use Google Search Console, mainly.
It shows you the clicks and impressions and the Click-Through Rate you're getting.
It tells you all the words and phrases you're getting impressions for but no one's clicking and then you wanna try to integrate those keywords within your copy in a page of your content.
24. Did You Purchase AffiliateFix?
A company in which I am an investor in has purchased AffiliateFix.
Not me directly.
25. What Can the AffiliateFix Community Expect from You Guys?
We're just gonna keep the community as is.
Of course, we'll just keep trying to make it better and keep growing it.
26. Future Plans
None.
Just continually growing the Neil Patel website and business.
Hopefully, things could keep on improving from there.
27. Favorite and Least Favorite Thing About Affiliate Marketing
My favorite thing is that you can make money fast.
My least favorite thing is that it grows and dies very fast as well.
Your income can go up and then it can go down all of a sudden.
28. Do You Have Any Experience With Media Buying?
I do have quite a bit of experience with Media Buying.
It's competitive but it works.
The problem with Media Buying is that it's not about the media buys but more so the landing page you drive them to.
29. Essential Tips for Media Buyers
Focus on landing pages and copy.
Without good landing pages and copy, you won't do well.
30. What Do You Think About Mobidea?
It's a good affiliate network.
I see it everywhere.
You guys are at all the conferences.
Affiliate World and stuff like that.
It's a good network.
I haven't used it myself but everything I heard about the network is good.
31. Biggest Challenge in Affiliate Marketing
The biggest challenge in the affiliate marketing space would be finding new offers to end up doing well.
How to overcome it?
You network, you go to events.
You keep testing, you go to different networks, get new ideas, and offers until you find the ones that work.
32. Is Trusting Your Affiliate Manager's Opinions a Step Towards Success?
Yes.
They can give you a lot of context.
They can help and guide you and then you just go from there.
It's not bad.
The more insights you get, the more people you contact, the better off you are.
33. Best Verticals
Any vertical can end up working.
You just have to go and find one that you're passionate about and that you know you can drive traffic from.
If you're not passionate, then you won't do well with it in the long run.
34. Is Having Different Offers from Different Verticals a Competitive Advantage for Networks?
Yes.
Why not?
A lot of them do that and the networks do well.
35. Favorite Link-Building Technique
All of them.
Link-building isn't as easy as it used to be.
You need to try all of them.
You need to write better content, go after everyone who reaches out or links to your competitors, everyone who shared your competitors, their articles on social media, adding video and audio.
Just making things more thorough.
Creating content that's more "new" and that's about newer concepts versus the same old information over and over again.
But it's a bit of everything.
36. How Do You See No-Follow Links?
They don't help you with rankings.
Some people say they do but you'll naturally get them.
A link is a link:
I get them all.
37. Is Forum Traffic Valuable?
It could end up working.
It could convert.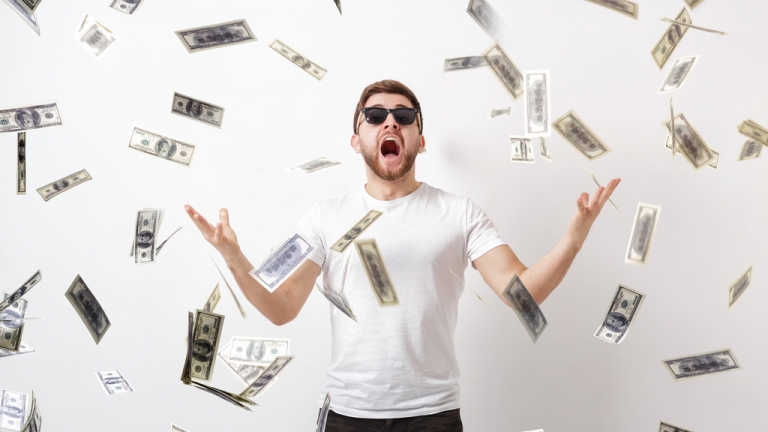 But it's just a matter of testing:
There is no right or wrong answer.
38. Are You Planning to Focus on Other Websites?
No.
Just mainly NeilPatel.com.
39. In the Long-Term, Does Having a Successful Website Demand a Lot of Time?
Yes.
40. Do You Hire People to Add More Content to Your Blog?
No.
I write all the posts myself.
Then, I have them edited by an editor who helps me out.
41. Favorite Thing About Internal Linking
It just helps with rankings.
It's good to add internal links.
The more you add the better off you are.
42. Is Using the Same Anchor Text for Three Different Yet Related Posts a Good Practice?
No.
You wanna use different anchor texts.
43. Why Did You Decide to Shave Your Head. Was it a Marketing Decision?
No!
I was losing my hair so I shaved it because it was all coming off anyways!
Awesome, Neil!
We really appreciated this remarkable interview!
Amazing inputs and splendid strategies that our users will surely love to get to know!
Don't forget to check Neil's blog at Neilpatel.com
See Also:
Advertisement
Tags: Affiliate IndustryAffiliate IndustryAffiliate MarketingMaking MoneyMedia BuyingSEOInterviewsExperts Corner