Affiliate Marketing
Last updated on May 16, 2018
by
Tim McKinlay
19 min read
Advertisement

Introduction
We've all said these words:
"How can I monetize my blog?"
Even so, most of the answers you find online aren't worthy of attention.
I know what you've read before – writers tell you to build a blog, throw up some ads, and hope it will eventually pay off.
If that's your strategy, you're in for a painstakingly long, uninspiring journey to profit!
Learning how to monetize a blog with affiliate marketing will require some time and effort, like anything worthwhile.
But the profit potential can be very high, such as it is with the most successful monetized blogs.
In this article, I'll show you how to monetize your blog with affiliate offers in a simple, actionable way, that gets results.
Everyone wants to create a blog for free and make money and guess what?
Regardless of where you are with your blog, this article is surely gonna get you on the right track!
When to monetize your blog?
As soon as you're done reading this extensive article!
There are a whole lotta blog monetization methods and I'm gonna tell you about the best ones around!
Clear out any distractions, and pay very close attention to what I'm about to share with you over the next few minutes.
You'll be glad you did.
Ready?
Okay, let's do this!
Why Affiliate Marketing Makes Sense For Your Blog
As you probably know, affiliates promote other people's stuff online.
Affiliate marketing is about getting the right offers in front of the right people, in the right way.
The individual traffic sources, marketing strategies and verticals vary, but it's really that simple when you boil it down.
Done correctly, affiliate marketing can be a very profitable business model in and of itself.
Learn More: The Best Online Revenue Models for Ambitious Affiliate Marketers
Bloggers on the other hand… well, blog!
But a strategic blogger does more than blog about random stuff.
They are actively building an audience of people who know, like and trust them based on the high-value content they share.
They know how to drive a steady flow of quality, targeted search engine traffic to their blog.
Practically on demand and for zero cost.
These guys know how to take blog monetization to a super profitable level.
The trouble is, far too many blogs sell this asset for pennies with PPC.
They are sending targeted traffic off their blog for dismal returns, rather than cashing in.
It's a monumental waste!
This is precisely why affiliate marketing makes perfect sense for anyone willing to learn.
Rather than sending your hard-earned traffic to someone else's site for them to reap the rewards, you actually get paid for your hard work.
This is an awesome way to monetize your blog without AdSense.
Anyways, here's how it's done!
Here's How To Monetize a Blog With Affiliate Marketing
Monetizing a blog through affiliate marketing is definitely one of the best blogging ideas around.
How to do it?
You could just sign up with an affiliate program and start posting links and banners on your site. Sure.
But if you want real results, that simply won't cut it!
The following key points will help you make the most money possible from your blog using affiliate offers.
Trust me:
After reading these paragraphs you'll understand why affiliate marketing is one of the best ways to monetize your blog.
Let's go!
1. Know Your Target Audience
The very first thing you need to do (if you haven't already) is get to know WHO is on your blog.
As in, really get to know them.
Ask yourself what they are searching for and what they hope to achieve while on your blog.
What motivates them and what are their specific pain points?
Try to find common characteristics and build up a profile of your audience.
This is CRUCIAL for you to have one of the top money making blogs!
Why is knowing your audience so important?
Because it allows you to give your audience relevant value.
You could create the perfect landing page and send your visitors to the highest-converting sales page in the world.
But if you don't understand your audience, you might as well be selling snow to an Eskimo!
Affiliate marketing is all about getting the right audience in front of the right offer, in the right way.
And affiliate marketing with a blog is no different.
You need to know your audience to understand what they want.
Makes sense, right?
Even if you have a blog already, learn more about who's visiting it!
Try to create an avatar of who's visiting your site.
Here are some super simple ways you can start learning about your audience.
Ask Relevant Questions
Sounds simple right?
That's because it is.
Run a survey on your site or ask relevant questions when communicating with your audience.
There are many great tools and plugins that allow you to do this.
Observe Visitor Behavior
Analyze the behavior of your visitors with tools such as Google Analytics, HotJar or Crazy Egg, among others.
Observing the actual behavior of those visiting your website can give you some of the most actionable insights into what your audience likes and doesn't like about your blog.
Learn From Discussions
Visit the places your audience likes to roam about, such as niche-specific forums or Facebook groups.
Forums are some of the best sources to gain insight into what your audience care about.
You could also study the comments people leave on your site to gain even more insight.
Reviews and Purchase Activity
Find out the most popular products they buy and look for customer reviews.
Why do the majority of your audience buy a certain product, and what are they saying about it?
People who are actively buying within your niche are a golden source of information, since these are proven buyers.
However you choose to go about it, the more you understand your audience, the better you can serve their exact needs.
Relevance leads to much higher conversions, whether it be through your content in general, or in other aspects of your website monetization strategy.
2. Create High Value Content
High value content is the absolute pinnacle of making money with a blog no matter how many blogs you've got. Period.
Anyone can bang up a blog, understand how blogs work, fill it with thin affiliate content, and dream about how much money they'll make.
But that's a sure way to make very little at all.
Why?
For starters, if you want free organic traffic you need to publish unique, useful and relevant content.
This is how the most successful monetized blogs do it!
This is what Google finds valuable.
More Google love means more targeted traffic, which will lead to much higher conversions.
What is useful and relevant content?
Unique: the content is not spun or duplicate, it is original
Useful: it covers the topic well, is easy to read, and gives the visitor good value
Relevant: it's got relevant keywords, content and links
You also want your content to expatiate on lots of different topics, taking search intent into account.
This is crucial for you to be able to really maximize your blogging efforts with content optimization in mind!
In order to learn how you can create remarkably expanded content which responds to a greater number of search intents, you can study the Skyscraper Technique, a term coined by Brian Dean, founder of Backlinko.
There is more to creating quality content and getting ranked in Google than this, though.
However, these are key concepts worth getting your head around.
Apart from traffic, there's an equally important reason why good content matters:
It builds trust and credibility with your readers.
If your sole focus is "making money", this concept probably sounds boring or even irrelevant to making money.
I get it.
I was the same when I first started out.
But the importance of this cannot be overstated!
Really!
Building trust and credibility with your audience is vital if you want them to buy through your affiliate link.
This doesn't mean you need to be some fancy writer, though.
I'm certainly not!
But when your core focus is on actually helping your audience you'd be surprised at the effect this can have on your conversion rates.
Aside from good content, the type of content itself is also important.
For example, some articles will attract people looking for "general information" and who are miles off making a buying decision.
While other articles, such as product reviews, target people who are much further along in the customer purchase lifecycle.
These folks often convert much more frequently than those visiting your site through general articles.
3. Find Good Affiliate Offers
Researching affiliate offers before starting a blog is a great way to come up with niche ideas.
And it goes without saying:
You wanna promote relevant, high-quality and high-converting offers.
However, generally speaking, your blog's success should not depend on any one product.
It should be flexible enough to promote multiple products within a given niche.
This is why I personally focus on choosing a niche and building an audience first.
Then, I settle on individual products/offers to promote.
When you focus on your blog and your audience first, you can promote ANY relevant product/s you want, rather than being tied down to any one offer.
So, how do you choose the best affiliate products to promote?
For starters, never (ever) promote crap products.
No matter how much they pay you.
This isn't just because you're a "good person" either.
It's because doing that will destroy your reputation, which matters a lot.
The good news is, there are millions of great offers out there!
Let's start with some of the different types of offers to give you some insight.
Types of Affiliate Offers to Monetize Your Blog
Physical products
This includes just about any tangible product you could think of such as clothing, home and garden, electronics and so on.
This could be a $2 "knick-knack" all the way up to high end goods such as fridges, boats, or HD TVs.
Amazon is a common example of an affiliate program with this type of product.
Digital Products/Services
These products include digital courses, software subscriptions, web hosting and other digital products and services.
One great thing about these offers is that the commission rates are often much higher than physical products (sometimes well over 50%).
There are tons of these affiliate networks around such as ShareASale, ClickBank and JVZoo, as well as company run programs.
Pay Per Lead
Affiliates can also earn a commission even when no sale is made.
This is where CPA (cost-per-acquisition, action, sale, lead or conversion) comes into play and it can be very lucrative.
For example, if you send people to a landing page and they fill out a short form, you earn a commission.
This can sometimes be a small amount, but also into the $100s or more per lead.
Learn More: CPA Mobile Ecosystem: Where This Story Begins
There are a number of different models you can work with, but this gives you some insight into what's out there.
Types of Affiliate Commissions
In addition to the types of offers you can promote, there are different types of commissions offered by different affiliate programs.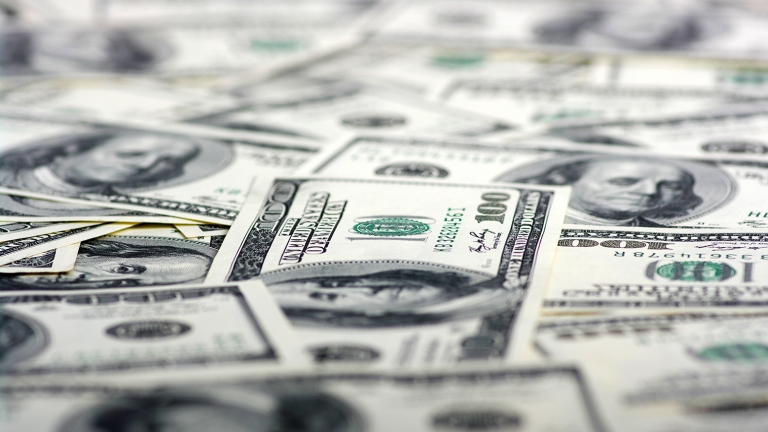 Which model you choose can make a huge difference to your overall marketing strategy and profit potential.
One time commissions
As the name suggests, these are products or services people buy once. This is the most common pricing model you'll find as an affiliate.
Recurring commissions
These are subscription-based products or services. I'm personally a fan of any recurring commission offers because they just keep on paying.
Sometimes long after the initial sale.
There are many great recurring commission offers so it's worth hunting around to see if there's something good within your niche.
High ticket sales funnels
The front end product is normally priced under $50-$100 which many people will happily spend.
But the real money is made through the additional offers (upsells) presented to each of your referrals over time.
Each customer is worth $1000 in commissions which is why this can be super lucrative.
That said, most of these offers exist within the "make money online" niche and often require large investments in order for you to see the full potential of the system.
There are pros and cons with any type of offer, affiliate network, or marketing strategy.
Just pick an offer you feel is right for you and your audience, and go with it!
Since your blog doesn't depend on any one offer, you can always change this later if it makes sense to do so.
Once you've figured out what best suits your audience, signing up for an affiliate program is easy and often free.
Some networks will require you to have a more developed blog before accepting you (CJ Affiliate) while other affiliate programs accept pretty much anyone right away (Amazon).
4. Create Your Money Pages
Your "money page" is essentially the main page/s people land on that are designed to make you money.
Your goal is to get as many people as possible going to these pages.
The pages you use and how you market them depend on a number of factors such as your niche, product, and your overall marketing strategy.
So this isn't going to be the same for everyone, but the following is a good overview.
Squeeze Page (AKA capture/landing page)
This page has ONE purpose and is often displayed outside the scope of your standard blog template.
As in, there's no menu, sidebar, or other links to distract people who are on the page.
Its sole purpose is to get people to subscribe to your email list, and send them to a relevant offer soon, or immediately after they subscribe.
You get people on your list with an "ethical bribe" in the form of an eBook, short course or a video.
Image from Thrive Leads
Offer your audience something they will find valuable.
You can then send a series of emails prompting them to take action for days/weeks after they've gone through this process to maximize your sales revenue.
And you can promote all kinds of related offers down the road if you want to.
In a non-spammy way, of course!
Many people also use what is known as a "thank you" page after the visitor subscribes, rather than sending them straight to the offer page.
But this is not always necessary.
It's a matter of testing different strategies to see what works best for you.
You can keep your funnel simple or make it as elaborate as you want, depending on your goals and skill level.
In any case, this one process alone is well worth taking the time to learn about.
This concept extends way beyond the scope of a blog and is commonly used by affiliates of all kinds.
So what are the main advantages?
For one thing, you're not revealing what you're promoting until after people subscribe.
This means people can't prejudge the offer before jumping onto your list.
The squeeze page is highly relevant, but not exclusively designed for any one product.
This also means you can easily split test similar offers with a simple change of affiliate link to see what converts best.
The biggest advantage is you can build your email list with quality leads.
This is a worthwhile endeavor, indeed!
Why?
Because you can market to your audience over and over again for potentially years to come.
Like your blog, this is a valuable asset.
Review Article
Some affiliate blogs keep things very simple and focus on sending people to a detailed review of whatever they are promoting.
This approach absolutely works and I've seen some very successful blogs use this one strategy alone, for just ONE product, without building an email list.
The review is useful to people, but also contains a number of affiliate links.
In some cases quite a few.
It's not a good idea to include lots of affiliate links in most content, for SEO reasons.
But this is one page.
And you are funneling your internal traffic to this page, which means getting ranked in Google is secondary.
This can be very effective because you are educating people about what they are buying once they click on your affiliate link.
You are helping them make an informed decision and those who click your affiliate links on review pages are warmed up for a sale.
Done correctly, your review also has the potential to get ranked in Google (even with a bunch of affiliate links) which means you are getting a highly-targeted group of people in front of a high-converting piece of sales content.
It's a powerful combo that can help you increase revenues while also earning money from blogging!
Comparison Page
Rather than sending people to one review for one product, you could have a "top 3" comparison page, or whatever number makes sense.
This page acts as a snapshot of your top-rated products with pros and cons, pricing, and other details provided.
You can also include an affiliate link to the sales page and (optionally) a link to your detailed review for those not ready to buy yet.
This is great in case you want to give your audience more choice, since one offer won't appeal to everyone.
Resources Page
This is a simple page put together that lists the tools you use and recommend.
People love to know what you use/recommend to help them achieve their goals, so this can be a simple way to make a few extra bucks promoting useful, relevant products.
The Quiz Funnel
This is not something I have a lot of experience with myself.
Even so, I have messed around with this and I know it's a powerful page/funnel to leverage.
Ramit Sethi is a marketer who really knows how to execute this.
He knows how to really explore the best monetized blogs.
He sells his own products but monetizing a blog with a quiz is something any affiliate can do.
How does it work?
In Ramit's case, his homepage is set up for people to take ONE SINGLE action:
Start the quiz.
From there, he automatically segments his audience into the most relevant groups.
They land on the right "money pages" and enter the right email lists.
All in a fun, engaging way for the user, since most people love a good quiz!
This is a more elaborate and advanced setup so if you are not experienced with squeeze/landing pages and email marketing this may be something to work towards later on.
And in some niches, this won't make sense either so it's not for everyone.
5. Include Strategic Calls-to-Action
It's one thing to know your audience and have your content in place.
But if your visitors don't know what you want them to do once they're on your site, and once they've finished reading your content, you're missing out on a LOT of revenue.
Your goal is to make use of each and every element of your blog to lead people towards your primary goal – making a sale.
The best way to do this is with a relevant Call-to-Action (CTA).
There really are many ways to go about this so there's no "one size fits all" approach.
But these are some of the most common places to include a CTA on a blog to give you some food for thought.
Sidebar
I'm sure most people reading this are familiar with a sidebar.
If not (and if you happen to be using a desktop) look to your right!
This is probably the most common place to include a CTA but worth using all the same.
You could use a banner to gain subscribers, directly send to a sales page, or warm people up first by linking to your money page.
Learn More: Banners – Tips to Improve Campaign Performance
In Content
There are plugins that allow you to insert banners, text or buttons pretty much anywhere within the content.
I don't recommend going nuts about this so as not to hinder the user experience, or detract from your content.
Even so, if tactfully and strategically executed, this can be highly effective.
Even a sentence or two at the end of a post with a link to your money page can work surprisingly well.
There are free plugins that will automatically insert your CTA text or image and also target specific categories, etc.
This means you can zero in on a very specific visitor and include a highly relevant CTA.
After Entry
Some themes allow you to include an image with a link after every post or page.
This is another way to encourage people to visit your money pages.
Menu
Create a simple menu structure that is useful, but that also serves your purpose.
Include a direct link to your optin page, for example.
You could also link to content that (while useful in itself) is designed to funnel different segments of your audience into your optin page who may not have otherwise done so.
Don't forget:
Every link in your menu should have a well-defined purpose.
Homepage
Depending on the design of your blog, it can be useful to have a simple front page that clearly leads your audience towards your money page.
If you use a homepage, it should very clearly lead people to your money pages.
Lead Forms
With the use of a plugin, or by inserting code from your autoresponder, you can include a variety of optin forms throughout your blog.
For example, you could display a "ribbon" optin form at the bottom of a post, a "slide in" form from the side of the content, or a popup that appears as the user is about to exit the page.
I use Thrive Leads for this myself, but there are many good tools you can use.
A good plugin will also allow you to split test creatives and even test other form types against one another, along with precise targeting options.
6. Avoid Giving People Too Many Choices
Try to avoid giving people too many choices and distractions.
The more choices you give people and the more chaotic your blog's layout, the more unclear it becomes as to what the visitor should do next.
This often results in lower conversion rates and lower revenue.
It's an easy fix:
Keep your blog simple and on purpose.
Try to keep the most important pages no more than one click away at any given time.
No matter where the visitor is on your blog.
You want to make it easy for people to visit the most important pages on your site.
7. Test, Track and Tweak To Increase Conversions
No matter how much research you do, the best way to learn is by actually doing.
When you test something, you will make mistakes somewhere along the line. Yes.
But you also learn valuable insights which you can use to improve your results.
The idea is to learn as much as you can and get to test your ideas, then learn and improve based on the data you gain.
Basically, do less of what sucks and more of what works!
Check some of the main tools I use to track my results and optimize.
Google Tag Manager (GTM)
This is optional, but I think it's worthwhile.
Why?
Because it's quite literally the ONLY code you ever need to install on your blog when it comes to tracking, including the Google Analytics and Facebook tracking codes.
It also gives you some nifty methods of tracking all kinds of things on your site such as individual affiliate link clicks.
Even better, that data is sent through to Google Analytics and even Facebook, if you do it right.
So the insights you get about who is clicking your most important affiliate links are just priceless.
Once you have this installed, you can log into GTM and install every other piece of tracking code you will ever need, including Google Analytics and Facebook code.
Google Analytics
This is the main source of data you will be looking at on a regular basis.
This tracks every movement on your site and gives you a ton of useful demographic and interest data.
It also shows you how you can improve your site in terms of time on page, bounce rate, and many other factors.
There's an enormous amount of valuable insights to gain through this – it's a must.
Facebook Insights
Facebook gives you data about the people who visit your blog.
Just like Google Analytics, but in more detail.
In fact, the data Facebook gives you might surprise you!
The other cool thing is you can "re-target" your blog visitors with a relevant ad while they are on Facebook.
And not just your "visitors" in general either.
For example, you could show an ad to the 25-34 year old college-educated males who visited a specific page on your blog.
The level of targeting is crazy.
Facebook really is the perfect companion to Google Analytics and is a must use for most blogs, if only for the data you get.
Related: 9 Facebook Advertising Tips to Skyrocket Your Campaigns
Affiliate Networks
Depending on what affiliate program you use, there's even more data you can sift through to gain actionable insights to improve your blog and campaigns.
Mobidea has a solid tracking and reporting system in place which helps you to understand exactly which segments of your audience are making you the most money.
This is well worth exploring to maximize results!
8. Optimize for Mobile to Increase Revenue
The experience of mobile visitors is something many people forget or pay little attention to.
These days however, this is not a luxury you can afford, since mobile website visitors are starting to trump desktop visitors.
In any case, it's super important to optimize your site for the sake of good SEO and higher conversions.
Depending on your niche and overall strategy, it may also be worth testing mobile specific offers.
For example, Mobidea has a range of high converting CPA mobile offers worth checking out.
Since mobile is their entire game, they know their stuff and will help you optimize your blog with mobile offers.
Free WordPress plugins such as Advanced Ads allow you to target mobile visitors specifically, and a simple banner or text link displayed after a blog post could work.
Related: 25+ Best Affiliate Marketing WordPress Themes You Should Know
Done correctly, this could lead to higher conversions given the flow of relevance.
Conclusion
If you've read this far, well done!
Now you know how to monetize your blog!
This was a long article but I really wanted to cover the important elements of monetizing a blog with affiliate marketing.
In reality, you don't need to know everything to make a good amount of money from your blog.
Far from it!
It's a matter of getting the basics in place and continuing to learn and develop over time.
Keep it simple when you're first starting out and focus on content creation.
As long as your content is useful and relevant, you can always improve your money pages, CTAs and switch up your offers if need be!
Above all else, focus on giving people genuine value.
This is key.
When you do this, you are going to come up with ideas and strategies that work for yourself and your visitors.
As a result, you will see much higher conversions and ultimately, make more money as an affiliate.
Now, what?
You know how to monetize a blog so just do it!
Cheers!
Advertisement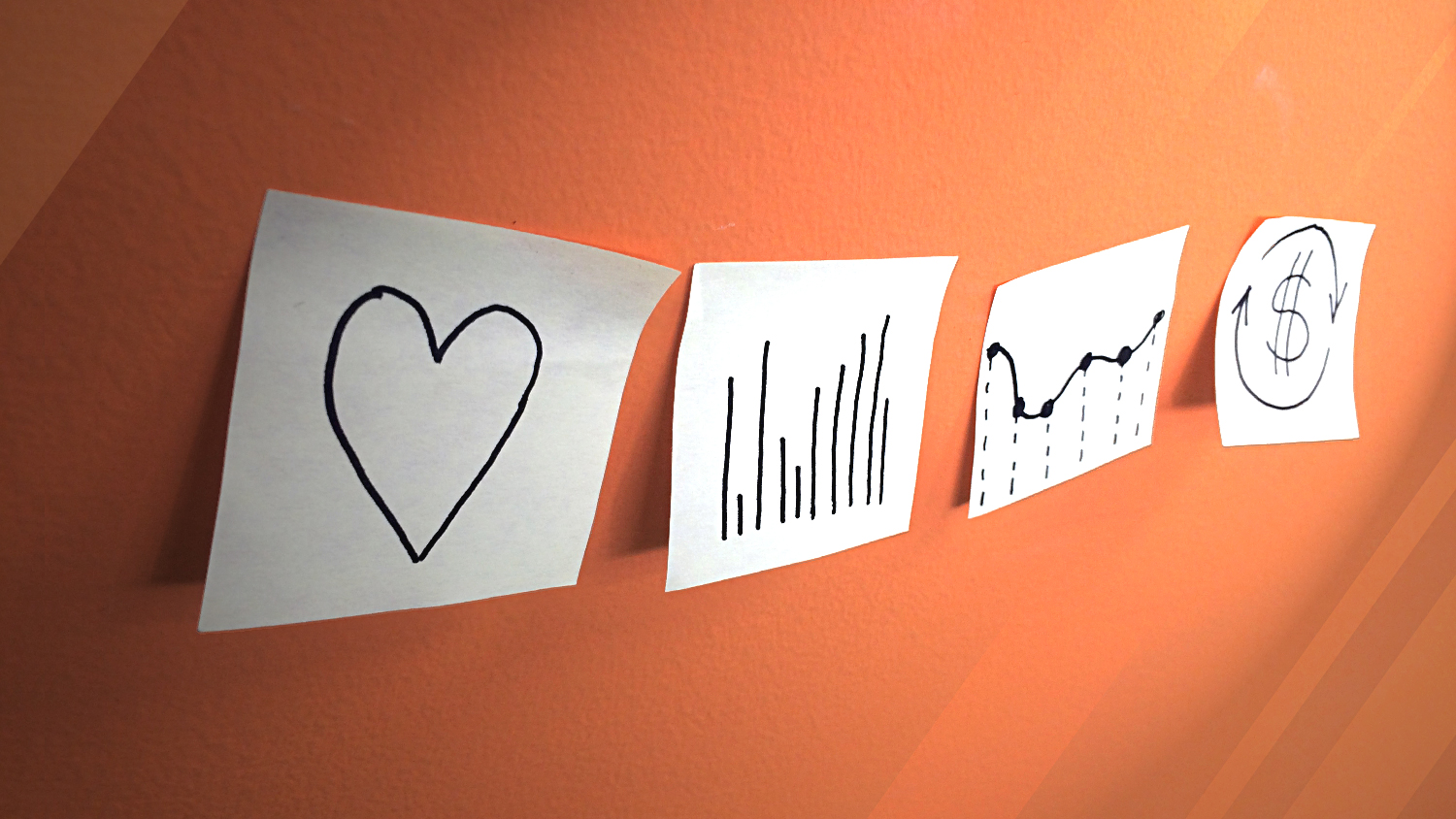 Guides & Tutorials
Affiliate marketing for beginners may be tough but not if you check these awesome (and actionable) ideas to increase your profits right now!
Affiliate Marketing
There are a whole lotta affiliate marketing myths out there! Check them right now and avoid being a sucker in affiliate marketing!
Affiliate Marketing
Learn how to become a super affiliate by following these 10 simple steps!