Advertisement

Introduction
The Internet is an ocean filled with business opportunities.
Nowadays, everyone can create online content and earn money from it.
It may sound crazy but you can earn money from your website, blog page or online forum.
The truth?
You don't even need much.
Just your laptop, fearless power, a lot of patience, and something else:
The remarkably professional advice of Mobidea Academy's two coolest gals!
Haven't you heard the news?
Your traffic is worth money.
Do you happen to have huge volumes of traffic?
Then it's time for us to let you know a secret:
You can make a whole lotta cash.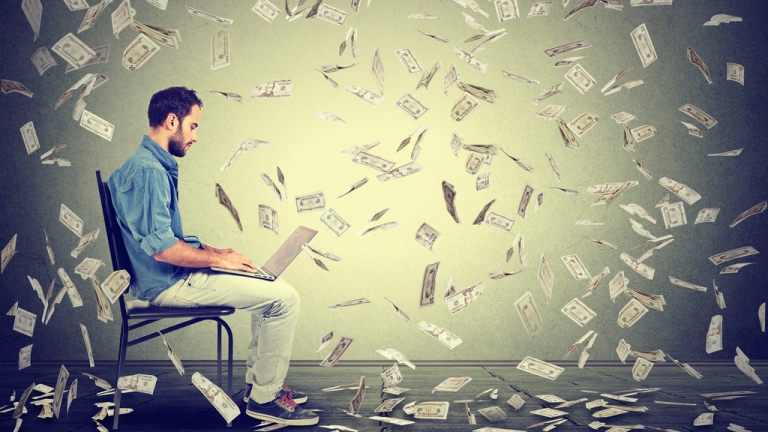 You just need the right monetization program to help you in this journey.
And the best part?
You can work straight outta the comfort of your dear sofa.
This all sounds extremely fun and perfect, doesn't it?
We know.
Now you're asking yourself:
"How can I turn my traffic into money?"
"Is it really possible, or are these remarkably beautiful girls kidding?"
Are we right or what?
Here's our answer:
Just like in any business venture, success begins with the strategy you choose to follow.
Wanna turn your online traffic into profit?
Come up with a strategy.
First, you can choose one of these two different approaches:
Google AdSense or affiliate marketing CPA programs.
You may have never given much thought to your website, blog or forum in this way, but it's a window for ad display.
It's like a window shop.
Visitors can walk by.
If they're interested, they'll enter your shop and buy the product.
In your case, they actually arrive to your webpage and click the ad.
And voilá!
Your traffic becomes pure gold.
After this juicy intro, we're sure you want to learn everything there is to know about Google AdSense and Affiliate Marketing programs.
Let's dive into the digital marketing world and explore every inch of these two amazing monetization programs.
This article will educate you about their main differences, benefits and also the disadvantages of two monetization programs which are attracting more and more people every single day.
Ready for our master class?
Ready for an unforgettable affiliate marketing and Google AdSense review?
Let's get to know how to use Google AdSense!
What is Affiliate Marketing?
Affiliate marketing is the actual process of earning a specific commission by promoting products from other people or other companies.
You actually find a product you like, begin to promote that product, and earn a slice of the revenue for each sale you happen to make.
This means that, just like any other marketing activity, affiliate marketing relies on consistent promotion.
In this particular case, it's the promotion of products or services from other companies (or other people) to earn a commission.
Easy peasy!
This type of marketing is gaining more fans because the product owner has a new sale from a customer that they might not have been able to get using other marketing methods.
Moreover, the customer is acquiring a product or service that normally fulfills a need or a desire.
This means you benefit by earning a commission for your marketing efforts of promotion and sales.
Confused?
Let's make it simple!
You can promote one or multiple affiliate products using web pages, blogs or forums to attract and convince potential customers of the benefit of having product X.
The goal?
You want these potential customers to actually get the product.
There are several ways to make this happen.
You can launch a review blog of a particular product.
You can have an entire site that's dedicated to finding super cool products about a certain topic, i.e. games, make up, weight loss products, adult content.
The trick?
The channel where you target these potential customers is the name of the game.
It can be a social network such as Facebook or Instagram.
It can be digital billboards.
You can even use some cool On-Page SEO techniques.
You name it, it exists.
Where do you find the hat that allows you to take a rabbit which amazes all those potential clients?
You go to an affiliate network.
This is a huge database of lots of products.
There, you can select which ones you wanna promote.
Affiliate networks also allow you to find the different tools to promote.
We're referring to important affiliate marketing staples such as banners, examples of landing pages, and some guidelines on how and where (or not) to promote each product.
What is CPA Affiliate Marketing?
You're already aware of how general affiliate marketing works.
Now, it's time to dive into CPA affiliate marketing.
What is CPA in affiliate marketing, you ask?
This specific affiliation program is called Cost per Action/Acquisition (CPA) affiliate marketing.
It's a type of performance-based marketing model in which a company gives a commission to one or more affiliates for each acquired customer brought by the affiliate's own marketing efforts.
This particular marketing industry has four main players:
the advertiser, also known as the owner of the Offer
the publisher or affiliate – the person who has the traffic
the affiliate network, which works as a middleman between the advertiser and publisher, just like Mobidea
the end user, or customer
Related: Advertisers VS Publishers: Difference and Relationship Status
The network gathers advertisers' offers for the affiliates to pick from a huge database.
The aim?
For affiliates to monetize their traffic while helping advertisers sell their products.
Plus:
The network is responsible for payments and for sharing the revenue.
Best friends forever, right?
The affiliate or publisher uses specific offers to monetize traffic and earn money.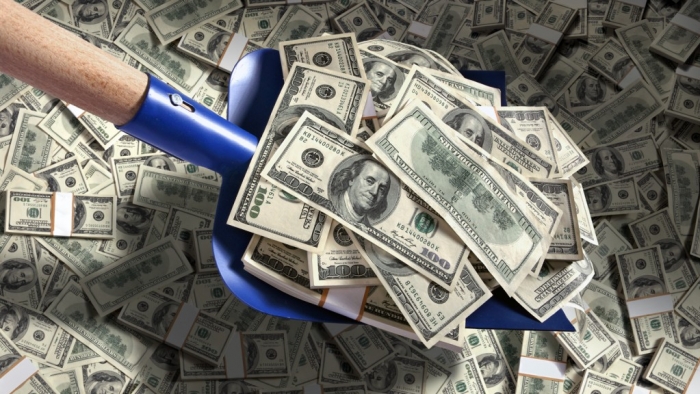 The advertiser represents a product or a service, owning different kinds of offers.
The user is someone who subscribes to an offer or performs a specific action that's related to the offer.
Wondering where the money starts showing up?
Let's see.
Since advertisers pay for a subscription or a specific action taken by a potential customer, the payout from this action is established by advertisers and paid to the affiliate who sent the potential customer to the advertiser's web page.
Even so, this only happens once the customer completes the specific action which was previously set by the advertiser.
Unlike traditional affiliate marketing, CPA Marketing isn't solely reliant on a sale.
This means the action can be anything from actually buying something via credit card or electronic payments, to simply filling out a form with an email or a cell phone number, and delivering a lead to the advertiser.
Learn More: The Perfect Lead Generation Marketing Campaign [INFOGRAPHIC]
What does this mean?
That there are several types of CPA models inside affiliate marketing.
The most common type of actions are subscriptions, where the user pays a specific amount to get a product or a service for a determined period of time, via recurring payments, such as any subscription program.
However, an action doesn't only refer to a subscription.
Cost per Lead (CPL), for instance, relies on the user filling some data to fire a conversion.
Meaning?
The company has a lead, which is a potential client for them.
The aim behind this type of offers, called sweepstakes, is to build a huge database with interested users of the company's product or services so as to later target them effectively.
Cost per Sale (CPS) is another type of action.
It refers to when the user actually acquires a product or a service at one time, and not as a recurring billing.
This means the users need to spend money at that one particular moment, usually via credit card or electronic payments.
In the CPA pricing model, it's not enough for the user to view an advertisement or to click it as it occurs with CPM and CPC, correspondingly.
Learn More: CPC vs CPM: Getting the Price Model Right
The user needs to perform an action – to acquire something.
Therefore, a subscription, a lead or a sale, can all be considered actions.
What is AdSense?
Google AdSense is an advertising program launched by Google in 2013.
AdSense is perhaps one of the most famous monetization programs, with over 14 million websites using it to monetize their traffic.
In this program, revenues can be generated using two pricing models:
Pay per Click (PPC)
Pay per Impression (PPI)
The cost per click (CPC) is the amount you earn each time a user clicks the ad.
What about the Cost per Impression (CPI)?
That's the amount advertisers pay each time an ad is displayed.
It's not to be confused with Cost per Install (CPI).
The amount you receive is set by the advertiser.
Values can differ among advertisers, depending on what they're promoting.
One of the biggest advantages of using AdSense is that it provides a wide variety of ad formats for you to choose, from content ads, to search, video or link units, etc.
The possibilities are endless.
Besides, you don't have to worry about a thing:
Google takes care of everything.
AdSense provides all the materials publishers need, from texts, to images, to video.
However, you're not gonna be able to choose the ad you wanna display to your audience.
In addition, the management, maintenance and tracking activity of the ads is also done by Google.
You just need to send traffic and keep updating your page with interesting content.
But how does Google AdSense work?
The ads displayed on your page are chosen based on its content, the geographic location of the user, among other segmentation factors.
By allowing you to do this, AdSense managed to become an extremely popular and important monetization program.
Indeed, this way, the audience is exposed to less intrusive ads, showing content that's both pertinent and relevant.
Another awesome aspect of the Google program?
It takes advantage of the browser cookies to the max.
And for your own benefit.
It's not spying your online activity.
Instead, it gives online users exactly what they need/want at a specific moment.
Let's go into detail.
AdSense takes the visitors' past browser activity (cookies) into account, showing them ads that are relevant to them.
Time for a practical case.
Imagine that you were planning your next holidays.
Let's say you search for "best hotels in Rome."
What does it mean?
It means that – in your future online activity – you'll only see ads about hotel booking pages.
The same is true if you happened to be searching for the new iPhone.
That's right.
You'd be checking some ads about that specific product.
Cool, right?
However, this isn't as simple as it may sound.
Behind the technological curtain, there a whole lotta algorithms and a wicked artificial intelligence developed by Google's foremost experts.
Nonetheless, the biggest benefit is that the content displayed to the users interests them.
This means the probability of users clicking and of you actually earning some sweet cash is gonna be high.
Now that you know what is Google AdSense and how Google AdSense works, it's time to understand how to be a CPA affiliate!
How to Become a CPA Affiliate
If you choose to go for CPA affiliate marketing, the first step is to understand the industry.
By performing a thorough research, you'll get to know the different options and tools that can allow you to earn money like a pro.
After understanding everything about the affiliate marketing industry, you can proceed with the signup process on your chosen network.
Beware!
Some networks ask for credentials and recommendations from other affiliates while others will only demand you have a valid email and ask you for your personal documents.
The market is quite diverse.
It really depends.
Each network is different.
Let's say you're super enthused and really wanna start your journey.
You wanna become an affiliate in a type of affiliation program.
What to do before making up your mind?
Investigate!
Try to understand which are the benefits and special features of each specific CPA affiliate marketing network.
What about the conditions?
Does the program have a Support Team available every single day?
What about its services, payment methods, the variety of offers?
You have to bear all that in mind before making your decision.
Then, what?
Register in the affiliate network that best suits your needs.
Then, according to the type of traffic you have, choose your affiliate type.
Start with the best methods to promote the available offers and make cash fall like tropical rain.
Types of CPA Affiliates
There are three main CPA affiliate types:
Webmaster
Media Buyer
Social Marketer
A Webmaster is someone who owns a website, promoting offers to its visitors.
A Media Buyer is someone who doesn't have their own traffic, so they buy it from ad networks, DSPs or direct publishers.
Learn More: Where to Buy Traffic? Direct Buy vs Ad Networks
What about Social Marketers?
A Social Marketer is someone who advertises on social media pages.
Related Content: CPA on Facebook Ads: Definitive Guide for Beginners in 2018
Affiliate Marketing should be viewed as a long-term strategy.
You have to come up with a solid media buying strategy that gets results.
You've gotta increase your knowledge of the game.
You can explore the Mobidea Academy, for instance.
The platform has got videos created by Mobidea experts, articles written by some of the most famous and successful affiliate marketers of all time, Affiliate Guides, the Ultimate Affiliate Marketing Glossary, and even Learning Paths for you to explore.
You can also attend workshops to become number one and rule the online world!
What's left for you to do?
Signup for an affiliate network and start getting to know the platform to begin your affiliate journey!
How to Explore AdSense
If you decide to go for AdSense instead, you first need to apply to this program and create your Google AdSense account.
In order to be able to go for it, there are some basic requisites and rules you need to take into consideration.
Just like any other affiliate program, Google has its own terms and conditions that need to be followed.
Don't wanna listen?
Don't wanna follow them?
Don't wanna contact Google AdSense and understand what you can and can't do?
You can actually be banned from the program!
Are you thinking about becoming part of the AdSense family?
Then the first and biggest advice we've got for you would be to take a look at their Online Terms of Service.
Apart from that, there are some other basic requirements that Google will demand from you.
Wanna create an AdSense account?
Wanna start making money on Google?
Then follow these rules, bro!
You Must be 18 Years Old or Older
In order for you to join the AdSense program, you must be at least 18 years old.
What happens if you're not?
You won't be able to create an account or request payments.
How to contact Google AdSense support to get some help in case you need it?
Check this link!
Create a Google Account
Already have a Gmail account or any other Google service?
You can skip this step.
Don't have a Gmail account?
Just click the sign up button and fill up the form with your info to create your new account.
If you don't create a Google account you'll never learn how to make money with Google AdSense!
Own a Blog or a Website
One of the biggest concerns of Google is that your website/blog has content which isn't following their guidelines.
For Google ads to be displayed on your website, it only makes sense for the page to be compliant with the program's rules.
It's also important that the content of your page is interesting and relevant for users.
Another little something:
The web page must be updated on a regular basis so you can increase your web footprint.
Don't get what we're saying?
Don't worry!
Join us in this quick mathematical reasoning:
More posts (activity) on your site → more traffic on your page → more engagement on your page → more clicks on the ads = MORE MONEY IN YOUR POCKETS!
Money!
Google AdSense revenue taken to a whole other level!
Insert Your Personal Details to Get Paid
How to get paid with Google AdSense?
In order for Google to be able to pay for your services, the program will request your personal info.
That means phone number, email and your bank details.
Without them, they can't pay you for your hard work.
No Google AdSense earnings?
No way!
Don't worry about that sweet Google AdSense payment!
If you fill all the requirements and follow the steps described above, you'll be ready to explore AdSense to the max.
CPA Marketing vs AdSense: The Main Differences
Ready to understand what are the main differences between CPA Marketing and AdSense?
Let's roll!
Offers vs Control: a Perennial Struggle
The most popular downfall of CPA affiliation is spending a lot of time choosing the right offer, designing both the banner and landing page for it.
That's right!
You're on a roll!
Everything is sweet and dandy.
You're making your ad convert like crazy.
Then, suddenly, the offer is paused.
Your whole world collapses, bro.
That's why affiliate marketing can break your heart.
With AdSense, you won't have this problem.
Why?
Because Google will handle the maintenance of all your ads, making sure everything is in perfect shape from the get go.
This also means that Google doesn't let you have the autonomy you'd probably want to have.
Whereas CPA affiliate marketing is a realm in which you'll be able to have a say and control the ad's progress and presentation, the same will not fly with AdSense.
In CPA, you can pick the offer's content, the GEOs where you wanna promote, the carrier and the Operating System.
There are a bunch of different things you can change, handle, shape and play with.
Very different from AdSense, indeed.
Another plus of CPA?
It's an awesome way for you to promote in niche markets.
You can match the content of your niche to the content of the offer, always aiming for better CTR and, in the end, more conversions.
Learn More: 4 Ways to Increase Profits with Affiliate Niche Sites
AdSense: The Amount Earned per Each Signup
How much can be earned from Google AdSense?
Let's find out.
AdSense may sound like the coolest and easiest way to make money.
Wait, though.
One of AdSense's biggest turn offs?
Something that really makes you think about Google AdSense alternatives?
The amount paid per each click.
On AdSense, getting sales to happen is super easy.
You just need to click the banner and it's done!
You've done your part and you'll receive a percentage for it.
However, this percentage is small.
How much does Google AdSense pay?
What's Google AdSense income per click?
Honestly?
It's so small that sometimes it can be less than 1 measly cent per sale.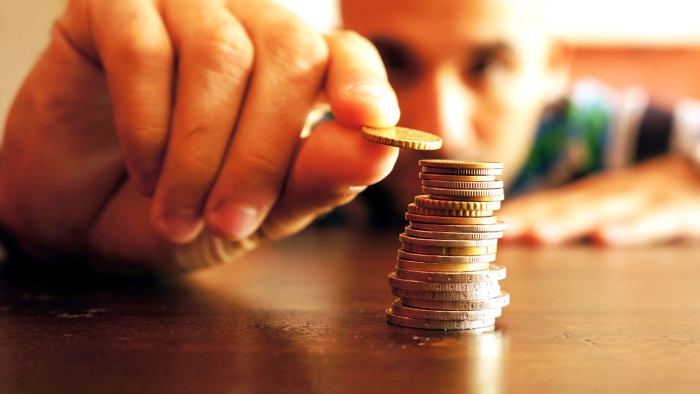 Bummer!
CPA, on the other hand, is a whole different arena.
Indeed, on CPA, a sale can give you up to 500$ (if you have the right traffic for your offer.)
AdSense has more flaws.
It ain't just fun and games, no sir!
It's very time consuming.
It requires hard work and a lot of quality traffic.
It can take months for a publisher to earn 100$.
Sometimes, years can go by and you won't see the dollar bills coming your way.
"How much money do you make from Google AdSense?"
It all depends on your traffic volumes, at the end of the day.
What about CPA?
With the right offer and traffic you can earn 100 dollars in the blink of an eye.
Forever Alone: You Don't Have Access to a Dedicated Account Manager
One of the biggest downfalls of AdSense?
When affiliates sign up to Google AdSense, they won't have access to a reliable account manager.
Yes.
You may have a free Google AdSense account.
Even so, you won't have that super important support system you need to succeed.
When it comes to affiliate networks, account managers are vital parts of the deal.
These people are super knowledgeable.
Their job is to help you out at all times.
Networks also have another special little something:
Support teams.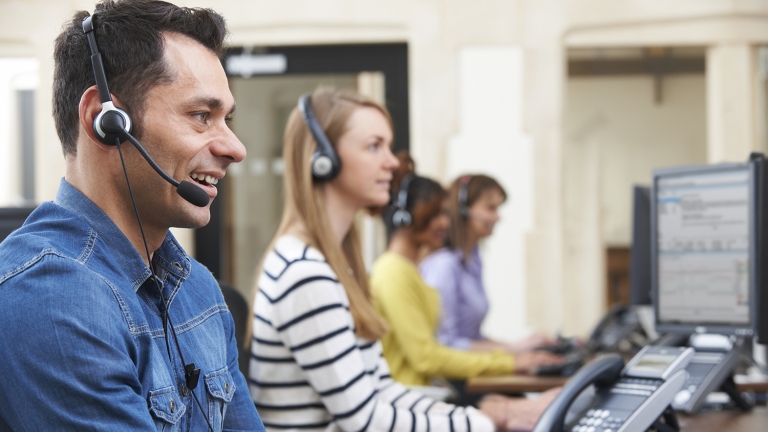 These are crucial teams that are always ready to provide support to all affiliates, guiding them when they're getting started, helping affiliates when it comes to actually picking the best-performing offers, answering any questions users may have, etc.
On AdSense, there's no account manager.
Only if you're a premium publisher will you have access to an account manager.
Wanna go for AdSense?
Need help boosting your revenues?
You can always get in touch with a certified publishing partner, from the list provided by Google.
AdSense: The Optimization Tab
How to make money off Google AdSense?
Could be tougher.
Not all affiliate networks have the perks AdSense offers its users in terms of optimization.
If you're familiar with CPA platforms, you know most don't offer optimization tools (this isn't the case with us here on Mobidea.)
When it comes to AdSense, we've gotta give some props to the optimization tab.
This section offers tailored recommendations and insights to improve your account performance with different A/B tests.
This will help you make more informed decisions.
This means you'll be on your way to join the billionaire's club.
There are two pages you can find on AdSense's Optimization Tab:
Opportunities
Experiments
The Opportunities page will allow you to explore customized recommendations that can help you boost your income.
The Experiments page is gonna let you create, run and analyze A/B tests directly from your AdSense account.
The Opportunities page is an entire section dedicated to improve your performance.
You should see this section as your private personal assistant.
It's customized and unique for each account, since it's based on your website's content and its traffic performance.
Opportunities will only be shown if they suit your site/traffic.
Believe us:
They'll make a positive impact on your revenues.
Behind it all?
An algorithm that'll help you find those unexplored goldmines you once neglected.
The best thing about this feature?
As time goes by, more and more recommendations will be given.
Haven't yet paid much attention to this section?
Time to change your behavior!
Why?
Because you can be throwing some beautiful bucks out of the money window.
One key benefit of AdSense?
The possibility of performing A/B tests directly on the account.
The Experiments page, as AdSense calls it, allows affiliates to compare different variations of ad formats and configurations to see what works better for their specific audience.
Most importantly, this page allows you to find the best combination.
The one that guarantees you'll get the highest profitability.
How does it work?
Simple!
When traffic is driven into your page, it's divided into the same percentage between the original and the new ad configuration so you can have enough data to analyze the performance of both formats.
The biggest advantage of this tool is that – apart from helping you decide what configuration you should use – it allows you to maximize your earnings.
Here's how you can create your experiment campaigns:
You can design your own experiment.
You'll set up the experiment by choosing the ad settings and creating the variation.
Another way to do it?
You can run an experiment from a suggestion shown in the Opportunities page.
The experiment is set up for you, based on the settings described on the opportunity.
Is this tool's amazing potential still unclear?
In that case, let us show you some examples of combinations of experiments so that you can see what we're referring to.
Examples of Experiments
compare how changing the color of your ad can influence the profitability of your campaign
compare the performance of ads that only show text to units that show text and display images
determine the impact of using ad serving on your overall revenue, sensitive, or even general category blocks
After preparing and creating the experiment, you should monitor everything closely to see how it all goes.
The idea?
To avoid a major loss.
Then, what?
In the end, you should be able to gather relevant data to come up with a decision and select the winning combination.
Getting the Money You Deserve: Payment Methods and Terms
As any hard-working person, you wanna get paid.
In order to receive the money you've earned, you need to first set your payment information.
This goes for either AdSense or affiliate marketing.
The documents requested?
ID, certificate of address, and VAT number (in some cases.)
After this information is validated, you proceed with your payment method selection.
On AdSense, you get to have your money by standard/secure delivery checks, EFT payments/bank transfers, or in some cases (when applicable), using money transfer companies or online payments.
Depending on each method, it can take up to six weeks for you to actually get your money.
In the case of affiliate networks, the payment methods depend on each network.
Even so, they can range from electronic to wire transfers, taking only up to one week to have the money in your pockets.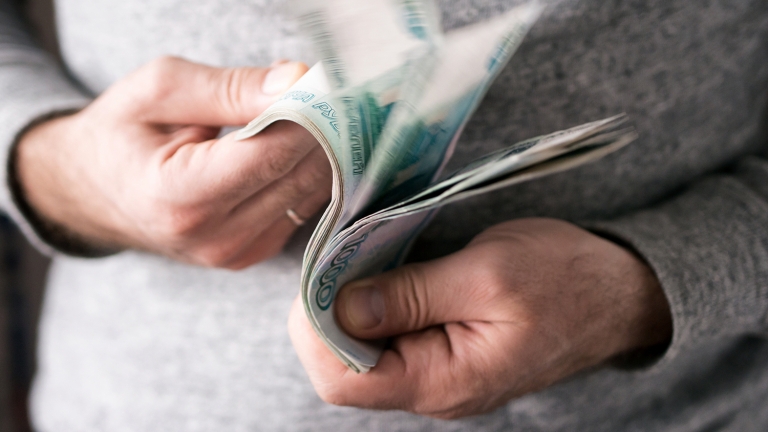 The main difference between the two programs?
The payment terms and payment request threshold.
AdSense only lets affiliates ask for their money after a month of working and a minimum of $100 in earnings.
If the affiliate hasn't made this amount of cash, the earnings will be held for the next month so as to accumulate.
What about affiliate networks?
Unlike AdSense, some affiliate networks can pay on a daily basis, after you manage to get at least $50 in earnings.
No Fraudsters!
There's one thing that both AdSense and CPA networks have in common:
Affiliate fraud.
If there's money on the table, there'll always be deceptive ideas and people who'll refuse to play according to the rules.
Both programs have very strict guidelines to fight fraud and have their own technology, people, and a whole lotta know-how, all directed towards killing fraud.
In fact, AdSense is known for its super strict rules.
Let's say the Google program happens to find any type of illegal activity on your account.
It can be the fact that you're clicking your own links.
Even in the event that it was a mistake and that you're blameless, there's gonna be a chance that you can be banned from using the service without any previous warning.
What's the difference between AdSense and CPA affiliate networks when it comes to this fraudulent theme?
Simple:
Even though fraudsters are routinely punished on CPA affiliate networks, the penalties vary according to the severity of the fraud.
In general, these issues are solved by the affiliate network.
How?
The network refuses to pay the money coming from the illegal promotional activity, or decides to block the affiliate, in case we're talking about a recurring fraudster.
Another aspect that helps solve the issue of fraud?
The fact that your account manager can help you out.
This means it's important that you talk to your account manager regularly, especially about your promotion techniques.
CPA Affiliate Marketing vs AdSense CPC: Where Does the Money Come From?
Between these two amazing options, which is more profitable when it's all said and done?
CPA is obviously the best choice if you want to gain lots of money very fast.
It's very difficult to generate high income levels with the Cost per Click revenue model if you don't have huge quantities of traffic on your page on a regular basis.
In order to be successful in the world of CPA affiliation, all you need to do is select a good affiliate network with great offers and a cool account manager/support service, and you can easily get 10x more return when compared to AdSense.
With CPA, you'll have the ability to select specific products from advertisers, and promote the items you want, since you know the demography of your visitors and what they actually like.
Then, it's just a matter of posting the ads on your site how and where you want to have them in order to be super profitable.
Another point for CPA affiliate marketing?
When plan A fails, you can always go for plan B.
Kinda lost here?
Imagine that the offer A is your main source of income.
Let's say that this offer is paused.
In such cases, affiliates should always have a backup plan, meaning offer C or D to replace the one that's not available anymore.
On AdSense, you can't control your backup plan.
Google is in charge of the ads displayed on your domain, either you like them or not.
There's no plan B/C/D of your choice with AdSense.
Moreover, it's in cases like these that CPA affiliate networks provide you with an account manager.
The goal of these highly-competent people is to help you out no matter what.
If your breadwinner offer goes offline, you should get in touch with your account manager as soon as possible.
They're the people who can guide you when plan A fails.
Their experience is the best advantage you can get from your affiliate network.
Most importantly, their knowledge about the offers is better than anyone else's.
Don't be afraid to talk with your account manager.
They don't bite.
Account managers are your best friends in this business.
Remember:
Your success is their success.
5 Tips to Be Successful in Affiliate Marketing
Tip Number One
Good affiliates know where and how to find the right customers and target them effectively.
Tip Number Two
It's the affiliate's job to reach an audience that's interested in the product, meaning high-quality traffic.
Tip Number Three
To get this quality traffic, you also need to learn about the product you're promoting.
Tip Number Four
It's best to focus your efforts on one or two niches, than to target a broad variety of traffic content.
Tip Number Five
Love what you're doing.
As love needs hard work to grow, affiliate marketing does too, whether you choose the CPA affiliate marketing way or the AdSense program.
Affiliate Marketing: Pros & Cons
AdSense: Pros & Cons
Conclusion
If you're planning to pursue an affiliate marketing adventure, understand that money won't fall from the sky.
This is not an automatic process:
It involves time and hard work.
Dedication, study, and complete devotion.
This is how you get to understand the needs and desires of your audience.
Like all home businesses, ​you need to draw a plan and work on achieving it on a daily basis so you can start to see those bucks coming into your bank account.
Overall, your chances of making money with AdSense or a CPA affiliate program are no better nor worse than any other type of internet home-based business.
Your success depends on how well you execute your affiliate business plan.
If you study and get to know this industry, affiliate marketing can be an awesome business opportunity that can turn into high amounts of money, as it's a bit of a high-risk, high-reward game, with lots of players in the ground.
You know how to create a Google AdSense free account and you know how to make money with Google AdSense.
You know affiliate marketing and how to monetize CPA offers like a master.
Now, what?
Go for it!
Cheers!
See also:
Advertisement

Alejandra Hidalgo
Account Manager
More articles from Alejandra Hidalgo
Alejandra is the party girl from Colombia with a love for life, a great vibe, a terrific singing voice and a whole lotta Media Buying knowledge. This Latin girl has been a part of the Mobidea Crew for a while now and really has fun writing impeccable articles that make users cry for more! If you want to start reading her posts, you're definitely gonna be assaulted by info that's gonna help you succeed in affiliate marketing.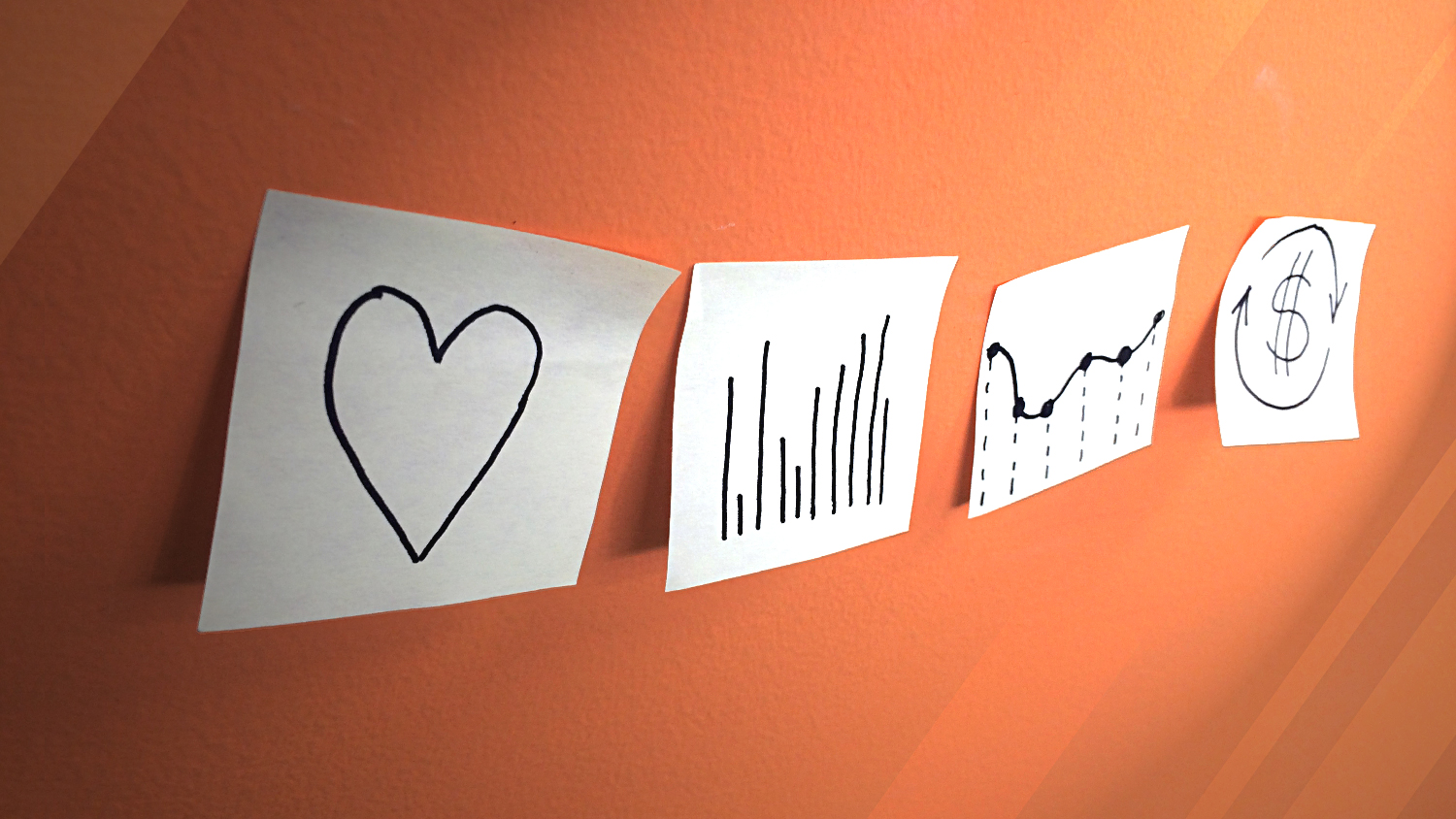 Guides & Tutorials
Affiliate marketing for beginners may be tough but not if you check these awesome (and actionable) ideas to increase your profits right now!
Guides & Tutorials
Time for you to check this remarkably insightful Google Ads Overview and get to learn every single detail you need to know in order to make it rain on Google Ads in 2018!
Mobidea
AdvertisementStill struggling to find the best offers because you know you wanna make money faster like a real master? Lost…