Zac Johnson Interview: The Ultimate Affiliate Story [Video]
Advertisement
Zac Johnson: The Ultimate Interview
There are a lot of affiliate marketing experts out there.
Some have blogs where they even talk about how they got started in affiliate marketing, how they became able to succeed, what is the moment they're most proud of in their path as marketers, etc.
Even so, most of those guys don't have enough experience of the game to be talking about affiliate marketing.
They haven't been in the industry long enough and haven't really been through the harsh test of time.
Zac Johnson isn't one of those guys.
In fact, Zac has been in the game for 22 years, has had an amazingly successful career, and gives invaluable tips in his affiliate marketing blog!
He even took the time to write a spectacular Mobidea Academy article that shows you how to increase profits with affiliate niche sites!
But what if you could have access to a cool interview in which Zac is gonna show you what he's all about?
No biggie!
Watch the video of Mobidea Academy's Zac Johnson Interview right now!
Advertisement

Don't wanna watch?
Prefer reading?
Then let's go!
Zac Johnson Interview: The Real Deal
1. Tell Us About Yourself
Hey, my name is Zac Johnson.
I'm an affiliate marketer and entrepreneur.
I got my start back in the mid-nineties, around 95/96.
I was really trying to figure out how to make money on the internet and that's when I came across affiliate marketing which actually happened with Amazon.com
But even before that, I was in the AOL Web Diner Chat Room, making graphic banners for people and I said:
"Hey, I'll make these banners for you if you send me a dollar in the mail."
And that's really how I made my first dollar online.
People would send me a dollar in the mail.
A lotta people wouldn't, because this was years before PayPal was around.
Related: Affiliate Payment Methods: The Definitive Master Guide
Then, when I came across making my own websites and being able to join the Amazon Affiliate Program and making money from sending them customers…that's really when things started to explode.
From there, I found out the CPA Marketing and Affiliate Marketing where I really no longer needed people to pull out their credit cards for me to make money.
Instead, I could get money from somebody signing up to a subscription form, maybe a newsletter, or even requesting a free mousepad, which was popular back in the day.
All that went on for several years.
In 2007, I decided to launch my own blog at ZacJohnson.com, to kind of move away from just being an affiliate marketer and building my own brand at that point.
I've also launched a brand at blogging.org where I help people learn how to make money online through the use of a blog.
2. Brand & Blog
For my personal brand, Zac Johnson, I'm pretty much known in the industry for helping other people learn how to make money online.
That's kind of how I went from affiliate marketer to becoming a brand.
With my other website at Blogging.org, I really walk people through the process of what they need to do to come up with an idea, how to build a foundation for themselves online, create content, and then just really keep implementing different steps so that they can turn this into a legitimate business.
Because when you think of blogging, a lot of people are just thinking that if they create content it's gonna build a business for them.
But that really isn't the case.
There's over a billion active websites on the internet today and they're all creating content so what I wanted to do was make an easy step-by-step process for people to actually implement, had them create content and then put a Call-to-Action in place, along with the right monetization methods as well.
And that's what you're gonna find at Blogging.org
3. Zac's Motivation
So what makes me wake up every day with a smile on my face?
The cool thing is, I work out of my house, you can see right behind me, it's my own office.
I enjoy what I do.
I get to help people online.
I get new opportunities all the time.
I've been doing this for 20 years now.
Even at that point, it's still not boring.
It's fun, exciting.
Every day, I wanna open up my email, there's something in there.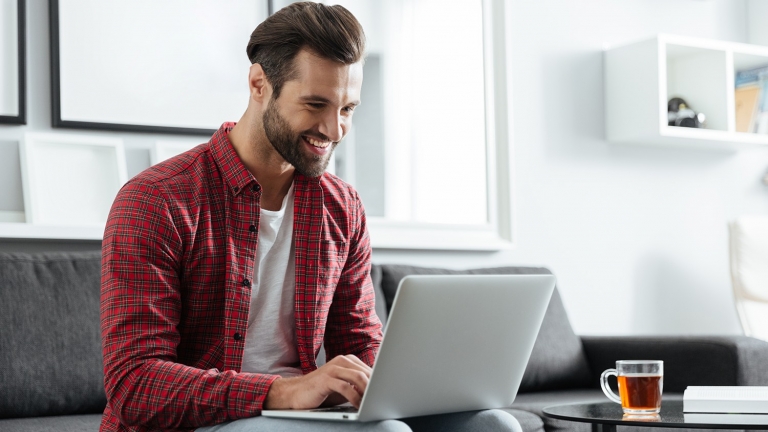 You never know what the day is gonna bring.
Being able to work for yourself.
That's just classic.
I have my friends and family.
I love everybody so much, I appreciate everything I have.
And if you ever have the opportunity to start making money online and work for yourself, I would definitely recommend you go that direction.
4. Biggest Challenge
What was the biggest challenge that I ever faced?
This is a tough one but I have to say about five years ago our house got destroyed by hurricane super storm Sandy.
It pretty much flooded the place, about two feet of water in the house.
And as I've mentioned, I work out of my house.
Advertisement

We actually just moved back in recently and it's been a 5-year journey of dealing with engineers, and trying to get this thing back to where it was.
And it just completely came out of nowhere so it's been quite a stress on everybody.
Houses have been destroyed in the area, people are still moving back in.
It's just completely unexpected but the good thing is running an online business allowed me to actually do it at the same time, while managing contractors and rebuilding our house.
Even when we had to move a few times in between, I was still able to run my business at the same time.
Whenever you run a business or whatever happens in life, you're gonna come across some huge obstacles but – as long as you can keep getting through them – everything should hopefully be okay.
5. How to Pick a Niche
When it comes to promoting a niche or getting into a market for affiliate marketing, I usually like to get into something that I'm interested in and at least have a passion for because the last thing I want to do is promote something or create a website or content around something I absolutely hate or have no interest in.
Then it just becomes another job and that's the last thing you wanna do.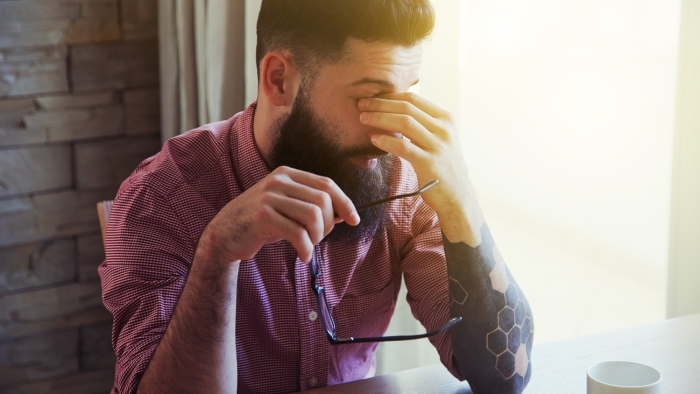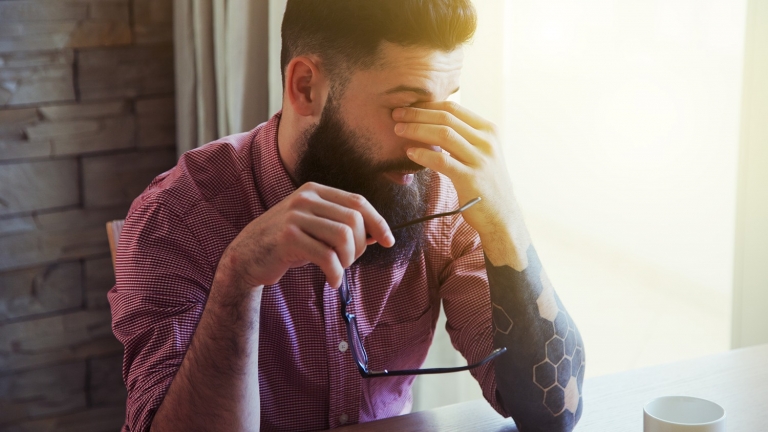 But at the same time, if you're doing this just to make money as a business, it doesn't really matter what you're promoting, as long as you know how to effectively get it in front of the right audience and make money with it at the same time.
This all goes back to demographic targeting, knowing what traffic sources to use, and continually split testing.
When it comes to choosing a niche, if you're gonna create something that you're gonna be focusing on every day with content and creation, I would make sure it's something you're interested in.
And then if you're just simply promoting offers on an affiliate marketing basis, do something that you know you're gonna make money with.
6. Why Are You Still Into Affiliate Marketing?
Affiliate Marketing has been awesome and it's been 20 years that I've been using it and there's been a lot of transitions along the way.
One of the biggest reasons why I love affiliate marketing is because I simply don't need to deal with the end customer.
I don't have to have any inventory.
I don't even have to handle the transactions.
It's cool because I can build out these site properties or ad campaigns and simply redirect traffic to different advertisers and then I can get paid for that process.
Related: Affiliate Marketing Game – What Turns Advertisers On – Part 1
Affiliate Marketing really…Amazon.com would not be where they are today if they didn't implement one of the first affiliate programs out there.
Same with Google.
They have Google AdSense and that's basically their affiliate program, where they're paying out a commission but they're making a lot more on the back end.
There's a ton of money to be made in affiliate marketing.
I see it being around for a lot longer so it's a place I would still like to be in.
As I mentioned, affiliate marketing is still doing extremely well and it's all over the place.
Nearly every business or brand has some type of affiliate marketing association out there.
At the same time, there are CPA networks and affiliate networks that you can join and get access to a ton of different offers.
Some of the most popular ones out there are Commission Junction, ShareASale, LinkShare and what not.
Those are the big players.
And there's a lot of smaller ones underneath and they're really all over the place and they're located throughout different areas in the world.
When choosing one of these networks, make sure that you actually have a relationship with them, know who they are and make sure you get some payments upfront before you actually start doing some massive volume with them.
Because some of the affiliate networks out there…you just don't know if they're run out of a basement or if they're run out of a huge company, with 500 employees.
At the end of the day, you need to have that trust relationship there because you're gonna be pushing a lot of money through that network and you're gonna be waiting on it as well so make sure you work with affiliate networks you actually trust and can find reviews with online.
7. Essential Tips
Having been in the industry for 20 years I've also seen a lot of transitions with affiliate marketing.
In the beginning, I started off with creating content websites that ranked really well on the SERP results and that still works today but the competition is so much harder because there's over a billion websites creating content.
If you're gonna compete against these guys, you need to have some massive backlinks or a huge budget to compete against them.
On the flipside, if you actually have campaigns that are working well, you can just start putting money behind Facebook Advertising, and media buying campaigns.
Right now there is so much traffic out there that it would be ridiculous to not go after one of these opportunities.
What you need to do is create an ad campaign, start with a small daily budget, keep split testing it until you find a profit.
And then – once you hit that profit – you can scale to different traffic sources and see how you can increase those earnings.
Learn More: How to Create a Killer Media Buying Budget Strategy
8. Biggest Newbie Mistake
What was one of my biggest mistakes starting out as a newbie?
It could be a couple of different things.
First, I'd say back in the nineties I should have registered as many domain names as I could, because I could easily have sold them for millions of dollars today.
But, in hindsight, I would have to say:
Building a mailing list at an earlier stage and building a product or maybe a website that I can package up and sell…
That would have been something that I would have wanted to specialize in more.
Because there's something called shiny object syndrome and it actually grabs your attention and brings to different areas.
And you start to lose focus on what's actually working best for you.
If I had paid more attention – in the past – to my projects that were actually doing the best, not getting sidetracked and trying to make money with ways that I'd see other people doing, I probably would have done better in a couple different areas.
But still, everything worked out pretty well.
9. Tools & Resources
When it comes to the tools and resources that everybody should be using today, it's pretty much a matter of being active with other affiliate marketers, bloggers and entrepreneurs online because they're gonna tell you what's working for them.
And really getting tightly close with them?
That's how you're gonna find out what they're really doing.
And one of the best ways to do that is by attending different conferences.
I'm usually speaking at events like Affiliate Summit.
I go to Vegas, and to New York City whenever there are conferences.
Learn More: Affiliate Summit Co-Founder Shawn Collins Tells Everything
That's where you're really gonna find out the best information.
It's not a matter of just going online and finding resources and tools and going to user forums, you actually need to get into the trenches, meet with these people, see what's working, build those relationships and then actually put them into action for your own efforts.
Related: The Best Affiliate Marketing Tools and Resources for Affiliates
10. The Future of Mobile Affiliate Marketing
One of the biggest key areas right now in the world of affiliate marketing is definitely mobile.
It doesn't matter if you're creating an application or if you don't even have an application at all.
The advertising platforms are already out there.
All you need to do is start buying traffic and you can start getting exposure to the billions of impressions that are being served daily.
This can be through CPA offers on downloads.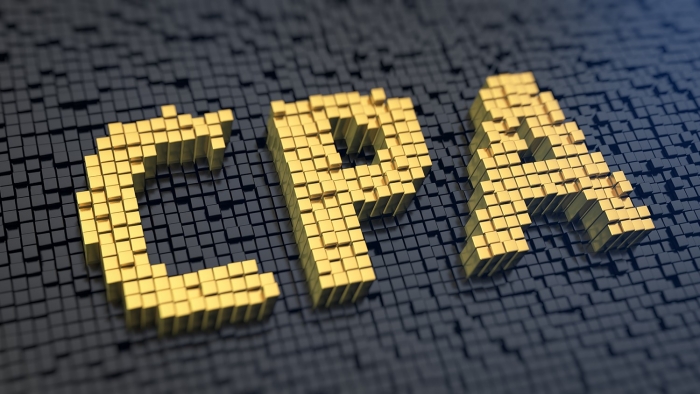 You can get people to click on advertisements to send you an email address.
The important thing to remember is that your landing pages need to be set up differently on mobile devices than they would if they were coming to a website on a desktop, because people are more likely to do simple clicks through a mobile device than filling out a long registration form if they were on a desktop device.
Mobile marketing is definitely here to stay.
If you don't have a responsive website or an ad campaign that's built specifically for mobile, you're just gonna be missing out.
11. Best Niches
The biggest niche markets right now in the mobile space is anything that's simple for people to act upon.
Obviously, if you're promoting affiliate marketing and you're using gaming, that's gonna do extremely well, because people are already playing games and they're seeing all these interstitials and commercial advertisements which offer other games and – if you can get them in front of the right audience – all it takes is a simple click of a button for you to earn a commission.
At the same time, there are so many applications out there that are still trying to get downloads.
They're paying maybe a dollar or two dollars per sign up and these people are trying to get signups from traffic throughout the world.
If you can somehow set up ad campaigns using third-party networks and advertising within larger applications…it's still a great industry to be in.
Basically, anything on mobile marketing that's a simple Call-to-Action and not requiring a lot of people to type in information…that's gonna work extremely well.
Worst case scenario, create an ad campaign where you're just collecting an email address and then follow up with them afterwards.
It's still a great way to convert a mobile user into a paying customer somewhere else.
12. Social Advertising
Social Media is still always going to be hot.
Right now, everybody's talking about Snapchat, Instagram…
Learn More: The 5 Best Alternatives to Facebook Ads
I still personally like Twitter and Facebook, great for engagement.
And I always started out with Facebook Advertising as one of the first platforms that was really self-serve and I got to zone in on that demographic audience and that's working extremely well today.
What I'm seeing a lot of people do is webinars, doing retargeting, setting up sales funnels.
Right now, if you have a personal brand or a business where you have people following and going to your website and they're not acting upon it on the first try, Facebook Advertising is a great way to actually come back to them and convert that lost lead into a sale.
I definitely recommend demographic targeting through Facebook Advertising or also setting up a retargeting ad campaign.
13. Landing Pages Tips
When it comes to creating Landing Pages for your ad campaigns, there's a lot of different things you can do to increase conversions and lower drop rates.
Something that works really well is adding a phone number or a chat box that will actually pop up on the bottom of the screen.
This is a great way to gain trust in your audience.
At the same time, you want to eliminate as many distractions as possible.
You don't need to have a menu bar on top that says:
"Go back to our homepage."
Or:
"Learn about how our company started."
Those are the types of things that people are gonna get distracted by.
And also, the less options you have for people to choose from, the better.
Make it simple for people to come to your website, read through a few testimonials, fill out a form and then complete the Call-to-Action.
When you follow these steps, you're gonna see a lot higher conversions on your landing pages.
14. Choosing an Affiliate Network
As I mentioned, there are lots of affiliate networks out there and they're being ranked all the time.
Recently, mTHINK came out with their own Top 20 CPA Networks list and that's a great place to really get started in your affiliate marketing journey.
You're gonna want to work with a network that's trusted and companies like Mobidea are providing resources and information – just like this interview – to really provide value to their affiliates and gain trust and not even just to gain trust but also to inform.
So there's a lot of people that are probably gonna be watching this video and they're gonna learn about Mobidea through this video, because I'll be sharing with my social audience.
Again:
You wanna find affiliate networks that are actually putting in the time and effort to build those relationships for the long term.
You don't wanna work with an affiliate network that's just gonna be fly by night, trying to make money, take everyone's cash and disappear.
Do your research, find a good affiliate network and build those relationships for the long term.
15. Zac's World
If you'd like to learn more about me, how I'm making money online, what I'm currently working on, you can go to my blog at ZacJohnson.com or you can also read up on my latest findings in the world of blogging at Blogging.org
You can sign up for my free course and I'll show you how to get started with a website or blog of your own.
Thanks for watching!
Thank you, Zac, for this super insightful interview!
We really appreciate all the invaluable intel you've given our ambitious affiliates!
Stay tuned to the Mobidea Academy because we've got more awesome interviews from industry experts coming up!
Advertisement
Tags: Affiliate IndustryAffiliate MarketingInterviewsExperts Corner