Mirella Crespi Interview @ AWA 2017
AWA 2017 Interview Series: Mirella Crespi
Affiliate World Asia is a gift that keeps on giving and we've got another super awesome interview for you to check!
This time, we've got none other than Mirella Crespi, the proud founder of PixelHaus Media.
Prepared to understand what this online marketer has got to say about the business?
Ready to check an amazing interview with Mirella Crespi?
Check the video!
What?
Don't wanna watch because you prefer to read?
Check the interview in written form, then!
Mirella Crespi Interview at AWA 2017
1. Tell Us About Yourself
I've been in the industry for about 5 years.
I run mostly social.
Female-focused products.
And I specialize in optimizing conversion funnels for E-Commerce brands.
I founded PixelHaus Media, which is a full service performance marketing agency to help service these brands and improve their sales and their funnels for social traffic.
I also started Women in AdTech two or three years ago with the goal of just bringing together the women in the industry.
To connect.
2. How Did Women Start to Get Into AdTech?
Just the trend of the meetups that we have organized.
Based on that.
I think that – before – they were just very informal, casual.
"Let's just get together for breakfast or drinks before the conferences kick-off."
And the reason why I started is because, as you can see, it's a male-dominated industry and a male-dominated event.
And it's just nice to have girl time to talk to each other and get to know each other better.
It just makes the experience of working through these two days much better.
You feel more confident.
Throughout these three years that I have been working with women in ad tech, I've seen the trend of more women in the industry, more women taking leadership roles, more women starting their own businesses.
The women in ad tech events have also been kind of formalizing in that direction.
We went from more casual meetups to Shecommerce yesterday, which was amazing.
We had a partnership with Shopify and WHAM where we had a room with 80 women.
Some were just starting their first tours that day.
Others who already have solid E-Commerce businesses.
Learning how to scale.
So many great ideas were shared and I think that does inspire more women to take on the challenge and start their own businesses.
3. What is the Best Strategy for a Newbie?
Thinking long term, I would recommend getting on to E-Commerce.
But I think it tends to build that foundation of affiliate knowledge first in terms of the basic skills of direct response.
Reading the catchvertisings of the world, STM forum, attending Affiliate World conferences and just getting that basic understanding of what is the set of skills that affiliates should have and then pouring that over to E-Commerce.
That's what really makes affiliates in E-Commerce so successful.
It's that direct response strategy that they use.
4. Biggest Challenge for an Affiliate Marketer
Spy tools are getting better and better.
You set something live.
It might be on someone else's radar and being run by someone else the next day.
I think that – at the same time – affiliates need to arm themselves with these very tools and sign up for AdPlexity and others to have that competitive advantage earlier.
To be on the same page.
I think that's very important.
5. What Skills are Needed to Become a Super Affiliate?
Definitely the hustle is number one.
That's something we talked about at Shecommerce.
There's this myth that some people are so great that they make it look so easy.
You know?
There are these amazing stories of overnight success.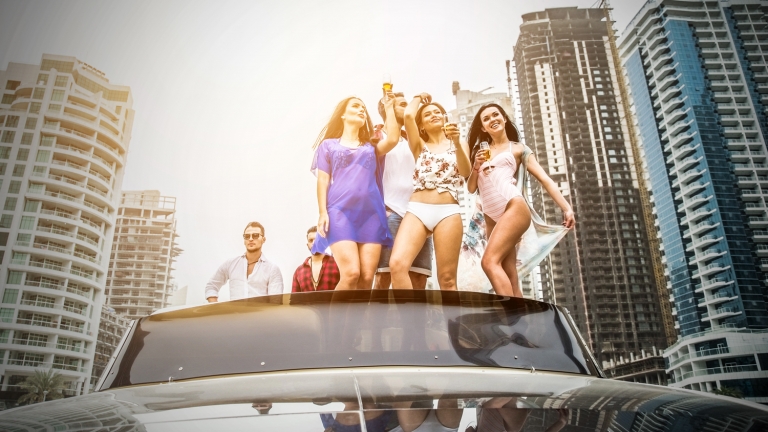 But there are a lot of lessons from failures and it's important to just keep pushing.
I think that the hustle would be number one.
Number two is the data-analytics mindset.
Nowadays, you have to think about leveraging audience pixels and list data, cross platform retargeting, and you really have to be able to have an analytical mindset.
I think that would be number two.
I think being creative definitely helps.
I think that's the competitive edge of a lot of affiliates.
It's when they can come up with strategies that are out of the box.
Advertisement
6. What Would You Tell Affiliates who are Experiencing Difficulties?
I think that comes from the heightened competition that there is nowadays.
When it comes to Q4, for example, affiliate marketers were competing against the biggest brands and advertisers in the world for the same traffic.
It makes CPMs much higher.
But I think that – as long as you apply really solid direct response strategies – you will always win in the sense that…conversion rates may not be that high but if your Click-Through Rate is really high, your click prices won't be so expensive.
I think that as long as you stay focused on creating and using multivariate testing tools to optimize funnels and get the highest conversion there, the actual offers or product that you're running…you know you're not just like:
"This is the price of CPM and this is the conversion rate of the product."
There's so much in between that you can work to optimize.
It's not easy but don't give up.
That's my message.
7. Tools & Resources
Multivariate testing tools to optimize your funnels.
Where you can really dive deep into the heat maps and how long people are spending on each section of your page and where they're looking at first.
Based on my experience, even the most minor tweaks in headlines, just changing a few words, or increasing the brightness and contrast in an image for it to stand out more in a feed.
It makes a world of a difference.
And sometimes that gets overlooked as like:
"Oh, I'm not gonna make so many variations."
But it does make a huge difference in the end, for sure.
8. Affiliate Marketing Mistakes
Especially now, when everyone is in the rush towards E-Commerce, affiliates get really excited and they want to pick their product and launch their store.
And I think that a big mistake that people make is not building their audience before they launch their products.
What I mean by that is leveraging the lookalike audience tools and the pixel data to create an audience that's highly targeted and interested in your product.
And you can do that by creating giveaways.
Or creating a simple landing page:
"Enter your email here to get this product for free."
And that's a way to split-test your product.
"If I make it blue or red, will it sell more?"
"What should I call it?"
Just kind of gaging that interest from the audience.
"Would people even want this for free in the first place?"
I see a lot of affiliates setting up their stores for E-Commerce and going heavily into drop shipping without even having built a foundation first.
I would say:
Definitely build your audience first before you launch your product.
9. Favorite Traffic Sources
I mostly run social.
Facebook and Instagram.
A lot of Pinterest for my US, UK, and Canada offers.
It's also an amazing traffic source for E-Commerce.
I really have been having a great experience leveraging cross platform data because traffic sources are developing these really smart pixels that you can create lookalike audiences with.
Facebook has it, Pinterest has it, Twitter has it now.
Kind of combining the traffic from search and native to build audiences from that traffic and then retargeting them on social.
It's been giving me really good results.
I think that picking the traffic sources that you have experience with and trying to combine them by using pixels is definitely the way to go.
10. How to Develop Your Skills?
It's a really good question and kind of a challenge that it's getting harder and harder for newbies to…once they enter the industry there's so much noise now.
Everyone's a guru nowadays.
They're selling their course of how to become a millionaire in two days.
I think it's important to attend conferences like Affiliate World.
You can meet people.
These are the brightest minds in the industry and it's two days in one place.
Definitely attending conferences, joining forums that have historically had a lot of impact in the industry like STM.
And I think Facebook proved – for your specific niche – that there are these high-level focused groups where you can share a lot of valuable inside information.
I think those would be the go-tos.
11. Should Affiliates Read a Specific Book to Succeed?
I really like the books that aren't so focused on affiliate marketing.
I like the ones that teach you a mindset change.
This year, I read "Hooked", which was amazing.
It's about a Silicon Valley guy who has this experience in gaming and it's about understanding what are the hooks that drive people to be addicted – in a good way – to apps and products online.
It's incredibly eye-opening and mind-blowing to understand these little cues that you can have from external and internal sources and which affect the reason why people keep coming back or use your app.
The other book I read is "Flow".
It's also a book that talks about reaching the state of flow which is when you find yourself in that moment in your mind where you're just at the most absolute, most productive output, most joy in finding things.
I think we all do the best work that we can do when we're creative and we're excited.
When we find that "flow" state.
This book gives you a roadmap of what things you can do.
How to train your mind.
It gives you tools you can create for yourself to always bring yourself to that "flow" state.
I think that's very important because of the hustle.
To be successful in the space.
To kind of maximize your productivity.
That's key.
12. Affiliate Marketing Trends
E-Commerce will keep growing significantly.
I think retail online will keep growing the value perception that they have of performance marketing.
I think these are the most advanced and brightest minds in performance marketing.
Like Alexander Nix was talking about today:
How agencies and huge consulting firms are growing towards the data science aspect of things.
I think that we have a huge competitive advantage as affiliates in that respect.
I think E-Commerce – tied together with performance marketing – will keep growing significantly.
I think that video ad placements in all the different traffic sources are definitely gonna keep being successful.
They'll keep growing significantly.
The ability to build audiences off of video engagement will grow too.
E-Commerce and video combined will be huge.
13. Surprises in 2017
The industry is evolving as a whole.
Kind of forcefully, in a way.
Because the traffic sources that are so hot right now – Facebook, for example – they're kind of tightening up their compliance.
What you can and can't do.
They're coming down really hard on Black Hatters.
It's kind of creating a more competitive landscape but also pushing people to run White Hat offers and White Hat tactics and I think that's really good for the industry.
For the outside perspective of the value we can add to other aspects of businesses.
That was definitely a positive surprise for me and I think it's one that will keep happening next year.
It's gonna be harder for affiliates to be able to successfully scale running Black Hat campaigns and I think that's a good thing.
14. Opportunities & Threats
Affiliates leveraging traditionally affiliate tactics to apply that to very innovative businesses.
Things which aren't necessarily associated with affiliate marketing will keep being a trend.
I see affiliates talk about how they're working in businesses and I'm like:
"Wow! I had no idea. That's so unrelated!"
But when you come to think about it, we're so good at direct response tactics and understanding consumer behavior online.
Because we really dive deep into the funnels to make the most out of every click that we buy.
We spend so much time trying to understand what works and what doesn't that I think we can apply that to pretty much everything.
Every online business could use a good affiliate marketer internally in their team to help grow.
It's a buzzword but we are "growth hackers."
We really are.
15. How Do You See Mobidea?
I think that you guys have such a huge presence, not only in every single conference but also in the mobile world as well.
You're always pushing the trends and staying on the cusp of innovation when it comes to technology, and mobile retargeting, and reach.
I personally haven't done much with mobile content.
I've always stayed focused more on the social side but I know for a fact that Mobidea is the go-to network when it comes to that.
16. Why Did You Decide to Speak About "5 Steps to Create a Product that Sells?"
I chose this topic because it illustrates my experience.
My goal was to help the women who have affiliate experience.
Because they come from so many different aspects of the industry.
They work for affiliate networks or they've been affiliates themselves.
And the speech was kind of walking them through the process of how you can leverage the wealth of knowledge in the affiliate industry to build a business.
In my case, I used the offers that were available and smart conversion funnels to prototype a product before I actually decided what product I wanted to go to and start a store for.
I basically was focused on the Health & Beauty vertical.
I created a conversion funnel where I plugged in all the offers I had available on the back and it's like a quiz.
You ask users:
"What are you interested in?"
"What are you looking for?"
And a script that would generate…direct them to the offers based on their answers.
That was an effective way that I found to test what's the demand and supply for offers in the demographic that I was focused on.
It guided me in the right direction:
"Okay. There's a lot of demand for this product. There aren't that many offers for it. I'll choose an offer and make it better."
My speech was about that.
17. Future Plans
I recently founded PixelHaus Media which is a full-service performance marketing agency focused on servicing female-focused brands.
I'm excited about that.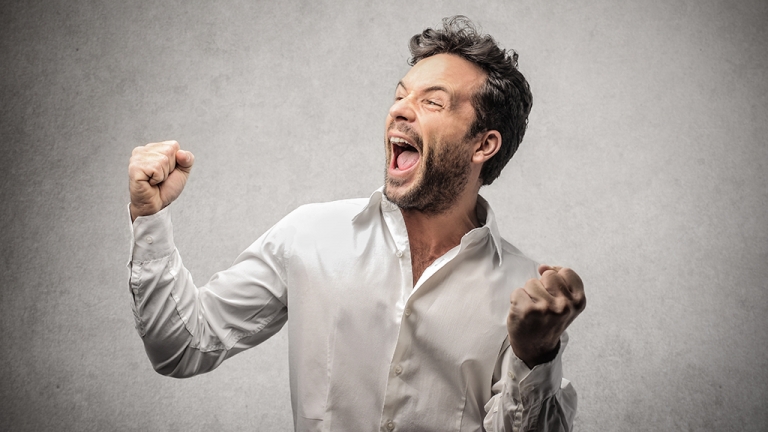 I think it's in line with a lot of what's going on in the industry.
It's really exciting to see how these single affiliates are becoming marketing powerhouses.
We provide a lot of the same services that huge agencies provide.
It's really cool to see everyone creating some competition for these "Mad Men" type agencies solo, which is big.
Thanks, Mirella!
What an exciting and amazingly informative interview with a terrific entrepreneur!
As for you, our readers, keep coming back to the Mobidea Academy because we've got awesome content for you to dive into!
See Also:
Advertisement

Tags: Affiliate IndustryAffiliate IndustryAffiliate MarketingGetting StartedInternet MarketingMaking MoneyInterviewsExperts CornerOffers