8 Experts Share Affiliate Marketing Strategies to Succeed
Advertisement

Introduction
You know the Mobidea Academy always loves writing content, exploring new affiliate marketing ideas, and attending great affiliate conferences.
When we went to Affiliate World Europe, we decided to take maximum advantage of the situation and guess what?
We recorded a whola lotta interviews with the foremost experts in the affiliate world.
Now, we're gonna give you the cream of the crop answers.
Ready to finally find out about which affiliate marketing strategies you should go for in 2018 to succeed in this ever-competitive industry?
Then watch this compilation video, bro!
What?
Don't wanna watch?
Time to read up, then!
Affiliate Marketing Strategies to Succeed
Andrew Payne, Affiliate Marketer & Founder of AffiliateSuccess.com
Advertisement

According to Andrew, this matter is dependent on what affiliates wanna do and it also depends on their specific budgets.
There are newbie affiliates who have small budgets and others who are not only more knowledgeable but also have a bigger budget.
In either of these cases, Andrew suggests affiliates always explore low-payout offers.
This means you should go for offers that yield less than 50 cents.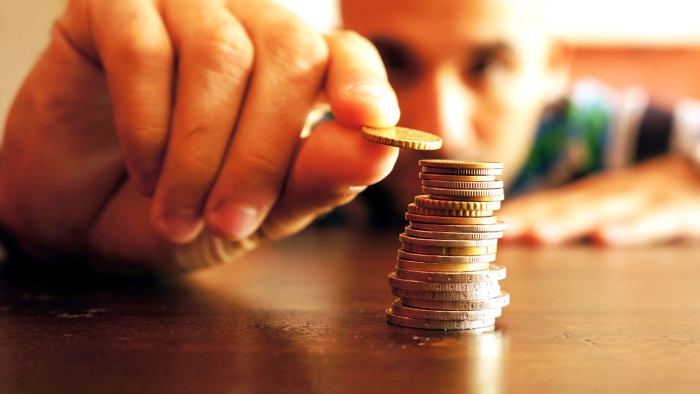 In Andrew's opinion, this is an awesome starting point.
The primordial goal you will aim at is to generate and gather data.
The idea is for you to actually collect info which will eventually allow you to make informed decisions.
Without data, you won't have the ability to make decisions and optimize.
By exploring low-payout offers, you can use a smaller budget to gather that important data.
When it comes to offer types, Andrew recommends sweepstakes.
He also mentions CPI campaigns and low-payout Pin Submits.
Why?
Because these usually convert easily and are therefore a great starting point.
It's a way to gather data at a lower cost.
This means you'll avoid wasting a huge amount of cash.
You can familiarize yourself and then start going for more aggressive campaigns with Pin Submits which showcase higher payouts.
iAmAttila, Founder of iAmAttila.com
In iAmAttila's opinion, affiliates should opt for White Hat Verticals.
Why?
Because iAmAttila knows that one of the greatest problems these days is when affiliates lose accounts or get banned.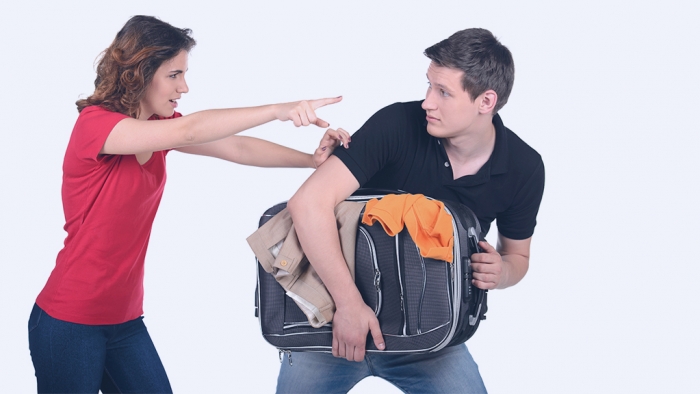 Since there are many White Hat Verticals, you have lots of room to succeed.
There's lead generation for mortgage, finance.
You can go for E-Commerce.
Shopify is now very popular.
Even so, you can also explore WooCommerce, BigCommerce, and other similar platforms.
These are safe verticals.
You should invest, according to iAmAttila.
Second thing:
Before starting out, think outside the box.
In iAmAttila's opinion, this is crucial.
Think about how you can be different than all other competitors.
A lot of people start a Shopify store and then copy someone else.
You can't just throw some money and expect the same ideas to yield results.
Another issue:
E-Commerce is maturing.
People are now used to seeing ads which are about the same stuff over and over again.
This means it's not gonna sell.
When you're a newbie, try doing something different.
Emanuel Cinca, Head of Business Operations at STM Forum
Emanuel started with mobile offers, and lots of App Installs.
However, in his opinion, it makes more sense for you to explore Mobile Traffic with CPA or CPI offers.
Some CPL lead generation.
It's also much easier to go for Shopify E-Commerce.
Depending on the affiliate's background, they have to decide whether they should go mobile or drop shipping, or E-Commerce, or Facebook Advertising.
Mark Roth, Founder & CEO of OfferVault
Advertisement

According to Mark, verticals don't matter:
Traffic sources are more important.
Verticals are stable.
However, traffic sources are trickier since they are always changing.
In case you fail to understand what's changing and how to make money with each traffic source, you're gonna be losing lots of money.
You need to be committed to the industry and its changes in order to never lose track of what's profitable.
Bellatig Mehdi, Founder of HackerdeCroissance
In Bellatig's opinion, Adult Dating is one of the coolest verticals for affiliates to break even.
Even though it's hard to have great ROIs, it's easier to break even.
Much easier than with Sweepstakes, or Popups, or even Pin Submits.
All of these will demand that you test more than in Adult Dating.
In the latter, it's easy to find the best offers to explore.
Of course you will get stuck.
You will start getting low ROIs, which is the challenge with this vertical.
Even so, Bellatig reckons it's a great vertical to start.
It teaches you how to handle banners as well as offers and landers.
It teaches affiliates the most important competences of media buying and affiliate marketing.
Bellating believes Adult Dating teaches you about the whole funnel much better than any other vertical.
Moreover, it's cheap to start with.
Sebastian Koenig, DACH Manager at ExoClick
In Sebastian's honest opinion, even though dating is the most traditional vertical, it's been hard to make it profitable.
Nutra is standing out, though.
It's been growing over the last two years.
Even so, Sebastian suggests people play with a mix of verticals:
Gaming, Nutra, Dating, and Gambling.
Trey Lewellen, Founder of Trey Lewellen's Mastermind
In Trey's opinion, the best vertical to explore is a vertical you're passionate about.
Invest in a vertical that speaks to you, so that you can add some value.
By picking a vertical you know, you'll be able to weather any storms along the way and feel motivated to work.
Ziga, Founder of AdPlexity
In Ziga's opinion, since you have a low budget as a newbie, you should start with low payout offers.
Go for verticals such as Sweepstakes, App Installs, and Pin Submits.
What do you want, as a newbie?
As many conversions as possible with the aim of having the ability to optimize.
This is impossible if a conversion costs 50 dollars.
It's not gonna happen if you explore Native, where you can waste 1000 dollars in a day.
According to Ziga, low-payout offers are the way to go!
Conclusion
That's it, bro!
You've now been able to understand which are the best strategies and verticals to succeed in 2018.
Affiliate marketing will keep on changing, which means you must make sure that you adapt to the shifts in the business like a pro that knows where to go.
Cheers!
See Also:
Advertisement

Tags: Affiliate IndustryAffiliate IndustryAffiliate MarketingCPAInternet MarketingMaking MoneyInterviewsMedia BuyingMobile Affiliate MarketingOffers