Best Picks
Last updated on May 7, 2018
by
Helena Rosa
7 min read
Advertisement

The best verticals you need to succeed in the media buying game? Check them all right now!
Introduction
The year has come to an end.
This means it's time to analyze what happened and what the future will hold for affiliate marketing.
What grew, what dropped, what came around as a new big thing and what burned without ever really shining.
Since we're already in 2018, it's easy to look back at 2017 and come up with some crucial conclusions.
Keep on reading, and you'll find which were the best and worst performers in the realm of affiliate marketing verticals!
In this article, I'll also take a look at the future, embracing the possibilities of this new year.
To help you out, I decided to start digging into some forums.
I collected feedback in amazing trade shows and industry events and guess what?
I came up with a cool list of awesome affiliate marketing verticals!
Let's now take a look at the main verticals of 2017.
Later on, I'm gonna show you the best verticals of 2018!
Best Affiliate Marketing Verticals in 2017
Last year was all about regulations.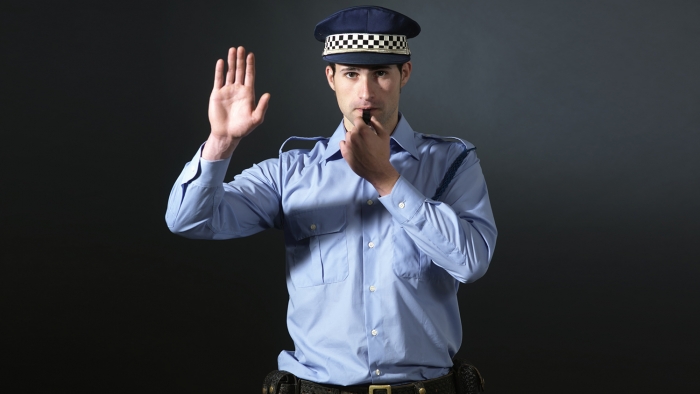 There were much tougher flows being imposed on all of us by Operators which were tired of complaints from their users.
A good example?
Remember the Captcha intro in Single Optin flows or even the need of advertisers to use landing pages provided by Operators?
Even though this ended up resulting in a decrease in conversions – and revenues in such countries as India or GEOs like LATAM – it also represented an opportunity for Signup Forms and other Lead Gen flows.
Maybe this will be even truer when we review 2018, but that's a whole other question!
Ready for the best verticals of 2017?
Go for it!
Adult
This isn't exactly a surprise, is it?
Content, VOD, dating.
It doesn't matter.
Adult will be around for a long time!
This is probably one of the oldest verticals in affiliate marketing.
There are a lot of seasoned affiliate marketers who are super dedicated to Adult, which means that there's a great deal of competition for quality traffic.
Even so, adult is still an awesome starting point.
It may seem like it's a contradiction, but the traffic sources are super well-known – at least the good ones – and the creatives aren't that hard to make because you don't have to go hyper specific when it comes to the subject.
Mobile Content/Video/Subscription Games
On the mainstream field, mobile content kept rocking hard.
From simple funny videos and daily updated content, to games that you subscribe to in order to play or get some extra features on a possible free game, this was a year of affirmation for mobile ad spend.
This brought a lot of new offers and a lot of revenue for affiliates that renounced the old days of sweet Adult cash.
Of course, this came with more regulations.
In the end, though, if you manage to respect the main restrictions, you can make money like there's no tomorrow.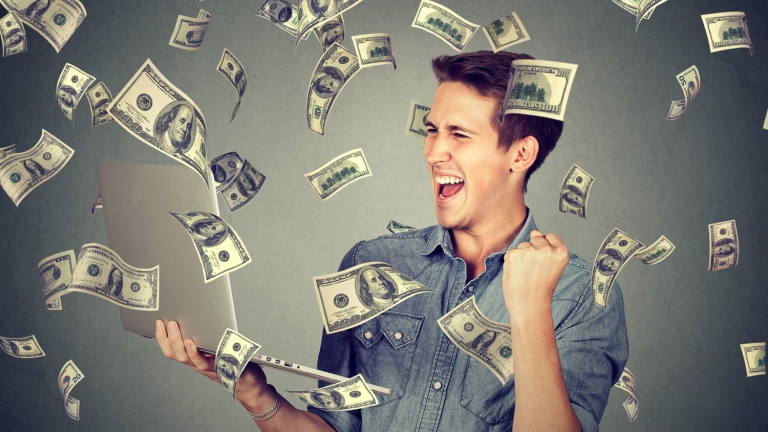 Mobile Content promotion can be trickier to get right from the start.
In fact, it may require some extra tests on pre-landers and traffic sources.
Even so, the volumes are huge and you can get them from every corner of the planet!
Sweepstakes/Coupons
Sweepstakes and Coupons!
Even if they are similar, it's generally known that pops are the way to go.
They're not the same.
Sweepstakes will allow users to win something.
Coupons will reward the user for doing something.
Both modes require the submission of a signup form or an email.
This kind of offers has been around for a while now.
They're an interesting alternative to the common carrier billing flows.
The content will require a bit more attention from you when it comes to building the pre-lander.
You should also be careful with the targeting.
Be careful:
You don't want an ad for an iPhone 8 to pop on the screen of an iPhone X user, do you?
Nutra
Nutra is all about Weight Loss, Beauty, Health and Fitness, you name it.
The important thing for you to know is that there are a lot of users who are looking for this kind of products and there's a lot of money to be made!
There is also some seasonality.
A lot of users decide to lose some weight in Summer.
Some others want a detox product after the gastronomical excesses of Thanksgiving.
These offers are super popular in North America and also in Tier 1 countries because they usually require a credit card submit.
However, last year was amazing for Cash on Delivery offers.
A lot of money was made, indeed!
Trending Affiliate Verticals for 2018
E-Commerce
Buying things remotely has never been easier!
With each passing day, more and more delivery methods are available and more products can be purchased wherever, whenever.
This really is an amazing opportunity!
What if you could refer people to a given product and earn a commission?
No inventory, no customer support, no supply chain management.
Just campaigns and money to invest.
That's why E-Commerce is an amazing opportunity.
You can earn commissions with pretty much anything that can be sold online.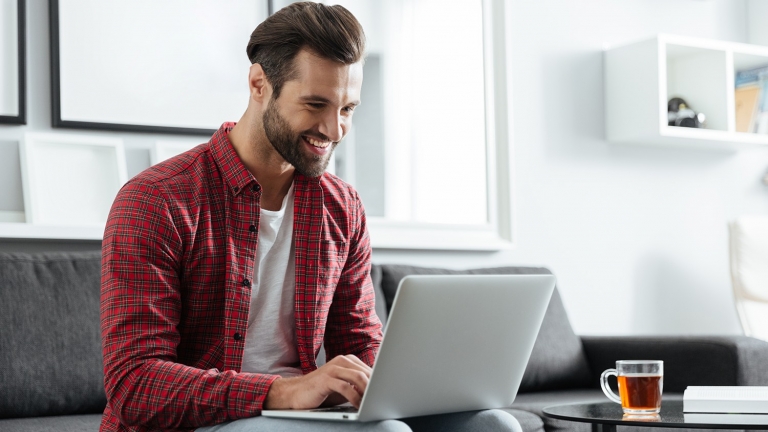 Plus:
The merchant is always interested in increasing the sales for a small price.
Nutra
Health and fitness is the vertical that keeps on giving!
Every day, more and more products are launched and more methods of promotion are tried by affiliates all over the world.
People are more open to go for a healthier lifestyle.
Many offers cater to that need.
2017 was a good year for Nutra and 2018 ain't gonna be much different!
Adult
Even though it may be quite the saturated market, affiliates still love to try this sexy vertical.
Indeed, there are many markets which continue to showcase power!
Nobody talks about the Adult market.
However, it's an evergreen vertical that's always making people richer!
2018 ain't gonna change that.
It's true:
There are more regulations and stricter controls.
That's a clear trend that we can't be blind to.
Even so, there's still a whole lotta cash to be made with Adult!
Go for great traffic sources and you shall succeed!
Finance
Ever since the 2008 crisis, banks have been given cheap money by most central banks.
Why?
It's an effort to avoid another dangerous economic catastrophe!
This is a great opportunity.
Banks need to earn some awesome financial margins from this huge volume of money that was created.
I'm talking about millions of dollars.
Offers which are related to Finance appear to pop up like mushrooms.
This is even truer for English-speaking countries with offers related to personal loans, insurance, home equity, etc.
It is true that traffic sources have to be very well managed, as these offers can be incredibly expensive.
The right source with the right offer?
You're gonna make money like it ain't funny!
Crypto
Bitcoin is all over the news.
But there's more to it than meets the eye!
In 2009, as a follow up to the crisis, a person/entity called Satoshi Nakamoto published a White Paper and created Bitcoin.
It was the very first cryptocurrency based on blockchain technology that solved the issue of double spending (performing two transactions with one coin simultaneously) of previous attempts.
This changed the world!
This new technology will bring forth a completely new way for people, companies, the government, the internet and society to play!
This means opportunity!
Think about it:
99% of affiliates use the internet for their work and blockchain will have the same transformational impact in the next decade.
You should read up and learn more about cryptocurrencies and blockchain!
This could potentially be the best time to get into the blockchain affiliate game so go for it!
Conclusion
The vertical you pick doesn't matter.
What matters is that you're always able to analyze data, play with the right offers, and stay way ahead of your hungry competitors!
You should strive to be ahead of the competition and see where the market is heading before everyone else does.
Choosing the right vertical can be your greatest or your worst decision ever!
It is important that you analyze and check everything before diving in but – once you do – don't let yourself lose control.
Remain vigilant at all times!
Affiliate marketing keeps changing every day.
Those who adapt will earn the big bucks.
A year ago, who knew that crypto would even be a thing?
This will happen again eventually.
Be prepared, test, scale and optimize so you can find the biggest money maker around!
See Also:
Advertisement

Helena Rosa
Head of Business Development
More articles from Helena Rosa
Helena has been in this industry for 10 years, and that's why she recognizes a lot of people at events. She joined Mobidea two years ago, starting as an Online Analyst. Now, she's the Head of Affiliates Support and her team works 7 days per week, covering 2/3 of the world's many time zones, giving support to all affiliates, no matter the country, the type, the experience… users who are always motivated by their thirst for money! She's not afraid of fear and loves to challenge herself, because she knows it's the only way you can learn. For her, one of the best things in life is arriving at a place where you've never been before, meeting people you couldn't even dream existed. Dining out and travelling around the world are Helena's recipes for happiness!
Media Buying
It's finally time for you to understand how Matuloo is turning a cool affiliate marketing profit in obscure GEOs with low-volume placements!
Mobidea
AdvertisementChecked all the Mobidea's tutorials but you're still feeling lost on our platform? No worries! Daliya is our dope Community…
Mobidea
AdvertisementStill struggling to find the best offers because you know you wanna make money faster like a real master? Lost…