Understand Why Sebastian Koenig Thinks Nutra is Getting Hot! [Video]
AWE 2017 Interview Series: Sebastian Koenig
If you're a true affiliate marketer, odds are you've already become acquainted with ExoClick!
The Mobidea Academy is always writing about this stupendously cool ad network.
We're such fans that we even got to meet Sebastian Koenig, an ExoClick master who can really provide that affiliate marketing advice you've been yearning for.
Ready to watch the awesome video of our interview with Sebastian at Affiliate World Europe, in Berlin?
Go for it!
Don't feel like watching it?
Prefer reading this super dope content?
Check it out!
Sebastian Koenig Interview at AWE 2017
1. Tell us About Yourself
My name is Sebastian.
I'm an advertiser account manager with ExoClick.
I only recently moved to Barcelona.
About 9 months ago.
That's basically also when I entered the industry.
I was doing something completely different before.
I was also working in online marketing in a way but more mainstream and a very different area of marketing.
It was completely new to me, the whole adult industry world.
But it's been really fun so far.
2. Verticals and Strategies to Succeed in Affiliate Marketing
The most traditional vertical in the adult industry at the moment – for us at least – is dating.
But the dating vertical has been very competitive so I think it can be very hard to actually make profits there.
What we see at the moment that…one vertical is standing out and growing a lot.
It's Nutra.
Over the last one or two years it has been growing a lot.
I think people have quite good success with that.
I think I would suggest people to have a mix of different verticals.
Maybe Dating, Nutra, some Gambling or Gaming.
I think I would go for that.
3. Biggest Achievement in Affiliate Marketing
For ExoClick, I think I would say that we pretty much reach 6 billion impressions a day which is a massive amount.
And we've been named the 4th biggest network in the world.
I think that's pretty cool.
And I'm very happy to be part of that.
For myself?
I'm very happy with myself, that I can help a lot of affiliates to scale up a lot with the traffic that we're having.
So yeah.
It's a pretty good base for me to do this.
4. What is Affiliate Marketing?
Yeah, that's a good question.
I think it's a very competitive industry.
It can be very tough, especially at the beginning if you don't have any experience with it.
But once you have a foothold; once you know what you're doing I think you can be very very successful.
And it's a very fun industry.
It's pretty cool.
5. Favorite Thing About Affiliate Marketing
I think that – about affiliate marketing – is the flexibility.
I mean I'm not doing affiliate marketing myself but I work with a lot of affiliates and it's very cool that they can do advertising wherever they want.
Basically, when they find the right offers.
They can make a lot of money.
And they can switch very quickly when finding the right offers.
6. Least Favorite Thing About Affiliate Marketing
I think a problem for a lot of affiliates is cashflow.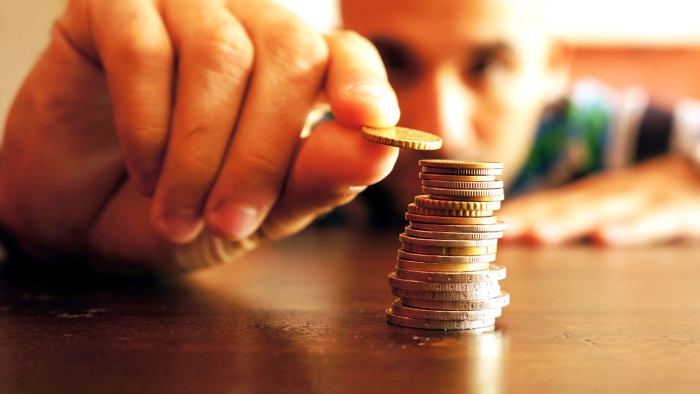 Liquidity.
Because they're always relying on quick payment on big networks VS getting paid from affiliate networks or from the product owners.
So I think that's a big issue for a lot of affiliates that they have in that regard.
7. What is ExoClick?
With ExoClick, we're the fourth biggest ad network in the world.
We have about 165 billion impressions a month at the moment.
Really large volumes.
We have a self-service platform that's very easy to use.
We have very good deep targeting options and Big Data analysis to optimize your campaigns.
Related: A Premium Campaign Case Study on ExoClick
Advertisement
You can target whatever you want and you can narrow it down.
We also offer – besides the self-service platform – we also offer RTB and API integrations for anyone who is technically capable to optimize even further and get better traffic.
8. What's so Special About ExoClick?
Everything!
I think we're a very innovative network so we're trying to always improve and optimize our own platform as well as pushing the industry a little bit in regards to new formats, new ways of getting traffic.
Like I mentioned, the RTB.
We've recently launched native ads, which has been very successful.
We launched the in-stream format on our platform as well.
I think, in that regard, we always try to push what is possible and how we can get forward and how we can make it easier for our customers or affiliates to use our system and be successful.
9. Is Focusing on Gaming and Adult a Competitive Advantage?
Yeah, definitely.
I mean…when you take the Gambling industry, the Adult industry…we provide a very good platform for people who cannot advertise on Facebook or Google.
Our CEO, Benjamin, was recently interviewed by the BBC on how we actually monetize this kind of traffic.
How we help people in this way.
10. Affiliate Marketing Trends
That's a very good question.
Always the prediction.
I think RTB is one way to go.
It will only grow from here on.
When it comes to verticals – as I mentioned before – I think Nutra will become quite bigger.
I think those are some very small predictions.
I think it will go in that direction.
11. Opportunities and Threats in Affiliate Marketing
What could pose a problem – in some ways – is Google, at the moment, regarding their new ad blocking plans.
I think that could affect the industry as a whole.
But I'm sure we'll find ways around it.
With the anti-ad blocking software and so on.
I'm sure we'll manage that one as well.
12. How Do You See Mobidea?
I think you guys have a pretty great platform and also the Mobidea Academy.
I read a few articles that you have or tutorials about how to optimize and run campaigns on ExoClick and I think they're super great.
I actually read them when I started as well.
And they helped me a lot.
I think you guys are doing a pretty great job, educating people and providing a good platform.
In this industry, everything is about data.
If you don't have data, you're blind and you cannot run any advertisement or campaigns.
The more data you have, the better you can analyze it, the better it is for people and especially for affiliates that might not have the necessary means to have their own tracking platform.
I think it's a great opportunity that you guys provide.
14. Future Plans
Nothing concrete right now.
Nothing that I can tell, at least.
We always strive to innovate so you will see a lot of cool new things coming up from ExoClick in the near future.
Stay tuned.
What a cool interview, Sebastian!
It was great having the chance to know more about ExoClick!
As for you, our readers, keep on paying close attention to the Mobidea Academy!
We've got more Affiliate World Europe Interviews for you to check real soon!
You can signup for ExoClick here and take advantage of this awesome ad network.
Advertisement

Tags: Affiliate IndustryAffiliate MarketingInternet MarketingMedia BuyingTrafficInterviewsExperts Corner