Guides & Tutorials
Last updated on May 27, 2022
by
Luís Alves
12 min read
Advertisement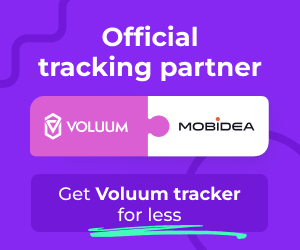 Introduction
If you're familiar with the affiliate marketing world, the term remnant traffic shouldn't sound strange to you.
However, if you're just beginning to dive into this wild wild west, don't worry.
We're here.
The Mobidea Crew is gonna tell you everything you need to know about remnant traffic, that sweet ad inventory that can help you make it rain!
We'll allow you to understand what is remnant inventory, what does remnant mean, how you can work with it, and even how you can see your bank account grow by profiting with it.
Remnant Traffic: Industry Misconceptions
For most affiliates and even affiliate networks, the expression remnant traffic is a synonym of waste.
In fact, for these misinformed humans, remnant advertising is a waste of resources, time and – most importantly – money.
This notion is completely wrong!
Trust us:
The "waste" that can be regarded as garbage by some can actually be another person's goldmine.
Related: Trail the Unexplored Path – Explore Gold Mines
We understand that your first reaction to this last sentence was:
"These guys on Mobidea have finally lost their minds after writing all those articles…Goldmines from garbage?! Give me a break!"
However (and even though it's true that some of our writers are complete loonies), let us now show you what remnant traffic is all about.
Some players in this industry simply fail to realize the potential of this traffic and the amount of revenue they're wasting by not monetizing it.
The main goal of this article is to educate the audience about how important this type of traffic can be in affiliate marketing, and how it can have an impact in your revenues.
Plus: we wanna teach you about all the monetization solutions currently available in the market for your exit traffic.
Want a cool definition of remnant to get things started?
Let's go!
What is Remnant Traffic?
Remnant traffic is usually incorrectly referred to as the ad impressions which have not been directly sold to an advertiser and must therefore be monetized in some other ways.
However, it is actually the correct term for ALL the traffic that goes unmonetized for whatever reason.
The fact that it isn't directly sold refers to only one "type" of remnant traffic.
The word remnant refers to "part or quantity that is left after the greater part has been used."
When applied to mobile or desktop traffic, the connotation doesn't change much.
However, remnant traffic can mean a lot of things, mainly because of the different ways that "regular traffic" becomes remnant, and because of the players in the market that own it.
These players can be Value-Added Services companies (a.k.a. VAS), ad networks, or affiliate networks.
Learn More: What is an Ad Network and How to Effectively Use It
In today's online advertising environment, many VAS, ad networks and affiliate networks (such as Mobidea) fail to be fully aware of the quantity of desktop and mobile traffic that's being wasted and under-explored due to a poor monetization strategy.
Without knowing, VAS and even networks all have remnant traffic that before was just what we'd call the usual "regular traffic."
That's why it's so crucial that you get to know how you can work with remnant traffic, transforming what appeared to be worthless dust into pure gold.
That's right:
We both want you to be one of those unbearably conceited experts at monetizing remnant or untargeted traffic.
Let's turn waste into a whole lotta cash!
Ready?
Time for us to go deeper into the subject of remnant traffic and find how each one of these industry players can end up having remnant traffic in the first place.
VAS (Value-Added Services) Remnant Traffic
What is a VAS (Value-Added Service)?
A value-added service, known as VAS, is a widely popular industry term which refers to non-core services.
Basically, VAS refers to all those services which go beyond SMS texts, regular voice calls, and internet providers.
Even so, it's generally used in any kind of service industry.
VAS in the Mobile Industry
If you are aware of the mobile industry environment dynamics, the term VAS will sound familiar to you.
Yet, if this is the first time you stumble across the term, don't worry.
We'll now explain what VAS is all about so that you can really understand everything from the basics to how they actually have remnant traffic.
In short, as mentioned above, VAS enterprises provide services that go beyond the communications industry core business – voice calls, SMS or internet connection provider.
This type of companies offer services that generate additional revenues and benefits to the final user with the objective of increasing their average revenue per user (known as ARPU.)
To understand how and why affiliate networks and VAS companies work together and the dynamics between them, first let us tell you that VAS companies work very closely with mobile carriers and aggregators.
In fact, they're the ones that provide the offers to the affiliate networks, so their affiliates can promote it among their traffic.
Everything starts to make sense, right?
Got the basics?
Let's come back to the main subject of this article, then!
How do VAS have remnant traffic?
As you may already know, not all traffic that goes to an offer from a VAS company will automatically turn into a subscription.
Actually, part of it will be left behind, becoming what – in the industry – is known as remnant traffic.
In the case of VAS companies, traffic will become remnant in the following scenarios.
1. A campaign reaches its cap or budget
When the user isn't even able to reach the offer, because it's already unavailable due to reaching its cap or budget.
2. Users come from unsupported operating systems, carriers or devices
When the offer you're using only works for Android, but there's a user coming from an iOS device, for example.
3. Users come from Wi-Fi, but the offer only works in 3G (and vice versa)
The same logic as above.
4. Users come from a non-supported country
When the offer is available for France, but the user is in Belgium, for example.
5. Under-performing traffic
When the flow is so slow or weak that the user struggles to reach the offer, ending up not reaching it.
6. Users are already subscribed to the offer being promoted
When the user has already converted on the offer, and obviously can't convert again.
7. Unchargeable users
Users that don't have enough balance or that – for some reason – can't be charged for the subscription service.
These are the most common examples of how VAS companies end up with remnant traffic coming from their services.
But this is not all!
Take a deep breath, check if you have traffic coming from the sources in case you work in a VAS, and – if so – keep reading the article.
We promise useful insights will be given below to help you gain some extra cash with remnant online advertising.
Remnant Traffic: Ad Networks
An ad network is a company that connects advertisers to websites that want to host advertisements, selling traffic for the offers you want to promote.
If you're a media buyer, this concept isn't exactly new and you know the potential of these powerful traffic sources.
Ad networks are also a great source of remnant traffic.
For that reason, this should be something they must explore to the fullest, since it can really translate into significant extra income.
As with every type of seller, it's virtually impossible for ad networks to sell 100% of their traffic.
They'll always have traffic left unsold that they try to monetize using the remnant traffic monetization strategy.
But now you're asking:
"What do ad networks consider to be remnant traffic?"
It's unsold traffic!
As mentioned above, ad networks are no different from any other type of seller.
They need to face the risk of having stock.
Ad networks aren't usually able to sell 100% of traffic, because there isn't enough demand for the traffic.
This may mean that a small part of the total amount of traffic will end up reaching a blank page because there's no offer waiting for users.
Let's be practical and check an example.
Imagine traffic from ad networks hailing from such countries as Seychelles, Maldives, Djibouti, Curaçao, or the United States Virgin Islands.
The percentage of traffic sold from these GEOs is so small when compared to other GEOs, that this traffic will become remnant for not having concrete demand.
For this reason – and also for the sake of the network's financial future – they shouldn't throw this possible money source down the drain.
Instead, they should try to monetize these tricky GEOs that seem unappealing to current media buyers.
Remember:
In the end, the goal is to try to squeeze as much juice as possible from your traffic, it being from high demand countries such as Thailand or from unpopular GEOs like Guinea.
Remnant Traffic: Affiliate Networks
If you think Affiliate Networks would be left behind, boy are you wrong!
Time to dive into Mobidea's category – the Affiliate Networks.
At a certain point of an Affiliate Network's lifespan, they'll agree that one of their biggest obstacles is the loss of huge quantities of traffic.
Why?
Due to several external factors that most of the times are out of the network's control.
To help you get a much clearer picture, between 15% to 20% of the traffic sent will be left unmonetized, therefore becoming remnant traffic.
As this is quite a substantial volume of traffic being wasted, it's important that networks come up with strategies to make those remnant rates look sharp.
What are the reasons why regular traffic becomes remnant in affiliate networks?
1. A campaign reaches its cap or budget
When the user doesn't even reach the offer page, because it's already unavailable due to reaching its cap or budget.
2. Backfill traffic
When the user reaches the offer but clicks back to return to the previous page.
Now let's say you're an Account Manager of an affiliate network.
Let's pretend you know that your company has traffic coming from these two sources and that this traffic has been left unmonetized.
What happens?
You should get ready to ask for that much-deserved pay raise and share the news (and this article) with your manager.
We're sure your manager will be happy to read it, getting to know the definition of remnant, and becoming able to craft the perfect remnant monetization strategy.
How to Monetize Remnant Traffic
Now, we reach the fun good part and understand how to monetize remnant traffic!
Due to the fact that remnant can come from lots of different GEOs, it'd be extremely difficult or almost impossible to create one campaign for each GEO and target for your remnant.
You'd have to use one offer for Malaysian traffic, another for Brazilian traffic, and so on.
Who's got time for this?!
After all, time is money.
So, what?
Simple!
The best way to work with remnant publishing and become a master is this:
Smartlink, Smartlink, and Smartlink!
Yes!
You've read it well.
The Smartlink is the key to solve this monetization mystery.
And the logical reasoning behind it can be applied to all affiliate types.
It doesn't matter if you're a VAS, a network, or a bloke who's randomly found this article.
After reading this article, the Smartlink will become your best friend when it comes to remnant.
So what can you do?
Simple!
If the affiliate network that you work with has a Smartlink, ask for it.
You'll use it to create your remnant campaign.
But how does the magic happen?
Easy peasy.
The Smartlink is a link that's connected to worldwide campaigns.
When you use the Smartlink on your campaigns, it'll automatically detect the detailed segment where the user is coming from.
For example: Italy – Tim – Samsung – Android – Chrome.
The other part you need to know is that the Smartlink is connected to an algorithm.
Per each different segment, the algorithm has different offers receiving traffic.
What happens is that the offer that has the best performance is the one being redirected to the respective user of the segment.
This allows you to have only one worldwide campaign with the Smartlink, where you can send all your remnant traffic, guaranteeing you can make brass with remnant inventory.
How to Monetize Remnant Traffic through ProPush
Remnant traffic can be monetized in a number of ways, but one of the most effective is through ProPush.
ProPush is a push subscription network created by Propeller Ads. It lets you monetize all kinds of traffic, except adult и Subshunter (offer targeted for subscriptions) in two ways:
1. Push Subscription
You may already know about push notification ads, which is a type of ad that you can use to promote affiliate offers or your business.
This kind of traffic doesn't just come out of nowhere. To be able to send push notifications to a user's device, the user must first allow it.
That's where you and your remnant traffic come in. All you have to do is add a code to a landing page, send your traffic there, and wait for users to convert to subscribers.
For every subscriber you get, you can either get paid immediately (CPS), or you can get paid a share of the revenue (Revenue Share) from the clicks gained from the ads.
Below is a table of CPS rates that ProPush offers:
Keep in mind that these rates are not fixed.
2. TrafficBack
The other way to monetize remnant traffic through ProPush is with TrafficBack.
When you send your traffic to the pages and the users see the push notification subscription prompt, there are only two things that can happen—either the user subscribes or doesn't.
If the user subscribes, you earn from the subscription. If he doesn't and you have TrafficBack enabled, he will be taken to a new page that shows an offer by one of Propeller Ads' advertisers. You earn again!
With TrafficBack, you earn no matter what happens.
To get started with ProPush, all you have to do is perform three basic steps:
Add your landing page and get it verified;
Add the Smart Tag to your landing page.
ProPush pays out its publishers on a Net-30 basis for as long as you meet the minimum of $5 combined earnings.
Learn more: ProPush Review: Earn More from Your Traffic with Push Notifications
How do VAS Monetize their Remnant Traffic?
Since VAS usually tend to be the players in the market with the most and more diversified (in terms of sources) remnant, it's only fair that we explain how they capitalize on this topic.
Now let's see:
What happens to the traffic VAS receive for their offer but – for one reason or another – doesn't reach the offer?
It probably goes to a blank page or to a page the VAS select.
In this scenario, VAS are not maximizing the outcomes of their remnant, because it's simply going to the bin.
Second scenario:
Using the Smartlink.
This is the best way VAS can profit from remnant.
Let's say that a user didn't reach the offer – either because the capping was reached, the user couldn't be charged, or whatever.
The VAS company will want to monetize this traffic, even though it won't be with their offer.
They'll create a publisher account with an affiliate network that has a Smartlink, and use it to send all of this traffic.
As the Smartlinks detect the segment where the user is coming from and redirect the best-performing offer, the VAS will be able to profit from this traffic.
This way, the VAS will become a publisher of an affiliate network to make money out of the traffic that was worth zero before.
Not too shabby!
How do Ad Networks Monetize Their Remnant Traffic?
Going straight to the point:
The remnant of ad networks is all about unsold traffic, straight up!
So let's call it like that.
Obviously, everybody wants to juice the most amount of money out of traffic, and ad networks are no different.
In this case, since they have no solutions for their unsold traffic, it's like someone telling you that they'll pay you money for your garbage.
The first thing you'd say would be:
"Man, you're SICK!"
"Get away from me, NOW!"
But, eventually you'd take that deal, mainly because of the combo of these simple equations:
Remnant x Nothing = Empty Pockets
Remnant x Payout = $$$ in your Pockets
Which leads to:
$$$ in your Pockets > Empty Pockets
Following this principle, ad networks will resort to the players in the market who pay and take care of their garbage.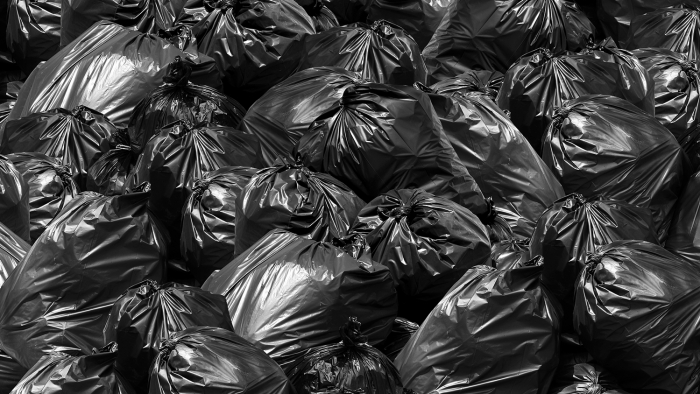 And these players will be the affiliate networks who have (try to guess…) Smartlinks, obviously!
Besides the Smartlink advantage of automatically redirecting the traffic to the best offer available, guaranteeing the best performance, you'll only need to create one campaign for all the traffic you have.
Why?
Because the technology behind the Smartlink automatically identifies the GEO where your traffic is coming from.
Pretty much, the same way VAS monetize it.
It's all about creating a worldwide campaign, using the Smartlink to redirect your remnant, asking the waiter for your whiskey on the rocks, laying back, and enjoying the latest Drake hit watching the sunset, while the money starts flowing into your account.
This will cover the unsold traffic part.
Ad networks are smart, though.
They also have pretty good traffic that they sell through their core business:
CPM and CPC.
Learn More: CPM Vs CPC – Getting the Price Model Right
Another option for them to maximize their profits, though uncommon, is to test CPA or CPI offers with their "good traffic" and see if they make more money with CPA/CPI or CPM/CPC.
By using a tracking tool, they can easily do it by performing a simple A/B testing.
However, this is quite the unusual scenario in which ad networks have so much traffic they can afford to do it, despite stepping away from their core business.
How do Affiliate Networks Monetize Their Remnant Traffic?
Actually… they don't!
To give you the most correct academic approach, affiliate networks don't have any leftover traffic.
This means they always try to monetize it to the fullest, making the term remnant really not the most correct one to apply when it comes to this type of industry players.
As you can imagine, it requires a lot of work, time and effort for affiliate networks to find offers that fill every country, carrier and operating system.
To help you understand, let's give you a practical example:
Imagine you have an affiliate sending traffic from Jamaica.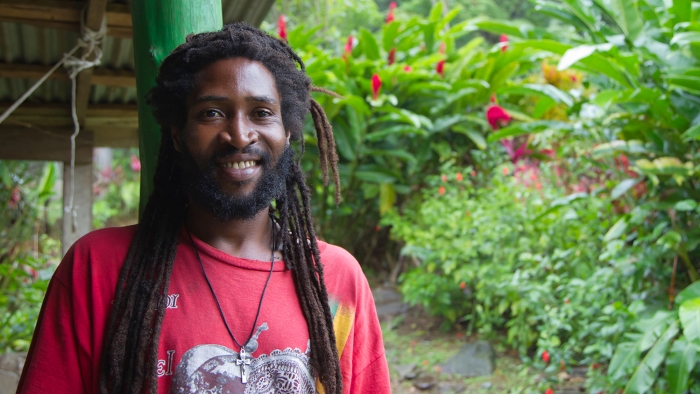 If the network doesn't have an offer to fill that specific segment, the network will try to monetize it by sending to the Smartlink/Single Offer of another Affiliate Network.
Related: Algorithm Vs Single Offers – "Man Against the Machine"
This helps avoid loss of traffic or at least give you the chance to monetize it.
Another option can be to avoid caps.
Imagine you have a great offer for Thailand, a huge performance but… the problem is that your direct advertiser implemented a monthly cap of 200 conversions.
A very good solution would be to attempt to have that same offer from a different affiliate network to try to increase the cap.
200 signups from your direct advertiser + 200 signups from another affiliate network = 400 sign ups.
That way, your affiliates don't have to worry about capping issues and your remnant advertising performance can remain stable!
Related: 4 Reasons Why Advertisers are Capping Your Mobile Campaigns
To sum up, affiliate networks just need to choose if they prefer a more simple approach or a performance-driven approach.
If you don't have time to waste with optimizations and simplicity is your thing, the Smartlink is the right fit for you.
Even so, if you crave performance, a Single Offer is exactly what you need and should go for.
Related: Online Media Buying: Why Should You Use Single Offers?
Moreover, with Mobidea's New Tracking Capabilities, you can perform some A/B testings and see how you can increase your overall performance without damaging your traffic and – most importantly – your revenues.
Conclusion
So there you have it!
We've been able to define remnant and show you how you can use it to the max.
The secret goldmine that remnant inventory can be has just been revealed, and you've been one of the chosen ones who's had access to the recipe for success.
Now you have all the info and tools needed to help you or your company reach the next level, in case you had never before thought about the possibility of monetizing your general and remnant traffic.
Trust us:
The revenues you can make from this ad inventory are nothing to shy away from.
Don't forget that the most important thing is that you know what remnant is, and that this is an extra way to make more money, especially out of nothing.
Obviously, you shouldn't expect millions of dollars from remnant traffic.
But remember:
$$$ in your Pockets > Empty Pockets, right?
Peace!
Advertisement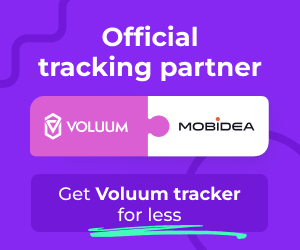 Luís Alves
Key Account Manager
More articles from Luís Alves
Luís Alves is a Mobidea Crew Member and such an important expert that most of his colleagues are secretly jealous. When he isn't killing his loved one while boxing in a remote gym in Lisbon, he's working hard as part of the Networks Team. He writes with knowledge and experience so read his amazing articles and prepare to be overwhelmed by phenomenal brilliance!
Guides & Tutorials
Wondering what mobile affiliate marketing is really all about? Check this super informative post immediately and find out today!
Guides & Tutorials
The most thorough affiliate marketing verticals guide! Check the best verticals and actionable golden tips (yes, absolutely!)
Guides & Tutorials
Always felt like you wanted to know what is an ad network? Learn how to use it to instantly boost your revenue in affiliate marketing!