Watch Mark Roth Talk About How Tricky it is to Pick an Awesome Traffic Source! [Video]
AWE 2017 Interview Series: Mark Roth
Mark Roth is not only an average marketer:
He's the man behind OfferVault, the source every affiliate marketer trusts.
But how did he do it?
What's this pro's origin story?
What's his opinion on some of the key issues which are now part of the affiliate marketing landscape?
Wanna find out?
Easy!
Just check this Affiliate World Europe Interview right now!
Not someone who likes watching a video?
Feel like reading the content?
No worries!
Check it out, then!
Mark Roth Interview at AWE 2017
1. Tell us About Yourself
I've been involved in this industry since around 2005.
Like most people, I came out of a completely different area.
I was in a construction business before.
I started to do affiliate marketing on the side.
I learned about running CPA offers with AdWords.
That's how I got my start.
Back then – 2005, 2006 – the rules were a bit different.
It was easier back then, to make things happen.
It wasn't long before I was doing very well with that, making more than I was making at my job.
That's when I started doing it full time.
Then, I started to think of ideas that would help me as an affiliate.
One of those ideas was about tracking the different offers that were available from all the different networks.
As you know, there's a lot of overlap between networks that have the same offer and they all have different payouts and everything.
That was something that I – as an affiliate – kept close track of.
That's where the idea for OfferVault came out of.
My own need.
Turns out, a lot of people thought it was very helpful.
OfferVault was born and I started to get feeds from all the different networks, enabling people to compare the payouts and the pre-landing pages and really get a hang on what was going on with the thousands of offers that were out there with all the networks.
2. What Differentiates OfferVault?
We were the first directory ever to come on the scene.
It was kind of a new concept.
To be honest, a lot of other ones have come and gone.
Probably at least six or seven that I can think of.
That have tried to compete with OfferVault and most of them have disappeared.
What differentiates us is the number of offers and networks that we have and also our support and the way we stay on top of things.
Every 24 hours, we are constantly refreshing the database of each network so everything is always 100% up to date.
That's a really important thing to look for.
3. Verticals and Strategies to Succeed in Affiliate Marketing
Well that's a pretty heavy question.
I would say the most important thing for an affiliate to consider isn't even the vertical:
It's the traffic source.
That's so important.
Verticals are relatively stable.
We know what they are.
They were here yesterday, they're probably gonna be here tomorrow.
But traffic sources?
It's much more tricky because they're always constantly changing and evolving.
You know Facebook or PPC, AdWords…
If you're not completely invested in knowing exactly what's happening as time moves and how to capitalize on those traffic sources you're gonna get left behind.
You have to make a commitment to say:
"I'm a Facebook guy. I'm gonna know everything about Facebook."
Because – next week – if you're not that guy, knee-deep in it, they're gonna make some change that you don't know about and then you'll be wondering what happened.
So you really need to be 100% committed.
4. Favorite Thing About Affiliate Marketing
Probably that you're your own boss.
That's probably the best thing.
Advertisement
It enables you to make great money and do it on your own.
That's really, I think, what attracts most people to it.
5. Least Favorite Thing About Affiliate Marketing
The least favorite thing?
It's probably the inconsistency and the way things change.
Change keeps the industry going but it also makes it difficult.
I guess the inconsistency of offers sometimes because the reality is that most offers have a limited shelf life.
You can be doing great for a few weeks, a month, hopefully longer but you never know what's gonna happen.
It's a little shaky sometimes.
6. Affiliate Marketing Trends
That's a tough one.
It's interesting.
It's kind of like the more things change the more they remain the same.
Related Content: 5 Affiliate Marketing Trends That Will Dominate in 2017
That's kind of how I think of it.
I've been involved in this industry so long and I can remember thinking over the years that maybe things were gonna fall apart or networks weren't gonna be able to continue to maintain their presence and the level of business.
You know, there's been times when we sought consolidation.
If you remember the credit card billing thing that happened.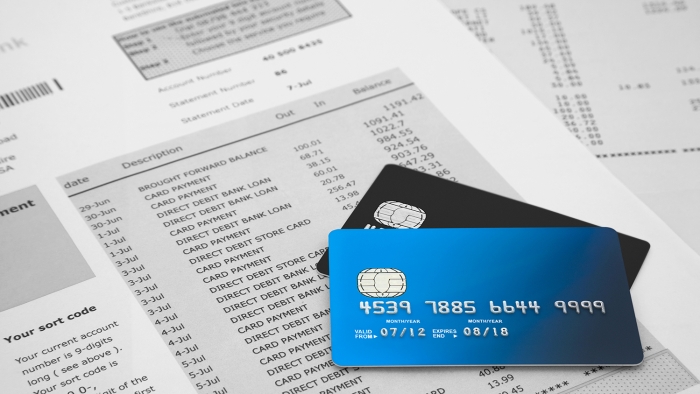 I don't know how many years ago that was already.
But – in the end and especially from OfferVault's perspective – because having new networks coming on board is kind of the lifeblood because we're always looking for networks to include.
At this point I'm not surprised but we continue to see more and more new networks coming on board and just continuing to expand the industry further down the road.
I see just more of the same.
Is that how you can say it?
More of the same.
7. Future Opportunities in Affiliate Marketing
Again, I think it comes down to staying on top of the changes.
That's the one constant:
It's change.
There will always be some new traffic source.
When mobile really finally took hold…I remember at first when mobile was coming up it was always the year of mobile.
Learn More: What is Mobile Affiliate Marketing?
Everybody was saying:
"This is the year of mobile."
The next year:
"No! This is the year of mobile."
At some point, we had it.
Because obviously everything is mobile now.
Just as an example, what happened with Facebook at the time when they were trying to make that transition over.
And everybody was doubting that Facebook could do it and what was gonna happen.
Learn More: 9 Facebook Advertising Tips to Skyrocket Your Campaigns
Obviously, they've figured it out.
From nothing, now Facebook is by far the leader in mobile advertising.
I think that we're gonna see things like that.
We don't know what they are yet.
There'll continue to be new developments like that and new players that come in and will create opportunities for new traffic sources for affiliates.
8. How Do You See Mobidea?
You guys have a scale – I think – that most of the networks don't have.
And that's important.
It's almost like commerce throughout the years.
When you're able to buy in bulk you get better pricing.
That kind of thing.
You guys will be able to provide offers and payouts that most networks wouldn't be able to do because of the scale you guys are operating at.
That's an absolute key element to everything affiliates do.
If they don't have that capability they're not even gonna stand a chance of competing with the next guy.
And I'm sure that the level of integration that you can provide as a network, with the offers that are being run together with the tracking is a huge plus.
Learn More: The Best Affiliate Tracking Platforms to Know in 2018
Right.
That's a plus.
Speed is one of them.
10. Future Plans
Just one quick thing that we're gonna launch in the next couple of weeks is our "Training and Tools" tab.
We have tabs at the top of the search results for different things and we're gonna add one that's "Training and Tools" so the affiliates can go in and find…if they're looking for specific course work on landing page design or Facebook media buying…whatever it may be.
It'll all be in that tab so that will be a big help for affiliates.
Releasing that in the next couple of weeks.
Editor's Note: OfferVault's Training and Tools page is now live here.
Thanks, Mark!
What a great chance for our readers to have access to the creator behind a super important online portal!
As for you, reader, keep on coming back for more content because we still have more awesome interviews recorded at Affiliate World Europe for you to check!
Advertisement

Tags: Affiliate IndustryAffiliate MarketingInternet MarketingMedia BuyingInterviewsExperts Corner