Future Opportunities and Threats in Affiliate Marketing
Introduction
The world of affiliate marketing is made of a great deal of new opportunities.
New verticals to explore, new ways of playing the traffic game, new technological innovations which trigger brand-new platforms and ways of perceiving the whole business.
Affiliate marketing is also made of threats.
Threats that hinder the progress of the business.
New rules and regulations that can damage revenues for everyone involved.
Ready to check an awesome video of experts talking about the opportunities and threats you must watch out for in 2018?
Check it out now!
Prefer reading the content?
Go for it!
Future Opportunities and Threats in Affiliate Marketing
Andrew Payne
Affiliate Marketer & Founder of AffiliateSuccess.com
According to Andrew, there are lots of opportunities for savvy affiliate marketers such as Facebook Shopify and E-commerce.
This will demand that affiliates set up a more complex system.
It's not just about launching a campaign, making money and moving on.
You will need to setup customer support, have a promotion strategy, identify products and create an effective marketing strategy.
But the thing that's so awesome about E-commerce is that it's compliant with all traffic sources which means you won't get banned, or have any issues.
As for trends in Pop Traffic, Andrew believes traffic sources are making adjustments with the aim of finding traffic of a better quality.
According to him, it's extremely important that you analyze your traffic source to the max.
Get to know all the features and talk to the representatives of those sources since they'll always gonna be coming out with new stuff and you need to jump on it when the time comes.
Andrew also spoke about the changes in traffic sources.
There are many new updates and lots of them are awesome and add value.
As for threats, Andrew pointed out that there are some concerns about Google and its AdBlock technology.
Learn More: Andrew Payne Tells You All About Mobile Pop Traffic Monetization! [Video]
iAmAttila
Founder of iAmAttila.com
In iAmAttila's opinion, people who focus on E-commerce shouldn't try to do everything.
You have to specify your niche.
This way, you'll be able to succeed much faster.
He recommends affiliates use zoom-in, go niche specific, because they're gonna be able to see success faster than if they tried to do everything.
Don't try to do everything.
This is the key to success, in iAmAttila's opinion.
Learn More: iAmAttila is Here to Tell You that Affiliate Marketing is a Dog Eat Dog World! [Video]
Emanuel Cinca
Head of Business Operations at STM Forum, Owner of Adefy
In Emanuel's opinion, there's always room for improvement.
There are a bunch of severe inefficiencies, especially related to the way traffic is sold and bought.
One of the threats is bot traffic.
At least when it comes to mobile devices.
Related: What is Affiliate Fraud? The Definitive Guide for Marketers
Why?
Because this bot traffic is priced in, but only sometimes.
In Emanuel's opinion, having fewer bots would correct this price.
Learn More: Emanuel Cinca is Sure There's Always Room for Newbies in Affiliate Marketing! [Video]
Mark Roth
Founder & CEO of OfferVault
According to Mark, it's all about never losing sight of what's changing in the industry.
There will always be a new traffic source you must know.
He gives an example:
He tells us to think about what happened with Facebook when the company was trying to make that transition.
At the time, everybody doubted Facebook.
And look at where Facebook is now.
Learn More: 9 Facebook Advertising Tips to Skyrocket Your Campaigns
In Mark's perspective, new developments will continue to appear.
There will be new players coming in.
People who will create new traffic sources and new opportunities for all affiliates.
Advertisement
Learn More: Watch Mark Roth Talk About How Tricky it is to Pick an Awesome Traffic Source! [Video]
Bellatig Mehdi
Founder of Hacker de Croissance
For Bellatig, the main trend is automation.
In his opinion, the companies which invested in automation are winners.
He gives the example of Voluum and its API, Mobidea's Tracker, FunnelFlux's API.
He also believes the affiliate world will move towards E-commerce.
Moreover, Nutra will be hot, especially on Facebook Ads.
As for threats, Bellatig thinks that the biggest mistake is not switching to the automation ideal fast enough.
Learn More: Understand Why Bellatig Mehdi Thinks Adult Dating is a Great Vertical for Newbies! [Video]
Sebastian Koenig
DACH Manager at ExoClick
Sebastian mentioned Google and its new ad blocking plans.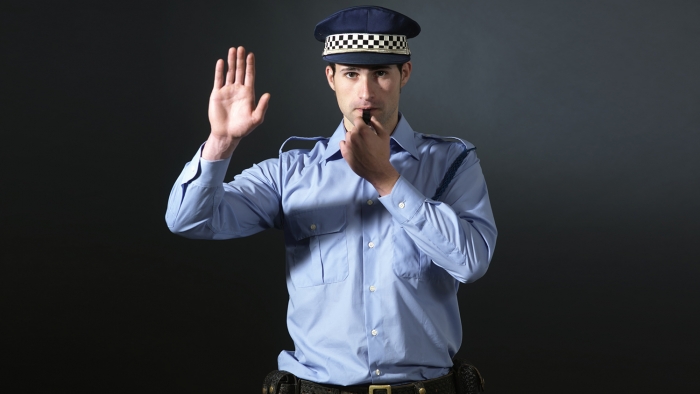 This can affect the whole industry but – in his opinion – affiliates will always be able to find ways to work around it.
He mentions blocking software as an example.
Learn More: Understand Why Sebastian Koenig Thinks Nutra is Getting Hot! [Video]
That's it, guys!
These affiliate marketing experts have spoken and now you're fully ready to understand the opportunities that you can explore and the threats you must defend against in 2018!
Keep on reading the Mobidea Academy to get some more awesome content!
Advertisement

Tags: Affiliate IndustryAffiliate IndustryAffiliate MarketingInternet MarketingMedia BuyingInterviewsExperts Corner