Affiliate Marketing
October 30, 2023
by
Jairene Cruz
22 min read
Advertisement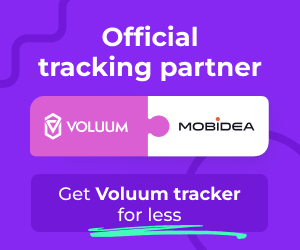 Boost Your Affiliate Marketing Earnings on Black Friday and Cyber Monday 2023
As the autumn leaves start to fall and the holiday season approaches, there's a palpable buzz in the air for affiliate marketers. The reason? Two words: Black Friday and Cyber Monday.
For those in the affiliate marketing world, these two days represent more than just significant shopping events; they are golden opportunities to skyrocket profits and reach new audiences.
Imagine the eve before Black Friday (November 24, 2023, to be exact), and your marketing campaigns and affiliate links are polished, poised, and ready for action. As midnight strikes, your campaigns and website become a bustling marketplace.
Clicks on your ads and links multiply like rabbits in springtime, and your sales figures begin to climb their own Everest.
Then Cyber Monday rolls in (on November 27, 2023), sweeping up any remaining doubt about your success. Your sales targets? Not just met but exceeded, leaving you basking in the glow of achievement.
This is the reality for those who have mastered the art of harnessing the power of Black Friday and Cyber Monday strategies for affiliate marketing.
These two days, they're not just dates on a calendar. They're opportunities, gateways to new markets, and potential gold mines for your annual revenue.
They're like that final puzzle piece that, once in place, reveals the full picture of your success.
Intrigued? Read on as we delve deeper into verticals, ad formats, and strategies to maximize your success during the most lucrative holiday shopping season of the year.
Affiliate Marketing Landscape for Black Friday and Cyber Monday
I'll make these two holidays more exciting for you by letting you in on some amazing stats from last year.
According to the National Retail Federation, more than 87 million users shopped online on last year's Black Friday, gaining $9.12 billion in sales.
On the other hand, 77 million users went on a shopping spree on Cyber Monday 2022, driving $11.3 billion in Cyber Monday sales!
What does this mean for you, an affiliate?
That's easy — affiliate marketing promotions deliver up to 30% of top businesses' sales, which is why companies are relying on affiliates more and more!
Businesses are offering better deals for users, making conversion easier for affiliates than at any other time of year.
Pretty exciting, right?
Affiliate Marketing: Black Friday/Cyber Monday Best Verticals
This period is a veritable goldmine for marketers and businesses alike, as consumers are eager to snatch up the best deals and offers.
In the past, Black Friday and Cyber Monday used to have distinct characteristics. Physical sales on Friday often created a sense of scarcity, while Monday offered a perceived larger inventory for online shoppers.
However, in today's landscape, the differences have become less prominent. So typically, the offers are the same hence, affiliates have more time to promote them.
But where should you focus your efforts? Which verticals promise the most lucrative returns?
Let's talk about the most promising ones:
1. E-commerce
The online retailers sector is hands down the most popular out of all during Cyber Week.
However, certain niches or subcategories stand out as particularly rewarding to promote during this time.
Clothing and shoes, for instance, have consistently proven to be a profitable category. With the winter season approaching, consumers are on the lookout for cozy sweaters, stylish outerwear, and festive attire. Promotions around these items can attract a wide range of shoppers, from fashionistas to bargain hunters.
Toys, too, make for a promising niche. With Christmas just around the corner, parents, relatives, and friends are eager to start their holiday shopping season and secure the hottest toys of the season. Thus, promoting toys during BFCM can tap into this early shopping trend and drive significant revenue.
Lastly, electronics tend to see a massive spike in retail sales during Black Friday/Cyber Monday.
Electronics offers a wide range of products that appeal to tech enthusiasts, gamers, and more. Devices, from the latest smartphones and digital watches to gaming consoles, cameras, and drones, sell like hotcakes.
Here are a few E-commerce offers that you might want to get started with:
28367 – HU – [WEB+MOB] – Natural Slimming Patches – COD
28576 – DE – [WEB+MOB] – Stinafil: Male Enlargement – COD
Want us to clue you in on how to promote E-commerce offers? Check our article on E-commerce A/B Testing: 7 Tricks to Skyrocket Sales.
2. Sweepstakes
People are getting eagle-eyed over massive discounts and great Black Friday/Cyber Monday deals, so the Sweepstakes vertical is also seeing a boom during this season.
Why fight tooth-and-nail with other consumers on products that have limited stock when you can just win them?
This is why offers that promote tech gadgets get the best conversions.
Affiliate offers that promote winning cash and gift cards convert well, too, since users anticipate having to spend much more than they usually do during this season.
We've got several Sweeps offers that have been performing well recently. We expect them to perform even better on BFCM.
28959 – SA – [MOB] – Formula One Hub – PIN
28230 – MultiGeo – [MOB] – Win Samsung [Android ONLY] – CPL SOI
26561 – DE – [WEB+MOB] – Amazon 500 EUR Gift Card – CPL SOI
23669 – CO – [MOB] – Watch Videos and Win – TIGO – 2 Click
28587 – TH – [MOB] – Win iPhone 14 – CPL
We recommend checking 3 Tips To Properly Run Sweepstakes Offers for more information on how to win in this vertical.
3. Security Apps and Utilities
Cyber Week is a fantastic opportunity for affiliates to promote security-related services such as antivirus software, VPNs, and file storage services.
These tools often offer significant discounts during this period, ranging from 25% to as much as 85% off.
Aside from actual sales, conversions can also be counted on leads and app downloads for these categories.
They perform well during this time when promoted as a free trial or free use as part of a Black Friday promotion.
Here are some apps offers that you can find in Mobidea:
28570 – WW – [MOB] – VPN Lumos iOS (Prelander) – Install
24600 – ZA – [MOB] – Quickheal Antivirus (non-billable) – CELLC – 1 Click
28459 – Multi Geo – [MOB] – Touch VPN iOS (prelander) – Install
27123 – AE – [MOB+WEB] – Phone Cleaner – PIN
26972 – MultiGeo – [WEB] – Global Adblocker Extension – Install
26911 – EG – [WEB+MOB] – Security 1 – PIN
Have a look at this case study for more insight on how to promote VPN offers well.
4. Mobile Content (mVAS)
People's passion for entertainment is undeniable. From streaming platforms to audio and text content-based apps to mobile games, digital entertainment plays a significant role in our lives.
This is why people love mobile content apps, as they provide the convenience of accessing favorite shows, music, books, games, and even adult content, right at our fingertips.
During Black Friday/Cyber Monday, this love for entertainment is coupled with the desire for great deals.
With substantial discounts offered on mobile content, consumers are more likely to seize these opportunities.
Here are some examples of Mobile Content offers to promote on BFCM:
27889 – TH – [MOB] – EFC Videos – DTAC – 1 Click
28598 – TZ – [MOB] – PlayINC – Vodacom – 2 Click
27763 – LK – [MOB] – Ebooks – Dialog – 1 Click
28748 – KE – [MOB] – Video Store – Safaricom – 1 Click
27398 – NG – [MOB] – Daily Challenge: Play and Win Cash – Airtel – 2 Click
28601 – IQ – [MOB] – Squids Game – Zain/Korek – PIN
5. Dating
The dating scene is buzzing with activity, more so now than ever before. Last year alone, a staggering 366 million users turned to dating sites in search of connection, companionship, and perhaps even love.
This industry's growth shows no signs of slowing down, and why would it? In our increasingly digital age, online platforms provide a convenient and efficient way to meet new people.
Interestingly, it appears that users aged 30 to 64 have shown a preference for paid dating sites over free ones.
This trend might be attributed to the fact that people within this demographic are often seeking more serious connections.
They value the enhanced features and refined user base that paid subscriptions often offer.
However, even among those who prefer paid dating sites, price can still play a role in decision-making. Enter Black Friday and Cyber Monday deals.
These annual sales events present an excellent opportunity for dating platforms to attract new users and convince existing free-tier users to make the leap to a paid plan.
Here are some Dating offers you might want to check out:
27276 – Multi GEO – Match Sniper – SOI
28630 – VN – [MOB] – Dating – SMS
26404 – Multi GEO – [WEB+MOB] – Make some love – SOI
23563 – US CA AU UK – [MOB] – Smoke and Poke – CPL SOI
We've also got some Adult Dating offers that also work pretty well during Cyber Week:
26476 – WW – [WEB+MOB] – Adult Dating Smartlink – CPL Revshare
27359 – ZA – [WEB+MOB] – Dating: OnlineDatingProfile – CPL SOI
20044- CH – [MOB] – WhatsDate – SMS
28894 – IT – [MOB] – Dating: relazioneintima – CPL SOI
Here's another successful case study that you can refer to, this time about promoting the Dating vertical.
6. Tech Services
Almost everyone is trying their hand at earning from the internet nowadays.
Whether they're wielding influence on social media, masterminding dropshipping operations, or navigating the affiliate marketing landscape, there's no shortage of opportunities to earn online.
As this trend continues to gain momentum, the demand for companies providing tech services tailored for entrepreneurs and businesses has also soared.
These organizations offer a diverse range of solutions designed to help digital entrepreneurs streamline their operations and maximize their online presence.
These companies include web hosting and domain registration solutions, e-commerce platforms, email marketing platforms, business management tools, task management tools, web marketing tools, content writing tools, video downloading and editing tools, and more.
Here are offers that fall under this vertical:
24860 – KE- [WEB+MOB] – TikTok Downloader – Safaricom – 2 Click
7. Casino and Sports Betting
The excitement of the unknown and the allure of quick money make Casino and Sports Betting a highly profitable category for affiliates to promote, especially during Black Friday/Cyber Monday.
The thrill of gambling, mixed with the heavy discounts and promotions offered by betting platforms during this time, creates a ripe opportunity for conversion and high commission rates.
During BFCM, as people are already in the spending mindset, they are more likely to invest in placing bets, trying out new casinos, or indulging in fantasy sports.
Moreover, with major sporting events often coinciding with this shopping event, there is a surge in sports betting, too.
Here are some Casino and Sports Betting offers that affiliates might find profitable to promote during BFCM:
28203 – BR – [WEB+MOB] – Mr. Jack Bet – CPL + CPA
28894 – IT – [MOB] – Dating: relazioneintima – CPL SOI
26835 – BR – [WEB+MOB] – Betnacional – CPL DOI
If you're thinking of promoting this vertical in Europe, our article on iGaming Promotion in Europe is a must-read.
Now remember: it's not just about promoting these offers, it's about leveraging the high traffic and increased spending during BFCM to maximize earnings.
Which brings us to the next topic…
Best Ad Types to Use for Your Black Friday and Cyber Monday Promotions
It's not enough that you know what to promote; you must also know the best way to promote them! Let's outline which ad formats work best for the coming shopping holiday.
Classic Push Ads
While the regular push notification ads have earned some sort of bad rep among users in the past, this time around, users may actually be looking forward to them on the Black Friday/Cyber Monday week!
Why? Because people will be constantly on their phones during this time, waiting for businesses to send them their highly-anticipated coupon codes for the shopping holidays.
They will likely get more notifications than they've ever had, but they will not complain.
The caveat, though, is that since many advertisers are sending notifications, competition is stiff. So make sure you try multiple ad creatives.
Mix ads with urgency and emoticons to those that are toned down and less gimmicky. Only through testing will you know which one will perform better.
Don't know where to start with push notifications? Visit Best Push Notification Advertising Networks: Reviews, Pros & Cons to get a headstart.
In-Page Push Ads
In-page push ads are set to play a significant role during BFCM.
They carry similar characteristics as classic push ads, but with an added edge — they are visible to iOS users.
With Apple devices boasting a large consumer base, this means a wider audience reach for your promotions.
In-page push ads appear directly on the webpage that the user is browsing, making them highly noticeable. This enhances engagement, resulting in better click-through rates (CTR).
During BFCM, when consumers are actively seeking deals, the instant visibility of in-page push ads can be a game-changer on websites with the right content, grabbing the user's attention and increasing the probability of conversions.
There are several ad networks that focus on this ad format. Check our top picks of in-page push ad networks to see which one is best for you.
Native Ads
What sets native ads apart during your Black Friday/Cyber Monday campaign?
It's their ability to provide a more organic user experience. Amidst the onslaught of promotional content, native ads gently weave their message into the user's browsing journey.
This subtlety makes them less likely to be dismissed as just another ad, increasing the chances of engagement and conversion.
Content-based landing pages perform well here. These convert better since the user thinks they'll just read another content piece, but instead will be informed of great deals that they should miss.
The urgency or "push" to buy happens on the landing page, so make sure your LP's content is created well.
But while this has been a proven tactic, you should still include product-based promotions in some of your creatives as you may never know when these start working (testing is always key!)
Social Media Ads
The expansive reach of social media platforms such as Facebook, Instagram, TikTok, and other social networks can help your BFCM deals reach a large audience.
With the right targeting strategies, you can ensure your ads are seen by the right people who are likely to be interested in your offers.
Moreover, social media platforms provide advanced targeting options, allowing you to segment your audience based on demographics, interests, shopping behaviors, and more.
This is particularly useful during the BFCM season when consumers are actively looking for the best deals online.
One specific advantage of social media ads over other ad formats is the interactive element they bring. Unlike traditional advertising mediums, social media ads allow for direct engagement with potential customers.
Users can like, share, comment, and even click through to make a purchase, all within the platform. During BFCM, this interaction can create a sense of urgency and excitement around your offers.
Additionally, features like carousels and stories on Instagram or Facebook (the Meta group) let you showcase multiple products or highlight different aspects of a single offer, providing more comprehensive information to pique user interest.
This is especially useful if you are promoting e-commerce offers.
The downside to using social media for promotions is that it can get very expensive since it's a competitive time for all businesses — big and small.
You need to be very creative with your ads here. Aim for share-worthy promotions so you can get more traffic through organic shares.
If you are using this ad format for your affiliate marketing promotions, we suggest researching on what your competitors are doing. Use TikTok Ad Spy Tools or Facebook Ad Spy Tools for this purpose.
Popunder Ads
A key strength of popunder ads lies in their potential for high visibility and engagement. Because they occupy the full screen when viewed, they provide a larger creative space for marketers to deliver their message effectively.
During BFCM, this can be leveraged to showcase detailed product images, highlight exclusive deals, or provide comprehensive information about your affiliate marketing offers.
Furthermore, since popunder ads typically remain open until manually closed by the user, they have a higher chance of being noticed and interacted with.
This can significantly increase the likelihood of conversions, making popunder ads a powerful tool for driving your BFCM campaign success.
Refer to our best picks for pop ad networks when looking for reliable popunder traffic.
Domain Redirects
Domain Redirect ads, also known as zero-click ads, are a potent ad format for promoting Black Friday, Cyber Monday deals.
One of the unique advantages of Domain Redirect ads is their high-intent traffic. Since users are redirected while they are actively looking for something specific, they are typically more engaged and ready to take action.
Read our post on Domain Redirect Traffic vs Traditional Ads to see how beneficial Domain Redirects can be.
This can lead to a higher conversion rate compared to other ad formats, especially if you choose domains relevant to your offer.
As such, don't go for Run of Network (RON) traffic. Instead, target domains based on category or, better yet, context.
Black Friday Sales Strategies to Increase Affiliate Earnings
The recipe for success lies not only in the selection of the right vertical, offer, or ad format but also in adopting tried-and-tested strategies that can help you capitalize on the enormous potential of this period.
Let's explore versatile and adaptable tactics that will empower you to stay ahead of the game, optimize your BFCM campaigns, and elevate your affiliate sales.
Be Direct: Say that the Offer is a Black Friday or Cyber Monday Deal
Consumers are primed to look for BFCM deals during this time, so give it to them! Explicitly stating that you're offering Black Friday deals or Cyber Monday promos can significantly increase your visibility.
BNPL E-commerce Offers Convert Well, Try Them!
More consumers are gravitating towards the Buy Now, Pay Later (BNPL) payment option, eclipsing traditional modes such as credit cards and Cash on Delivery (COD).
This trend is largely driven by the attractive payment terms and flexibility BNPL offers.
Unlike other payment methods, BNPL allows consumers to receive their purchases immediately while spreading their payments over a period of time.
This option provides a financial cushion, particularly beneficial during the Black Friday shopping frenzy when consumers are more likely to make significant purchases.
If the offer you are promoting has this option, make sure to highlight this in your ad or landing page.
Lean More Towards Mobile Ads
Data from Adobe indicates that 51% of last year's Cyber Week sales were made via mobile devices, highlighting the shift in consumer purchasing behavior.
Given these trends, affiliates should prioritize mobile ads for promoting affiliate offers since it's only expected to grow.
Of course, you shouldn't forget about Desktop traffic, but it's best to know where your priorities should lie if you have a limited budget.
Add Urgency
This cannot be overstated enough.
You see, in the vast ocean of sales, discounts, and deals, sometimes it's hard for your audience to feel the need to act right away.
They might think, "Oh, I'll wait till Black Friday," or "I'll check out the deals on Cyber Monday."
To prevent this from crossing their minds, we suggest adding a countdown on your landing page.
It can be in the form of a "Timer" or a "Stocks Remaining" countdown to give the impression that they should move it or lose it.
Remember, specificity is key. Make it clear that this isn't just another run-of-the-mill sale.
The items on offer today won't be discounted tomorrow.
This is their golden opportunity, and it's slipping through their fingers with each passing second!
Bedtime Isn't Necessarily Downtime
We've seen in the past how people will stay up even until the wee hours of the morning during Cyber Week just to catch a sale.
Do not underestimate a motivated person's will to keep waiting to get a discount, so make sure you continue running ads and promotions throughout the day.
Start Your Ad Campaigns Early and Work with Remarketing
Remarketing delivers one of the best Returns on Ad Spend we've seen. But the key to this is having an audience that's ready to be remarketed to. And how can you collect this audience? By running a pre-BFCM campaign.
How can you collect this audience through your ads?
One straightforward way is by leveraging the capabilities of the ad network itself. Usually, the best ad networks allow you to create custom audiences based on users who have interacted with your ads.
This could be anything from clicking on your ad to watching a video or even just viewing your ad.
Another effective method is by collecting emails for later promotions. You can do this by offering something of value in exchange for their email address, like a special discount or exclusive content.
Once you have their email, you can nurture these leads with personalized content, building their excitement until Cyber Week arrives and they're ready to buy.
You can combine ads with email collection (like a lead generation ad but for your own use).
Black Friday and Cyber Monday Deals for Affiliates
Have you also thought about where you plan on spending your moolah from Black Friday all the way to Cyber Monday?
Affiliates are, after all, consumers who want to take advantage of pretty good deals, too, right?
Well, don't fret — we haven't forgotten about you!
In fact, we've prepared a special list of the top Black Friday and Cyber Monday deals for affiliates from all over the industry.
We've got everything from top-up bonuses from advertising networks to discounts for web hosting, tools, trackers, and VPNs.
Conclusion
As we've seen, strategic planning is not just a luxury; it's a necessity that can make or break your success during this high-stakes period.
Remember, Black Friday and Cyber Monday aren't just days. They are opportunities. Opportunities to reach out, connect, engage, and convert. And as an affiliate marketer, you're in a unique position to turn these opportunities into revenue streams.
Go forth and implement these strategies!
Don't let this information remain in your mind; live it! Because, at the end of the day, knowledge is only power when it's applied.
Get access to high-performing affiliate offers by signing up for an affiliate account here at Mobidea. It's quick and simple.
Even better — participate in Mobidea's 2023 Black Friday Black November Challenge and boost your earnings instantly!
Login and contact your affiliate manager, or use the live chat.
Advertisement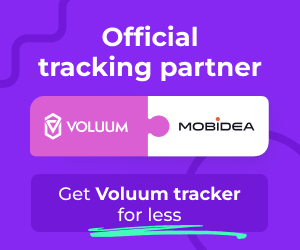 Affiliate Marketing
There are a whole lotta affiliate marketing myths out there! Check them right now and avoid being a sucker in affiliate marketing!
Affiliate Marketing
The most profitable niches in affiliate marketing are here for you to read up, invest wisely, play hard, and earn quickly!
Mobidea
The ultimate guide for Mobidea users? Find everything you need to know about your favorite affiliate network by checking this Mobidea guide!