Best Picks
Last updated on June 27, 2018
by
João Aguiar
13 min read
Advertisement

We've already given you a list of the best WordPress Themes for affiliate marketing you should know. Now, it's time for Adult WordPress Themes! The Adult niche is one of the most powerful affiliate marketing verticals around and you know it! Wanna learn how to play the game with adult and get some adult WordPress themes to boot? Then it's time for you to check this article!
Note: Bear in mind that we've included themes for other CMS so as to provide you with a complete list.
Introduction
Are you an affiliate marketer?
Do you have adult templates in your stock?
Then you know that hot templates and adult WordPress themes are always in demand!
There are plenty of WordPress adult themes online, but that might mean that the competition is simply too tough.
It may be.
But guess what?
The 18+ industry is thriving!
That means that you can't miss the opportunity to earn more by selling this category of templates.
It's obvious that the adult web design industry is mega popular.
But how will you benefit from reading this article?
You'll get to know more about the world of adult.
How?
By checking my awesome adult web design tips!
Plus:
I'm gonna provide you free adult WordPress themes as well as some super helpful tips on launching an adult web design!
Which means what?
That you'll definitely be ready to succeed in this sexy arena!
9 Adult Web Design Tips
1. Use Web Animation
Animation plays a huge role in adult web design.
First of all, it's engaging and it manages to inform.
Today, when everyone's in a hurry, animation is used to make sure that both ideas and interfaces become easier to grasp.
Which means what?
That you've gotta use animation effects for your adult designs.
Trust me:
This is gonna make sure that they'll be extra popular with your clients!
2. Get Those Vibrant Colors
I've noticed an increase in the use of bold colors over 2017.
The trend is legit and it's obvious that it's all over the place, across all popular digital platforms.
Adult templates are the right places for you to paint some cool colors.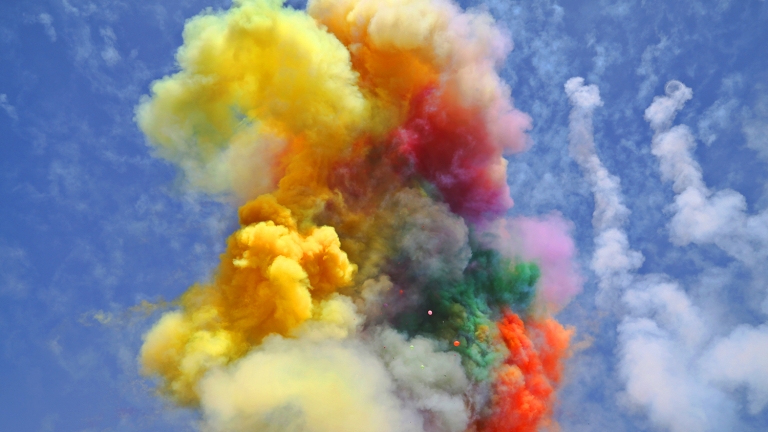 That aesthetic decision is gonna help you make sure your images are visually appealing, which will obviously draw the attention of all users!
3. Creative Typography
In the eternal struggle to get more eyeballs to turn to you, typography is a powerful weapon.
These days, the strategic use of awesome typography is no joke.
Why?
Because the right font can work wonders and maximize your efforts for real!
Of course each site is unique.
Generally speaking, though?
The bigger and cooler the typeface, the better.
While neo-grotesque sans-serif styles such as Helvetica are still in vogue, designers are heading towards the huge variety of typefaces available.
Be like them.
It's time for you to explore many different fonts.
Use the best one to reach your goals!
4. Storytelling Keeps the Visitors Tuned In
Last year was a great one for web design.
There's a boom in animated visualizations and an increased appetite for 3D data representation.
Erotic stories are an especially thrilling little business.
If you bet on great copy that's both enticing and sensual, I know your visitors will want to stay on your website for longer periods of time.
They'll read, enjoy, and become fascinated by sexy stories and awesomely appealing scenarios!
This truly is an amazing way for you to increase the time spent on your page so don't overlook it!
5. Flat Design
Flat design is still a thing.
It's certainly been adapting in order to stay relevant.
That's why you can now see the so-called flat 2.0 or semi-flat design, which relies on adding nuance and depth to its prior aesthetic identity.
How can designers get the right effect?
Here's how:
They can apply a few design taboos such as gradients and shadows (in moderation).
Because of the headway in web browser functionality, there's also a clear revival of shadows.
They're everywhere.
Just like gradients, shadows were moved to the background in favor of minimalism and 2D design.
Realism and skeuomorphism are still considered outdated.
But guess what?
This year, designers will surely be experimenting with updated, softened, and stylized shadows in their artistic works.
6. Seductive Illustrations
If you want your website to actually stand out from the madding crowd, illustrations are the way to go!
Have you noticed that 2017 was a breakthrough year for illustrations?
Yes, indeed!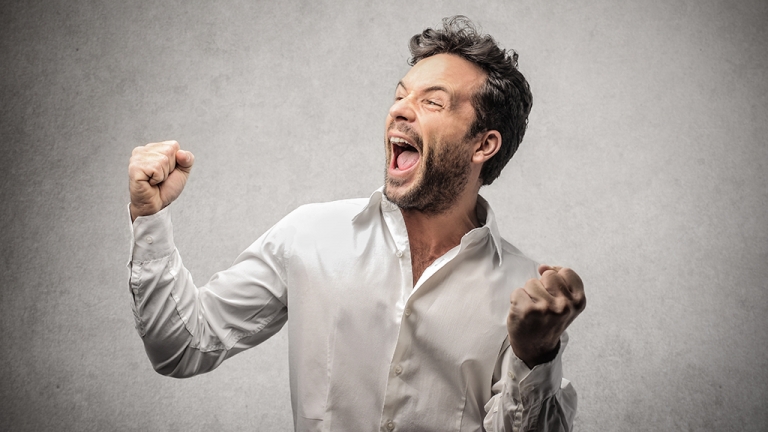 They're not a thing of the past, that's for sure!
The web design market is saturated and competitive.
This means that websites should keep the balance between personality and functionality.
That's why illustrations are perfect and will allow you to reach your ambitious goals.
7. Artificial Intelligence is the Technology of the Future
Today, artificial intelligence is far from belonging to old paperbacks or a Steven Spielberg movie.
It's not a childish fantasy or a technical man's vapid dream:
It's real, it's here, and it's the future of the adult industry!
It's already worked its way into web design.
This happened through such advanced technologies as conversational interfaces or chatbots, for instance.
You might enter a website and interact with its interface without even knowing that it's using AI.
What to do, then?
You should dive into this trend!
You must adapt your adult design as a medium to AI.
You can either showcase artificial intelligence or make it seem natural, organic, and invisible.
It's gotta be a part of your website, for sure.
8. Asymmetric Layouts are Awesome
Do you remember how responsive design revolutionized web design in 2010?
It actually helped designers build sites that can seamlessly adapt to several devices.
This year, there is a clear increase in designs that rebel against the constraints of what is lauded as responsive design.
They strive to be more creative and free themselves from gripping chains.
That's right.
In 2017, designers tried to escape the straitjacket mentality of basic rules – at least every once in a while.
Good designers obey the rules.
In fact, they even like them and actually work with them.
However, they always find new ways to push the envelope, and come up with new forms of presenting content.
This is something that's still gonna be important this year!
9. Adult Websites Should Look Perfect on Mobile Screens
2017 was a very important year for the mobile web.
It can be called a landmark in its history.
The usage of mobile design overtook that of desktop browsing.
Now, web designers are extremely focused on the mobile audience.
This need to focus on mobile will only grow stronger in the years to come.
Don't be afraid of being a super innovative fellow!
You need to use the mobile functionality to the max!
Develop smart ways to organize content beautifully and intuitively.
That'll lead to those awesomely sophisticated user experiences and a strong focus on micro-interactions over icons and buttons.
Adult WordPress Themes
Now that you know what you need to bear in mind when playing the adult game, it's now time for me to show you some awesome Adult WordPress Themes!
The perfect theme for gyms, fitness trainers, coaches, and all the websites which are related to sports, fitness, and a healthy lifestyle.
You don't need to have extensive coding skills to customize it and bring your project to life.
Ironmass is equipped with the flexible Power Builder.
You can also play with 25+ modules, a library of presets, and plenty of other features to make this template absolutely unique.
This is one of the best adult WordPress themes!
If you like cheerful, attention-grabbing designs, this theme will suit your fashion blog.
It comes with a huge set of premium widgets that'll let you build feature-rich, versatile layouts.
With the WordPress Live Customizer you don't even need to reload your page to see the changes you've applied to it.
The theme is SEO ready, so it'll be easy to push your blog upwards in that capricious Google ranking.
Would you like to give your lifestyle and fashion blog a glossy look?
Then this is the theme for you!
Its layout is both sleek and modern.
Each web design element of this theme is carefully crafted and takes the latest web design trends into account.
In addition, the template has a clean and well-structured code.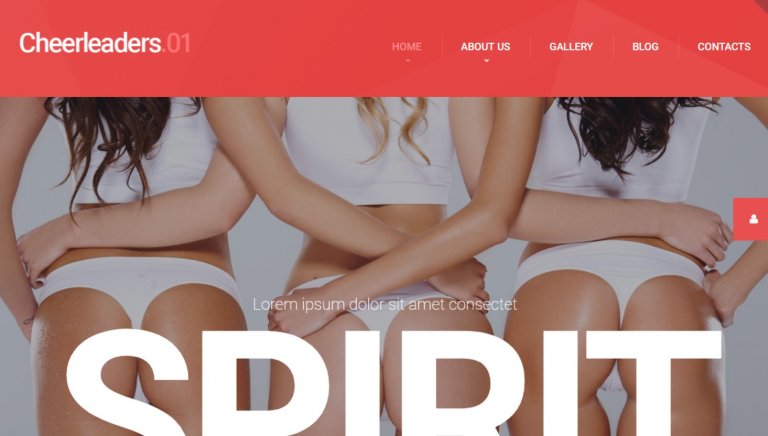 What?
It's one of the best WordPress adult tube themes!
Yes!
A very hot theme for a cheerleading team.
The parallax effect makes the template realistic.
Plus:
You'll be able to give your visitors the feel of true immersion – an illusion of depth in the 2D environment of your site.
Parallax will improve the user experience on site.
It will be something that gets branded into the user's brain.
Which means what?
Users will wanna come back to your website for sure!
Use one of the best adult content WordPress themes right away!
Gonzo keeps it simple and that's probably its best quality.
With this adult WordPress theme, you'll get a well-spaced page that's gonna allow you to have enough room to insert some crucial navigational tools.
You get a unique search field, a visible menu, and even a sub-menu for categories.
Moreover, you can be sure that your ads will be well-displayed, almost as if the theme was made to maximize your ad revenue from the get go!
Adult Themes for Other CMS
This clean theme was developed for lingerie stores.
Its trendy neutral design is a perfect fit both for male and female stores.
It comes with a bunch of stylish pages.
You can also customize it, which is the cherry on top of the beautifully frosted cake.
This theme was created with mobile optimization in mind.
Meaning?
It will always look awesome in every screen!
This is a stylish and super-functional template which makes sure you can get a cool interface and a much better website navigation.
It's easy to change the settings by accessing the advanced dashboard.
With an awesome layout structure, it's got all the sections you'll possibly need to feature all your announcements and cool products.
The coding is simple and it will allow you to come up with something that's both creative and tasteful.
A MotoCMS theme that can make your lingerie shop pop?
That's right!
Bellatoi features both a feel and an aesthetic that's just perfectly elegant.
It's highly customizable and it can really lay the groundwork for some of those fancy fashion stores for ladies with a splendid adult web design.
This template will certainly allow customers to quickly check your website, see what they want and go for it.
Why?
Because the responsive design makes this theme stand out.
It being an SEO-friendly theme, this is the kind of layout that gets more visitors coming to your page!
Easiness is a delightfully refined web template that's got elegance and panache written all over it.
Wanna promote adult web stores in style?
This is the theme for you!
The photos will pop up with tremendous quality, and the color scheme actually matches the hottest adult industry trends.
In addition, this ready-made design will effectively allow your website to look as classy as possible!
The design is responsive, has an SEO-friendly structure, and is compatible with any browser.
A super responsive E-Commerce website design that's got a fancy layout?
Zoe, here!
This is the right theme for you if you're the kind of player who wants to bet on a clothing boutique.
It's all about fashion and high couture!
The layout is customizable, which means it can be perfect for adult web designs for E-Commerce.
The navigation is remarkably user-friendly and the design pleases every aesthetic bone you may have in your body.
The structure of the theme is not only easy to apprehend but also straight-to-the-point.
Since the design is responsive, you know it will definitely adapt to any screen.
This is the best template for a nightclub and a solution which is ready to adapt to any content you'll think of inserting.
This alluring and super sensual theme can help you get the clients you need because it really provides you with the tools to concoct an unforgettable website experience!
Fully responsive, this website can actually help you increase your ranking in the SERPs.
After installing, you'll be able to get sample data files.
This means that your website will actually look like a live demo upon installation.
This template has also got an amazing support, so you know you'll always have someone ready to help you out!
Another lingerie shop that's ready to be founded!
This theme has got a whole lotta useful features and it can really make sure your website becomes the number one platform in town!
It's super easy to use!
This means you can get started in E-Commerce without a care in the world.
The theme is easy to customize and it comes with an amazing functionality.
Moreover, it allows you to choose from an array of colors and fonts.
It's got a drag-and-drop page builder that will actually allow you to change the layout without having to worry about coding skills.
Yes, indeed!
What?
I have more stuff for you?
I got more gifts for you to rock your adult endeavors this year?
Yes!
Ready to get a list of cool resources to get more themes?
Pay attention!
Trustworthy Resources to Get Website Themes
Over to You
That's it.
You now have all the adult design tips you'll need!
You've also got a great list of hot WordPress themes that are PERFECT for you to boost your game in any adult-related blog or website!
Ready to accept the spicy orders your customers will be making?
Go for it!
Cheers!
See Also:
Advertisement


João Aguiar
Head of Digital at Mobidea
More articles from João Aguiar
João is the Editor-in-Chief at Mobidea Academy, a tech player, dynamic, proactive, and fun! When he's not focusing on his role, he enjoys eating tasty food.
Best Picks
Affiliate WordPress Themes come in many shapes so it's time for you to know the ultimate list of WordPress themes for affiliate marketers!
Best Picks
Get ready to check an awesome list of the best Google Ads training courses and guides you need to explore right now!
SEO
Check these wicked SEO first steps for new webmasters and create a super profitable website like a master who earns money faster!