Affiliate Marketing
Last updated on May 16, 2023
by
Mobidea Academy
8 min read
Advertisement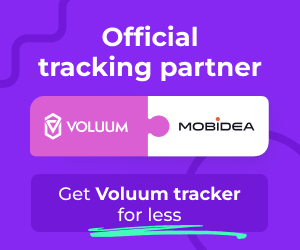 What is Affiliate Marketing?
You've probably heard about this magical world where people make money by promoting links. But you may not know exactly how this works or how to get started.
Affiliate marketing can be used with or without a website and includes any form of marketing where the affiliate earns commissions from an advertiser for any completed customer action. This can be something as simple as entering an email address, creating a new user account, or making an in-app purchase.
In short, it's the art of turning traffic into profit.
You may also hear this being called CPA (cost-per-acquisition) marketing, performance marketing, along with many other variations, and it can take many forms. While some of these include having your own domain to promote the advertisers' link, in this article we're gonna focus on promotional strategies you can use without a website.
Note: If you wanna skip the intro and get straight to the strategies, click here.
How Affiliate Marketing Works
Affiliate marketing is nothing new. In fact, you could say that it's one of the earliest forms of marketing known to man. You can see it in action everywhere; from events promotions to refer-a-friend schemes and top cashback sites.
Do you know those trendy book review sites with links to Amazon bestsellers? That's an affiliate website. How about student discount deals sites? Straight up affiliate marketing. The list could go on but I'm sure you get the idea.
There's a few interconnected parts of the process to be aware of if you wanna understand what's going on here.
Let's break these down as follows:
First of all, you have the advertiser. These are the people who are responsible for creating the offer. They'll decide on the product, what the deal is, and how much commission you'll get for each sale.
Quite often, the advertiser will work with an affiliate network like Mobidea, which will manage the affiliates and payments, and make sure the quality of the traffic sent to the offer is acceptable.
The affiliate network will usually have a selection of offers that the affiliate can choose to promote.
Next up there's the traffic source. This could be your own website, or as in the case of this article, it can be any place where you can convert users into sales. This includes ad networks, social media sites, and email subscribers. This traffic is what you'll later send to your landers which you'll optimize to maximize your profit potential.
Then there's you. The affiliate. You're the brains and ingenuity behind the process. It's up to you to find high-performing traffic sources and then quality these users before sending them to the advertiser's offer.
To do this, you're going to need a few tools, which we'll come to in just a moment.
Here's how the whole thing would look:
Product/offer
Traffic source
Ad exchange
Ad creatives
Landing page
Affiliate links
Promoting your link
Tracking
CPA commission
Optimization
Scale
See also: Affiliate Marketing Glossary
As you can see, there's quite a lot to take in, but it's really quite easy once you get the hang of it.
How Easy Is It to Make Money With Affiliate Marketing?
So if affiliate marketing is so easy, why isn't everyone doing it? Well, for one thing, they actually are. That's one of the things that makes it hard. As in every field of business, you are competing for traffic against people who may have a head start. They might have more skills than you, more capital to invest, and access to high-performing traffic sources.
To put this in perspective, picture a YouTuber with a large following. Naturally, they're gonna be able to make more money than someone with fewer subs. But this doesn't mean you can't compete – you're just gonna have to get creative!
The other thing to be aware of is that low PPC (pay-per-click) costs and increased audience targeting have led to fewer advertisers using the affiliate marketing model.
In some cases, affiliates have seen lower payouts and more competition among high-performing offers.
Again, the answer to this is to get creative and stay ahead of the competition. Affiliate marketing is still a highly lucrative business model – perhaps now more than ever – you just can't afford to take a half-hearted approach to it if you wanna succeed.
Can You Make Money from Affiliate Marketing Without a Website?
Absolutely, you can! So now let's look at a few of the tools you're gonna need to start making revenue.
First of all, you're gonna need to find a niche. This can be anything you want, but if you're just starting it can be good to pick something you are somewhat familiar with.
Next, grab yourself a good keyword tool like SEMrush (14-days free trial) and research the hell out of it!
Now you gotta find an offer. My suggestion is to start with an affiliate network like Mobidea, where you can have weekly payments, and a great variety of offers to promote. This will take all the pain out of the process and help you to organize your work.
If you get approved on Mobidea, you'll also get an account manager who can give you inside tips on which offers are performing well in your niche.
Next, you wanna find your audience. One simple method is to start by using an ad network. Most popular ad networks will have advanced targeting options and a high volume of traffic. We recommend starting with push advertising as it's extremely simple to create and launch your campaigns. Check out Mobidea Push for more cheap traffic than you can shake a stick at!
Bonus tip: Research what the competition is doing. Performing competitor analysis with the help of something like ad spy tools can make all the difference to finding profitable marketing strategies that fill your pockets with cash.
Then, create your content. This can be your ad creative (ad headline, copy, and image) and your landing page, or pre-lander depending on the specific case.
**Hint**: Just because you don't have a website doesn't mean you can't interact with your audience. Take the time to learn to design a basic lander that you can use to qualify your traffic. This can help hype the offer and increase your conversions. Read this article [prelander article] for more info on how to create a pre-lander for your offer!
Finally, you can promote your content using traffic from search engines. This helps people to find you organically by searching for keywords that appear on your page. To do this, you'll need to have some basic knowledge of SEO and research what keywords your audience might use to find you.
You also need to make sure your on-page SEO (tags, structure, content, and technical optimization) is on-point. You may even want to start building links to your content, so it's easier for people to find.
Need help with that? Check our list of SEO courses to learn how to get started.
You can also use social networks as supporting sites to send even more traffic to your money page, which is another form of building links to your page.
Neat, huh?!
Free vs Paid Traffic Methods
So just before we reveal our top traffic strategies, you're gonna have to choose between free and paid methods.
Free methods rely on organic traffic or tapping into an audience that you don't have to buy first.
Paid methods – like PPC (pay-per-click) or PPV (pay-per-view) – give you the means to display your ads to a targeted audience.
There's pros and cons to each, but remember that whichever traffic method you choose you'll be paying for it either in cash or in time.
Free traffic strategies may initially take longer to build momentum but can create a steady stream of passive income further down the line.
Paid traffic methods can give you instant results but will stop working when you stop paying for clicks.
Some affiliates use paid traffic to test the performance of an offer or creative before investing their time in building a long-term strategy.
Tip: Always be thinking long-term. If you pay for traffic can you capture any other info so you can contact them again later? This is one benefit to having your own page vs direct linking to an offer – If the traffic fails to convert you've missed the chance to interact with that user ever again.
Later, we'll look at one way you can use pre-qualified advertiser traffic to profit from affiliate offers.
5 Proven Ways to Start Affiliate Marketing Without a Website
1. Media Buying
Media buying is the purchasing of ads from an ad network to promote your offer to the network's users. This paid strategy is numero uno when it comes to getting instant results.
The various type of media buys include:
PPC – Google Ads, YouTube, contextual ads, remarketing, push notifications, etc.
PPV – Video, banners, pops, text, etc.
Social ads – Buying ads to target users on social networks. This includes any social network with an advertising interface such as Facebook, Insta, Tik-Tok, Pinterest, etc.
Direct ad buying – Niche websites, forums, etc.
Network buys – Buying impressions across a network of publisher sites.
Self-Serve DSP – Programmatic buying to match your ads to targeted users.
That's quite a list! It's often good to pick one and stick with it to get the best results. If you spread yourself too thin, you may not have the budget to fully optimize your campaigns.
Remember before, where I said you can leverage other merchants' traffic?
Retargeting ads are available from many ad networks and enable you to target users who previously clicked on a retailer's link or visited their site. This is like a shortcut to getting qualified traffic without having to pay for it first.
Tip: A self-serve DSP will match your ads to interested users. Try [Mobidea Push] to see how easy this is to set up and make bank. You can always negotiate direct buys with top-performing pubs later on.
A quick word on ad formats…
Different ad networks have different ad formats, and some will specialize in one or more ad formats.
Here's a list of some of the more popular ad formats:
Popups and Popunders
Push Notifications
Native
Banners
Interstitials
Video
Domain Redirect
In addition to this, you'll want to target your audience wisely! You should consider creating different ad campaigns for mobile and desktop users, as well as targeting specific GEOs known to perform well for your offers.
2. Social Media
This free traffic strat is a great place to start if you already have an active presence on social media. If not, it may be worth taking the time to build your audience as success bears a huge relation to your follower count.
Popular social platforms for affiliate marketing include:
Pinterest
Instagram
Twitter
Facebook
Snapchat
Tik Tok
Pick one that's related to your content and stay consistent in your posts to see results. If you are primarily focused on marketing via images then Pinterest or Instagram may work best for you. If you are trying to build a community then Twitter or Facebook may be a better option.
Social media marketing can form a nice side-hustle and can also be used to support your other marketing channels.
Be careful not to spam your link on social media. Only promote programs and offers that you know will be of interest to your community or channel, and always pay attention to the platform and advertiser's restrictions.
3. Content Marketing
This is another sizzling free traffic method that's been gaining popularity in recent years.
If you don't have your own blog to promote your offers, why not use someone else's?!
Popular web 2.0 networks were built for content, and many of them allow you to post affiliate links.
Here's a list of some of the most popular ones:
Not only can you gain a substantial following at these content publishing communities, but you also get to tap into a massive amount of free traffic that should be more than sufficient to make that all-important first commission!
Tip: Post on one topic or closely-knit related topics to target the right audience. You can also comment on other people's work with insights to build your authority. Post regularly and be responsive to your readers and only promote offers that have synergy with your audience. You can use content communities to link back to a central blog you own or funnel traffic to whichever channel is performing the best.
4. Video Marketing
This free traffic method has some similarities to social media marketing, so the advice there holds here as well – take the time to build your channel and perfect your content before you start promoting offers.
You can use links in your videos to promote related offers or direct people to one of your blogs or landers.
If you're already fortunate enough to be an influencer then no doubt you already know the power of video marketing!
And, if you're just starting, take the time to research your audience and keywords and build high-quality content around your chosen topic.
It's easy to see how this all connects so that you can have multiple marketing channels supporting one offer.
Think long-term, put in the work, and the results will follow!
5. Email Marketing
Email marketing is a free/paid traffic method that can bring you consistent results. It works by including links in emails to the offers you wanna promote.
Email works great in any niche but you will need to build engagement with your audience before you start to sell if you want consistent results.
First, you need to build your subscriber file, which you can do using one of the other strategies on this list.
You can also use the following tactics to attract users and build your list:
You may need to brush up on your copywriting skills if you're primarily using marketing to promote your offers.
Related content: How to Write Banner Ad Copy in Different Languages
Sales copy can be something of an art form but will perform much better for you in the long run than something that's hastily put together.
Email is a fantastic affiliate marketing channel, as you not only have a list of hungry buyers at your fingertips, but you can also repeatedly sell to these engaged users time and time again.
It may take you some time to analyze your stats and tweak your campaigns to get the desired impact. But once you get it right, it's like a license to print money!
If you don't have your own list you can buy solo ads to advertise your offer to a pre-qualified audience.
Tip: Check with your affiliate manager if you're using email with a CPA network, as some networks will have a blacklist of users and you may need to submit your list for verification before approval. Also, you'll find that not all offers can be promoted via this traffic method.
Wrapping Up
Working as an affiliate marketer without owning a website can be a nice side-hustle or it can be a significant income stream if you put in the work.
Sure, you'll need to learn a few new skills first, but once you have the basics down and learn the art of how to leverage traffic, there'll be no stopping you!
You'll also want to track your results to find the most profitable ad channels and optimize your campaigns accordingly. We recommend getting a good ad tracker like Voluum (get our exclusive 35% discount here)which will for itself many times over and give you a good foundation in your new career.
If you want more info about tracking your affiliate links and optimizing your campaigns, check out our list of the best affiliate tracking softwares.
Finally, remember to scale your campaigns. Once you find something that works for you – do more of it!
You don't have to master every single aspect of affiliate marketing to be a success.
Just concentrate your efforts on the things that are making you money.
Need even more info?
Check out the rest of the articles in the Mobidea Academy to get in-depth insights about the topics on this list.
Advertisement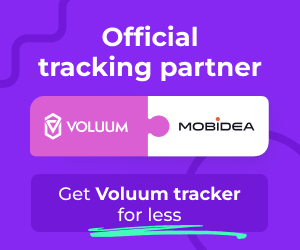 Best Picks
It's finally time for you to dive into this article and to understand which are the very best spy tools you need to be using today!
Affiliate Marketing
The Mobile CPA Ecosystem is a huge part of affiliate marketing so get to know all about it by checking this Mobidea Academy article!
Ad Networks
A Zeropark review that's perfect for media buyers and affiliate marketers to learn how to launch a great campaign on Zeropark!