SEO Tools
Last updated on June 21, 2023
by
Mirsad Hasic
13 min read
Advertisement

SEMrush Overview
SEMrush is without a doubt one of the best search engine optimization tools you can find out there.
It's packed with highly specific and incredibly useful tools that will help you find the strategy whether it is for your website, Google Ads campaigns, or social media.
SEMrush is a powerful and intuitive tool that will help you achieve the following results in record time:
Brainstorm around finding relevant and competitive keywords;
Full position tracking that automatically updates and tracks your current search engine rankings;
Intelligent backlink auditing and analysis;
Generating competitive intelligence reports in your market for both SEO and Google Ads;
Conducting a complete review of your website from an SEO perspective, including identifying weaknesses and gap analysis.
It's a tool that many internet marketers use, and it only looks to be getting stronger, with new and useful features being added all the time.
In fact, if you're serious about being professional and competitive in this space, it only makes sense to join the thousands of experts who use this tool on a daily basis.
Who is SEMrush for?
One of the reasons SEMrush has gained so much popularity among the pros is that it's perfect for all types of marketers.
Got a website and want some extra traffic from search engines?
Great, then SEMrush is for you!
Have an eCommerce store and want to increase sales?
Jump right in!
Have access to profitable affiliate offers and wanna get more qualified traffic to your website?
You NEED SEMrush in your life!
And while this review focuses on SEM (SEO and PPC/Google Ads) aspects of the platform, it's also a must-have for anyone who works with Social Media, Content Marketing & PR, and performing market research in any industry.
Really, SEMrush covers so much ground that to say it's worth the entrance fee is a massive understatement.
Even the free account is a huge help for newbies, but if you really wanna dive into the details and research your market at the granular level, you'll need a fully paid account.
Of course, Mobidea and SEMrush have a partnership in order to give you access to an incredible 14 days free trial.
It's really an indispensable tool and can be compared to the swiss army knife of the search marketer's toolkit.
So as we've seen SEMrush is so much more than just an SEO tool (it's actually mind-blowing when you consider the number of features they have managed to neatly pack into one platform) but one of the most asked questions about the platform is the following: Should you use SEMrush to rank your website higher on search engines?
Well, before I answer that question, I want to share my personal experience about how SEMrush helped me to rank my websites higher (and indirectly increased the number of visitors exponentially in just a few short weeks.)
SEMrush Killer Features
If you have ever used other search marketing tools, you might be wondering what's special or different about SEMrush, and why you might choose it over a similar tool.
To help you decide, let's look at the most powerful USP's the platform has to offer – the SEMrush Killer Features.
#1 The most accurate data
Keyword search volume is vital data for building your SEO and PPC campaigns. Incorrect, or out-of-date data, can waste your efforts, time, and money. SEMrush is constantly updating its databases, and offers the most accurate and relevant data to its customers.
#2 Huge keyword database
The more keywords available for your keyword research, the more ideas you can find to enrich your SEO and PPC campaigns.
The total number of keywords in SEMrush Keyword Magic tool now exceeds 20 billion – it's the largest keyword database on the market with Ahrefs coming in second place at 1.2B keywords.
#3 Accurate position tracking
SEMrush users benefit from daily data updates, mobile rankings, and the ability to buy additional keywords by default – with no additional payments or add-ons needed.
While many other platforms offer comparable services, these generally come at a hefty price.
Users can also make use of the basic tracking functionalities which, combined with the Position Tracking tool, makes the platform incredibly useful for SEO specialists.
The SEMrush Position Tracking tool shows local level volume data for all subscribers, no matter which plan you choose.
This Killer Feature eliminates the need for additional, costly trackers.
#4 In-depth SEO reporting
Most SEO experts would agree that it's so important to organize all your data in one place. SEMrush makes it easy to create reports for yourself, your boss, a client, or your team that will let you track all the KPIs you need.
You can create visually appealing custom PDF reports (including Branded and White Label reports), setup report scheduling and integration with GA, GMB and GSC.
Very few competitors offer this feature and many don't offer full customization.
#5 Links monitoring and penalty recovery
Toxic links can be a thorn in the side of search engine marketers, and no-one likes to see all their hard work going to waste.
With SEMrush you can make a detailed analysis of toxic backlinks, as well as toxic score and toxic markers with the option to outreach to webmasters for link removal and reputation management.
This feature is unique to SEMrush and saves the need to fork out for an additional tool.
#6 Content Marketing Platform
SEMrush has a variety of content optimization and content creation tools that will take your content marketing to the next level.
These include, SEO Writing Assistant, On-Page SEO Checker/SEO Content Template, Content Audit, Post Tracking, Brand Monitoring.
If you compare this to other platforms that may offer just a fraction of what's offered in SEMrush, you'll see just how comprehensive and powerful the tool can be.
My personal experience
If you've been in this industry for any length of time, then you probably know that Google occasionally releases updates to their various algorithms, one of the most feared of these being Google Panda.
Why is this a big deal?
Well, a major change in the algorithm can mean that suddenly all of your hard work disappears overnight, and you're back to square one!
While this shouldn't adversely affect sites that are using white hat tactics, it's still something to be aware of, as a change in which factors are weighted more than others can still have a huge impact on the search results.
Here's how I learned to not live in fear and panic of losing my website income overnight…
When Google Panda hit, several of my sites were affected.
Everything I had worked on for years was ripped away from me like a house of cards in only one night.
I woke up in Google hell, and frankly, I didn't really know whether I wanted to continue in this business or not.
However, I eventually decided to bite into the sour apple and constructively evaluate my content and SEO strategy.
Prior to this, I only knew to write what I thought would be of interest to my readers, and completely ignored how search engines would view the content.
Now, the purists among you may be thinking, 'That's great! Google rewards content that's written for readers', but sadly in my case, I didn't even know the rules of the game.
I know now that writing purely for search engines can equally be a bad thing, but at the time I was at the early stages of understanding how this all fits together.
So, I quickly realized the importance of optimizing content for search engines and got to grips with the new ranking factors.
After studying the data, I was able to identify a number of key areas that needed improvement.
Among other things, I turned out I lacked relevant, high-quality, editorial links that would strengthen the content I published.
To look for help, I decided to try out some of the most popular SEM tools.
In the end, I found that none of them gave me the power and control to evaluate my content in quite the same way that SEMrush did.
I fell in love with the user-friendly and intuitive interface that made it super easy to access all of the powerful modules which gave me the ability to quickly track, evaluate and find relevant suggestions to improve my strategy and strengthen my site.
This isn't to say that I'm impervious to any future updates, but my sites are now much more compliant, have a well designed SEO structure, some kick-ass high profile backlinks, and can easily be made to easily fall in line with any future algorithmic changes.
One last point: I just want to point out that I am a self-taught SEO consultant who learned everything about the subject through self-study and hard work.
I constantly test things, evaluate the mistakes I have made and embrace the ever-changing landscape that occurs within the SEO sphere.
What is SEMrush?
Now let's turn our attention to what makes SEMrush such a fantastic tool for those who are searching for proven ways to optimize their website.
For starters, it's the world's best keyword research platform.
SEMrush makes it extremely easy to find highly relevant and targeted keywords that you can use to optimize your site.
At the same time, the abundance of supporting tools give you the opportunity to spy on your competitor's keywords and nail down every aspect of your SEO and content strategy.
As a spy tool, it gives you access to all of the keywords which your competitors rank for.
From here, you can easily hijack these target keywords for your own site, or find ones which are closely related and develop your own keyword matrix that's super relevant to your business.
One way to look at this is that you get an insight into all of your competitor's business secrets, which is absolutely priceless info that's worth its weight in gold.
The creators behind SEMrush have also released a popular add-on for different browsers, named SEOQuake.
I won't be discussing SEOQuake (as it falls outside the scope of this review) but you are welcome to install it and test what it has to offer.
Hint: It can save you a lot of time when performing your keyword research!
At the time of writing, SEMrush has more than 130 million domains and 800 million search phrases in its gigantic database.
Whew!
You also have the opportunity to see which keywords your competitors rank for and which you, in turn, can rank for based on volume, date, cost, volume and more.
Look at the image below to see why SEMrush is so powerful and such an essential tool for all those who want to drive more traffic to their website(s).
Here's the rank of one of my main competitors for the keywords that we're both actively optimizing our site for:
To clarify this further, I will explain in greater detail below the various parameters, along with practical tips on how these can be adopted and applied to your own website.
Here's a screenshot of the results I got by typing in the domain name of one of my competitors.
There's a ton of useful information about their keywords, paid traffic cost estimations, and much more besides…
Now let's focus on how to use each section to optimize your site and beat the competition.
SEMrush Review: How to get the most out of it
Get a Free Account
First off, go to SEMrush and grab a 14-day free account.
It takes just seconds to sign up. and once you've clicked the confirmation link in your email you get to use all the new shiny tools SEMrush has to offer right away.
You'll get our special 14-day free trial on signup to test out all the features on offer.
This should give you ample time to assess its capabilities, but be warned, you may find it impossible to live without by the time your trial ends!
Dashboard Overview
The moment you take your first like at the dashboard, you'll see that SEMrush doesn't do things by halves.
Each menu section is packed with useful features that will help your website compete with the pros.
You may even find the sheer amount of tools overwhelming at first, but don't worry, you don't need to use everything all at once.
As we're primarily focusing on SEO, I'll cover that section in more detail, but you may want to explore the platform in more detail to discover the extra goodies.
So the dashboard is broken down into the following sections:
Domain Analytics

Overview
Organic Research
Backlinks
Advertising Research
PLA Research
Display Advertising
Traffic Analytics
Rankings
Keyword Gap
Charts

Keyword Analytics

Overview
Keyword Magic Tool
Keyword Manager
Ad History
Keyword Difficulty

Projects

On-Page SEO Checker
Position Tracking
Site Audit
Social Media Tracker
Social Media Poster
Brand Monitoring
Backlink Audit
Link Building
PPC Keyword tool
Ad Builder
Organic Traffic Insights
Content Analyzer

Marketing Insights

Traffic Analytics
Market Explorer
Traffic Rank

Gap Analysis

Keyword Gap
Backlink Gap
Bulk Analysis

Topic Research
SEO Content Template
SEO Writing Assistant
Lead Generation

Lead Generation Tool
Oppty (A beta tool to find new leads)

Listing Management
CPC Map
My Reports

Report List
Create custom PDF Report

Management
My Projects
Projects
Lead Generation Tool
Marketing Calendar
Notes
Like I said before, there's an awful lot on offer!
And, it doesn't end there.
There's even more if you wanna drill down into specific areas.
To make things a bit more confusing, some of this stuff repeats from the Dashboard menu, and some of it is tool-specific.
This doesn't need to be a concern as the Dashboard is more for looking at things from a higher perspective.
You can still do heaps for your site there, but I recommend to use the dropdown menu if you wanna really drill down into one area.
It's really there to give more structure and focus and to help organize the modules as they apply to each strategy.
I tend to look at it as a functional way to apply the SEMrush tools in a coherent manner, depending on your marketing goals.
It's there to help you use the platform to maximum efficiency, no matter what your use case.
It's basically like using a swiss army knife for camping or home repairs. Same tool, different uses.
Wanna use SEMrush mostly for SEO?
Then use that section.
PPC ads?
Then work with the advertising toolkit.
This helps to filter out any distracting elements of the platform which may get in the way otherwise.
If you're in any doubt, use the Dashboard first to get a feel for how everything works, and then later on start to get more specific as your confidence using SEMrush grows.
Lots of these features are also new or in beta, so may be subject to change at a future date.
So what can this behemoth actually do?
Well, as you might expect, the answer is lots. And lots. And lots.
How to Use SEMrush for SEO
As we discussed earlier, SEMrush is packed with useful features that make it easy to find relevant and strong keywords that do not necessarily have as much competition.
However, there are a lot of other modules that we just need to further elucidate which will bring you lots of joy while you work on your SEO.
Keyword Magic Tool
Let's jump right in at the crowning glory of SEMrush: The Keyword Magic Tool.
SEMrush has made it fairly easy even for those on the lazy side to find relevant keywords by offering a tool called Keyword Magic.
This is a database of over 20B+ keywords, with 20M+ ideas for a single keyword across 118 GEO databases.
It gives you the opportunity to get statistics in the form of search volumes, the difficulty and the competition for a certain keyword with the click of a button, SERP functions, the cost of each click and much more.
It's great for finding low volume keywords, as well as new keyword opportunities.
Once you enter a keyword and click search you'll see the number of matches for any given keyword that the website has rankings on Google.
Note: This only applies to the first 100 results displayed in Google, no longer, but that's good enough in my book!
Once you have identified the keywords that you wish to explore further, you can add them to a list that you can name whatever you want. As you will note, you will also be able to filter these keywords based on the following:
Broad Match
Phrase Match
Exact Match
Related

Site Audit
This feature is really popular not only to gather all the info and actions needed for any website but also if you need to generate automatic SEO reports on your clients' behalf.
It simply gathers together all the elements and variables that you brainstormed and then presents them in a visually appealing design that won't fail to impress your clients.
You also have the opportunity to add the company's logo to make it all look even more professional and appealing.
These reports can be exported in both PDF and XLS formats.
In addition, there are currently 12 sub-modules, listed above, which you will need to set up manually.
It is up to you to decide which of these you need at the moment.
My experience says that you rarely need access to PPC Keyword Tool and Ad Builder as these are related to PPC, which is the opposite of the organic traffic we are looking for.
Why is it Important to Use SEMrush?
Constantly producing interesting content, combined with a large portion of creativity, is no easy task.
However, we rarely focus on how we intend to drive traffic to what we have produced.
For the most part our focus is entirely on the content itself, but promotional tactics can be just as important.
Even if we agree that the content you produce is of the highest quality and engaging to your readers interested we must not forget the importance of optimizing the content we spend so long creating.
The truth is that with most websites, only a fraction of the content tends to be responsible for driving most of the site's traffic.
In other words, if you don't plan every aspect of your content strategy you leave a lot to chance.
It's never wise to simply hit publish and hope that the content you publish will be shared by a larger website or go viral on social media.
While these scenarios are not entirely impossible, the chances are quite low for these to occur with little or no work by yourself.
That's why we recommend using SEMrush to find keywords that you can use to optimize your website content.
You can also plan out your content strategy, research competitor campaigns and create your own marketing calendar, giving you content every chance of success.
Ready to get started?
You can test SEMrush for 14 days completely free of charge through this link.
Which SEMrush Plan is Ideal for You?
There are currently three standard plans including a business plan.
Which of these suits you simply depends on your areas of use.
Let's look at each one of these and so you can assess which one best suits your needs.
Pro Plan
This plan is ideal for marketers, freelancers and SEO individuals who work with a limited budget. You have the opportunity to use 40+ different tools with this plan including where your competitors' traffic comes from. You can go a long way with the pro plan and have pretty free rein when it comes to discovering profitable keywords with low competition.
Guru Plan
Ideal for small businesses and growing SEO agencies. In addition to all the modules included in the Pro plan, you also have the opportunity to generate brander reports, access historical data, access to the Content Marketing Tools on SEMrush, and you'll have extended limits.
Business Plan
This is Ideal for larger SEO agencies, e-Commerce projects and websites with a larger online presence. In addition to all that is offered in the Guru plan, you also have the opportunity to use White label reports, full API access ( which simply means that you have the opportunity to create your own tools that you can create for your clients), extended limits and sharing options and Google Data Studio Integration.
Enterprise Plan
A tailor-made solution that combines the features and tools you feel you need to run your business. This is a tailored package for your specific needs that you can then use as you wish.
If we are to recommend a certain plan then we would choose the Pro plan to start with if you are an independent freelancer.
However, you can always start by evaluating SEMrush before deciding to subscribe to a particular plan.
SEMRush Pros
Massive amount of features;
Focus on different marketing goals;
Huge keyword database;
New features constantly being added;
Helpful grouping for different use cases.
SEMRush Cons
Can be a bit confusing for newbies who may get distracted by all the sub-menus;
It's insanely well priced for what everything offers, but it would be nice to see plans for specific tools.
Summary
We hope that you found this SEMrush review helpful and that it helped you discover the platform's many and equally amazing tools that you can use to optimize the content of your site.
In many ways, we've only just scratched the surface of everything you can do with SEMrush.
Look out for future reviews on how you can use it for specific use cases if you wanna know more.
SEMrush is just a tool and because of this, it can be used in countless ways.
It gives you the opportunity to create something beautiful, profitable and self-driving, but in the end, you are the "artist" and need to use your creativity, as well as intuition, to optimize your content according to your own use case and marketing goals.
Advertisement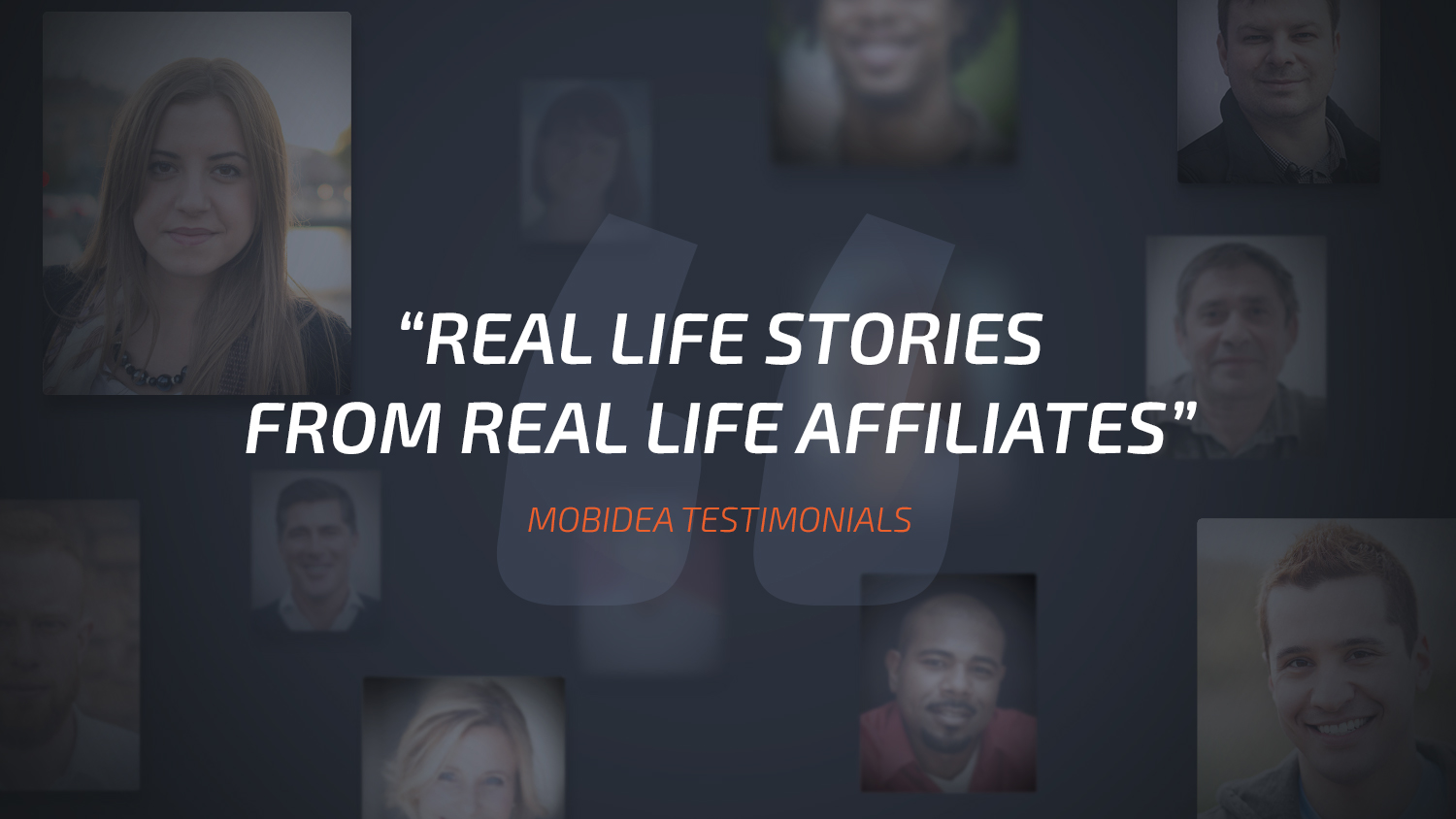 Interviews
Feel like listening to opinions of affiliates who've earned big and get paid every day? Check Mobidea's Testimonials right now!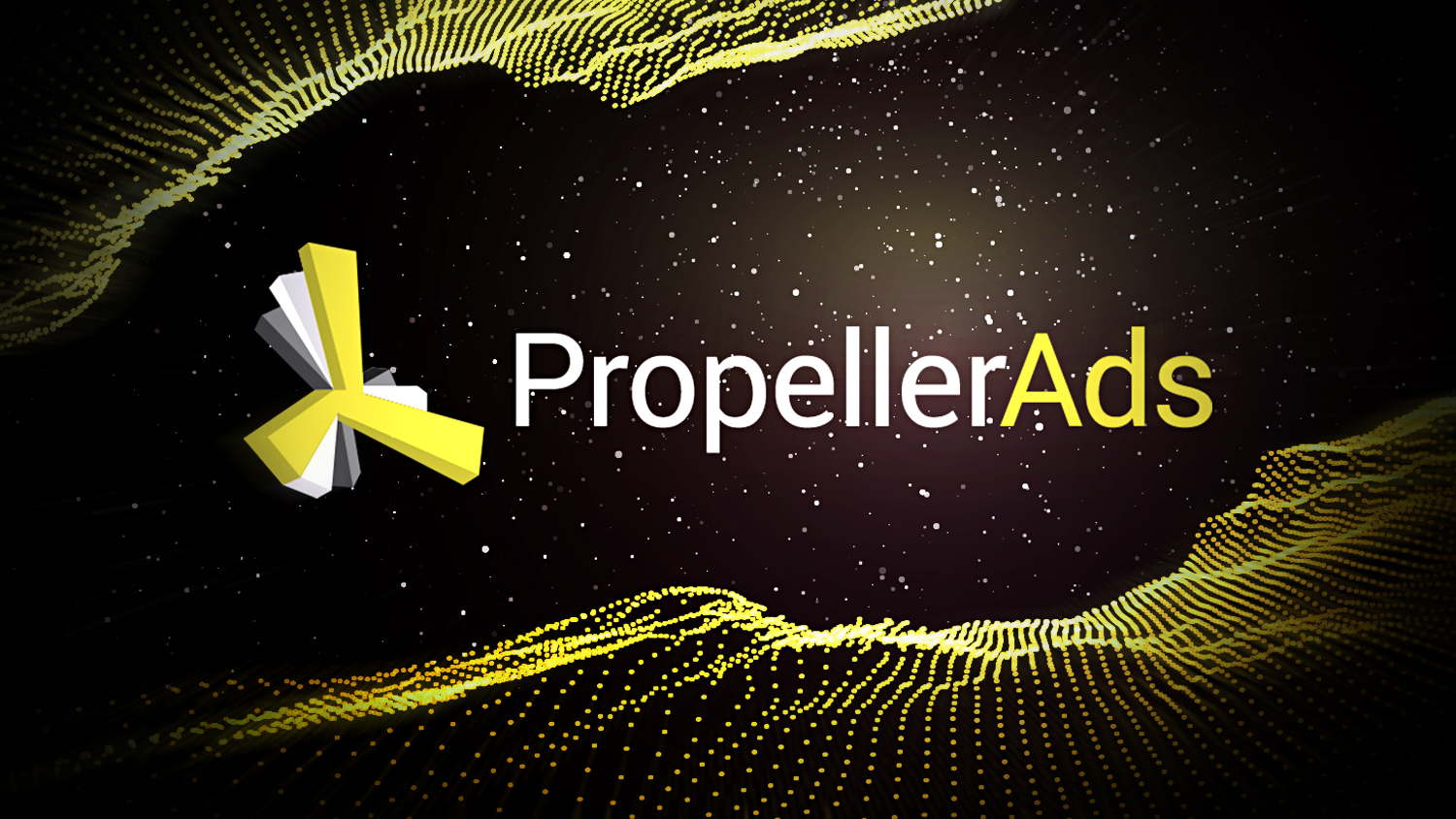 Ad Networks
This fantastic PropellerAds review is gonna show you how to explore a network that's remarkably famous for its pop traffic!
Ad Networks
Editor's note: Go2mobi is no longer available. Check this Go2mobi review and understand how to make money on Go2mobi like an expert!