SEO
Last updated on March 12, 2021
by
Adam White
5 min read
Advertisement

Introduction
Having built and sold at least 10 affiliate websites in the past 8 years, I understand the importance of using SEO to generate traffic.
You can truly build a completely automated business if you can get a steady flow of traffic from Google.
I have since founded SEOJet and, because of my commitment to the business, have moved on from owning my own affiliate sites.
Because SEOJet has so many users who own affiliate sites, I love to stay on top of what affiliate marketers are doing to be successful with SEO.
Around Christmas time I was trying to find a good drone to buy for my son as a present.
I went to Google and did a bunch of drone reviews related searches (ie "best drones with camera", "best rc drones", etc.)
I kept seeing one website (UAVCoach.com – an affiliate site) show up over and over again in the top 3.
Instead of looking at the actual drones, the geek in me really wanted to break down why this page was ranking so well for almost every search I did.
After some initial research, it immediately became clear which factors made this page standout.
In-Depth Content
The first thing that jumped out at me is the page has over 3000 words of content.
In fact, any blog post I write for my own site will typically have at least 2000 words of content.
Even so, you shouldn't just create long content and forget about quality. Indeed, your content must be high-quality at all times, so as to be appealing to people who want to learn something thoroughly.
The good folks at Single Grain have created an awesome article about this topic!
Again: Google loves meaty content and this guy that I'm analyzing has got it covered!
3000 words! It may sound like it's a lot.
But he was easily able to accomplish this by putting all of the drones he was reviewing on the same page.
This becomes an extremely easy strategy to implement.
So let's say for example that you are reviewing 10 sewing machines.
Each separate sewing machine review would need just 300 words of content and as long as you put the reviews all on the same page you've hit 3000 words.
But content by itself will not get you top rankings.
Yep, I said it. You can write ten thousand words of amazing content and still never rank.
Your awesome content needs to be validated with backlinks.
Super Organic Backlink Profile
As part of the backlink research we did for SEOJet, we looked at the anchor text profile for every #1 ranked website across all categories for each keyword we researched.
As we looked at all of these #1 ranked link profiles, we categorized every single link into one of 12 anchor text categories.
The 12 different anchor text categories:
page title: the anchor is the meta title of the page or the blog post title.
keywords: the anchor is an exact match keyword
natural: the anchor has no reference to any keyword or brand
full URL: the full URL of the page being linked to is the anchor text
keywords plus: the anchor contains the keyword plus other words
partial keywords: the anchor has part of a targeted key phrase
brand: the anchor is the brand name
brand plus keywords: the anchor is the brand name plus a keyword
WebsiteName.com: the anchor is the URL written like WebsiteName.com
no text: the anchor has no text, usually from an image
home URL: the anchor is the home URL even if the link to the page is a subpage.
URL with wwws: the anchor is the URL written without the "http://"
We recognized that every anchor in existence can fit into one of these 12 categories.
According to our research, on average, a typical #1 ranked site will have this breakdown of anchors:
page title – 25.17%
keywords – 19.41%
natural – 16.60%
full URL – 10.58%
keywords plus – 6.84%
partial keywords – 7.44%
brand – 5.39%
brand plus keywords – 2.69%
WebsiteName.com – 2.54%
no text – 1.72%
home URL – 1.05%
URL with www – 0.56%
So if we just look at the "Full URL" anchor text category as an example, it has a percentage of 10.58%. This means that, on average, #1 ranked pages used the full URL as their anchor text in 10% of the links that pointed to that page.
You can also see that these anchor categories are listed in order from most often occurring to least often.
(To learn more about the 12 categories and the rest of the backlink research we did, visit this blog post)
Here is where the top ranked drone affiliate reviews page fell in these anchor text categories (the ranked page had 58 links pointing to it):
page title – 31.03%
keywords – 27.59%
natural – 13.79%
full URL – 13.79%
keywords plus – 8.62%
WebsiteName.comm – 3.45%
brand – 1.72%
partial keywords – 0%
brand plus keywords – 0%
no text – 0%
home URL – 0%
URL with wwws – 0%
As you can see from the above data, the drone affiliate site had the same top 5 anchor text categories (which make up 80% of the anchor text distribution) in order compared to what we found across all #1 ranked link profiles.
Just a quick note on UAVCoach's link profile: he built exact match links for 9 different keywords. So if you look at one keyword by itself it only showed up as the anchor text 3% of the time.
The fact of the matter is they have built an extremely natural anchor text profile and that – coupled with 3000+ words of good content – makes for SEO magic.
Brand Trust With Google
Another big factor that comes into play with the SEO on this site is how well he has built trust with Google.
Google loves brands. Google ranks brands.
If you look at what the average brand has for a home page anchor text profile, it is about 80%-90% branded, URL or natural anchor texts.
Brands don't target key phrases on their home page.
So if you want Google to trust your brand, you shouldn't either.
This drone affiliate site has 148 links (unique domains) pointing to their home page and this is the anchor text breakdown for the home page:
brand – 37.84%
full URL – 31.76%
WebsiteName.com – 4.19%
natural – 9.46%
brand plus keyword – 3.38%
URL with wwws – 2.03%
keyword plus – 0.68%
partial keyword – 0.68%
As you can see from the data above, 95% of their home page links have absolutely zero reference to keywords.
85% of the home page links are either the brand name or some form of the URL as the anchor text.
As you look at the home page link profile of major brands they will mirror these percentages very closely.
This is what your home page backlink profile should look like and where most SEOs get off course.
Conclusion
If you want pages to rank, create a ton of awesome content (not spun content). Then build links to those pages in a way that looks natural to Google.
Our research shows this strategy will not only produce amazing rankings, but it will also help you get top rankings with fewer links.
Build trust with Google. Build branded and URL links to your home page. Then your other pages where you target key phrases will have a much easier time ranking well.
And don't worry, my son got a highly rated drone for Christmas.
Advertisement

Adam White
Founder of SEOJet
More articles from Adam White
Guest Author: Adam White founded SEOJet.net. This is a platform which allows you to manage backlinks and it's used by agencies and marketers alike. Adam is a true SEO master, having started to dedicate his life to this craft in 2002. He has helped more than 300 businesses during these 15 successful years. Directing movies and writing are two of Adam's passions. He's a citizen of the great state of Arizona, where he lives with his wife and 6 children.
Guides & Tutorials
This is the last installment of our 5-part media buying mistakes series so it's time to read and hone your affiliate marketing skills!
SEO
Check these wicked SEO first steps for new webmasters and create a super profitable website like a master who earns money faster!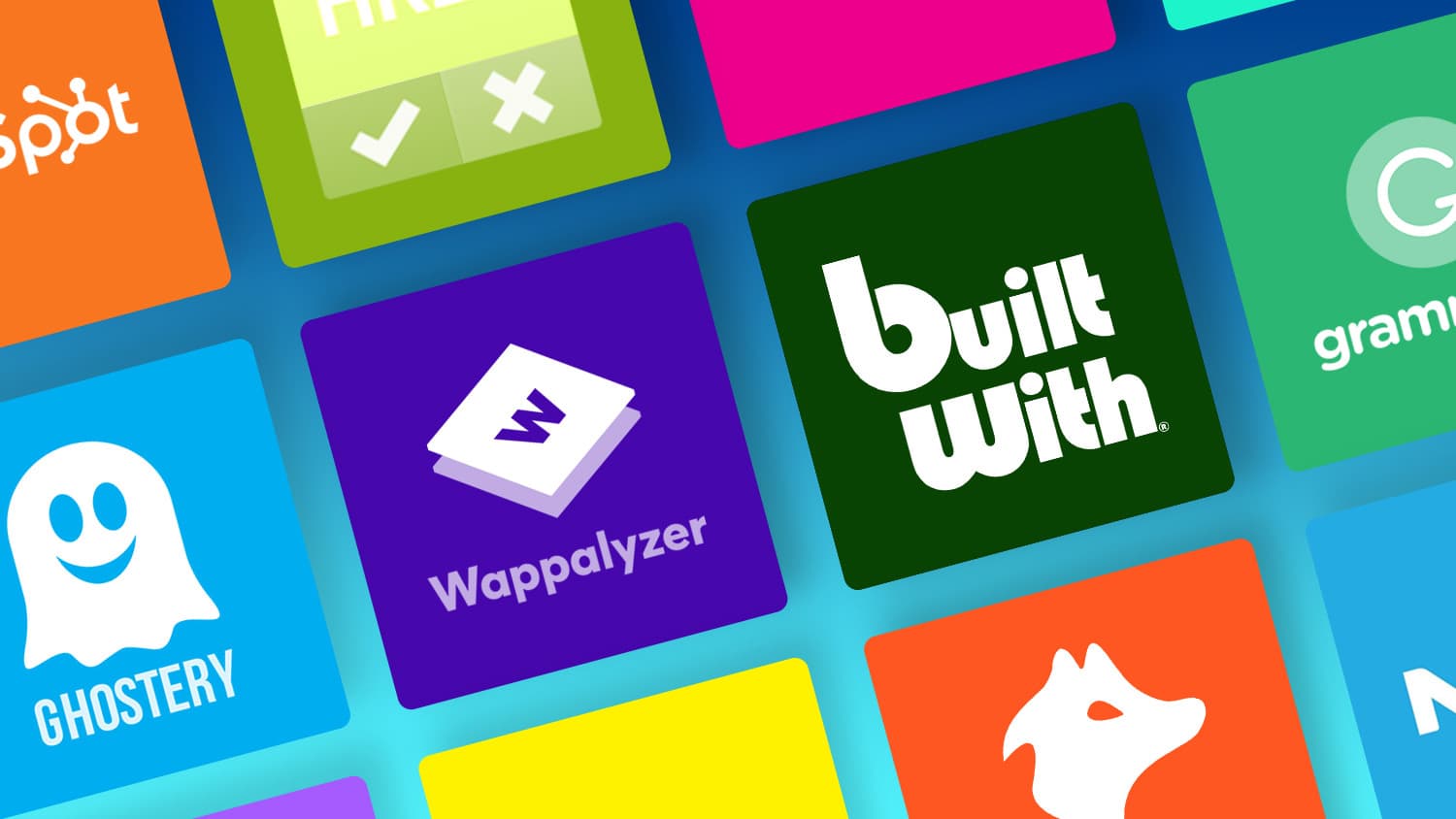 SEO
These SEO Chrome extensions to make your work easier are gonna be everything you'll ever need to make your SEO game become the best of all time!