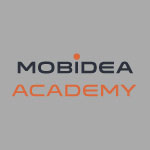 Semrush 14-Day Free Trial Coupon
Get a Free Semrush 14-day trial now of their Guru plan!
Semrush is a mighty powerful tool for SEO that everyone should explore right away!
With Semrush, you get the data you'll need to create the best content possible and to make sure your advertising strategies are thoroughly optimized!
Semrush provides its users with phenomenally informative analytics reports for them to really be able to get remarkable insights about online advertising strategies, paid and organic search, and also link building.
Normal free trial duration: 7 days
Mobidea's exclusive free trial duration: 14 days of Semrush Pro plan
Just click the Claim This Deal button below and claim your free 14-day trial!