Guides & Tutorials
Last updated on May 8, 2018
by
Zac Johnson
6 min read
Advertisement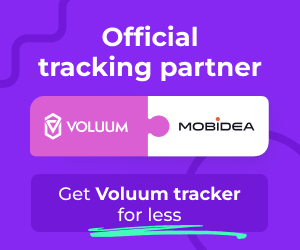 Introduction
When you started to read the title of this article, you probably had a few different thoughts in your head.
The first one was that I was gonna help you understand how to start a successful blog, probably showing you a bunch of successful blogs as inspiration.
Another thought?
You probably think you know how to create a successful blog and that a blog is easy to start, so it must be easy to create a six-figure business with a blog.
If that's the case, you're only half correct.
A blog is extremely easy to create, and extremely affordable too.
Bearing that in mind, there are also more than 300 million blogs on the internet today.
And now think for a moment.
Guess how many are actually making money?
Not many.
Bearing all of that in mind, this reference guide is going to walk you through the three major pain points of creating not only a successful and profitable blog but also one that can generate six figures per year in the process.
Before we even get started, the most important thing for you to remember throughout this guide and while creating and maintaining your blog is this:
If you want to make money with a blog, you need to treat it like a real business.
No one is going to create a blog, spend $5 a month on hosting and make a million dollars.
Check Mobidea's Special Hosting Deals on Bluehost and HostGator!
Blogging is a tough business.
It doesn't only need drive and determination.
You can't just do things half-way and expect results.
It's just not going to happen.
In order to make money blogging, you need to have a real business model, which is what I'm now going to walk you through.
It's time for you to get to understand how blogging helps your business and how to create a blog that generates a lot of revenues.
Ready to learn with me and craft one of the best business blogs around?
Wanna take blogging for business to a whole new level?
Then come with me!
I'm gonna teach you how to start a blog business and how to have a successful blog!
Step 1: Know Your Niche, Know Your Audience
Wanna know how to start a blog for your business?
Read up!
The success of your blog or website is pre-planned even before your site goes live.
You really need to create a blog business plan you can trust.
Just like any other business, there's a lot of work and preparation that must be done before getting started.
While you won't need to hire staff, get a franchise license, or even hold inventory, you'll need to come up with a blog and business model that makes sense.
In the world of content creation and blogging, this is known as niche marketing.
The more niche focused your site and content are, the easier it'll be for you to find success, target your audience, promote your content, and make money in the process.
Even if you think you have a niche topic, think again.
It's probably not niche enough.
Check my make money blogging guide and you'll see how I walk through the process of going from a generic topic like "basketball", to "basketball skills training", and then "basketball jump training shoes".
Guess which of the three users navigating search engines knows exactly what they're looking for when they type those keywords?
And guess which one of these keywords is more likely to be written by a user who'll buy on a website or blog that provides them with the best content or guidance possible?
"Basketball jump training shoes" of course!
To see more resources and get more guidance on this process, check out this article I wrote on three ways to make money with a niche-focused blog.
Want to check another step that's gonna help you when writing a blog for your business?
Keep reading!
Step 2: Content Creation with a Call-to-Action
"How to blog for your business?"
Follow this step!
After deciding on a winning niche market, it's then time for you to think about the content you're going to create.
This is where a lot of bloggers and site owners go wrong.
Content creation is great, but without a call-to-action and a monetization method, it's just more content to clutter up the internet.
The truth is that your site really only needs to have 5-10 pages of content to be successful.
However, it's extremely important to make sure all of those pages showcase very long content that's better than the content provided by your competitors.
The pages of your website should also be working as a sales funnel or sales page for whatever it is you're promoting.
Going back to the example about "basketball jump training shoes", there's only so much you can say about the topic, but there are many things people are searching for before actually investing in a pair of athletic training shoes or even a jump training course.
I'm referring to detailed guides that cover such topics as how to jump higher, how to dunk a basketball, best shoes for jump training, or best exercises to jump higher.
These will all target the right audience.
What to do?
You just need to make sure a Call-to-Action is built within your content so visitors aren't reading your content and then just leaving your site.
If you think the "basketball jump training" idea is a bad example and there's no way to make six-figures with such a topic, think again!
Some of the best-selling products on ClickBank are for jump training programs and online courses that are generating that much money each and every month.
Step 3: Promotion, Promotion, Promotion!
We have the niche focus for our site.
We've also created evergreen content that has a built-in Call-to-Action.
We are the masters of blogging as a business.
Now, what?
It's time to focus on the most important part yet:
Content promotion!
As mentioned earlier, there are more than 300 million blogs on the internet today and more than a billion active websites in total.
That means there's a whole world of content out there being created daily, all for your site to compete against.
Most sites are just "creating content" and not putting in the necessary promotion.
If you want to find success with blogging, you need to rank in the search results.
Moreover, you need to get a lot of targeted traffic to your site.
Here's a list of some of the best ways to get more traffic to your site and improve your search rankings in the process:
Creating unique infographics
Blog commenting on other sites
Guest blogging
Social media sharing
Starting a podcast
Interviewing other bloggers
Starting a YouTube video channel
Going live with your own site mailing list
Engaging in Facebook Groups related with your site
I can't stress this enough:
Don't think it's going to be fast or easy to find success and profits with content creation and building a blog-based business.
It's also not going to cost you a lot of money in the process, though.
I was able to create a website that generated over $800,000 in profit in just a few months' time (with no paid advertising), even though it's rare for someone to experience these big wins.
However, the long-term business model that I laid out for you above still works today.
If you follow it correctly, you'll see the results.
Bonus Step: Paid Traffic and Lead Generation
Wanna get paid for traffic to your website?
Read up, then!
Now that I left you with a sour taste in your mouth about how you're gonna fail to make millions overnight and will actually need to put some time, work and effort into this, I'll give you another big tip:
If you want to make money online, you really need to spend money in the process.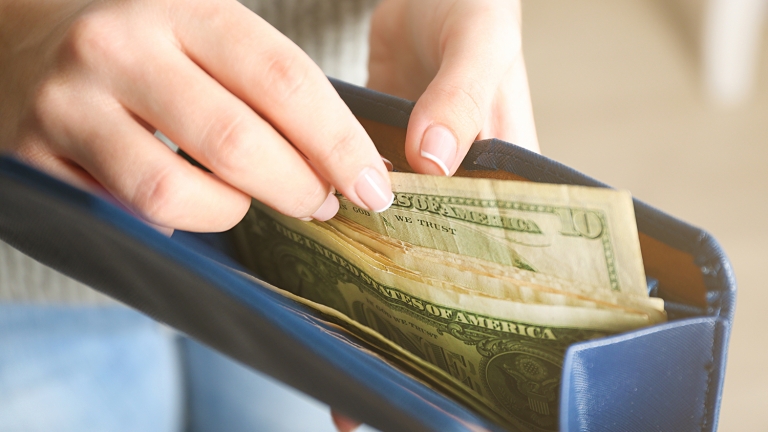 This is especially true if you don't want to sit around and wait for the search engines to index your site, while also waiting for it to grow in authority so it can rank against the competition.
When you have money to play with, you can then start looking at paid traffic, at how to get paid for traffic on a website, and you'll also need to know how to use lead generation to increase your revenue.
This can still work well even with the basketball training concept mentioned above.
Simply target the same audience you always had in mind, but go after paid keywords, demographic audiences through Facebook Ads and also media buying on other sites to send traffic to a sales funnel or autoresponder series.
To explode this method and earnings even further, after you've found success with sending leads and sales to an affiliate program, you should then start to consider your options with creating a unique product and course of service of your own.
This way, you're getting 100% of the earnings.
After all, you've already built the platform and have the audience.
Why not keep it for yourself and build up what you have?
Conclusion
This is how you take blogging for a business to a whole new arena.
Follow these steps and always focus on the end goal of providing value and monetizing the audience coming to your site.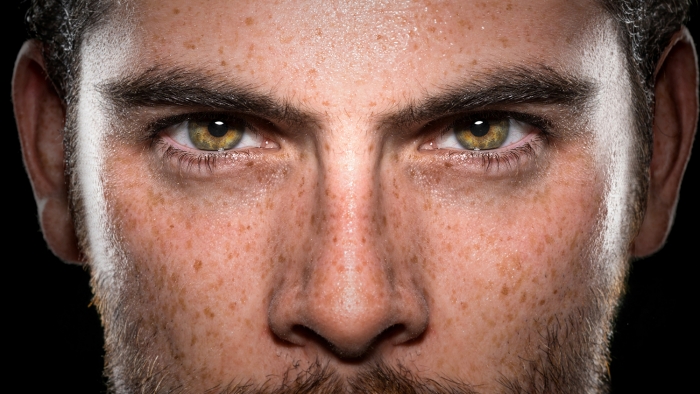 What's gonna happen, you ask?
You'll find success in the world of online marketing and blogging.
Why?
Because you effectively know how to make a successful blog, how to use a blog for business, and how to really earn big doing it!
See also:
Advertisement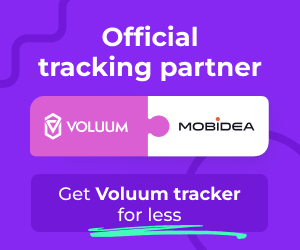 Zac Johnson
Professional Blogger at Blogging.org
More articles from Zac Johnson
Zac Johnson is a popular entrepreneur and affiliate marketing expert. The man behind zacjohnson.com, he's been making money in the online realm for more than 20 years now and is crazy about making sure you can do the same! He really is an entrepreneur to be reckoned with so you should definitely check what he's been up to lately!
Guides & Tutorials
Understand which are the 5 best alternatives to Facebook Ads and get to explore some brutally effective new traffic sources in 2018!
Best Picks
This insanely hot list of the top affiliate marketing forums of all time is gonna allow you to do your research and become an affiliate marketing pro!
Interviews
Alexey Veselov is a super affiliate who's packing a great deal of online marketing knowledge which means you can't miss this Affiliate World Asia Interview!