Trackers
Last updated on September 15, 2022
by
Jairene Cruz
15 min read
Advertisement

If you want to get new customers into your business, you need to utilize a diverse marketing plan.
Aside from various digital and offline marketing strategies, there is one more marketing style that you can use to help cover all your bases: partner marketing through affiliates, referrals, and influencers.
Partner marketing is a type of online marketing where a business rewards people or partner companies for each customer or sale brought by their own marketing efforts.
In other words, you pay someone to promote your product or service, and they get paid every time someone buys it as a result of their promotion.
If you're looking for a comprehensive partner marketing platform that will make it easy to manage your affiliate relationships, then you should definitely check out Tapfiliate.
This platform is packed with features that will make it easy to manage new partners, track clicks and sales, and payout commissions.
In this review, we'll take a closer look at what makes Tapfiliate such an impressive tool for managing your performance marketing efforts and how you can get started in using it.
What is Tapfiliate?
Tapfiliate is a comprehensive performance marketing platform that allows businesses to manage their affiliate relationships, track clicks and sales for each affiliate, and send payments for commissions. With this tool, you'll be able to keep track of essential performance indicators and get actionable insights that will help you increase your business revenue.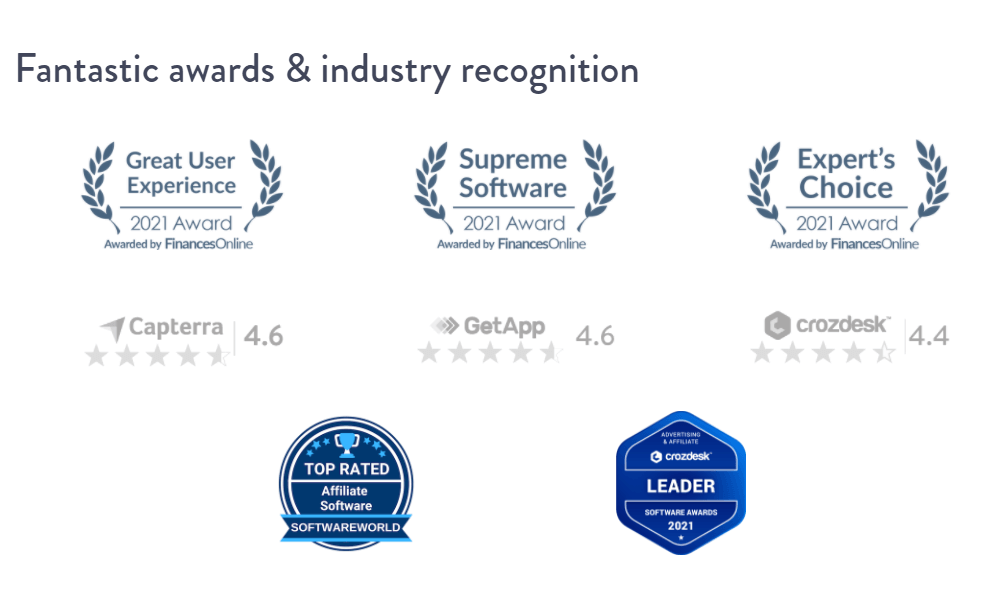 The platform has been designed from the ground up to make it easy for businesses of all sizes to get started with CPA affiliate marketing. The company was founded in 2014 and is currently headquartered in Amsterdam.
Tapfiliate Features
To help you evaluate if this platform is right for you, let us discuss some of Tapfiliate's key features.
Branded Affiliate Dashboard and Links
Branding is important for a business to establish professionalism and authority. It also avoids confusing affiliates about which company they are working with.
With Tapfiliate, you can create branded sign-up pages for your affiliate program, complete with your logo, brand colors, and an outline of your unique commission structure. You can also customize fields in the sign-up form and you can gather additional information about your prospective partner referrers that is specific to your affiliate program.
The branding is also consistent inside your dashboard so that your affiliate will not be mistaken about which company dashboard they are viewing at the moment. Even the affiliate and referral links are branded with your website domain name.
On top of this, you can even create emails with your business's distinct branding style.
Track Affiliate Performance Anytime, Anywhere
You can tap into Tapfiliate's powerful reporting capabilities. Their intuitive dashboards provide you with a quick overview of how your program is working at any moment so you can make data-driven decisions about your performance marketing strategy.
Its filters and segmentation options allow you to drill down to even the smallest data, helping you examine the performance of different affiliates, landing pages, and assets side-by-side.
You will get real-time notifications when users click on affiliate links, make purchases, join waiting lists, sign up for free trials or subscriptions, fill out contact forms, and more.
That way, you won't miss any important leads that come from affiliate referrals! And if you happen to see an uptick in conversions during certain times of the day (say between 11 am to 12 noon), then you'll know what time is best to reach out to your prospects.
Want to know how your program is doing in different browser/OS environments? No problem. With Tapfiliate, sorting through your metadata is a breeze – and exporting data is easy too.
Reporting happens in real-time so you can evaluate data as they come in. This is also important for affiliates who want to see how their traffic is performing live.
Manage Marketing Materials
Tapfiliate allows you to centralize all your marketing materials to make sure every asset is available and easily accessible for your affiliate partners.
You can upload banner ads, text links, text ads, unique coupon codes, product feeds, Youtube and Vimeo videos, and even Tweets that affiliates can use in their own promotions.
Tapfiliate will record the number of conversions and conversion amount on each asset so you'll have an accurate idea of what's working and what's not.
Product Feed
The product feed allows you to provide your affiliates with relevant information about your products and services. Aside from information about product properties (such as product name, description, size, price, etc.), affiliates can automatically be updated on the product's availability. This helps prevent overselling a product without the need to manually inform your affiliates.
Deep Links
With Tapfiliate, you can create deep links to specific products or pages on your website instead of just the homepage. This is a great way to allow affiliates to send traffic directly to the product they are promoting, or you can even send them straight to the purchase page. Deep linking increases conversion rates.
Create Customized Commission Structures
Commission structures are an important part of any affiliate marketing program. They need to be attractive enough that potential affiliates will want to sign up but also fair so that everyone involved will be making a profit.
Tapfiliate offers a lot of flexibility when it comes to creating customized commission structures. You can set commission rates for different actions (CPI or CPA, revenue sharing for subscriptions or sales, etc.), or you can create a custom structure altogether, such as hybrid commissions.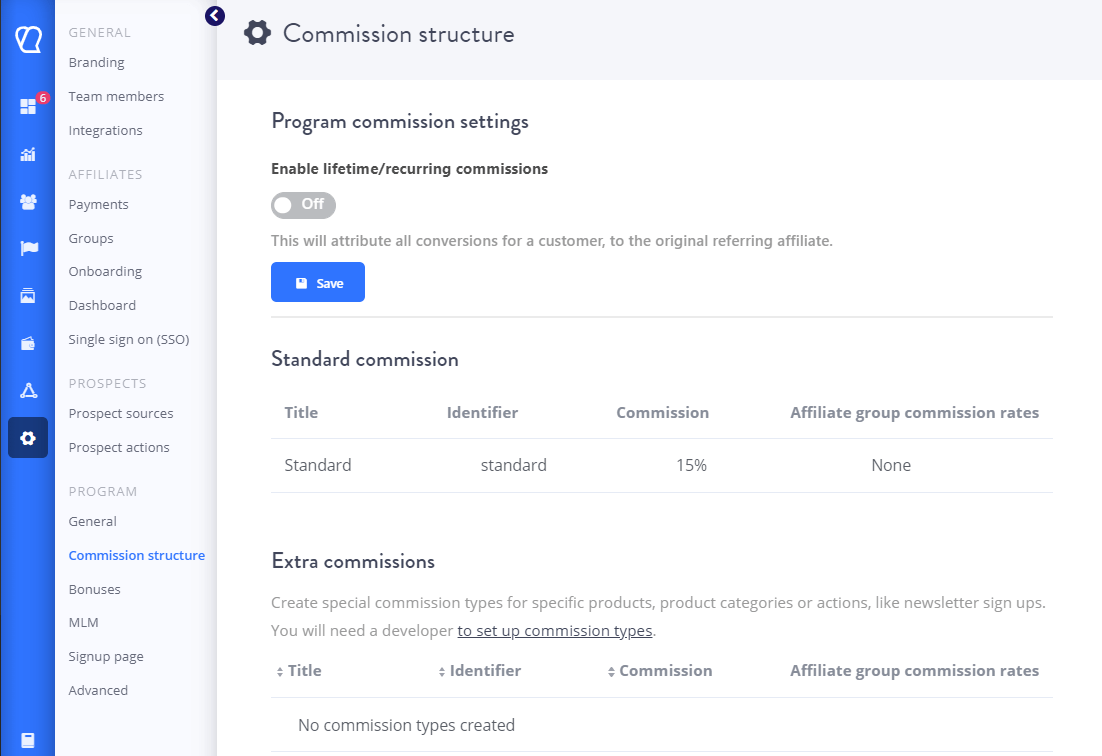 There are several commission arrangements you can choose from, and these are:
1. Based on the fee structure
You can set fixed or percentage-based commissions. With fixed commissions, affiliates are paid a flat fee, regardless of the cost of sale. This is good for generating leads.
Percentage-based commissions, of course, mean the affiliate receives a share of the revenue. This is great for affiliates who can encourage new customers to increase their purchases or buy a more expensive product or subscription plan.
2. Based on commission frequency
This system allows you to pay affiliates on a one-time or recurring basis. If you know your customer's average lifetime value, you can set a one-time fee for every new customer that an affiliate brings in.
Recurring commissions are great for subscription-based businesses and if affiliates can influence users/customers to continue with their subscription for a long time.
This also encourages affiliates to deliver high-quality traffic as their long-term earnings depend on it.
3. Based on product or category
Whether fixed or revenue sharing, whether one-time or recurring, you can set commissions based on specific products or services in your lineup. You can combine any of the commission structures mentioned above to come up with an ideal payout for your referrers.
You also have the option to assign different commission rates to each affiliate or even give them bonuses for surpassing certain milestones. This gives your affiliates the opportunity to really shine and encourages friendly competition among them.
Finally, you can create affiliate tiers so affiliates that perform better can get better rates. You can likewise provide performance bonuses based on sales amount or number of leads.
The possibilities are endless when it comes to encouraging affiliates to send more business your way!
Easy Integrations with Other Marketing Platforms
Integrating with other marketing platforms is a breeze with Tapfiliate. You can import leads from your favorite email service provider, for example, or add tracking pixels to your website so you can monitor traffic and conversions. This way, you can get an accurate picture of how well your affiliate program is performing without having to juggle multiple different software programs.
They have over 30 direct integrations with the most popular eCommerce platforms and SaaS services. So whether you're on Shopify, WooCommerce, Ecwid, WordPress, or Wix, Tapfiliate has you covered. You can also link your favorite payment platforms such as Paypal, Stripe, Chargebee, PayWhirl, and more.
If these are not enough, you can even add Tapfiliate to custom websites by adding a few lines of Javascript code.
Their setup is quite straightforward and usually doesn't require specific technical skills. Guiding manuals and webinars are available if you need help getting started.
But that's not all: if you use Zapier, you can connect Tapfiliate to over 1,500 business applications. The Tapfiliate page in Zapier lists down dozens upon dozens of pre-made zaps so you can automate your business workflow.
Customer Support
Tapfiliate has a Knowledge Base section where you can find guides and tutorials to help solve common issues that might arise. The guides are pretty easy to follow, too.
They also have a support team available via live chat or email if you need more specialized assistance. The live chat is available 24 hours a day, five days a week. They respond within a few minutes to a few hours (depending on the urgency) when messaged during business days, but will reply the next business day when messaged on a weekend.
Priority Support service is provided to businesses that opt for their Enterprise Plan.
Handsfree Affiliate Onboarding
You can invite your affiliates to join through a custom sign-up page. This way, you won't have to worry about manually adding new affiliates, which is really convenient, especially for companies with a large network of affiliates.
After signing up, affiliates will automatically get a welcome message that also provides instructions on how they can start promoting your business right away.
Upon logging in, the affiliate will be given a step-by-step run-through on how the dashboard works, where to find links and assets, how to check their stats, and more. It's as easy as that!
The affiliate dashboard is pretty self-explanatory anyway, so new and seasoned affiliates will not have any issues navigating it and finding what they need.
Simple Affiliate Payment Process
While not automated, paying your affiliates for the commissions they earned can be done in a few easy steps:
Go to the Balances tab;
Define the minimum balance required for an affiliate to receive payment;
Select the date that commissions occurred (this means you will be paying commissions that occurred on or before your selected date);
Click on Settle all balances.
Once this is done, Tapfiliate will initiate the download of the payment files in CSV file format. You will then have to upload this file to your payment processor (such as Paypal) to actually send the payments.
You also have the option to manually approve commissions in case you want to check whether the affiliate's traffic is of high quality first. This gives you more control over your affiliate program and helps avoid any fraudulent activities.
Getting Started with Tapfiliate
It's not that hard to get your affiliate program up and running with Tapfilliate. You can finish setting everything up in a few hours so you can start your partner program the next day.
Here are the steps to help you get started.
1. Sign Up
Sign up for a Tapfiliate account. They offer a 14-day free trial, so you can test out their platform first before making any payment commitments. You will be asked for your credit card information, but it will not be charged right away.
You will also be asked to name a subdomain that you'll be using under the platform. Best to use your business name here.
2. Edit Affiliate Program Details
Go to the Settings tab and edit your affiliate program details — set custom commission rates, define cookie duration, create custom fields, make your sign-up page unique, and more. You can enable or disable certain features such as tracking pixels and email notifications here.
You can also change your affiliate portal's language. The six supported languages are Dutch, English, French, German, Portuguese (Brazilian), and Spanish. The administrative portal is only available in English, though.
3. Create or Upload Assets
Create links and other marketing assets (banners) that affiliates will use to promote your business on social media platforms like Facebook or Instagram; website pages; blog posts; newsletters; etc.
It's easy to do this by uploading the images and linking them to your website or landing pages. You can also add custom targeting rules for each link or banner, so affiliates or audiences will only see links that are relevant to their location, interests, or other demographics.
4. Add Affiliates
Add affiliates through the Affiliates tab or by sharing your customizable sign-up link with them directly. You can also bulk upload a list of people and their corresponding email addresses so the system can automatically send them an invitation to become an affiliate.
To gain more publishers, you can also encourage your current customers to refer other people to your business in exchange for a commission or freebies. And don't forget to add an affiliate page on your website and incorporate Tapfiliate into it.
5. Manage Affiliate Activity
Once your affiliate program is up and running, you can track their activity and performance from the Reports tab. This will help you see which affiliates are performing well and need more attention or monitor those who might be causing problems with fraudulent activities.
Tapfiliate Plans and Pricing
Tapfiliate has two main plans you can choose from, and these are the Essential and the Pro Plans.
Essential Plan
Priced at $89 per month, this plan can accommodate up to 200,000 clicks per month with an overage fee of $0.45 per 1,000 clicks.
It includes all the basic features needed to run your affiliate program and manage affiliates, such as the following:
1,000 Affiliates (with an overage fee of $0.70 per affiliate)
75,000 conversions (also with an overage fee of $0.70 per conversion)
Two team members
Data Export Capability
Advanced Affiliate Linking
Multi-Currency & Language Support
Real-Time Tracking (Clicks and Conversions)
Dynamic Commission Rates & Rules
Pro Plan
Priced at $149 per month, this plan is ideal for companies with a large number of potential customers who are likely to generate more than 200,000 clicks every month.
The Pro Plan includes everything in Essential but with additional features like:
Bonus incentives for affiliates
Custom domain
Custom affiliate onboarding
Account limits are also increased to the following:
Up to 500,000 clicks (with an overage of $0.35 per 1,000 clicks)
10,000 affiliates
25,000 conversions
The overage fee for affiliates and conversions is $0.60 per instance.
If you think you'll be using the platform so much more than what is indicated in the Pro Plan, you can opt for the Enterprise Plan, which is available for custom pricing.
Final Thoughts on Tapfiliate
It's important to keep in mind that not all affiliate marketing platforms are created equal. Some offer more features than others, some are more difficult to use, and some are simply outdated.
Overall, Tapfiliate is an excellent affiliate marketing platform as it has a wide range of features and integrations, making it easy to connect with other platforms and automate the process.
Their onboarding system is very user-friendly, so affiliates can start promoting your business right away. And if you need help tracking conversions or want to add Tapfiliate to custom websites, they have got you covered!
If you're looking for an affiliate marketing platform that offers a wide range of features and is easy enough for anyone to use, then Tapfiliate is definitely worth checking out.
Advertisement

Trackers
Do you want to create a successful affiliate program? Check our Affise review and get to know the fastest growing affiliate software in the industry.
Trackers
Read our in-depth RedTrack review and get to know one of the most powerful ad trackers we've seen so far.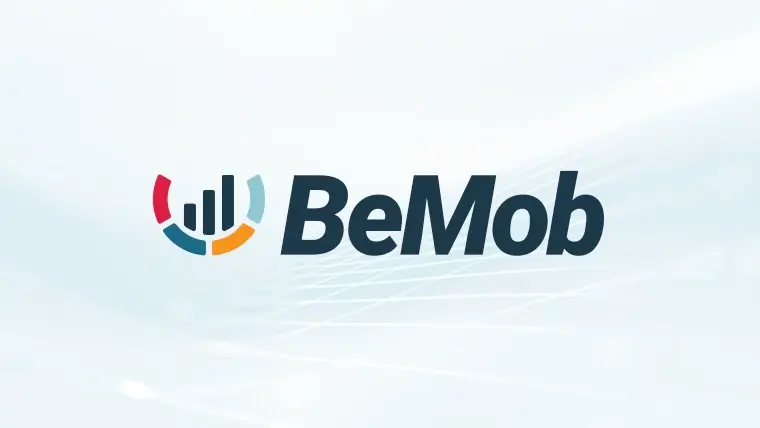 Trackers
This BeMob review drills down every single feature, setting, pros, and cons.