Advertisement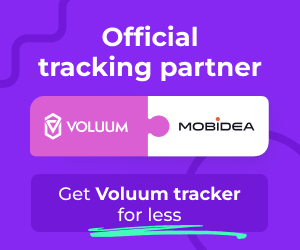 Introduction
Not long ago, blockchain was no more than a vague concept lost in the midst of all the cryptocurrency news and the lists of cryptocurrency prices.
Indeed, it was clear that only a small group of individuals with a technical background could possibly attempt to understand what blockchain was all about. However, recent advancements in its applications have allowed more and more people to see its tremendous potential.
In 2017, blockchain technology, especially in the form of Bitcoin and other cryptocurrencies, became a part of the collective consciousness.
Everyone knows what is cryptocurrency, what is a cryptocurrency exchange, and how this technology can impact the world we live in.
Even so, it seems clear that the public perception of everything related to blockchain is still controversial. There have been lots of debates about whether we're entering the new blockchain era. Others are all about deciding whether or not the crypto craze is going to end with something similar to a dot.com crash, which means investing in cryptocurrency is a risk only cryptocurrency charts aficionados are willing to take.
The ups and downs of cryptocurrencies as well as its media-disseminated scandals and success stories go hand in hand. This means hysteria is quickly turning into a panic.
In fact, it's almost impossible to accurately predict who will be right in the end.
In this article, I will give you an overview of the current state of this market niche, the main traffic sources, and the main opportunities advertisers could take advantage of.
Reaching a Niche Audience & the Fear of a Bitcoin Bubble
When we refer to crypto and crypto traffic we have to take the specificity of the audience that's passionate about blockchain technologies into account. I'm pretty sure you've heard about crypto-evangelists, crypto-miners, crypto-traders, crypto-architects and so on.
Who are all these people?
A little throwback to clear the air:
Just a few years ago, the public didn't take crypto seriously, supposing that it was just another buzzword thrown around while discussing things like AI and IoT. Back then, only a small group of enthusiasts and early adopters was actually able to understand the complex process behind Bitcoin mining.
Things changed rapidly when the Bitcoin price skyrocketed beyond $1000 and further, attracting traders and investors. Following the trend, more and more people rushed to purchase Bitcoin – the top cryptocurrency – and the other emerging cryptocurrencies. Coupled with the constant media coverage, these factors pushed the prices to new heights.
Meanwhile, economic experts are alarmed.
Why?
Because they are telling us that they are seeing the symptoms of what's known as the typical bubble. 2018 started with a series of bankruptcies and scam exposures.
In February, the crypto market was already 50% down from the incredible heights of January.
But wait:
What does all that mean for an advertiser who's looking to buy crypto traffic?
If we set the hype aside, it would become obvious that the audience who's proficient in crypto and – more importantly – who's actually investing in crypto, is super small. That makes reaching this audience both a challenging task and a rewarding feat at the same time.
Let's take a closer look at businesses which are now interested in crypto traffic.
Crypto Trading and Crypto Gambling
Last year was not an easy year for binary options and the forex industry. The rise of cryptocurrencies became a breath of fresh air for many brokers, since a lot of people saw promising investment opportunities in volatile crypto markets. This allows brokers to attract new traders and keep existing ones by adding cryptocurrencies to the list of traditional tradable assets. New angles for forex and binary offers are often referred to as crypto trading offers.
There are a lot of articles that explain how binary and forex offers and their affiliation programs work.
Another growing market is crypto gambling.
This is an umbrella term for casinos, sports betting and lotteries, slot games and poker rooms which allow digital cryptocurrencies. The acceptance of cryptocurrencies as payment methods, the ease of use, low transaction fees, and especially the anonymity attracts players from all over the world to crypto gambling. Some casinos accept payments in Bitcoins and other cryptos, as well as fiat currencies. At the same time, there are some people who transact exclusively in cryptocurrencies.
Understandably, the anonymity of cryptos appeals to players from regions in which gambling is restricted or who prefer to play without being tracked. It goes without saying that there is still some debate on both the legality and safety of crypto gambling.
In general, advertisers from both verticals prefer to work on a revenue share or CPA basis, i.e. a payment for the first-time deposit (FTD). Depending on the product, the commission may be as high as $200+ for casino offers and $400 for crypto trading offers.
At the same time, some advertisers are interested in leads that they convert to depositing players via email marketing and call centers (when it comes to binary and forex brokers.)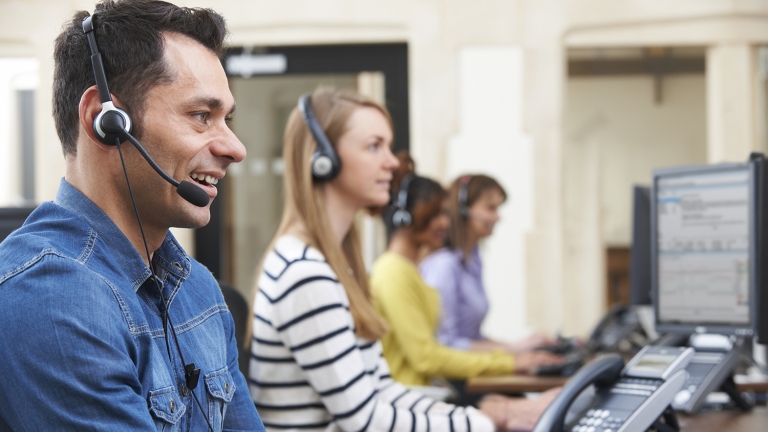 Consequently, some SOI/DOI lead generation offers are available for affiliates. The mobile market has also been influenced by the advance of blockchain. Hundreds or maybe thousands of crypto-related apps have been developed.
Let's take a closer look at mobile products that are currently present in the market.
First of all, mobile cryptocurrency wallets.
Just like traditional mobile wallets, cryptocurrency wallets allow you to send and receive cryptos.
Secondly, there are mobile marketplaces where you can buy and sell products and services using cryptocurrencies.
Furthermore, there are also some useful mobile tools, e.g cryptocurrency trackers that feature the latest prices, news, analyses, trading apps, etc.
Finally, Bitcoin faucets are a reward system that usually dispenses rewards – in the form of very small parts of bitcoins – to users in exchange for simple actions, e.g completing a level in a game, watching specific content. Faucet apps have introduced a lot of people to crypto by giving away satoshi and they also generate significant volumes of traffic that are monetized via in-app ads.
There are even some crypto-mobile content offers.
A user is charged for a subscription and gets access to crypto-related content, e.g a tutorial on cryptocurrencies.
Apart from «crypto-themed» offers, many «purely» blockchain offers have emerged.
Cryptocurrency Exchanges
Cryptocurrency exchanges are crucial to the existence of the crypto economy.
Why?
Because they enable the trade of digital currencies.
Exchanges are online platforms that serve as intermediaries between traders and make money by collecting fees. A trader is required to set up an account with an exchange.
After the verification, the trader can fund their account and start trading. Remember that larger exchanges receive thousands of new sign ups every single day. This results in a much longer verification process.
In fact, it might take a whole month before a new user can start the actual trade. Bitcoin is still the most well-known digital coin, with the largest market cap.
However, there are already 1300+ cryptocurrencies that are traded on dozens of exchanges all over the globe. Since the very beginning of crypto exchanges, their reputation has been highly controversial due to the fact that security and fraud remains a very serious issue.
For example, in January, the suspected hacking of Coincheck resulted in the loss of $530 million and affected more than 260.000 investors.
On the other hand, Goldman Sachs-backed mobile payments firm Circle bought Poloniex, the 18th largest exchange by trade, for around $400 million.
It's one of the largest deals in the crypto economy so far.
Most exchanges are trying to attract traders through various marketing channels and affiliate programs where affiliates get a reward in exchange for referring new users.
Affiliate programs may vary.
In general, though, they pay a commission on each trading fee in Bitcoin, other coins, or fiat currencies.
The Rise of ICOs
Initial Coin Offerings (ICO) became a really big thing in 2017. ICO is a way of fundraising that trades future crypto coins for fiat money or cryptocurrencies that have immediate value. It is estimated that last year saw more than $5 billion raised via token sales by several hundred ICOs and the numbers keep growing. The scale and quality of projects reflect the current state of the crypto economy.
Many ICOs have achieved fantastic success since many people check the list of all cryptocurrencies, know what cryptocurrency to buy, and dive into it. According to some estimates, the average ROI for ICOs in 2017 was 1300%. At the same time, there are dozens of amateurish ICOs, as well as projects that turned out to be scams or ponzi schemes.
Nevertheless, all ICOs have something in common: they try to attract investors that are ready to buy tokens. Most ICOs offer revenue share for token sales. However, some generate mailing lists enabling CPL campaigns.
Another interesting crypto industry is cloud mining. Traditional crypto mining requires some research, technical knowledge, and money for buying hardware.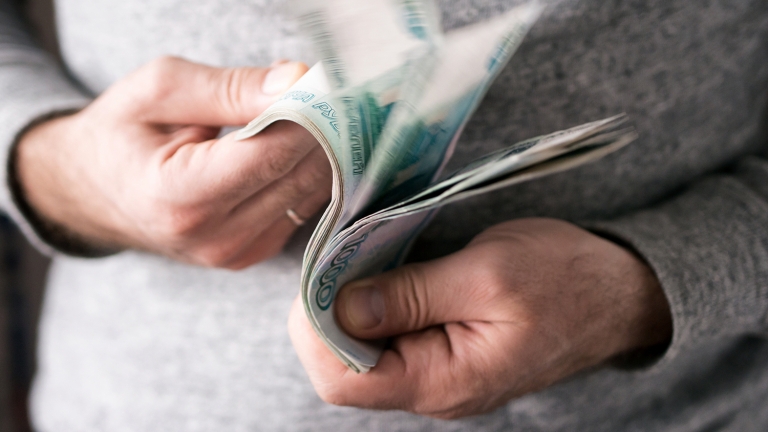 Furthermore, you must find a place to store and manage it, pay electricity bills, etc. Cloud mining simplifies the whole process.
It's the process of cryptocurrency mining – utilizing a remote data center with shared processing power. The hardware is housed and maintained by the cloud mining company. A user needs to register an account and purchase mining contracts or shares.
Mined cryptocurrency is distributed among miners depending on their share in the whole system. The cloud mining industry is becoming more respected as there are lots of companies that have been in the market for many years.
They have well-established affiliate programs that work on revenue-share.
As you can see, there are many offers to promote.
This means that we're probably witnessing the infancy stage of a new emerging vertical.
The next obvious question is where to get traffic.
Conventional Traffic Sources for Crypto Offers
The most obvious choice seems to be the niche media that have been covering different aspects of blockchain technology and crypto-related projects. The relevant target audience of these media obviously converts amazingly well for crypto offers. Publishers are fully aware of this fact and take advantage of the current rush for crypto traffic.
Placing a simple banner on a popular site or forum may cost something like $5-20K per week.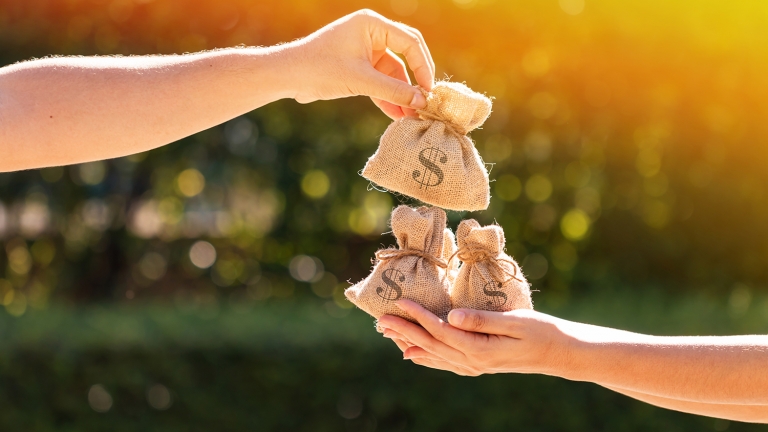 If crypto traffic is that expensive, why shouldn't you just go ahead and try to generate it yourself?
Review blogs, YouTube channels, and educational sites might work very well, provided that you have quality content.
At the same time, a serious issue with crypto-affiliate sites as well as with any other affiliate sites may be scaling and reaching larger audiences.
Social media marketing channels are great traffic sources for crypto advertising.
Yet, businesses which are looking for crypto traffic have just lost one of their major sources:
Facebook has officially banned all ads promoting ICOs, crypto, and binary options.
As for Twitter, it's not the most popular traffic source for affiliates.
Even so, when it comes to crypto offers, this can be different.
Why?
Because it's got a thriving crypto community that knows how to invest in cryptocurrency and explore the top cryptocurrency exchanges out there.
Don't believe me?
Here's some proof:
Even celebrities like Floyd Mayweather and Paris Hilton are involved in advertising ICOs via Twitter.
These guys know the cryptocurrencies to watch out for and are going all in, even if there's some fear of a possible cryptocurrency crash.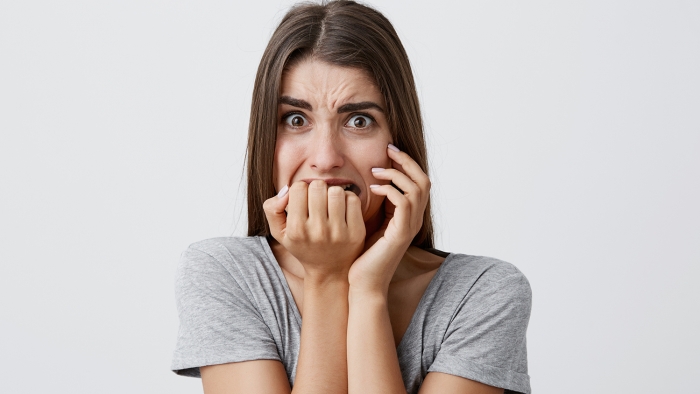 Reddit can be another unconventional traffic source for affiliate campaigns in case you manage to offer quality content that redditors like and your post happens to be upvoted.
Organic and paid search traffic also work well.
Those who master it can try their luck with crypto offers.
Nonetheless, you should be ready for some fierce competition.
To sum up:
Traffic for crypto offers usually comes from relevant publishers, social media, and the search engines that dominate the digital advertising market.
At the same time, in light of recent policy changes Facebook has implemented, it might be useful to think out of the box.
Indeed, you can try some of the other unconventional approaches, especially when it comes to traffic.
PropellerAds has a whole toolkit of various ad formats and tested strategies that could simplify the entire process of finding crypto traffic.
Keep reading to check some of the cool strategies that have yielded results for our clients!
What Works with Crypto Affiliate Marketing?
Traditional wisdom says that when one door closes, another opens.
This is precisely what's happening with the news that Facebook is now banning crypto advertising.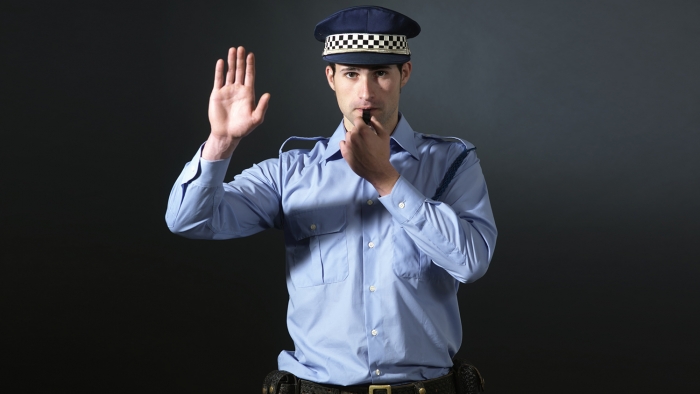 As you've probably heard, the new ban is expected to become a remedy for trust issues, coming from "fake news" scandals and multiple financial fraud companies that were advertised on Facebook.
Despite the way it may look, there are no reasons to fall prey to despair as you can still retarget organic Facebook followers, using PropellerAds' retargeting service.
Another traffic solution that proved itself to be extremely effective is native advertising.
Our new ad format?
Push Notifications.
We have tested it on various offers.
According to our research, this ad format is almost a universal solution for finance and tech industries.
Push Notifications allow for the (almost) immediate delivery of the marketing message and a very high CTR, and that's what every advertiser looks for.
Moreover, this ad format works perfectly in conjunction with other advertising tools such as retargeting and onclick ad formats.
Conclusion
Cryptocurrency trading has got a lot going for it, which means that learning how to invest in cryptocurrency should be the main goal for each and every one of you.
Be alert, though!
Even if you're playing with the best cryptocurrency, you should know that crypto advertising has to deal with two facts:
Both the unpredictability and the extremely volatile nature of crypto markets.
There are plenty of challenges and even more opportunities as cryptocurrency values shift, change, and shape the landscape and the future of cryptocurrency.
In terms of marketing, you've already got everything you need to make money.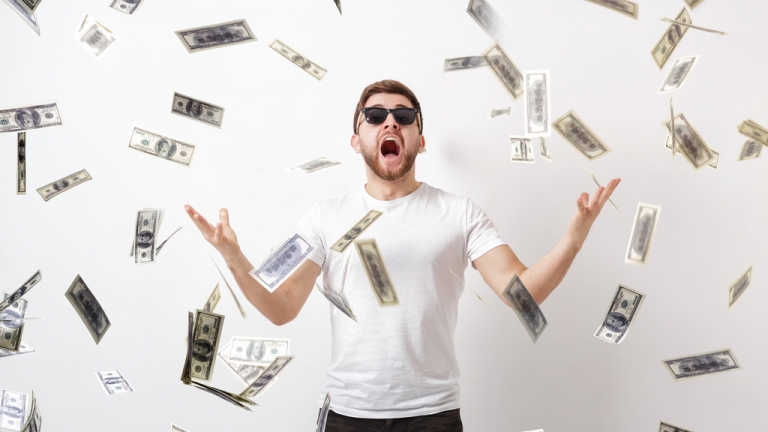 There are offers and affiliate programs, marketing methodologies and – of course – traffic.
In combination with the traditional affiliate virtues of patience, persistence, creativity, and commitment to success, the crypto niche may yield amazing results right away.
Get to know how to buy cryptocurrency, how to explore crypto offers, and make sure 2018 is gonna be the year of cryptocurrency market capitalization!
See Also:
Advertisement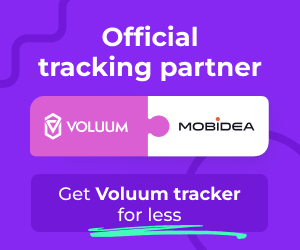 Anton Merkulov
Affiliate Relations and Crypto Advertising at PropellerAds
More articles from Anton Merkulov
Anton Merkulov is a master who works at PropellerAds, one of the world's hottest ad networks! He's got a super broad perspective of digital advertising and he's been focused on business development, the promotion of binary and gambling offers, affiliate relations, and programmatic advertising. This fellow is crazy about blockchain technology and loves crypto, which means you've gotta read his informative articles on this hot topic. Ready? Check Anton's awesome articles right now!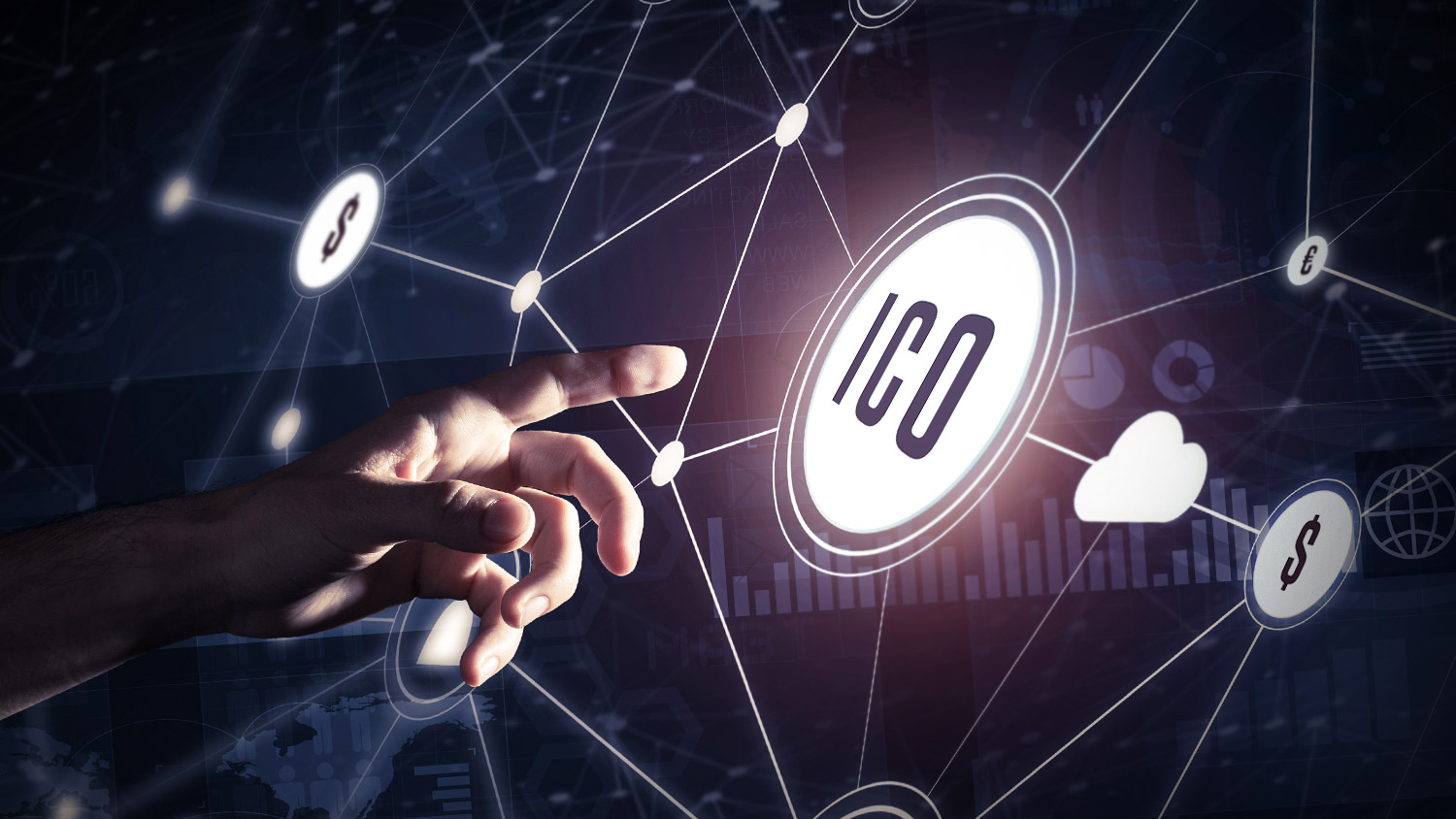 Crypto
Understand what is an ICO and how this remarkable technology is changing the landscape of business all over the known world!
Crypto
If you wanna get to know which are the warning signs of an ICO scam, all you have to do is read this impeccably written Mobidea Academy article!
Interviews
It's finally time for you to check an amazing European Summit Interview with none other than John Carvalho, a crypto master!