Link Cloaking
Last updated on May 25, 2023
by
Jairene Cruz
19 min read
Advertisement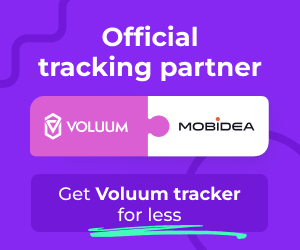 Have you ever invested your hard-earned money into ads for Google or Facebook, only to have your account banned from the platform thanks to a landing page that didn't meet their standards?
Or worse yet, have you had your best landing pages ripped off by competitors thanks to spies discovering your ads? If any of these scenarios sound familiar, then you understand how crucial it is to prevent certain people from seeing your ad.
The answer lies with cloaking tools such as Cloaking House — a pro marketer's savior! In this Cloaking House review, we'll take a look at whether or not this tool is the right cloaker for your needs.
Ready to give it a go? Let's do it!
Key Takeaways:
If you're pressed for time and want to learn at the onset how we conclude this review, then here are the key takeaways you'll find:
Cloaking House is a reliable and robust system that is easy to use — no coding skills necessary.
Pricing is affordable, especially when purchased annually (starts at $20 per month).
An unlimited amount of visitors can be sent to cloaked links and pages.
What is Cloaking and Why Use a Cloaking Service?
Cloakers are tools used in online advertising to show different content to different users based on their IP addresses and other identifying information. This is often done to bypass ad networks that block certain types of ads or to target specific audiences.
In general, cloaking involves showing one version of a website or landing page to search engines, bots, and crawlers, and another version to human visitors (possibly to a blackhat landing page). Advertisers use cloaking techniques to get their ads past automated review processes and reach their intended audience.
Advertisers often cloak their links and landing pages for the following additional reasons:
To prevent competitors from seeing their ad campaigns and strategies.
To protect their landing pages from being copied or scraped by bots.
To improve the user experience by creating cleaner, shorter links that are easier to remember and share.
To track clicks and conversions more accurately using integrated tracking tools.
While cloaking links can be a useful tactic for advertisers, it's important to note that some platforms (like Google Ads and Meta Ads) have strict policies against them.
As it is mainly used to hide information and bypass legitimate checkers, using a cloaker is considered to be a black hat marketing technique since you are, in effect, deceiving such platforms.
When used for legitimate purposes, such as shielding your webpage from spy tools and blocking bot traffic, then it falls under the grey and white hat usage.
What is Cloaking House?
Built by the same team that created Push House, Cloaking House aims to give online marketers the edge they need to bypass some advertising networks' strict ad moderation systems while also filtering out unwanted spy and bot traffic.
With the help of this service, those in the industry can experience a smooth sailing journey avoiding any bans on platforms like TikTok, Facebook, Google Ads, and more.
To top it all off, you won't be worrying about spy services snooping around your landing pages and having them ripped by competitors; Cloaking House has got you covered by keeping your pages safe from prying eyes.
Cloaking House Features
Cloaking House is a unique service for cloaking URLs. But why should you choose it over other options? What makes this cloaking service stand out from the rest?
Let's have a closer look at its features:
Cloaks Your Links from the Strictest Ad Networks
Fly under the radar of even the strictest traffic sources with Cloaking House. This stellar tool allows you to cloak your links easily and quickly. Regardless of what advertising platform you are working with, this cloaker will work seamlessly, allowing you to leave your worries behind when running campaigns.
Adequate Traffic Filtering
For a cloaker to work, it must be able to adequately filter traffic as intended. Cloaking House uses a combination of machine learning and manual user configuration to properly deliver traffic to separate pages.
Based on Machine Learning
With this tool, you can make sure that only legitimate users access your real webpage. It can determine VPN traffic, bots, and moderators, and will promptly send these to your white page.
Based on Manual Configuration
Through manual configuration, you'll be able to control every aspect of incoming traffic: from disabling specific data flows, to limiting clicks for the same IP address before filtering kicks in, up to setting up custom blacklisting rules accordingly.
Furthermore, Cloaking House also allows you to filter based on countries, devices, operating systems, and browsers. You can even create a blacklist to quickly block and switch traffic from known IPs, ISPs, and User Agents.
No Coding or Programming Skills Needed
Cloaking House provides an incredible service for those without coding or programming skills. It makes the whole process of link cloaking as simple and easy to do as ever, taking just two minutes to set up!
And there's no need to waste your time on servers with complicated hosting and setup — the cloud-based program takes care of all that work so you can get your links cloaked and running in a flash.
All this means you can finally be free of the hassle and inconvenience of managing complicated scripts, freeing up your time to concentrate on other important tasks.
Works with Any Landing Page Builder
With this powerful tool, you're free to utilize any landing page builder of your choice. All you need is access to the root folder of your webpage, and this cloaker will do the rest — making it the ideal solution for beginners or those who know little about coding or web development.
Three Connection Options
Instead of using just standard redirection, Cloaking House offers three connection options that give you more freedom and flexibility.
Content Loading – Users are sent to the landing page you created in your hosting service.
iFrame – Users see the offer page via inline frame.
Redirect – Users are sent to the link you indicated, whether it be through a tracking URL or an affiliate URL.
Filtered Traffic Stats
To make sure you know how much traffic your link actually receives, Cloaking House provides detailed data down to the date, country, city, operating system, device, and browser details of your traffic. You can check stats based on flow, date, or time of day.
Moreover, you can see statistics on how much traffic was filtered out or sent straight to the white page versus your offer page — giving you insight into who's clicking what online. Seeing this level of detail makes it easier to track your campaigns, analyze how much unwanted visits you are receiving, and make informed decisions moving forward.
If necessary, you can check recent visits and see the reason for filtration — did it come from the same IP, is it a bot, is it a VPN, is it from a different country, etc.
Statistics are updated every minute.
Cloaking House Pricing Plans
While other cloaking services charge based on the number of clicks processed, Cloaking House offers unlimited clicks for all its plans. Also, all cloaker features are available on all plan levels.
The only difference is as follows:
Starter Plan
Priced at $30 per month when paid monthly, $20 per month when paid annually.
Maximum of 3 Active flows.
Basic Plan
Priced at $100 per month when paid monthly, $50 per month when paid annually.
Maximum of 10 Active flows.
Priority Support
Premium Plan
Priced at $200 per month when paid monthly, $100 per month when paid annually.
Unlimited Active flows.
Priority Support
By using the promo code MOBIDEA, you'll get 30% off any plan. Claim your bonus here.
Cloaking House also offers a free trial that is immediately available upon registration. With their generous free trial offer, you'll be given seven days of unrestricted access with no strings attached.
That's enough time to try out this service and see how accurate it is at filtering your traffic and cloaking your links.
How to Start Hiding Your Links and Pages through Cloaking House
Cloaking House is actually pretty easy to use; you're sure to get the hang of it in minutes.
🎁 So, first off, create your account using the promo code MOBIDEA to get a discount on any plan once the trial period is over. You'll be eligible for a 30% discount on your first month (if you choose the monthly option) or your first year (if you choose the annual option). 🎁
Upon creating your account and verifying your email, you will immediately be allowed to use the cloaker. Sign right back in.
Dashboard Overview
Upon logging in, you will be greeted by a clean interface, with the menu located on the left panel. The first thing I did was to change the language to English (it is Russian, by default). The option to change the language is in the upper right corner.
As you can see, we are first taken to the Flow page, which is the main purpose of this tool. This is where you can set up and manage flows.
Creating Flows
Now let's start the main event: creating cloaked flows.
Begin by clicking on the +Create flow button in the upper right corner of the dashboard.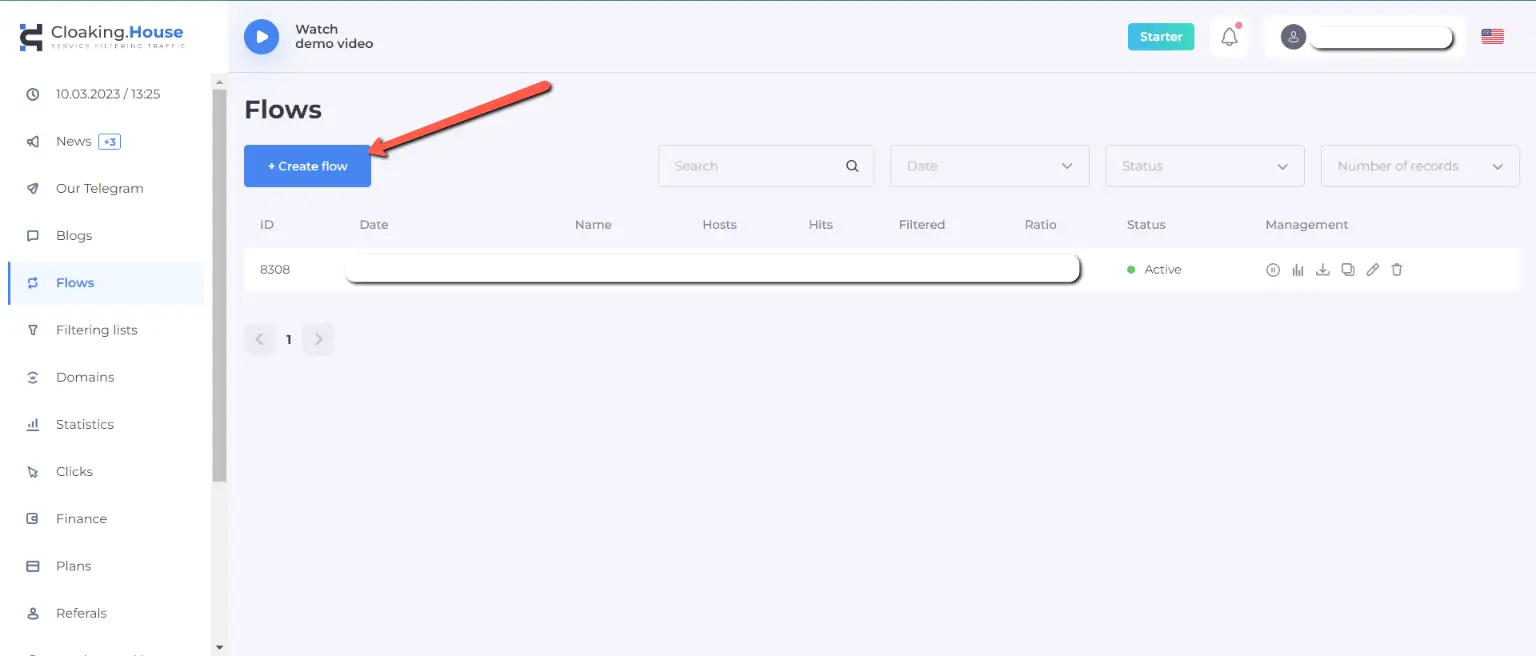 The first page is the Links page, where you will add the links to the White Page and the Offer Page.
The White Page is where filtered traffic, or traffic that you don't want to visit your offer page, will go. This is what you want moderators to see to avoid getting banned from the ad network.
The Offer Page is where you really want the audience to go.
So first, add a name for your traffic flow.
Next, add the white page.
Let's say you want to send audiences to a link, then choose Redirect and add the link (as shown below).
However, if you are hosting your white page and adding and editing files is easy for you, choose Load Content.
In the root folder of your white page, locate the index file and rename it. It doesn't matter what the name is as long as the file name matches what you will place in the White Page field in Cloaking House.
Let's say I renamed the original index.html file in my web page's root folder as whitep.html (you can name it as you wish, this is just an example).

I will then use this name for the White Page field in Cloaking House, as shown below:
Now let's proceed to the Offer Page section. There are also three options here.
Choose Load Content if you host the webpage and can make adjustments to the root folder.
Make sure to rename the index file for your offer page to a different name (just like what we did above). I'm renaming it offerp.html for my example. This is then what I will add in the Offer Page field in Cloaking House.
If your offer page is hosted elsewhere, or you want to place an affiliate link or a tracking link, you can choose either Redirect or iFrame.
For Facebook Ads, Google Ads, and all other ad networks that do not allow redirects, I suggest you opt for Load Content.
Click on Continue to proceed to the next page, which is the Filtration Page.
This is where you will manually configure your cloaked page and link settings.
Enable Cloaking if you want Cloaking House to filter bot traffic and moderators based on the platform's own database. The platform has a database of more than 400 known detectable bots of advertising networks.
Turn on Disable VPN/Proxy traffic to prevent users that use VPN and proxy from accessing your offer page.
Turn on Disable IPV6 traffic to ensure even moderators and crawlers that are not on Cloaking House's database are filtered out. Ordinary users rarely have IPV6 turned on, after all.
Turn on both Disable Traffic Without ISP and Disable Traffic Without Referrer to prevent competitors and ad spy tools from visiting your offer page.
Next, indicate how many clicks you will allow from the same IP per day. Any click by a user in excess of the number you set will be automatically routed to the white page. Leave it 0 if you don't want to set a limit.
The Number of clicks before filtering indicates how many clicks you want to go directly to the white page before allowing traffic to be routed to your offer page (if they pass the traffic filters). This is another safeguard to make sure all kinds of views by moderators are directed to the white page.
Finally, set the filters for the countries, devices, operating systems, and browsers. Once you have a Filtered List, you can add it to your Black list. Since we don't have that yet, we'll choose the "Do not use" option.
Once done, click on Save.
It will take the platform a few seconds to save your flow. You will then be brought to the Status Page.
This is where you set the flow's status to either Pause or Active. You can also add an IP white list here. All IPs added to the white list will be allowed to visit the offer page directly, bypassing all settings you configured previously.
If you want to check if your cloaked page and link work as intended, make sure to add your IP here.
Now set the status to Active and Save the page. You will now be brought back to the flows page.

But we're not yet done!
Completing the Cloaking Process
To complete the process, click on the download icon opposite your flow.
Click on the Download index.php button.
Once the download is complete, extract the file and upload it to the root folder of your webpage.

Go back to your Cloaking House dashboard, and on the download pop-up, choose Cloaked Link this time.
Select a domain from the drop down. If you haven't added a custom domain yet, you can select from any of the free domains offered by Claoking House. Adding your own domain is highly recommended, though.
Copy the resulting link and then use it on your ad campaigns.
And that's it! Both your link and landing page are cloaked now. Anyone who visits your landing page directly will also be filtered based on your settings.
Checking Reports
There are two ways to check the stats of your flows: on the Flows page and on the Statistics page.
On the Flows page, you will see the total of the following based on your chosen date range:
hosts
hits (views or clicks)
filtered (number of visits that were sent to the offer page)
ratio (filter traffic versus total visits)
For deeper stats on each flow, click on either the reports icon opposite the flow or the Statistics tab on the menu.
You can view the stats based on:
date
time
days
flows
countries
cities
devices
operating systems
browsers
Brands (this shows the brand of the device used)
You can also use the same options to filter the list (except for time, days, cities, and Brands).
Checking Clicks
If you want deeper insights into the visits that your links receive, go to Clicks.
This page provides information on each individual click such as the exact time of the click, IP addresses, country, ISP, etc.
If it has been filtered out and sent to the white page, the click page shows the reason for the filtration (under the Filter column), such as having no referrer, no ISP, using IPV6, etc. If the visitor passes the cloaking filters, it will be marked as Client and sent to the Offer Page.
You can narrow down this list by selecting the specific flow you want to view using the Filter button at the top right corner.
Creating Filter Lists
Once you've identified specific IP, ISP, and user agent that you don't want viewing your offer page, you can manually block them by creating a Blacklist.
Go to the Filtering lists tab in the menu, then click on +Create List.
Add a name and the items you want to create a list for, taking care to add just one item per line. Click Save when you're done.
You can then use your filtered list under "Black List" inside your traffic flows.
Cloaking House Pros and Cons
Cloaking House's system is reliable and robust, but there are certain pros and cons you should be aware of before using it.
Pros
It is very easy to use that even a complete novice can learn how to cloak their pages and links in a matter of minutes.
No coding is necessary.
Users don't pay based on the number of clicks, which can be advantageous if you intend to use the cloaker for a huge volume of traffic.
Clean and straightforward interface.
The price is affordable enough, especially when purchased annually.
Cons
It's a huge jump from Starter Plan ($30 per month) to Basic Plan ($100 per month). If you want to run more than 3 flows but not as many as 10 traffic flows (let's say 5 or 6), creating a new account for your other flows is cheaper than upgrading to the Basic plan.
Cloaking House Verdict
After an extensive review of Cloaking House , we wholeheartedly recommend this invaluable tool to affiliates. It offers advanced security measures and provides users with balanced benefits in terms of functionality, privacy, speed, and cost.
On top of that, its user-friendly interface makes this powerful technology accessible to anyone. All in all, Cloaking House is a must-have for any marketer serious about safeguarding their campaigns.
While we recommend the use of this tool, we highly encourage our fellow affiliates to send users to ethical landing pages and offers so that our industry will grow in a positive direction.
We hope this article has helped you understand the features and benefits of Cloaking House. Sign up today and start taking advantage of all it has to offer!
Cloaking House FAQs
Does Cloaking House charge per visit?
No; you can send an unlimited amount of visitors to your cloaked links. Its plans are based on the number of Active Flows you can have on your account.
Do I need to learn how to code to cloak my links and pages?
With Cloaking House , you don't need any coding skills. Just choose the filters you want to apply, indicate the white and offer pages, get the cloaked link at the end, and that's it.
What types of cloaking methods does Cloaking House offer?
Cloaking House offers a range of advanced cloaking methods such as machine learning, IPV6 Support, Referrer Filtering, Country Blocking, and more. What's more, you can also create Custom Blacklists.
Does Cloaking House offer a free plan?
No; there is no free plan offered by Cloaking House. However, it does have a 7-day free trial. During this time, you can test all the features and decide whether you should subscribe to one of their paid plans.
Advertisement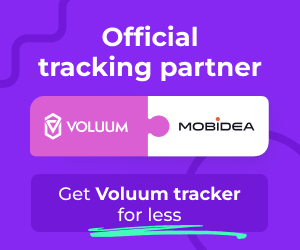 Ad Networks
Read our in-depth Ad-Maven review and learn everything about their platform.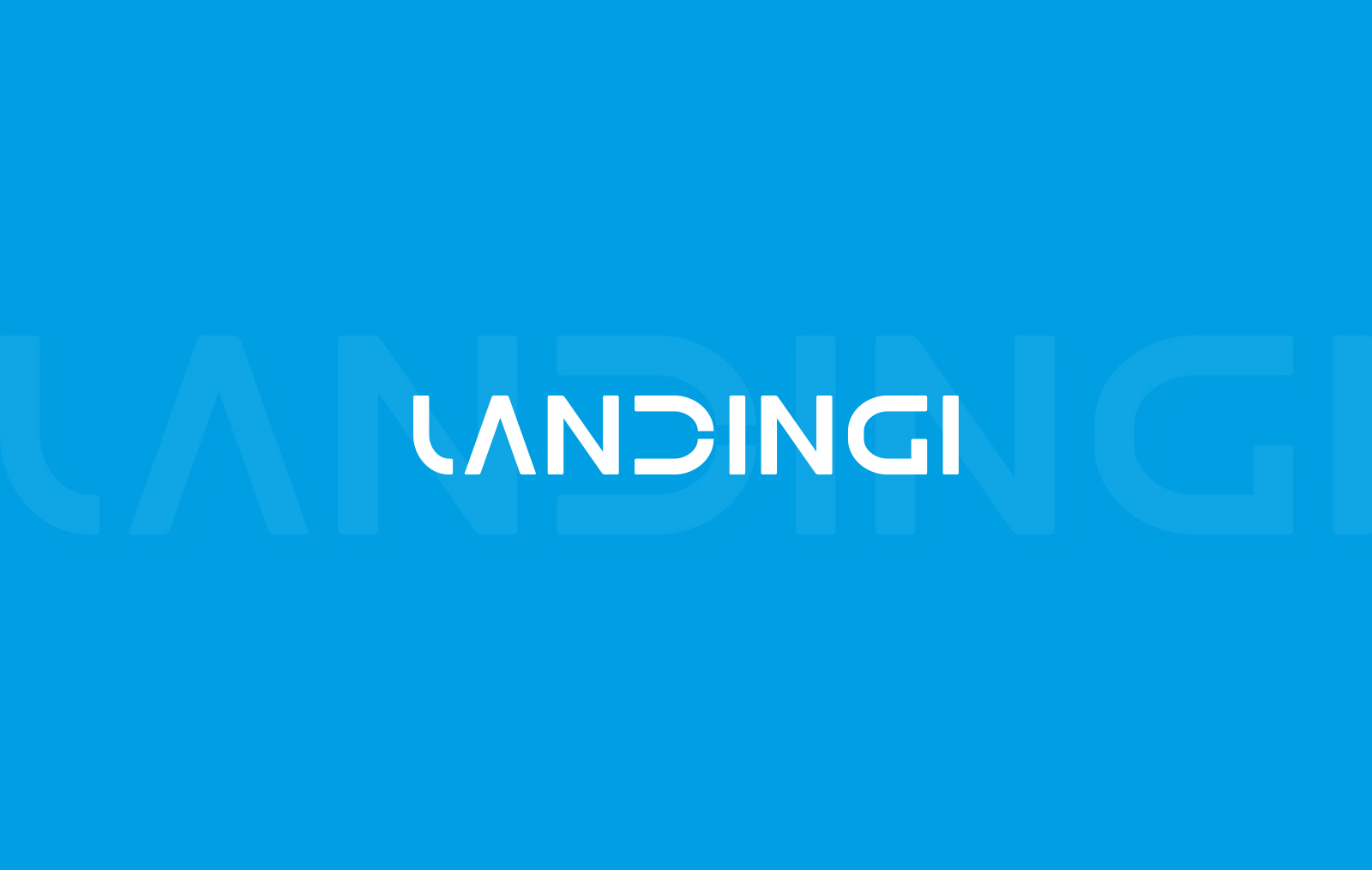 Landing Page Builders
Our Landingi review will give you a real impression of what it's like to use the tool as a landing page builder and optimisation tool for your business.
Trackers
Read our in-depth RedTrack review and get to know one of the most powerful ad trackers we've seen so far.