Case Studies
Last updated on July 23, 2018
by
Dmytro Butuzov
10 min read
Advertisement

Introduction
I'm sure you're one of those committed readers who are always checking our articles.
That's why you may remember we've already explored Traffic Factory in the Mobidea Academy.
We taught you how to create a new campaign in Traffic Factory; in the second article, based on our experience, we've shared tips on how to optimize your campaigns in Traffic Factory like a super pro!
This article is a whole other game, though.
Today, I'm gonna show you how to explore Traffic Factory to the max.
In fact, I'm gonna present some Media Buying case studies of running campaigns.
Key Features
First things first: remember that – in Traffic Factory – it's not possible to target a particular operator.
Indeed, it's not even possible to separate 3G from Wi-Fi.
Therefore, we have no choice but to target all 3G and Wi-Fi traffic.
This is quite the flaw and it can drive you away from this network.
Even so, trust me on this: don't give up so easily.
The key here is to find a country that manages to have one of these three factors:
A reasonably high overall eCPM of the country, including 3G and Wi-Fi traffic.
An ability to have high-performance single offers for each carrier, including Wi-Fi traffic.
A relatively low amount of Wi-Fi traffic. Even if the Wi-Fi eCPM is far from what you can call a good performance, the profit from 3G can cover all Wi-Fi's losses.
These factors can give you the general idea of which countries you should try.
Even so, as it always is in the Media Buying arena, the results are wildly unpredictable.
What's the bottom line?
In order for you to find profitable segments, you've gotta test like a maniac.
Tracking Software Advantage
Traffic Factory doesn't provide stats for any kind of targeting except the general one.
Therefore, in order to see stats for Categories and Regions, it's necessary to integrate the campaigns with a tracking solution such as Voluum, AdsBridge, etc.
You can target specific regions or categories so as to have that high performance you wanna get.
In case you work with Single Offers instead of a Smartlink, a tracker is simply an essential tool to split the traffic from different carriers and Wi-Fi to specific offers.
Moreover, it gives you the possibility to test different offers for the same segment by splitting the traffic to diverse offers with different percentages.
Let's suppose the 3G offers are having a good performance, but the Wi-Fi offer is not getting the numbers you wanted.
You can get new offers and split the traffic among them.
You can then drive more traffic to the best one and keep testing new ones.
It's a fundamental tool to have so that you can test and increase your performance.
Wanna learn how to explore Voluum and become the affiliate tracking master?
All you've gotta do is start reading our Voluum Review & Guide.
Targeting
The best mobile traffic spots on Traffic Factory are In Player Square (338×235) and Feature Phone (234×60, 120×60).
In the past, instead of "In Player Square" the platform had the "Square" spot.
The difference is apparent if you look at the spots' names.
If an "In Player Square" banner is appearing inside the video player, the square banner is appearing on the right side of the player.
At first, you can think that "In Player Square" is better as it's appearing in the middle of the video player.
But remember that you pay per click, and if the video of interest is covered by some banner, there's a big chance the user will click just to get rid of it and start to watch the video.
So what happens is that you'll pay for this click, but the user instantly closes the offer.
There's another interesting thing I'd like to mention.
The current "In Player Square" banner works as follows:
If the user clicks somewhere around the middle of the banner, he'll be redirected to the offer after the first click.
In case the user clicks on the banner's frame, he'll only be redirected to the offer if he clicks twice on it.
With this new feature, the number of clicks increased and the quality decreased.
Moreover, no changes were made to the minimum bids.
The result is an "In Player Square spot" that's quite expensive.
Meaning what?
That you should be careful when launching this spot.
As for operating systems, most of the traffic is coming from Android.
Indeed, there isn't much you can do with OS targeting.
The only relevant targeting options you can change are Categories and Regions.
There's a special thing about Traffic Factory I can't help mentioning to you guys.
I think that the one big flaw of this ad-network is also its one major great thing.
I'm referring to the poor optimization features.
Here's what I mean:
Because the optimization features are kinda inferior, you won't have to spend time dealing with an exhausting optimization process!
Banners
What's really important on Traffic Factory is your creatives.
I've tested a lot of banners and I've only been able to find some that perform at an awesome level.
This is no easy task.
It demands hard work, patience, and a keen eye for finding hidden treasures.
Traffic Factory has these super strict banner rules.
What's the catch?
You can't use most of the aggressive "calls to action" you love!
Here's what I did:
I've started with simple, subtly sexy pictures.
With time, I found the best-performing pics.
It appeared that the best pics all had something in common:
They all showcased images that were sensual yet understated.
I believe this creates a thronging desire and that's why users click – because they wanna know what's gonna come next.
However, I still felt like I could improve something.
This is why I decided to take a look at the competition's ads.
In all honesty, it was a fruitless task.
I didn't find anything worthwhile.
This is why I came up with a variety of "call to action" words/phrases/questions.
Guess what?
Some were allowed by the ad network!
This miracle made it possible for my campaigns to explode!
Profit became my daily bread!
The campaigns that were moderately positive became amazing money pits; the slightly negative and breakeven campaigns turned positive.
In order to pick the most profitable banners, I used some classic metrics such as CTR and CR of the banner.
I suggest you open Traffic Factory's websites (xnxx.com and xvideos.com) to see the spots by yourself.
You should then think about how to motivate people to click your banner and what should the banner be.
Then what?
Test and test.
Different ideas, different vibes.
Test until you get that ultimate golden opportunity!
Bid Game
Traffic Factory works on a CPC (Cost-per-click) model.
Therefore, your position depends not only on your bid but also on your CTR.
The higher the CTR you've got, the lower the bid you put in order to be in the same position.
Another thing you should keep in mind is that it's not a smart bid system.
In other words, you'll pay the exact amount that you set as your bid.
Here's my guide to find the most efficient bid:
Run a test and estimate the maximum CPC you're willing to pay in a particular campaign.
After checking the results, divide the campaign's revenue by the number of clicks and you'll get the maximum bid that'll keep you at a breakeven level.
After you've figured out the maximum bid, check the bid of the segment's competitors. When you change the bid, you can instantly see your approximate position in the ranking.
Decrease your bid as much as possible before the point where you lose your position in the competition.
Since all Media Buyers try to pay the minimum price for their position and they can instantly check their position with a new bid, the bids frequently differ in a range of a few cents.
Therefore, you may have to increase your bid every day by a few cents in order to keep your current position in a highly competitive segment.
Another important thing to know is that when you target all devices, categories, and regions you'll see the average position you have for all targeting.
On the other hand, in case you manually pick some specific devices, categories, or regions, you'll see you position for each chosen target!
Traffic Factory – Case Study Example 1
The first campaign I want to show you is just a warm up.
The targeting is Mexico and the offer used is Adult Smartlink.
Other targeting specifications:
Publisher: Core sites (xnxx.com, xvideos.com)
Campaign Type: Feature Phone
Categories: All
Spot: Button2 (120×60)
The campaign was integrated with the Voluum tracking solution in order to check stats on categories and regions.
The results of the first days were negative but seemed optimizable.
Moreover, bear in mind that the first day is always the worst because a certain number of conversions can be late for 1 or 2 days.
What I did after a few days of running the campaign was check the stats on Voluum.
Stats by region:
From these stats, I found out that I have one main converting region, which is Zacatecas.
Therefore, I decided to target only this region.
Stats by categories:

The stats for categories didn't tell much.
Why? Because almost all the traffic was tagged and uncategorized, which means there was nothing I could do here.
Moreover, I cut banners with low CTR and CR.
The results for the next days were as follows:
Yes, it turned profitable!
Since it was only one converting region, the revenue didn't decrease at all!
After that, I've never touched the campaign again.
Since then, it's still profitable without any engagement from my side!
Traffic Factory – Case Study Example 2
Another campaign I want to show you is one of my first campaigns in Traffic Factory.
It's an "In Player Square" campaign that's targeting Kenya – Android.
Note: at that time, I didn't have an integration with Voluum.
I used only Traffic Factory's and Mobidea's data.
As you can see on the table, we slightly broke even on the first days.
After a few days, I increased my bid.
Even though I started to pay more, I got the first position and my results improved.
At some point, I've lost the first position and got back to negative results.
This table shows how I went back to where I started.
Once again, I started to spend less and therefore to earn less.
What did I do?
I increased my bid again.
And it worked, again.
During this whole time, I was testing different banners.
Even though I was continually increasing my bid, new banners were improving performance faster, which also helped me get a better position with a lower bid.
After a little while, the campaign results showed this:

The costs doubled. Even so, the margin increased, so I was quite happy with the results.
Traffic Factory – Case Study Example 3
Another campaign I want to present to you is targeting Nigeria – In Player Square (338×235) – Android.
As you can see, the campaign was profitable from day one.
The only thing I had to do is track results.
At 8/4/2016 the competition appeared and I lost a huge portion of the traffic.
When I noticed it, on the next day, I increased my bid and got back to the first place.
My first "In Player Square" campaign on Traffic Factory was launched for Ghana, and this is where I tested different banners.
After some time, I increased my performance with better banners.
I also decided to try those banners in some other country in this continent and chose Nigeria since it has quite the high eCPM.
What am I saying?
That I already know which banners to use when I launched this campaign.
That's why I was positive from the beginning.
Nonetheless, the right banner isn't exactly a magic pill.
Most countries need some optimization while others are never gonna be optimizable.
When it happens, it's better to stop the campaign.
Additional Suggestions
In case the campaign is breakeven or slightly negative, there are some things you can do:
Develop better banners
Decrease your bid in case you can't get profitable with the current costs or increase it to get better quality traffic
Use a tracking service such as Voluum or AdsBridge in order to gather stats on Categories and Regions
Conclusion
Traffic Factory is an ad network where you can find a huge amount of traffic, some of which will be profitable without any kind of optimization.
Isn't it amazing?
The campaigns you saw in the case studies are still alive and bring money to Mobidea every day without any engagement from my side.
Guess what?
Those aren't the only Mobidea campaigns running on Traffic Factory.
If you're a Media Buyer and are always looking for new traffic sources, I recommend you give Traffic Factory a shot!
I guarantee you'll get a massive income, making that saucy brass like a millionaire!
Cheers!
Advertisement

Dmytro Butuzov
Online Analyst
More articles from Dmytro Butuzov
Dmytro was lucky enough to come to Lisbon for his studies. That's how he ended up having not one but two Master degrees: one is in Marketing and the other one in Finance. With such a phenomenal background, it was only a matter of time until the Mobidea Crew convinced him to join in and become a true pro! He now works as an Online Analyst on Mobidea, and he is simply an amazing professional who also loves writing super helpful affiliate marketing articles. When he isn't working, Dima loves exploring Lisbon's cultural life and having fun!
Mobidea
AdvertisementStill struggling to find the best offers because you know you wanna make money faster like a real master? Lost…
Guides & Tutorials
Time for you to go ahead and dive into this analysis of Traffic Factory! Learn the best optimization tips for Traffic Factory right now!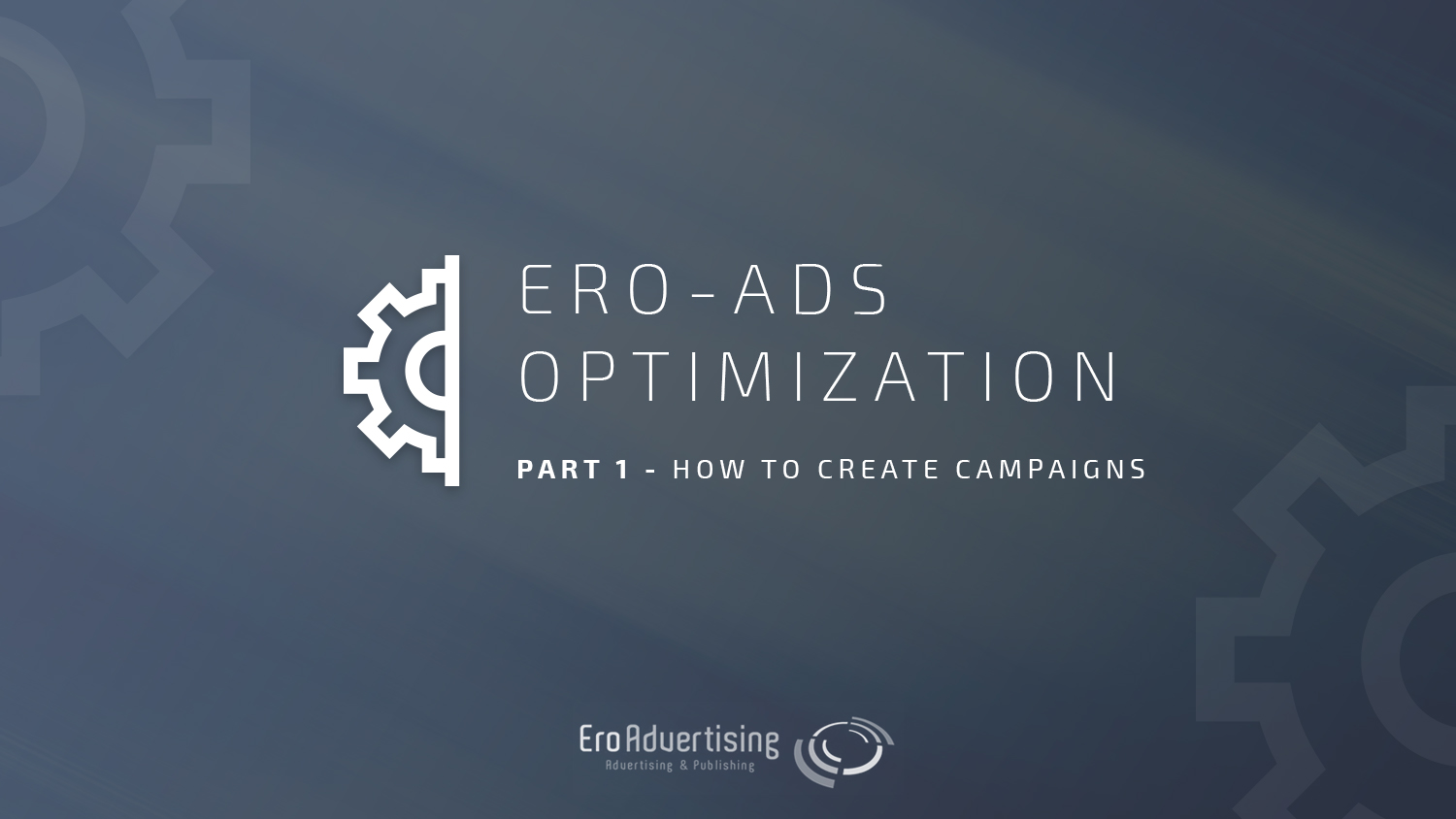 Guides & Tutorials
It's finally time for you to learn how to create a profitable campaign on Ero-Advertising, one of the world's most important ad networks!