Guides & Tutorials
November 3, 2022
by
Jairene Cruz
6 min read
Advertisement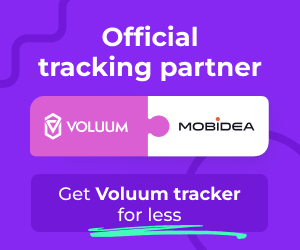 Are you tired of brainstorming new ad ideas that never go anywhere? If so, you're not alone. Advertisers are always on the lookout for fresh, new ad creatives that will help them boost their campaigns. However, coming up with new ideas can be a daunting task, especially if you're not a creative person.
Some affiliates would research and look into how their competitors promote the same offers. However, manually doing your research can be time-consuming and tiring, especially with push notifications. After all, you won't receive them unless you subscribe to a particular website or publisher.
Others take to ad spy tools for inspiration. However, spy tools can be a bit expensive for some advertisers, especially for newbies who would rather use their budget for running ad campaigns.
If you're feeling stuck, we've got great news for you. RollerAds recently launched its Creatives Library, and it will definitely drive your creator's block away.
What is RollerAds?
RollerAds is a high-performance advertising network with headquarters in Delaware. They focus on four ad formats: push notifications, in-page push notifications, iOS calendar ads, and on-click ads.
It has more than 10 thousand direct publishers under its wing, which delivers at least two billion impressions and five million clicks on a daily basis.
RollerAds Creatives Library Features
We all know how frustrating it can be to spend hours creating push notification ads, only to have them fail miserably. But what if I told you there was a way to reduce the amount of time you spend creating and testing push ads and increase your chances of success?
Enter RollerAds Creatives Library. With RollerAds, you can browse a database of proven, ready-made creatives and choose the ones you like best to create new campaigns.
Not only will this save you time, but it will also increase your chances of success because you'll be using proven creatives that have already been tested and verified to work.
One good thing about this push notifications ad library is that RollerAds swears that none of the creatives they display come from advertisers that work on their platform. In short, your ads are safe if you work with this platform, and you can be sure they will not reveal your best techniques to other advertisers.
Right now, there are almost ten thousand ad creatives in Roller Ads Creatives Library. These push notifications fall under the following categories:
Betting
Cinema and TV
Crypto
eCommerce
Extension
Finance
Gambling
Games
Media
Nutra
Pin Submits
Push subscriptions
Software and Utilities (white)
Software and Utilities (scary)
Sweepstakes
VPN
To gain access to these ad creatives, you would need to get in touch with your account manager. You can do so via email or chat (Skype or Telegram).
How to Use RollerAds Creatives Library
Once you have access to the Creatives Library, you can browse the database of ready-made creatives and select the ones you want to use for your ad campaigns. These ads can be used for classic push notifications, in-page push, or even iOS calendar ad formats.
Using it is pretty simple. First off, log in to your RollerAds account and click on the Creatives link on the left menu. (Note: If the Creatives submenu is not shown in your account, contact your account manager.)
You'll then see a list of push notification ads you can use.
But how can you select which ad will work for you? With the thousands of ads available, how do you narrow them down? Simple: use the filters available to limit the push ads to a more acceptable list.
The following filters or targeting options are available:
Search – this allows you to filter ads based on keywords
Impression count – place a minimum number of impressions
Category
Country
Device (desktop or mobile)
Language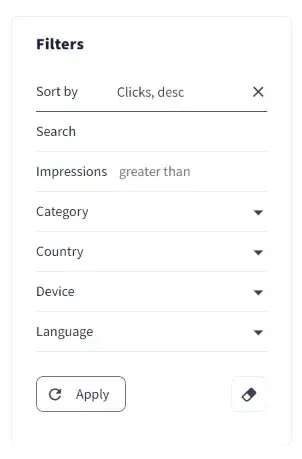 You can also sort the results in ascending or descending manner based on:
With these filters, you can surely narrow the list down to the ads you need.
However, with the dozens available, you'll still be in a pinch about how to use the right one. To help you decide, the following information is placed on the ad card:
Number of impressions the ad has received across all countries
Clicks
CTR
Ad title
Ad description
Icon
Full image
Category
Countries
Device
RollerAds' Creatives Library also has a one-click ad use option so you can control what you want to do with the ad.
So once you've found an ad that you think will work for you, click on it to mark it for use. Two new options will appear for you at the bottom of the page: "Duplicate as a new campaign" and "Add to existing campaign."
As you can see, these options allow you to use the creative to run ads immediately. You won't have to copy and paste ad texts or even download the images.
Try it out and see if these deliver positive ad campaign results!
That's a Wrap!
The RollerAds Creative Library is a treasure trove of ad ideas for advertisers who are running out of fresh ideas. With nearly 10,000 good-performing ad creatives to choose from, this ad library is a goldmine for those who want to create ads that stand out from the competition.
And best of all, this "spy tool" is free to use! Simply sign up for an account with RollerAds, get in touch with your account manager, and you'll have access to the entire library.
So if you're looking for a way to get your creative juices flowing or find successful push notification ads with less time and effort, look no further than the RollerAds Creative Library.
Don't forget to use Mobidea's exclusive RollerAds coupon to get a 15% bonus on your first top-up when you join RollerAds.
Advertisement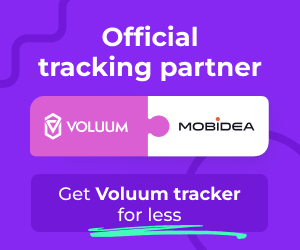 Guides & Tutorials
Have you tried Smart Targeting on RollerAds? Read on and find out how to properly use it.
Guides & Tutorials
Discover the importance of opting in for new GEOs and how to diversify your portfolio in your campaigns.
Guides & Tutorials
Wanna make money from home today? Then start reading this awesomely informative affiliate article and learn how to do it right now!