Affiliate Marketing
Last updated on November 8, 2023
by
mobacademy
5 min read
Advertisement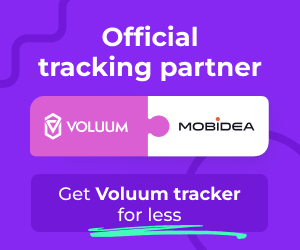 Gaining great results in affiliate marketing is quite a challenge as it's crucial to find a reliable traffic source that is quite easy to work with yet bringing a profit constantly.
The issue is solved by RichAds platform — they regularly provide HQ traffic on various GEOs, and certainly know to boost their clients' income.
In the article, we'll have a look at what they offer and why the platform shall be tested in 2023.
Spoiler: there are 5 killer advantages that will intrigue you to make a deposit today!
RichAds Ad Network: 5 Reasons to Test Them
To put it simply, RichAds is an advertising network with 5 billion impressions daily, offering high-quality traffic on more than 250+ GEOs. It has been on the market since 2018 and has more than 5 years of expertise in the affiliate industry.
Being a platform that provides inexpensive traffic sources that serve as a great alternative to SEO traffic and Google ads, RichAds supports five main formats. They do not have any restrictions, show high engagement rates, are dead easy to set up and work great for many niches.
The sources include:
Push
In-page push
Pops
Direct click
Native ads in beta testing
This the main introductory info you need to know, without further adieu let's get down to the actual reasons for a test.
Reason #1 – Fresh and Converting Traffic
As mentioned above, the network provides quite extensive traffic amounts for many GEOs, from Tier 1 to Tier 3, including hyped ones like LATAM.
To be even more precise, the amount of volumes on the traffic formats constantly increase, they grew by 5 times last year, and continue to do so.
For marketers' convenience all the sources are divided into four categories — Premium, Standard, New, and Remnant.
According to RichAds' data, it's better to start with the sources that have the highest CR and are tested in advance, those are Premium ones, then you can scale with other groups.
Reason #2 – Innovative AI Tools to Simplify the Work
The team of RichAds network does its best to make marketers' lives easier by providing AI tools and features that can do most of the work automatically.
Easy campaign optimization
The flagship tools include instruments like Performance Mode and Target CPA.
They aim to eliminate all the efforts from an affiliate and automate the whole process. The process is done by automatically updating the best and worst sources lists and Micro bidding to get into your desired conversion price.
Another tool to get rid of routine manual optimization is Automated Rules.
Basically, you just set a rule to your taste, like turning off sources that are more expensive than $5 per conversion, or the ones that bring 0 leads, and that's it! Everything's done without your efforts.
All stats in one place
There is one more unique feature — it's the statistics instrument named Optimizer. It shows the stats of your ongoing campaigns in one place, on the most important metrics like OS, devices, as well as lists of sources.
You can check the stats and pause or restart the exact source, or even do Micro bidding without going to the campaign creation interface. It's fast, and no need to recheck with your tracker!
Exact bids and fast scaling
There are even tools that can assist in the campaign creation process.
The first one is Predictor that can forecast traffic volumes depending on your desired bid and GEO, so you can never be mistaken.
The last one to assist you is Multiformat that allows to duplicate campaigns on many formats in just one click and scale the results.
Reason #3 – No Restrictions and Limits
You don't have to hide or reinvent creatives to avoid bans as in other traffic sources like social media or Google, everything's simple!
You just need to ask your manager for a list of sources where such materials are allowed and launch ads, as simple as that!
Reason #4 – Extensive Expertise in Various Niches
The platform is full of useful content in many different verticals, starting from Dating, Sweepstakes, Nutra, mVAS and Antiviruses to the most popular niches of 2023 — Gambling and Betting.
Not to be unfounded, the network was recognized as the best iGaming traffic source of the year by the SiGMA award in 2022 and continues to widen its expertise. Webinars, interviews with experts, round tables as well as blog articles on various affiliate marketing topics can be found on its blog and YouTube channel.
Reason #5 – Constant Support for Affiliates
Apart from all the other pros, the ad networks' managers are ready to help affiliates at any level, both for newbies and experienced marketers.
They provide support with offers from any niche by offering:
Customized creatives in any language
White and blacklists for campaigns
Help with the setup and optimization
If you have trouble choosing a reliable and user-friendly platform for launching your ads, the choice shall already be made in the platform's favor.
Go ahead and get a high CR with RichAds!
Advertisement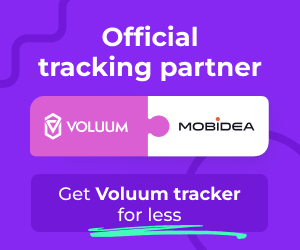 Affiliate Marketing
Get to know how to make a profit with domain redirect traffic with this proven method.
Affiliate Marketing
Wanna attend to this webinar? Register today!
Affiliate Marketing
Discover effective strategies and expert tips to excel in iGaming promotion in Europe.