Guides & Tutorials
Last updated on April 13, 2021
by
Rodrigo Sengo
13 min read
You are currently in the "Super Pro" - Learning paths
Advertisement

Introduction
Everybody agrees with us when we state:
Making money on social media can be a really tough task.
The traffic is regarded as highly changeable and there are new ways to monetize being created every single day.
No worries, though!
Today, you'll become able to learn how to monetize traffic on Twitter, YouTube, Instagram, Snapchat and Pinterest.
We've written extensively about using Facebook Ads so check that post for a more complete understanding!
Moreover, understand that this article was created with one goal in mind:
To give you alternatives to Facebook Ads!
By the end of this article, you'll be able to fully grasp how to promote ads on each specific channel and become a social media master that can effectively promote beyond Mark Zuckerberg's love child!
Ready to know how to promote ads on social media like it's no big deal?
Start reading!
What's the deal with Social Media Ads?
The average person spends approximately six hours online every single day and guess what?
Social media represents 75% of that amount of time.
Meaning what?
Doesn't it make sense for you to reach your target audience in the platforms where they're spending most of their time?
Yes, indeed!
Social networking and advertising is the name of the game!
Here's some more info:
Nowadays, social media advertising is a $8.4 billion market.
Facebook, YouTube, Twitter, Snapchat, Instagram, and Pinterest are just a few examples of social networks where you can advertise and grab a slice of that huge and super flavorful money pie!
Ready?
Time to show you how you can take advantage of your social traffic and start earning big.
Wait!
Before that, we'll give you an accurate social media advertising definition!
What is Social Media Advertising?
A social media ad is any kind of paid content on a social media network. It's a form of online advertising that focuses on social networking services.
The options run from a one-off promoted Tweet or Instagram post to a full-scale campaign with major budgets attached.
Each social network offers different options, and we'll give you a small glimpse of the major ones.
Time for you to check some social media advertising examples.
Pay attention because – if you really understand how to promote on each network – you'll be ready to be the king of advertising using social media!
The Best Alternatives to Facebook Ads
You already know this article has one aim:
To give you clear and super profitable alternatives to Facebook Ads!
Ready for the best alternatives to Facebook Advertising?
Here's the full list!
1. Twitter Ads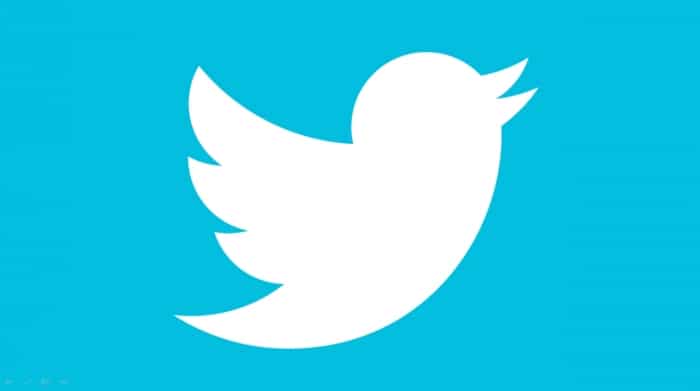 When it comes to social media advertising effectiveness, Twitter gives you a great platform for you to get your monetization right.
In fact, you really don't wanna miss one of the biggest social media networks around.
With more than 320 million monthly users that send over 500 million tweets per day, this network really makes advertising on social media worth your time.
Ads on Twitter are a money-maker, alright!
Ready for our micro Twitter Ads guide?
This is how you should go about advertising on Twitter!
Set up a Campaign
To get started, you should visit Twitter Ads Manager and choose your ad type.
Promoted accounts: it's an ad that invites targeted Twitter users to follow your offer.
Promoted tweets: will allow your tweets to appear in the Twitter streams of users or in Twitter search results.
Promoted trends: allow you to put your story at the top of trending topics. It will appear on the left side of the page.
Note: promoted tweets give you a lot more flexibility in terms of the content you're choosing to show to your audience.
When in doubt, select this option in your social media advertisement.
Now that we've told you about promoted ads on Twitter, it's time to dive into targeting options.
Target Your Audience
Advertising on Twitter gives you some basic targeting options.
Twitter Ads targeting is gonna allow you to segment by:
Age
Gender
Location
Interests
What sets Twitter's targeting apart from other platforms is the ability to target people by key phrases used on their Tweets.
Just upload a list of relevant keywords, and whenever someone uses the keywords in Tweets or interactions, the users will be added to a group of people that'll see your advertisement.
Create Your Tweets
Once you've set the campaign's targeting, it's time to create the tweet.
You can either choose an already created tweet on your account or create a new tweet.
When creating a new tweet for ads for Twitter, you've gotta click on the symbol to select the delivery type.
Standard: promoted just like an organic tweet to all your followers.
Promoted only: promoted through the Twitter Ads Campaign.
Then just set the budget for your social media advertising and here we go!
Set Your Budget
You probably want to know how much do Twitter Ads cost.
Yes?
Wondering about social media advertising costs?
Let's roll!
The cost of Twitter ads depends on the ad type (video view, link click, follow, etc.), based on how targeted your ad actually is.
Promoted Trends, on the other hand, can cost up to 200$ per day.
You set your own daily budget for each campaign and Twitter will automatically stop showing your ad once your budget has been met.
The pricing system is based on bidding — set the maximum amount you're willing to spend per action.
Twitter helps you by giving you suggestions on what you should bid to optimize your social media ad campaign.
This is one of the best things about the Twitter Ads policy.
Now that you've checked these Twitter Ads best practices and know how to make money with Twitter Ads, it's time to explore YouTube ads!
2. YouTube Ads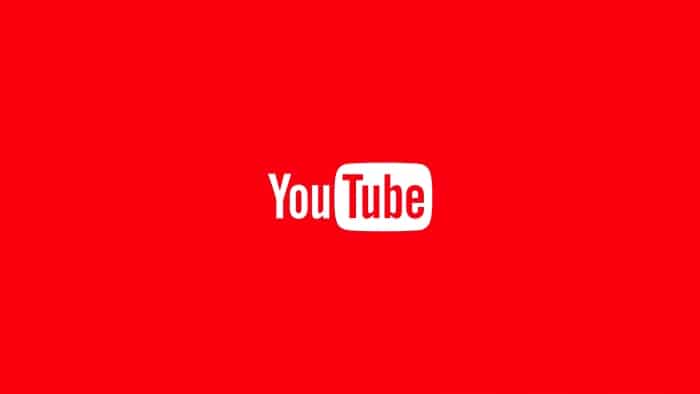 YouTube is the third largest social media channel as far as users are concerned.
In fact, it's got more searches than Yahoo, Bing and Explorer combined.
YouTube has obviously got an amazing audience which allows you to really maximize social media advertising like a pro!
That's right:
Ads on YouTube are what it's all about.
How to Get Ads on YouTube
In order for you to earn revenue on a video, you need to first create an account and post your videos there.
You can create and edit your videos in advance, using an editing program such as Adobe Premiere or iMovie.
You can also just upload a raw video from your phone or computer and use the YouTube video editor.
Once your video is online, you need people to watch it, right?
Promote your content on social networks, to family and friends, on blogs, Facebook, Twitter, Instagram, and any other possible digital space.
More views mean more money in your pocket so be creative when promoting the videos of your current YouTube ads!
Wanna take social networks advertising to a whole new level?
Wanna know how to put ads on your YouTube videos like a master?
Then check the types of ads you can use on YouTube!
Once you create your video and choose your type of ad, you need to set your YouTube Ads campaign.
Here's the process to set a YouTube Ads campaign:
Select your campaign type
Choose your video ad format
Set up your budget per day: CPV – cost per view
Decide where you want your ad to appear
Optimize based on country, state, zip code, language, device, gender, age, interests, keywords or topics
Launch your campaign
These tips only scratch the surface of a very complicated subject.
As with any marketing campaign, you should track your numbers closely.
Perform split testing and be prepared to adjust your ads targeting and content, just like you'd have to do on any other ad campaign.
How Much do YouTube Ads Pay?
It all depends on your strategy and the quality of the content you're promoting.
Bet on high-quality content that drives viewers.
Believe us:
You'll be making money with YouTube ads like the best of them!
3. Instagram Ads
Does Instagram have ads, you ask?
Of course!
Want some Instagram paid ads to make money like it ain't funny?
Start checking this part, then!
Instagram allows users to post images and videos online.
It also allows you to boost profits with social network ads that convert like crazy!
The descriptions of the images are also posted, often containing clickable links and topics in the form of hashtags.
Not convinced?
Instagram has a higher conversion rate and more engagement than Facebook!
Ready for some info about ads on Instagram?
Instagram gives you:
300 million monthly active users
75 million daily users
An average of 70 million photos posted every single day
The "like" button gets clicked 2.5 billion times a day
41% of users are aged between 16-24, while 35% of users are aged between 24-34
Build a solid strategy, and create cool content that drives people to your posts, stories, and bio.
Start with promotional contests — anything that could lead people further along the path to becoming familiar with what you're promoting.
Create engagement when you explore ads for Instagram!
Just like Facebook, you can include a Call-to-Action button on your ads, leading users to your pages and content.
Learn More: How to Write Clickable Facebook Ads Headlines
Expand your business and reach new audiences using Instagram Ads to connect with new people.
You can send people to your website and drive massive awareness to a broad audience.
How?
Try using using photos, videos or carousels.
The most common way to share your link is to insert it in the bio of your page.
A practice used by many marketers to make use of that space is actually inserting a lead-capturing link to their website.
Once you have your niche and a considerable number of followers, you can also start using Instagram's embedded links, and send users directly to your web content from your posts.
This is social network advertisement taken to a new ground.
More ideas?
Use in-image Call-to-Actions, an awesome way to redirect users from posts to your content.
This is a cool strategy, since you grab people with your images and stop them mid-scroll with a Call-to-Action that's part of the image itself.
The majority of the offers that work well in this social network are giveaways.
Take advantage of that and grab leads with promotional contests.
This is a great way to generate a lot of buzz and a lot of leads.
Whether you hype them over Instagram Stories, regular posts, or ads, a contest that has a clear Call-to-Action and an easy way for users to register to win will escalate your chances of being successful while promoting on Instagram.
Another type of offers that definitely work well on Instagram fall into the Nutra category.
Imagine that you have a beauty offer.
You can take advantage of stories and videos by adding tutorials on how to apply the product.
By doing that, people will get acquainted with the product, which will increase your chances of conversions.
Since we've already introduced some of the social media advertising advantages of using stories, let's dig into that.
Advantages of using Instagram stories:
The ability to send these images and videos privately, publicly, or to your followers
The ability to enhance images with text, emoji, filters, and on-screen drawing
Create awareness of your theme
Messages delivered individually can be viewed twice
The ability to see the number of views on your content while it's live
Nowadays, the most relevant networks for you to gain money from stories are Instagram and Snapchat.
As for Instagram, it's got an enormous and more diverse audience when compared to Snapchat.
Instagram also has an "explore" section, where your stories can be shown to new users who haven't yet connected with you (you have to pay hundreds of thousands of dollars for this on Snapchat.)
Moreover, your content is featured above all other content at the top of the feed.
Now let's look at Snapchat to allow you to understand how the platform has revolutionized ads in social media.
4. Snapchat Ads
Ads on Snapchat are all the rage now!
Snapchat allows you to share images and videos for all of your followers.
These images and videos will appear only for a short time.
Once that specific amount of time is up, they'll disappear for good.
Snapchat is purely a mobile app, which is a huge advantage, compared to Facebook and even Instagram.
Snapchat's demographics are all about those super young audiences with 71% of Snapchat users being under the age of 25.
Snapchat can be super valuable for social networking advertising promoting and for promoting your content.
Why?
Because users are very active, and you aim for a specific niche!
Snapchat has approximately 100 million daily active users and was among the top 13 apps downloaded overall.
Daily users are spending an average of 30 minutes a day on the app and 76% of Snapchat users are also online shoppers.
Source: https://www.snapchat.com/ads/audiences
Why Snapchat?
Less competition
It's different. You'll be reaching a new audience in a new way with a new type of content. This can definitely be a challenge, but it's also a big advantage
If your product uses features that could appeal to a younger demographic but you aren't really connecting to them on other social media platforms, Snapchat could be your golden ticket to success
Which Types of Advertising are available on Snapchat?
Source: https://www.snapchat.com/ads
Here are the types of advertising available on Snapchat:
Sponsored Geofilters: these are Geofenced custom filters that users can apply to their snaps. 20k square feet will cost you $5 per hour
Snap Ads: 10 seconds vertical video ads shown between snaps with swipe-up interactive content
Sponsored Lenses: Custom interactive animations users can add to their snaps
Source: https://www.snapchat.com/ads
On Snapchat, you can target young students that are tweens, teens, and young adults.
If that sounds like your target audience, jump on Snapchat immediately.
It's also used frequently by all users.
This is a good thing.
It means that they're active and more receptive to the messages that you're sending.
Moreover, they're also more likely to see them.
If you're not on the platform yet, it might just be time to get started promoting your business on Snapchat.
In particular, Snapchat can really be useful if the beauty and health niches are part of your social media advertising goals!
Related: The Most Profitable Niches for Affiliate Marketing in 2017
5. Pinterest Ads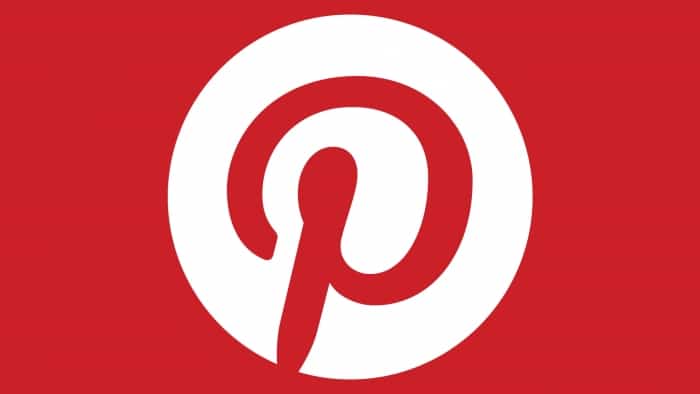 Pinterest Ads are basically promoted Pins.
You'll pay to make sure your content is gonna be seen by more Pinterest users.
Guess what?
These paid Pins tend to perform at a higher level when compared to unpaid, organic Pins.
In fact, you'll be sure to get more saves, leads, sales, and saucy clicks with these ads on Pinterest.
Pinterest has incredible (and recent) targeting options for you to explore, and a hyper-improved dashboard, which means promising affiliates such as yourself can make it rain like it's insane!
Here's what you've gotta know:
On Pinterest, you can target Promoted Pin Ad Groups to your own audience and make them convert to the max.
Just go to Ads > Audiences and set it up like a pro.
What can you target on Pinterest Ads?
Great question!
This is what you can target on Pinterest Ads:
List of customers (uploaded by you, of course)
Act-alike audience which basically behaves similarly to your audience. It's the equivalent of Facebook's look-alike audience
Users who have visited your website
An audience which has engaged with Pins from your specific domain
The best way to get results is to really take as much advantage as possible from Pinterest's Act-alike audience.
These are based on your existent audience.
The platform will basically analyze the pinning behavior of your users and match it to Pinterest users who are not yet part of your money making audience.
Let's say your audience is dismally small.
This feature allows you to expand, find users like the ones who already love you, and immediately get more clicks and conversions (keeping that CTR going through the social media roof!)
You can also use Keyword Targeting to attract a huge number of buyers.
Add something like 100 keywords.
Yup!
You can go broad, adding keywords which you know will attract your customer type.
These keywords are super successful.
Why?
Because they not only catch users in search results but also show in Pinterest's home feed.
You're probably asking yourself:
"How much cash should I spend on this?"
It all depends on what you're promoting.
Even so, when you go to the "Maximum CPC bid" part of the platform, you'll get a box containing a suggestion.
Here's the deal:
You can ALMOST ALWAYS insert a lower amount than the one being shown and still get amazing results.
Insert a low bid.
Afterwards, if you see that your impressions are too low for show, start bidding higher until you see the fish catch the bait.
What more info do we have on Pinterest?
Since this is a highly visual media, you must constantly update your creatives.
Learn More: Banner Design for Ads: The Definitive Guide
If you don't, you'll probably see that Click-Through Rate fall real quick.
You should always track your results and optimize.
You can get to see how many bucks each promoted Pin is bringing in sales.
Last but not least, be mindful of your Call-to-Actions.
Tell people what you want them to do.
Be precise, straightforward and engaging with your CTA, bro!
A straightforward attitude guarantees one very important thing:
Your Pinterest users will be fully-knowledgeable about what you're promoting and will be ready to help you convert.
Conclusion
Even though Facebook is still a gigantic social network, we wanted you guys to understand that you can try other social media advertising networks!
Indeed, just like in the stock market, it's super important that you expand your portfolio and learn how to explore other ways of advertising on social media.
We see that Facebook is still the biggest social network, and that social marketers continue to invest like crazy!
Now that you've read this detailed article, we know you're gonna be able to find new offers to promote, discover new potential audiences and the best niches!
The final message?
Explore as many networks and ways of monetizing as possible because advertising through social media isn't going anywhere soon!
This is how you can expand, boost your profits in less competitive markets and advertise on social media like the best of them!
Advertisement


Rodrigo Sengo
Business Intelligence Team Member
More articles from Rodrigo Sengo
Rodrigo Sengo is an easy-going Portuguese master who works hard to make you richer by the minute! This good fella joined Mobidea in 2016 and, since then, his expertise has been social traffic. Remember those Facebook Ads? He's the kind of guy that can monetize them like a true professional! Rodrigo loves to travel to distant countries with an exotic vibe, discover new cultures that shape and change lives, and is really passionate about surfing.