Advertisement

Intro
Let us jump back to 1994 when the very first banner had a CTR of 44%… That was a long time ago, it was something new and unseen for internet users, and it was the only banner there was.
What do we see in 2022 on the majority of content-based websites? Ads everywhere: flashing, blinding, promising, misleading, and entertaining.
So how do we go from an opener to complete banner blindness? The answer is simple – competition.
If you find a good traffic source where some of the brands you promote give you 4-figures a day, be sure that it will not last long and stay unseen.
Today we have multiple information and entertainment channels where ads can be placed – Social networks, Messengers, Websites, Apps, Ad networks, etc. All of those have their own ad policies, competition, and creative approach we could use to get maximum results. Being an ad network, we can see things from the inside and would like to share our review of how things developed for us in the vertical's pool for the past year.
But before we start with the verticals, we should touch the very basics:
learn your audience (your own product analytics) – top GEOs for it, gender, age, preferences, etc;
learn the traffic source – where, when, and for how long you're going to place your banners, what websites will there be, and what niche they represent;
prepare your budgets (daily/weekly/monthly according to the scale you want to go for).
All the above will help you to build up an ad strategy and prepare creative ad sets for the traffic source. Clickadu has 2 sizes for the banner ads – 300×100 and 300×250 px. static IMG., dynamic gif. and video banners are allowed.
Social and Entertainment Apps
This vertical has shown rapid growth for the past year and keeps increasing its influence over the digital world, bringing millions of people into the online entertainment niche.
Most of the effects we saw were from mobile apps. It is easy to use, fast to engage with the content and builds up the community.
The most successful app in that niche is TikTok, and they set the bar very high for content makers, users, and the tech side. No wonder many companies strived to repeat that success by creating similar products; that's where all the fun began.
Some of the banner creative examples, which we found successful with our traffic.
A 300×100 px gif banner is informative, attractive, tempting (in this case for the male audience), calling to action, and looking like a message itself.
The usual placement for this size is a mobile header, which grants a top spot in front of the user's eyes and gives a much higher CTR than other placements.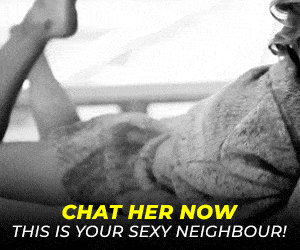 300×250 px banner is twice bigger and allows to provide more visual and textual content.
We will not recommend using misleading creatives or deepfakes ("Better than TikTok," "Hotter than Tinder") just to have an higher CTR (which eventually would screw up your retention rate even if providing more installs for the app).
The best-performing GEO we saw throughout the year was India by far! Best performing devices for the Clickadu traffic are Android's latest four versions, while iOS is getting there as well.
VPN Apps
This vertical was always here. It had its ups and downs, but it has been appreciated and valued by the users – VPN applications stood their ground, and we don't see any reason for it to drop drastically.
If you want to secure your privacy, hide your actions, and get access to some content that is blocked for your geo location – VPNs are your best friends.
All values mentioned above are the keys to successful creatives. Keep them in mind while preparing your ad sets!
Gif banners with some usability for users is one of the best ad sets you could ever see.
For bigger banners the same approach applies.
VPNs have stable performance for NA, EU, MENA, and APAC regions, providing huge scale opportunities for a wide range of product owners and affiliates.
As for device targeting – android is leading by far (but mainly with the extra monetization within the app, not a direct purchase); iOS became much more expensive for the product owners to run due to the latest subscription policies and regulations.
eCommerce
Straight away, we're going to limit the definition of "eCommerce" with a strict term – we are talking about wholesale brands ONLY – no single unit "online store" or some local super-niched fancy stuff.
The bigger the brand, the faster the scale. Easy as that!
The reason for high results on the vertical hiding behind the product itself. It is trendy, and basically, everyone knows about LAZADA, Flipkart, and AliExpress (and 90% of those who are going to read this use them or other big online stores).
So, if some of the traffic sources will push you to buy some goodies there, you're going to buy it anyway. That is also a key value you should add to your creatives!
Let's say the users forgot about the summer/winter sale – your banner could remind them.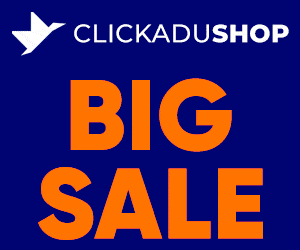 It is one of the most effective approaches for ad sets, but not the only one there.
Excellent results were shown by the creatives of "limited promo," "fast shipping" (localized for the country you're running for), "best local deals," etc… The Best performing region, according to our expertise, is APAC, but we strongly believe that similar approaches could be used for NA, EU, and LATAM (depending on the brand).
iGaming (Gambling and Betting)
Finally, we have got to one of the most cost-involved and – at the same time – profitable verticals. For the sake of a better understanding of the weight and performance of gambling and betting, let's separate them.
Some still may think that betting is pretty much the same as gambling – both are high-risk wagering. But that's completely wrong.
With betting, you cannot just put your money on the table, roll a dice, scratch some cards or pull down the wheel. You need to understand the game, teams, players, strategies, championships, and loads of other metrics. Betting users are more niched and should be more educated (sorry, gamblers). Therefore, harder to find them within the enormous layers of traffic and audience behind it.
You should also know that sports betting, fantasy betting, and event betting exist. Each of those has its specific terms and pitch points you should aim for. The main tip here is to seed out the sources and run your campaigns according to the top-performing events (sports/esports, elections, well-known events, etc.).
You can use either a bonus/promo to the first deposit approach or a different CTA engagement (according to the country you're advertising for). Find out the best CTA examples here.
Gambling is a bit easier to understand and, therefore, to advertise.
Again, there are many "games" behind that vertical – poker, and local card games are gambling too, but require in-depth knowledge of the game rules to be successful as a player.
However, slot machines are in the gambling niche, which is way easier to play and have fun with. Keep your eyes on the stats while running different creative approaches to understand what is more attractive for the user – local card games, slots, roulette, or something else. Then, combine it with the right offer. We see the best performance for mobile devices, apps, or APKs.

For the past two years, we saw massive growth for the iGaming vertical in APAC, LATAM, and MENA. US gambling, sports betting, and wagering are also growing rapidly, and many states have a legal background for the regulated brands to be advertised.
Summary
The banner is an easy, understandable, and reasonably cheap ad format. It allows getting dynamic metrics of CTR and CR, fast optimization, and scale. The verticals mentioned above are not limiting you by any means and are represented as examples of what you can apply in current ad activities.
Remember to use a different approach for each vertical, and choose wisely what you want to say to your audience. Use effective CTAs, explore your audience deeply, and find creative solutions for each GEOs you wish to perform in. Don't forget to use advanced targeting for devices, bids, and interests on the Clickadu platform.
Of course, there are many more tips to improve your banner ads performance, and you can find many studies regarding this issue.
Start with our guide to improve your performance and good luck in creating high-converting banner ads campaigns!
Advertisement

Affiliate Marketing
Check these unforgettable affiliate marketing success stories for you to get inspired and start earning money like the pros!
Affiliate Marketing
Understand how to effectively measure social media ROI and get to maximize profits with social media advertising like a real pro!
Affiliate Marketing
Understand what is Cost per Lead, what are the best CPL offers, and how to effectively promote CPL offers in affiliate marketing!